Discussion Starter
·
#1
·
Two new arrivals this week to add to my dyed Gulfman. I suppose the Frogman is for under the sea, the G-Lide is for surfing on the waves, and the Gulfman for the shore? Now I have to get about 1200 miles closer to the water. And keeping with the theme - that's a Marine Green Sheaffer balance from the early 1930s.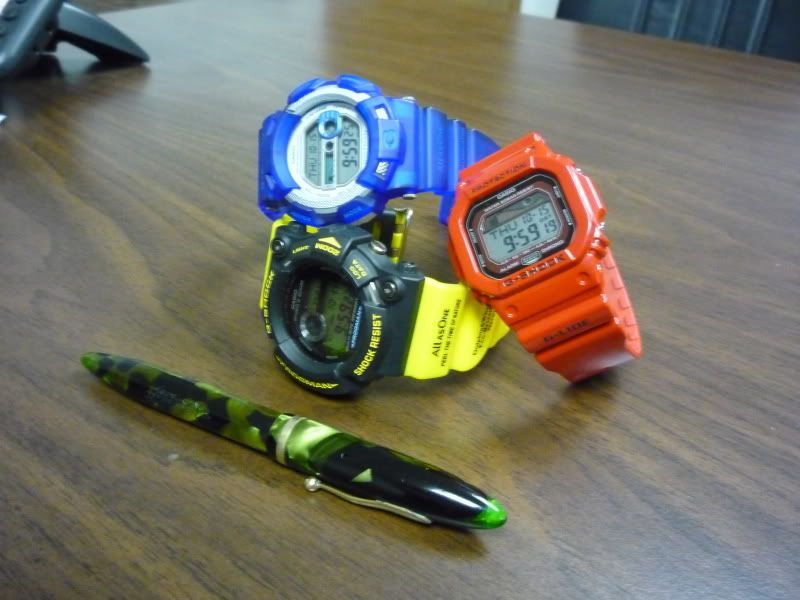 And all in a row: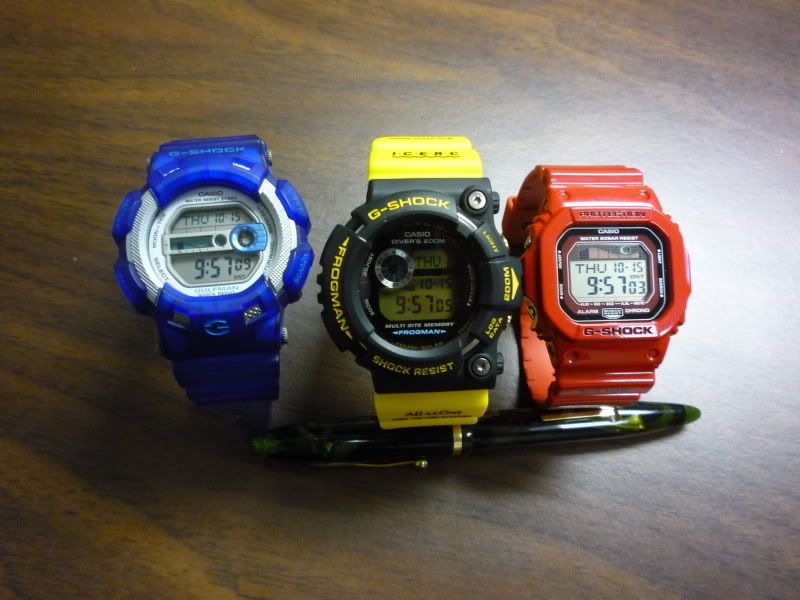 The new G-Lide has it's cousin here too in the GW-M5600. Two of the easiest to read Gs out there. I'm amazed by the clarity of the G-Lide.
And on the wrist. Seems I just can't decide which one to wear today: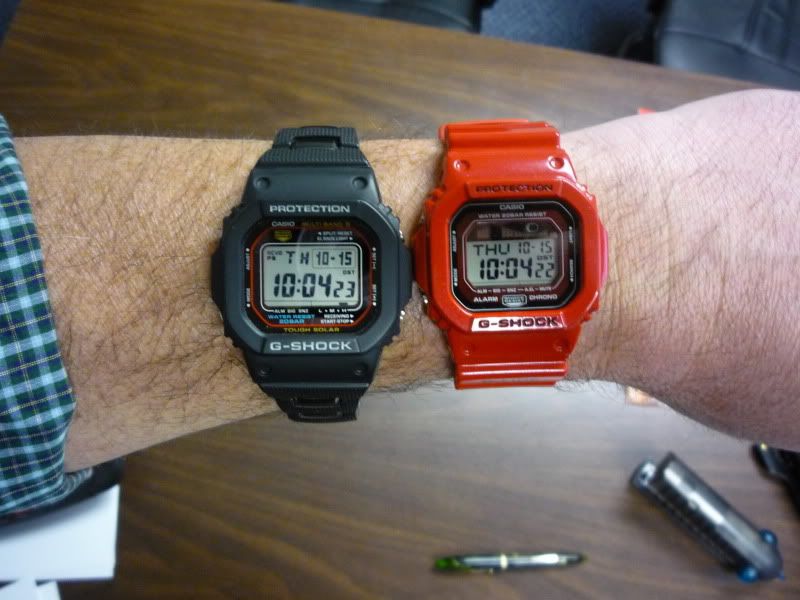 Enjoy! Thanks to all on WUS for feeding my G-Shock habit!