Discussion Starter
·
#1
·
Hi all
Hypothetical question I've been pondering for a while.
If your favourite watch/watches were available in a version that is 100% identical to your automatic mechanical watch, with the same finish/materials/details, but the only difference was that instead of a mechanical movement, there was a quartz movement inside, would you buy it/swap your current watches for them?
Obviously for automatic watches with see-through glass casebacks, this may not be entirely possible.
8 years ago I was getting into luxury watches, and bought my first Omega, which was an opaline Aqua Terra Co-axial 8500 which I still have today. Back then I had only just learnt about how mechanical watches work, and watching the second hand making smooth movements rather than ticking at 1-second intervals gave me great satisfaction.
Currently I own 3 modern SMPs (AT 8500, SMPc, and the original Pierce Brosnan 'GoldenEye' SMP quartz). I also own 4 vintage Omegas which I wear occasionally.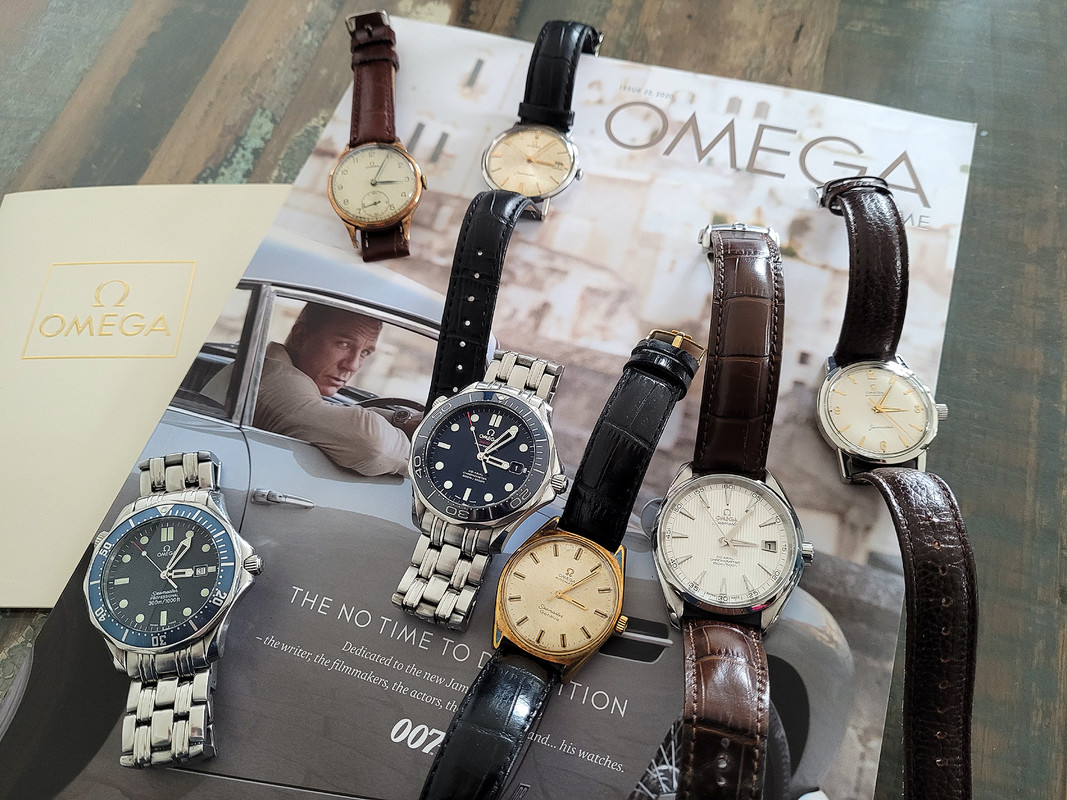 My AT's movement broke after 71/2 years, with the hour wheel failing, such that the hour hand was not advancing. I took it in for a service which cost me AU$830 (US$630). It should be good to go for another 7-8 years.
But lately I just can't get over how much more convenient a quartz movement is. The battery died twice in the 8 years I've had it, and each time I put in a $3 battery myself and I set my automatic watches against it.
So the question is, if your favourite watches were available in quartz versions, everything else being identical, would you swap your automatic watches for them?
The benefits of a quartz movement are obvious - unbeatable accuracy, ultra low cost maintenance ($6 vs $630 over a course of 8 or so years), but purists and watch lovers could write a book about the allure of the mechanical movement.
Years ago when I was an automatic watch snob I would have said NO, but now I doubt it will be that easy. In fact I'm now 50:50.