Discussion Starter
·
#1
·
Hey Cats,
Today is a good day today, I got my vintage Wittnauer back and I'm a happy camper indeed. This is another of my $1 finds, when I found it was running but not well, the glass was broken and it was a filthy mess. I got wind of a legend in watchmaking in our city and set out to find him. With success in finding Jim I asked him if he could fix this for me and he told me he was extremely busy with his watch workload, this man is retired and about 80 yrs old and still as steady as a rock. With a little convincing he agreed to overhaul my precious Witnauer.
It needed a cleaning, new glass fitted, balance staff jewel replacement and something else I can't remember right now. He did all of this for a whopping $65!!! I couldn't believe my ears.
So without further blabbing on my part on with the pics and a couple questions, what year is this watch, and is the movement anything special? Right now the whole piece gleams like a finely cut gem, I very excited.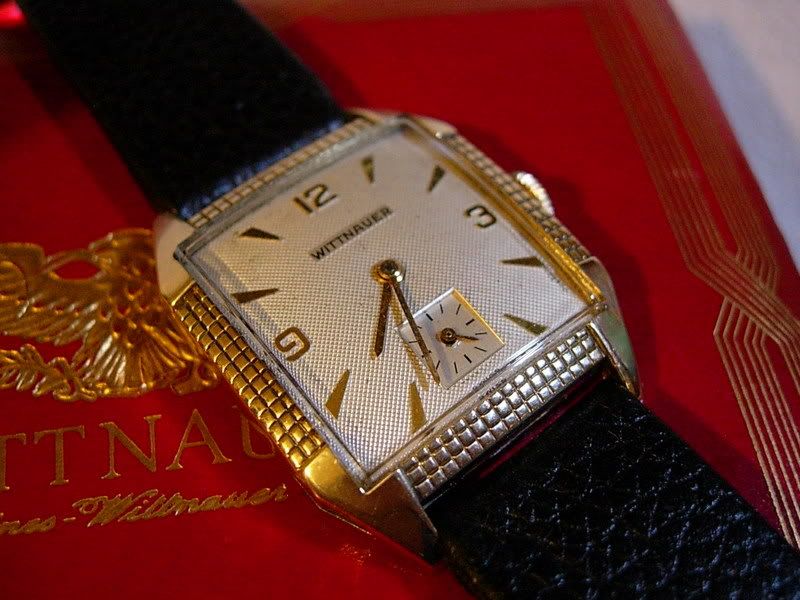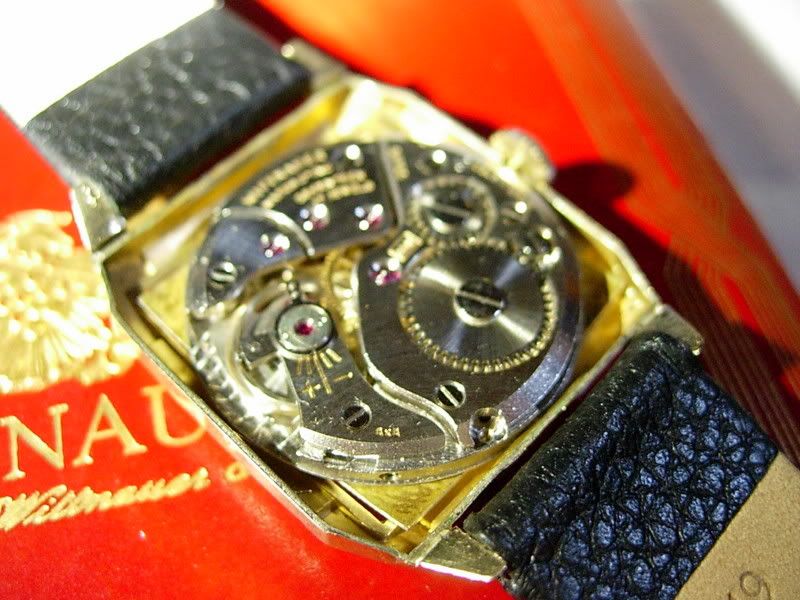 Also he's very interested in having a look at that Wyda, the name is unfamiliar to him and he'd like to see it. He said it's nat a problem fixing the mainspring and he also said a new glass shouldn't be too hard to find. For wat he charged me for this I'm thinking I'd better get that Wyda to him quick
Well anyway enough of my yacking, I look forward to your info and comments.
Peace,
Preston