I have aquired a couple of Frog's but need bezels and straps.
They are the Baby G versions, one is a straight Frogman the other a Seaman. model *'s BGW 100 and BGW 101
I can get a Black band from Tktox but no bezel...so not a great start also this is black with the grey trim, since the Frogman has a silver face, white I think is the best colour to go with but black is an option.
The Seaman
should
be a blue strap and bezel.
Hopefully this picture will be of the Seaman as it should appear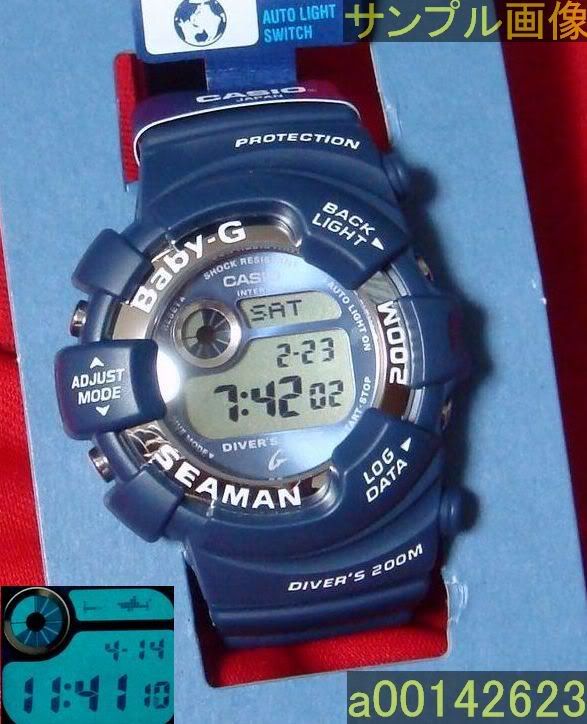 So anyone able to get me the straps and bezels?