Discussion Starter
•
#1
•
Hey Cats,
Found another, very very nice vintage Hyde, anybody ever hear of this brand? New to me?? This watch is beautifully crafted as you'll see in the pics I hope.
The entire movement, crystal and caseback are an assembled unit that's then mounted within it's magnificent rolled gold plated case via a pair of screw down bars. Although probably not original to the watch the bracelet is beautifully crafted which is made in germany, 12kt rolled gold plating. At the clasp there's a spring loaded mechanism that when opening you slide and slip your finger underneath to release the closure plate, it took a few tries to understand it's function but I figured it out. The bracelet has 3 rows of links held in place via a flattened meshed band within, like 3 ropes lying side by each, at the center points of these ropes there's a crossing cover decoration to keep each roll in check so the bracelet stays in line. You simply slip off the gold decorative covering, trim the flattened mesh rope and install the closure links at the ends. 21 Jewel automatic movement which I will get pictures of later when I get it's replacement crystal.
Currently running accurately but it will get it's overhaul as this watch is certainly worth it. It's also the heaviest (without bracelet) small mans vintage I've ever found, it has real heft to it.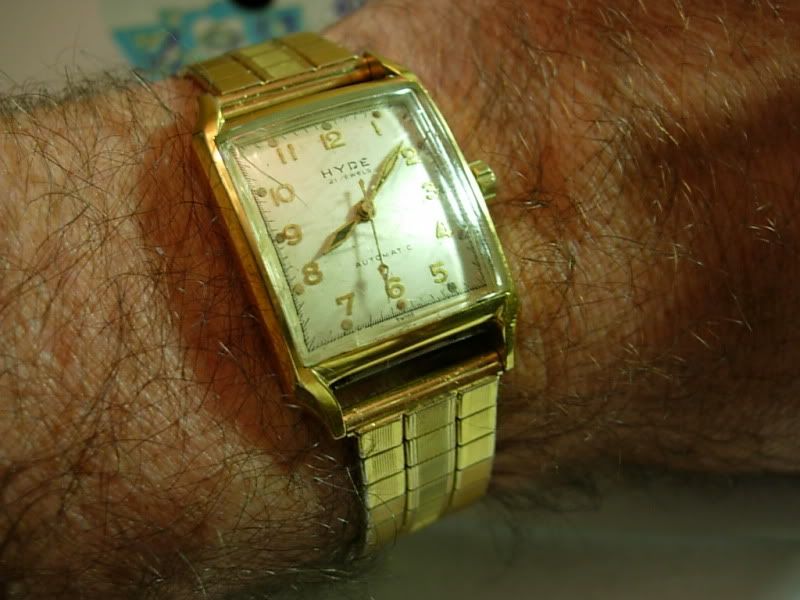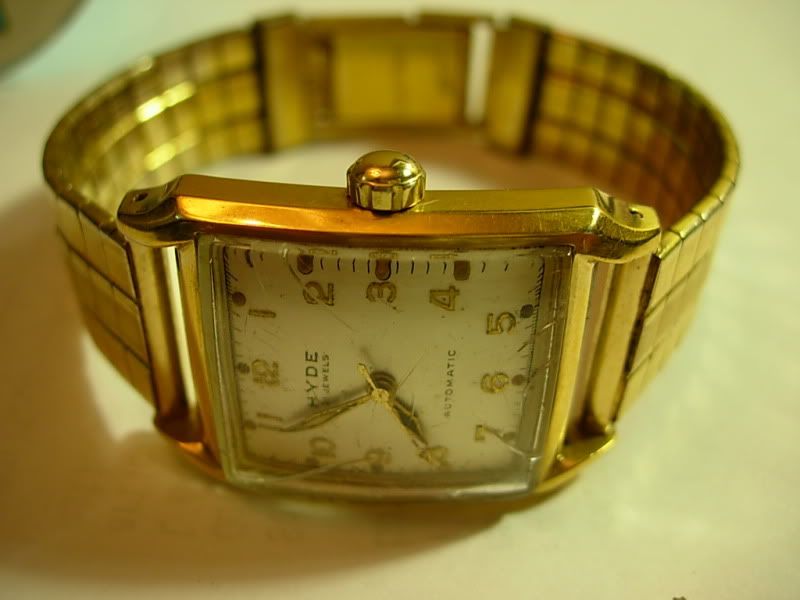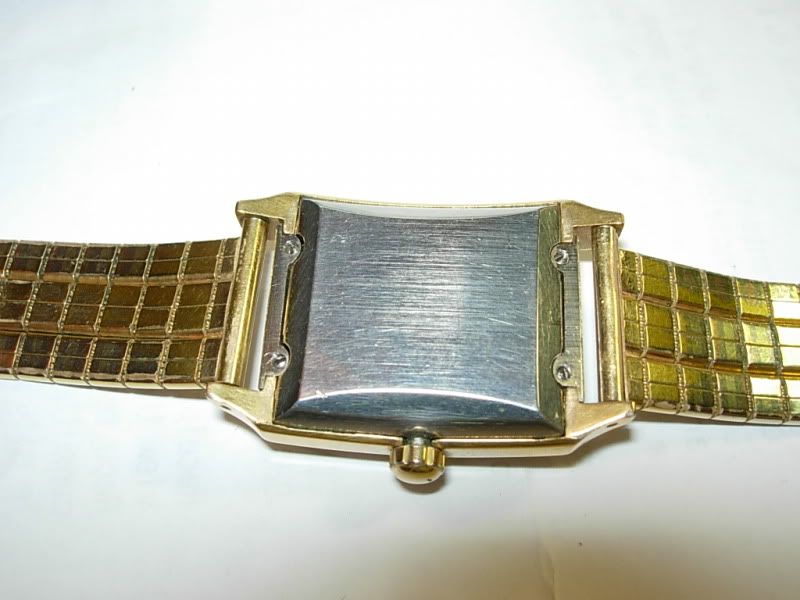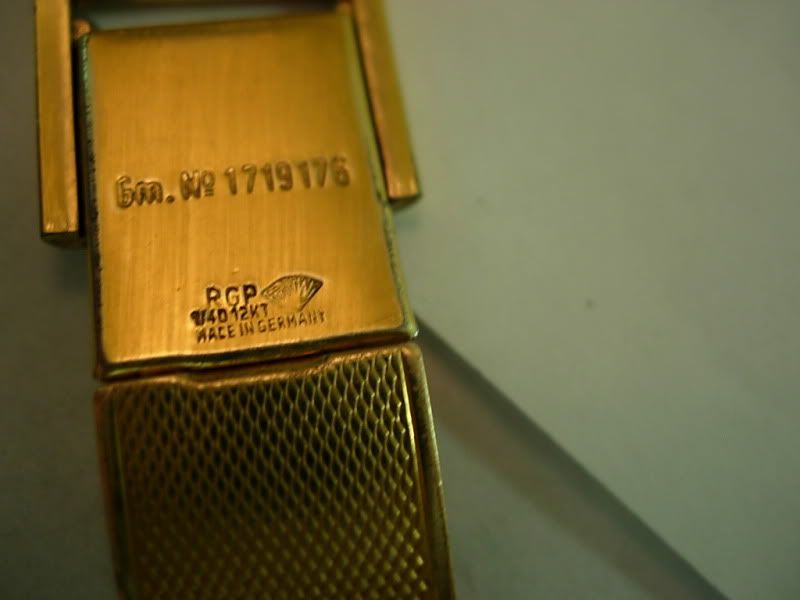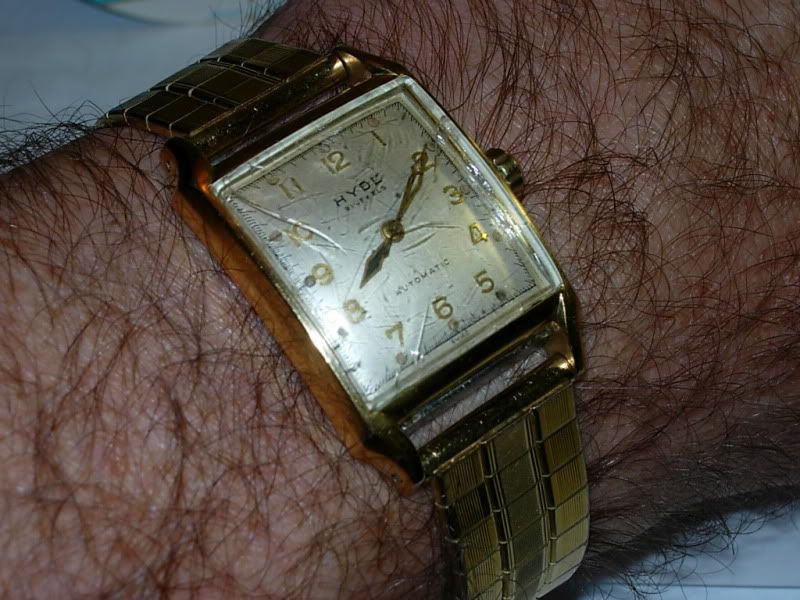 I did some quick research online and found nothing pertaining to Hyde watches except one tiny picture of another hyde watch.
If anybody can shed some light on this amazing watch I would appreciate it
Peace,
Preston