Discussion Starter
•
#1
•
Zenith Futur
Here are some shots of the 1970s Zenith quartz analogue digital I just bought at the suggestion of some of our wise members……. Considering its age it is in amazing condition, though it came with no box, no papers and, so far, no instructions, though I am assured they are on their way. As you'll see, it has two flush buttons on the 9 side which I'm sure are for adjustment. In fact I have already discovered that the top one turns the minutes and the bottom one turns the hours (or it may be the other way round) but after you've set it, it refuses to run for about 15 minutes! And I have no idea how to set the date. I shall be interested to see what the instructions. Zenith say they have no books, no parts and they won't service it, so I hope it behaves itself!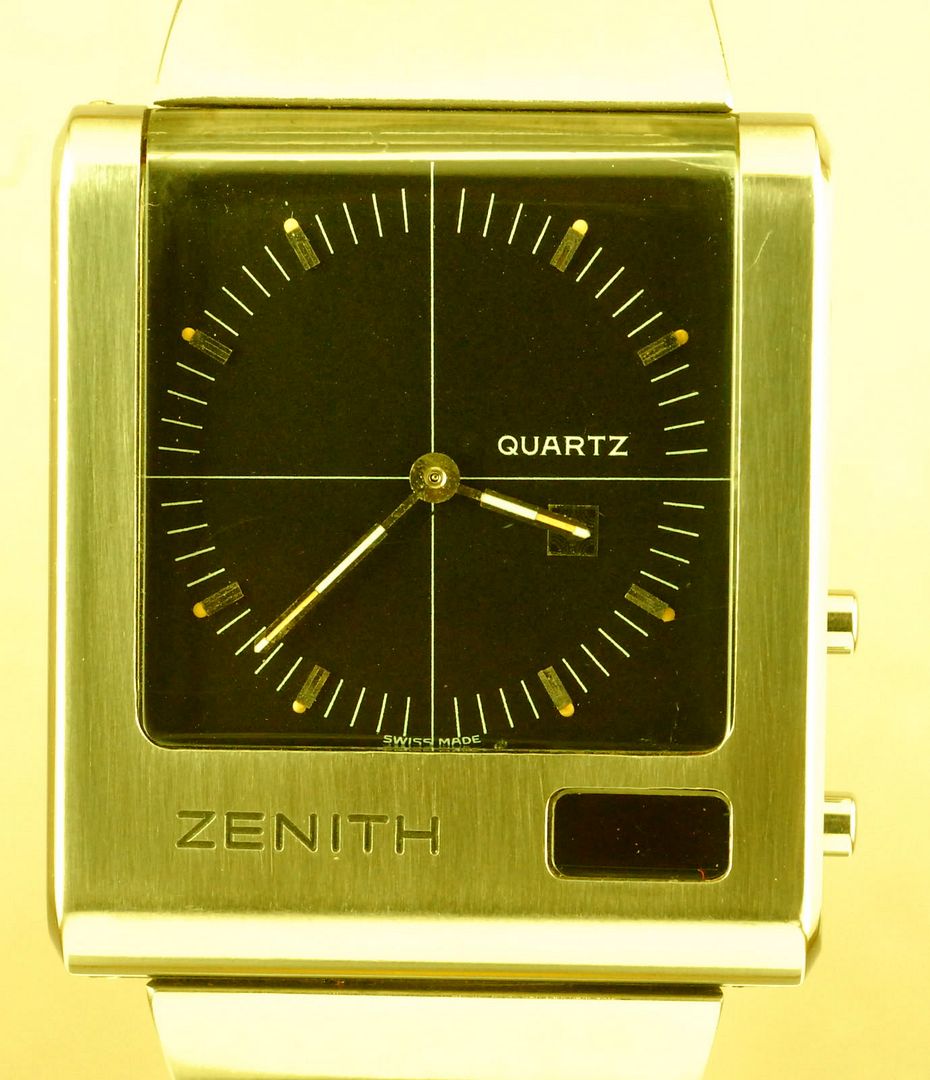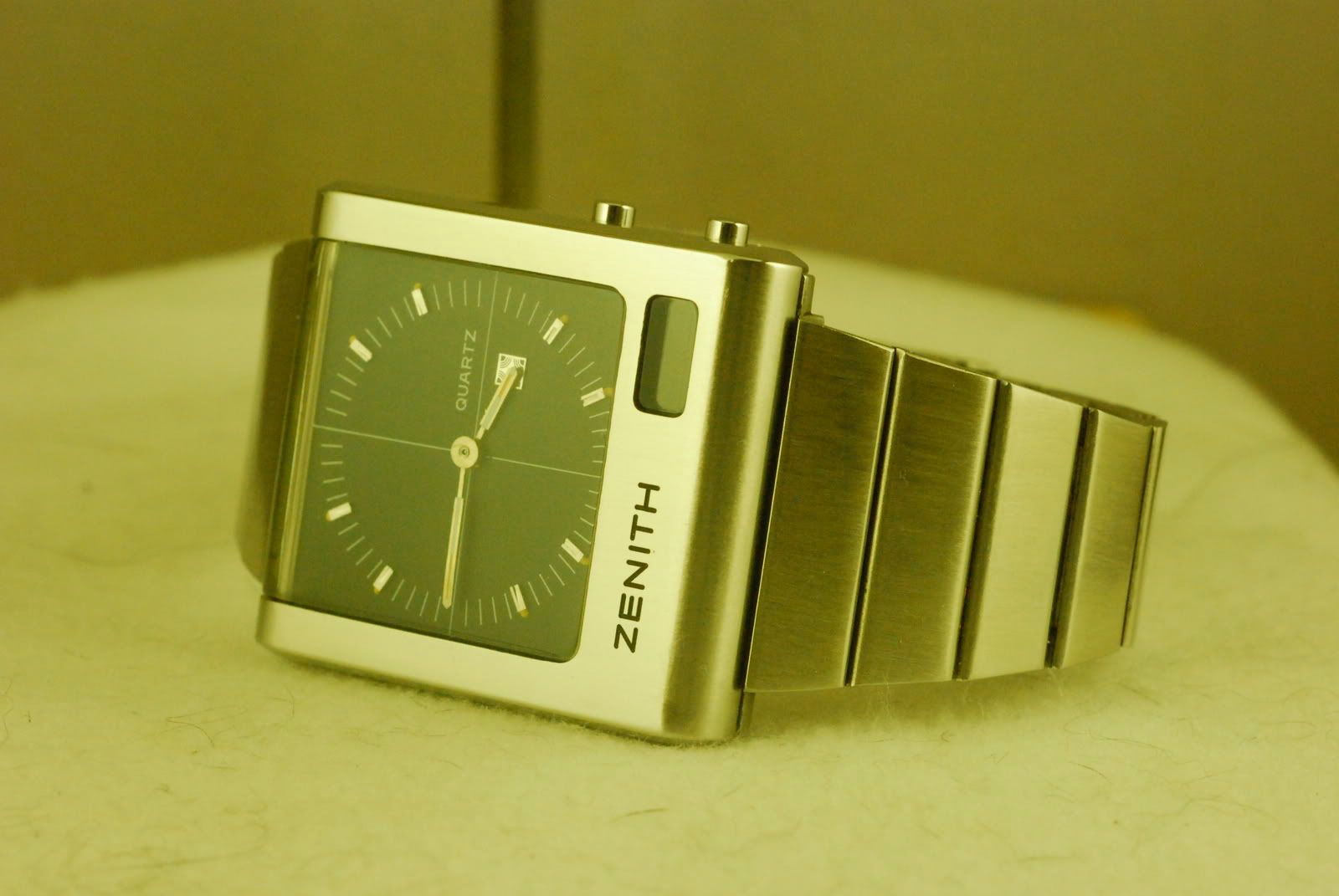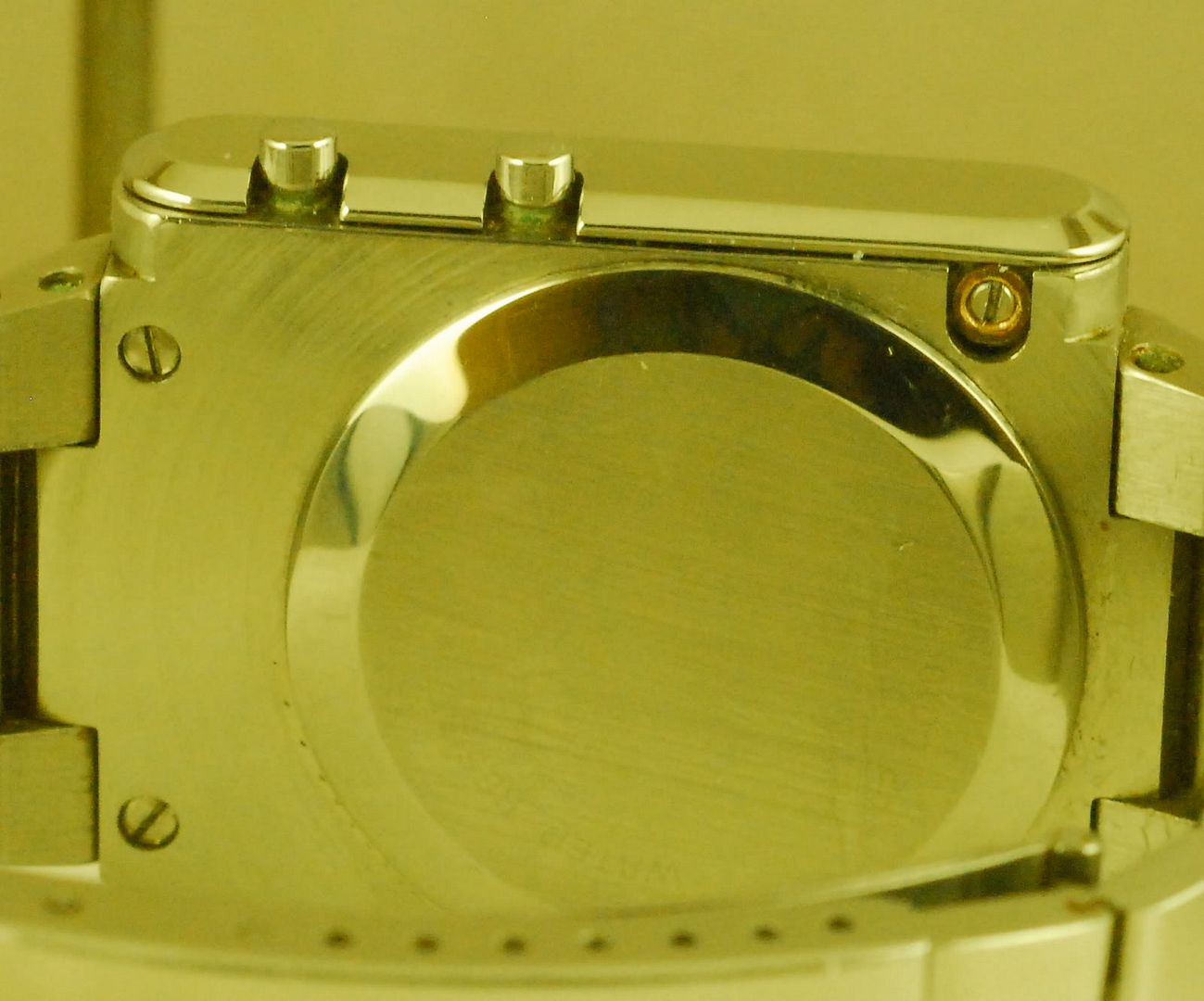 The two buttons on the 3 side produce a digital read-out of the seconds or the date in the little window below the dial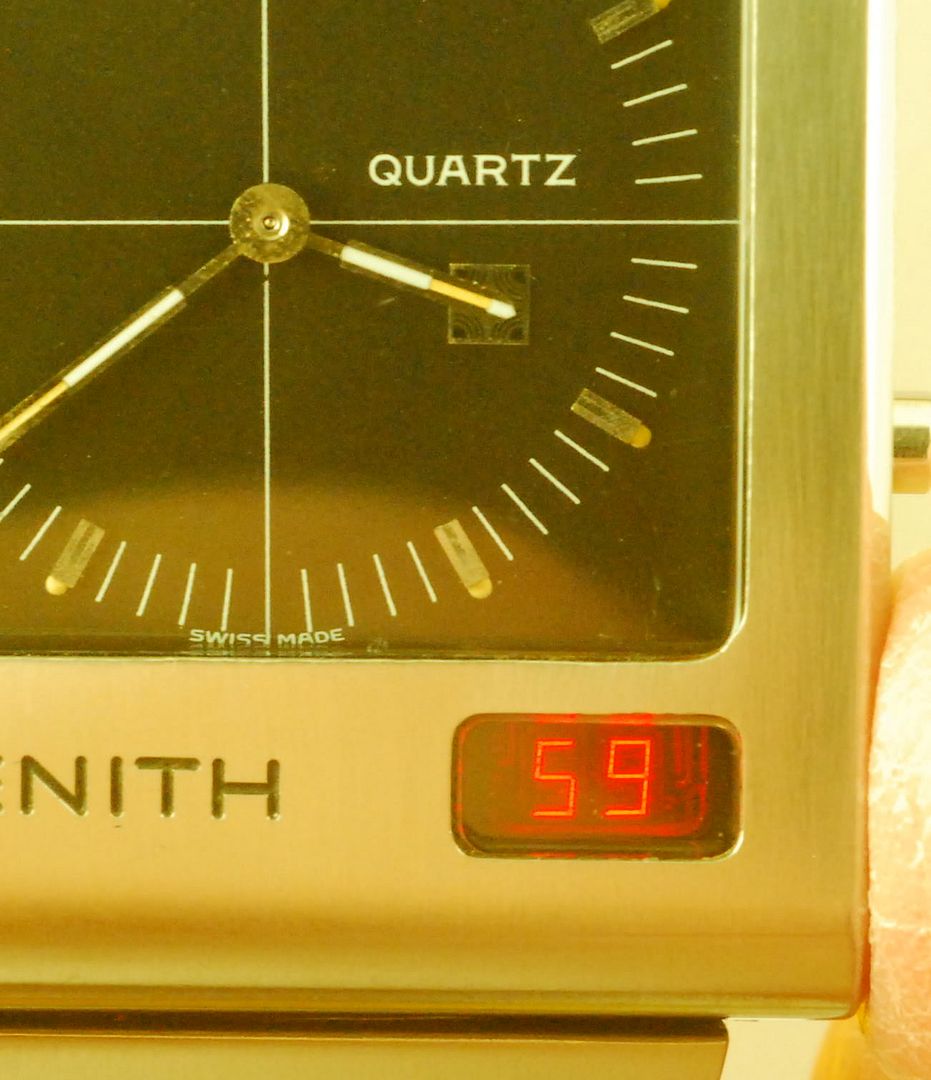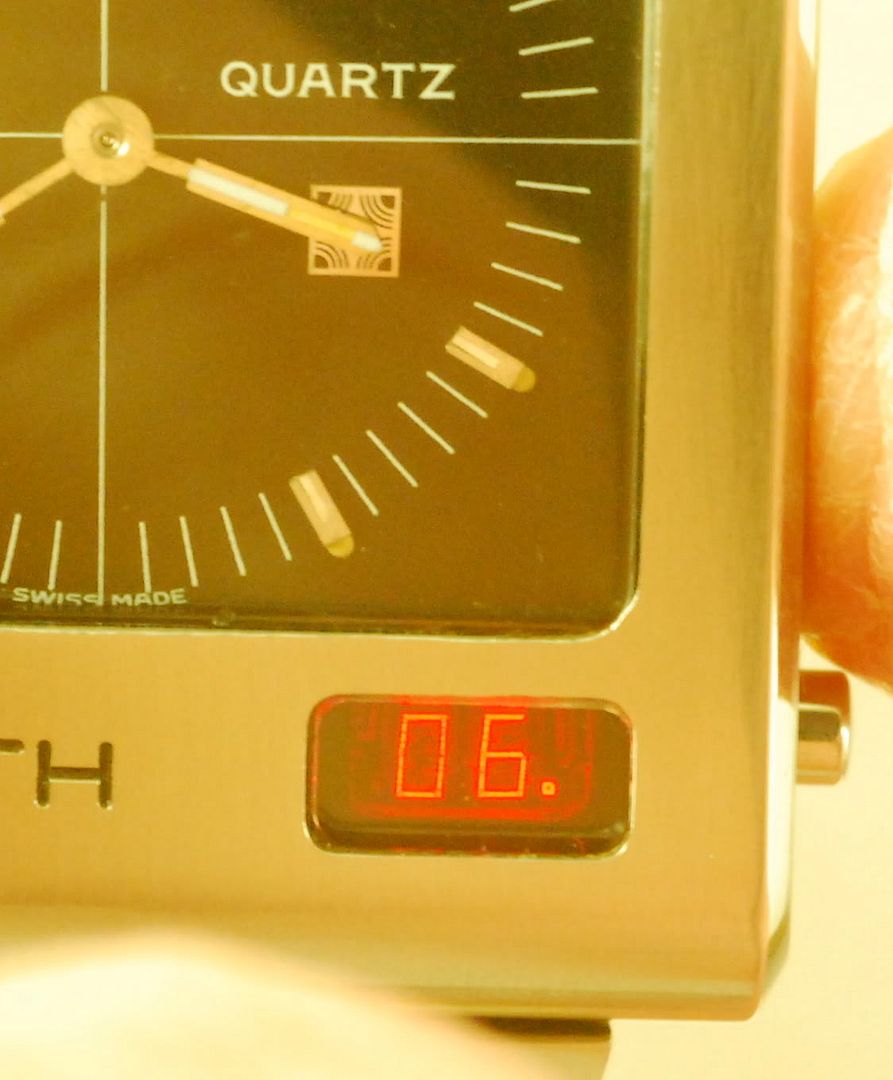 I'm going to have to get some-one to take the minute hand off and re-install it because it moves a minute at a time but sits about half-way between adjacent marks.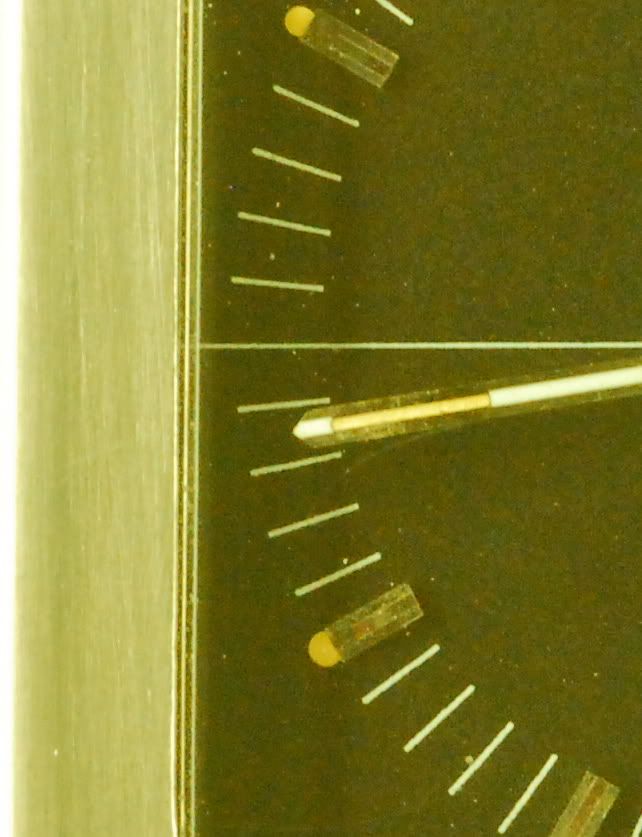 What do you think?