Discussion Starter
·
#1
·
My obsession with Tissot watches started when I bought a PRS 516 auto with a radiant blue dial. The watch was short lived in my collection due to it's relatively large size (42mm).. I prefer my watches at or below 40mm. Although the sizing was a bit off, I still loved everything about the watch. I kept the brand on my radar whenever I was looking for a new timepiece. Now I feel it's time to share my extensive collection of Tissot watches with the forum and would love if everyone would take some time to share their current collection/any additional timepieces they've added on in the future.
Let's kick it off with my PRC 200 quartz chronograph, my daily wearer on a C&B alligator grain leather.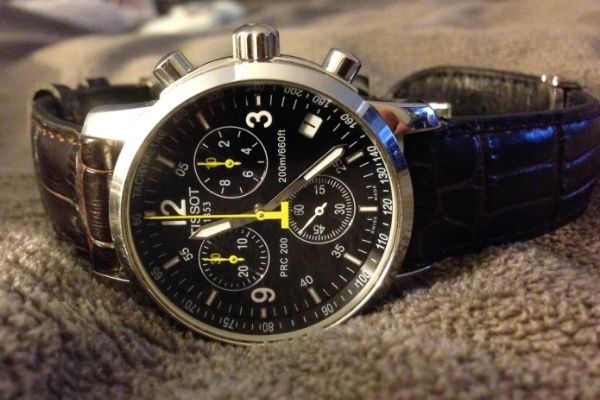 Next is my Bridgeport chronograph, an anniversary gift from my fiance.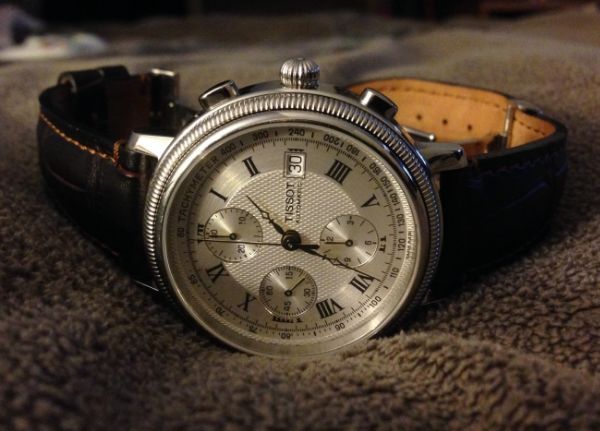 This one is my favorite, my 150 year anniversary chronograph. This watch is perfection in my eyes.. The case design, dial layout and hands are just phenomenal.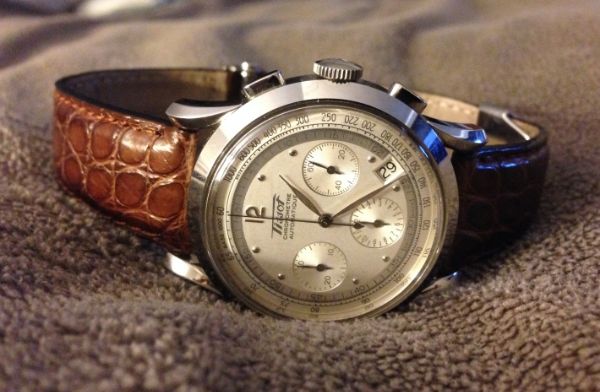 My next favorite is another gift from my fiance is my black dial Visodate. Perfect for all occasions, except the pool or beach of course
The glare on the sapphire makes this one hard to photograph, but i gave it my best shot.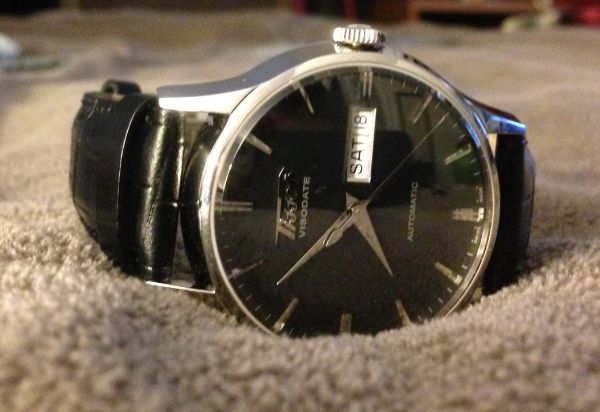 This next one is a new addition to the collection, I've been looking to purchase this one for the last 6 months and was able to negotiate a fair price with a fellow member on the forums. The Heritage sovereign. I plan on wearing this to an interview in two weeks.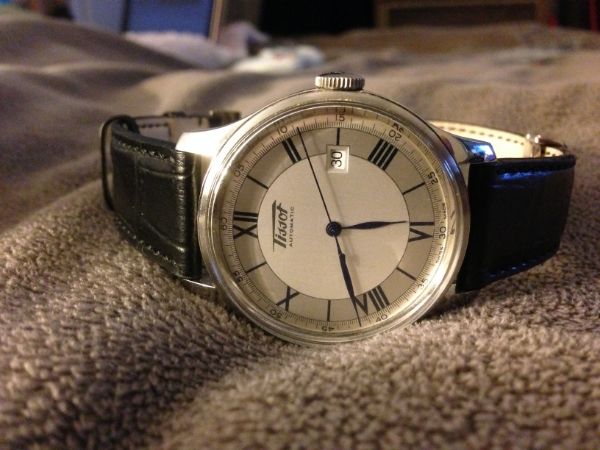 I purchased this next one on a whim, at $65 shipped pre-loved, I just couldn't pass it up. Sapphire crystal and reliable Quartz, and lets not forget the Tissot branding on the dial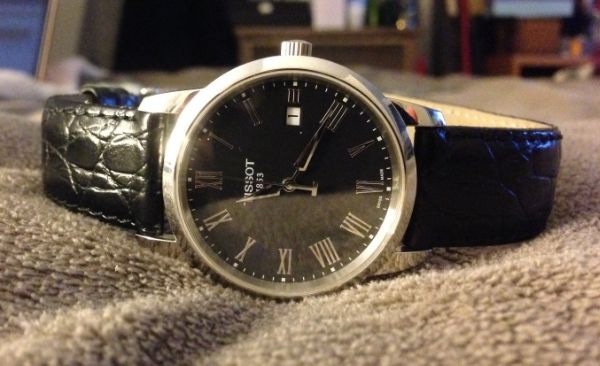 The final and newest addition to my collection is an original Visodate. Picked this one up last week and it is just stunning. I love how it looks so very similar to the present Visodate models, and has very cool patina. The previous owner had it serviced and overhauled and it is running at +2 sec/day. Can't beat it.
Now I've shown you mine, lets see yours!!