Ordinarily I would put a new arrival in the "Show us..." thread, but I'm not sure I trust Crusader any more :-d Seriously, I think this watch is significant enough that it warrants its own thread. Significant both in time spent looking (actually: waiting, like a circling shark b-)) for it, expense, rarity and the fact that another PilMil member also just got his fourth point of contact in gear and bought one. This in turn has spurred me on to make photos and get posting!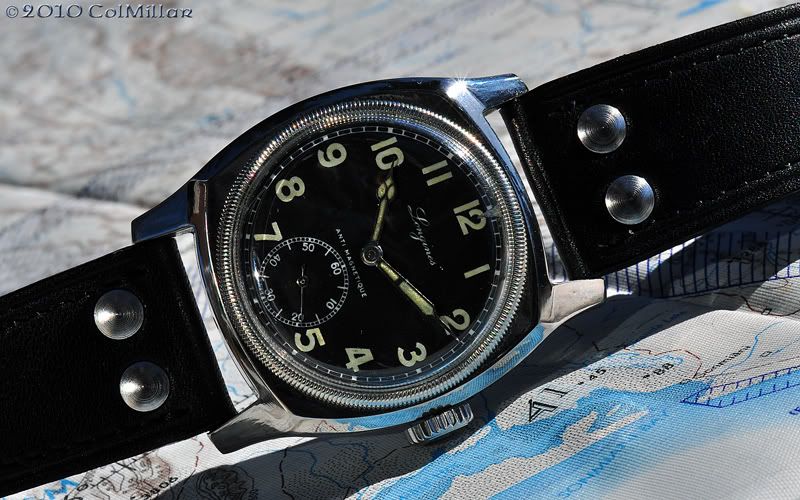 Surely one of the larger aviation watches of its day - lug width is 24mm! I wish I could link to the great info on the Watch Addicts page, but it is currently down whilst moving. I will edit my post when Billy's site is back up.
Love the high acrylic on this one - you could fall in if you're not careful!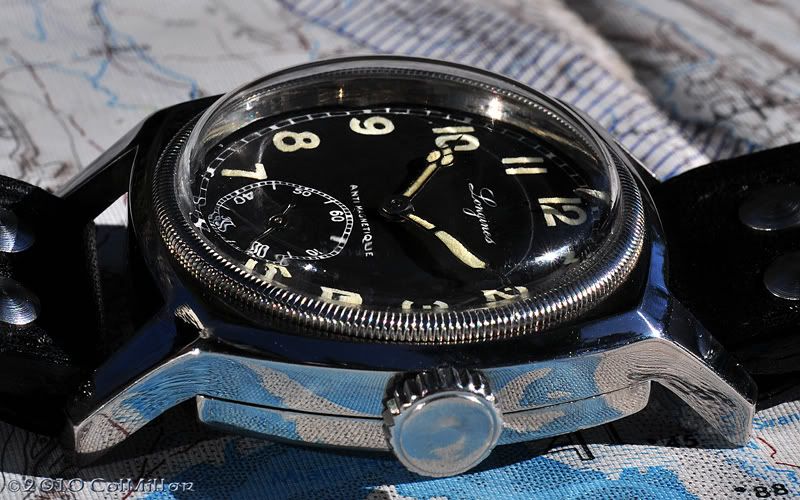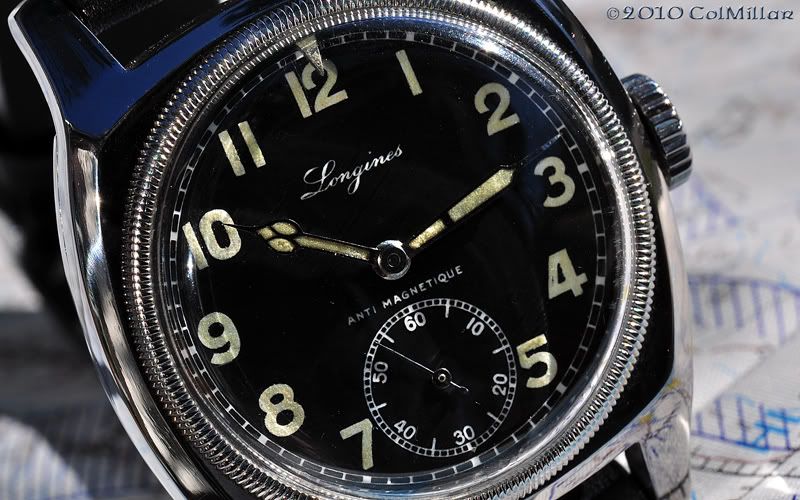 I don't speak Czech, but I think the first word there is "magic" ;-), and yes it is :-!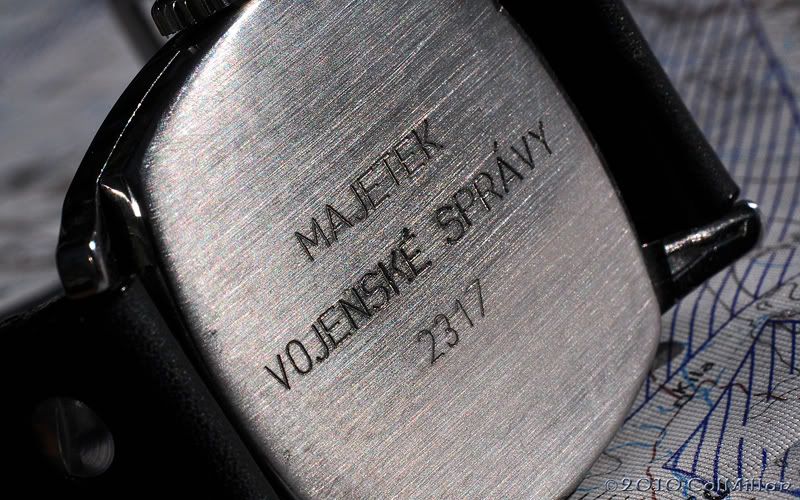 Lume has aged nicely.