Discussion Starter
•
#1
•
Just thought I would put a few quick pics up, let anyone interested know my thoughts on this new diver.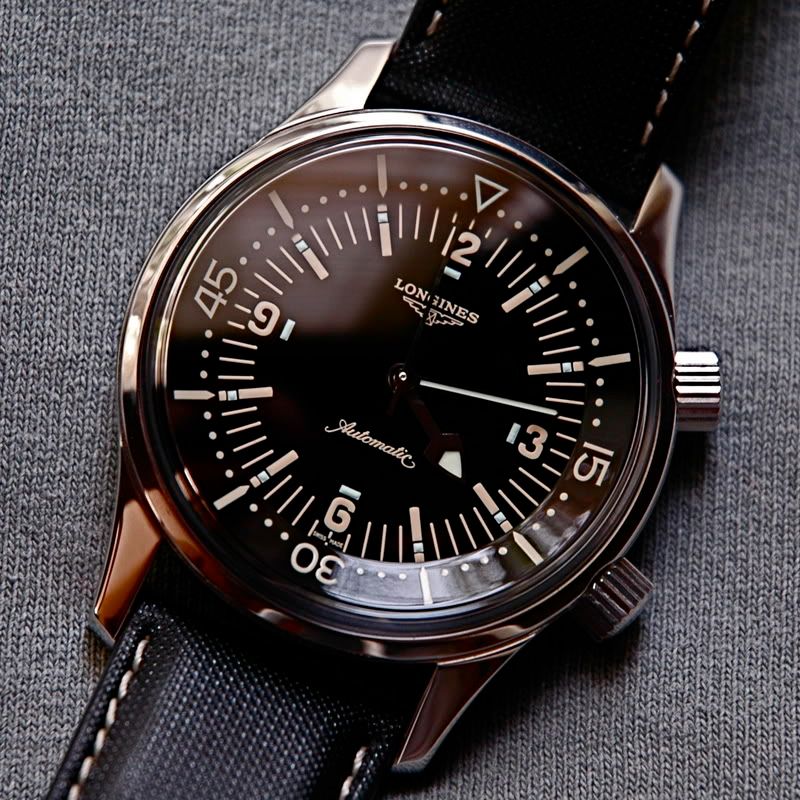 I had been eagerly waiting for this watch, upon hearing of it last year. But for some reason, people seemed to be selling them off shortly after they showed up. That made me a bit suspicious, so I hesitated, didn't want to plunk down a wad of cash for something I would be disappointed in. I can happily report, I am quite pleased with the new addition.
Packaging was impressive, a large box with book about some of the reissue pieces Longines is putting out. Didn't take any pics, who cares about the box, right?
In a nutshell, specs are 42mm, 300m water resistance, sapphire crystal and two screw down crowns, one for winding and the other for internal bezel operation.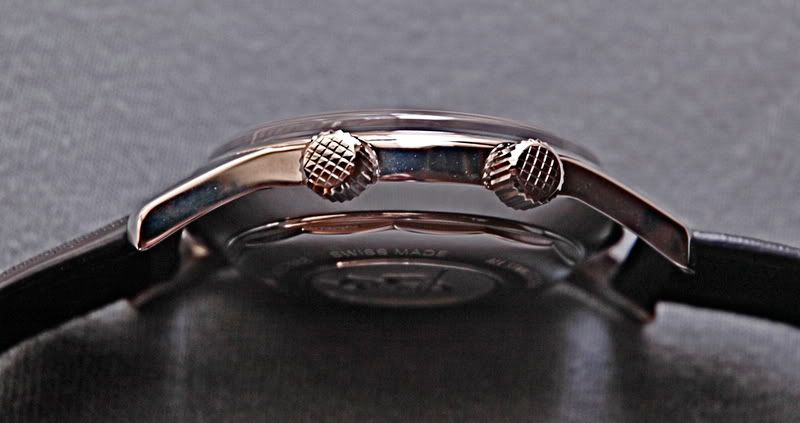 Some don't like the dial. I, however, find it perfect. I like the longer hash marks, the hand style and the luminous bits. Sure, there is a relative paucity of lume, and the seconds hand has none at all. But it is enough in my book and I even like the different little "perpendicular" marks inside 12,3,6 and 9. I also like the color variation on the dial; the non-luminous parts are an off-white, look vintage almost.

The caseback is even cool, a neat little diver about to spear something!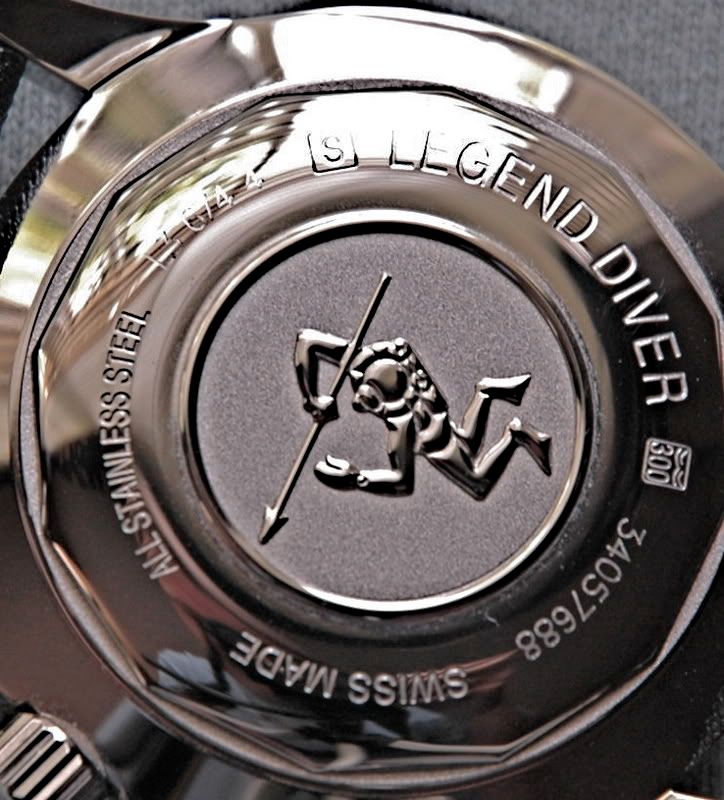 Tang buckle with hatched markings that match those on the crowns: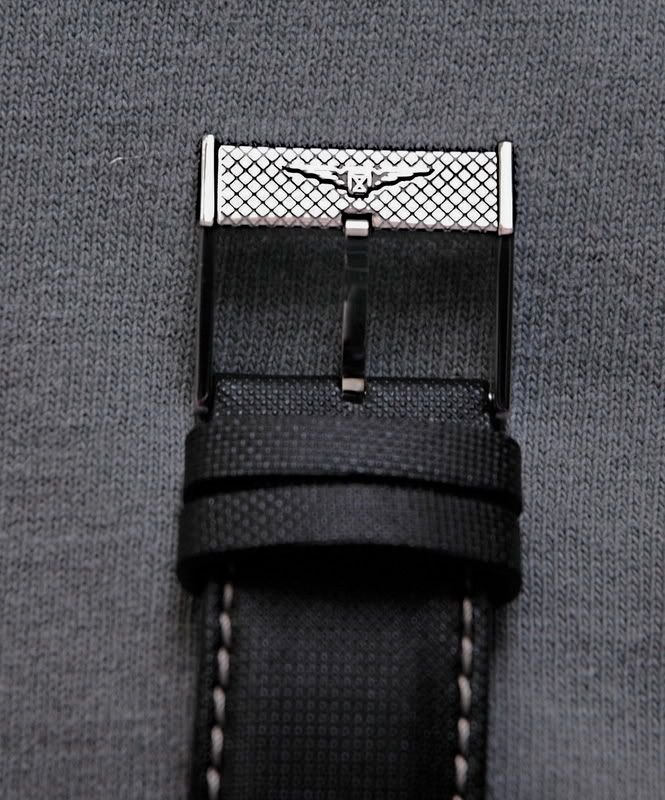 This is not a monster watch. It has an elegance to it that is, in my opinion, appropriate for a watch that is designed as a tribute to the original compressor diver from the 60s. It would fit the bill if you wear it with a suit to the office, or with jeans to the barbecue.
Not really sure how well the fabric strap will hold up over time, but it is comfortable, as is the watch generally. No sharp digging edges or rough spots.
Who knows how well this watch will sell. Full retail is $1900 and they seem to be in relatively short supply. I can tell you that after wearing this one for a couple of days, the fit and finish, quality are great. It is Longines, a brand not many associate with divers. Would I pay full price for it, buy it new? Perhaps not, but then the only new piece I have ever paid full price for is my Rolex...
In short, I really like this one. In fact, I think it is my new favorite, likely to be a true daily wearer for me.