Discussion Starter
•
#1
•
Hi!
Have had a new arrival to my vintage collection. Picked up this Marvin "Flying Dutchman" from someone whose Grandfather was a pilot for KLM airways in the 1950's. This watch is a special version that was issued to flight crew. Marvin was the 'official' watch for KLM and Air France in the 50's and 60's they also made watches for Ferrari and Jaguar, enjoying a reputation for quality pieces. Sterling Moss and other racing drivers also wore Marvins.
The watch was called the "Flying Dutchman" after the airliners than flew long distance for KLM.........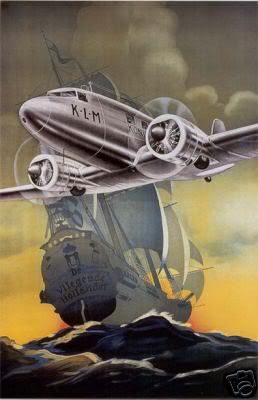 It's been serviced by Steve Burrage and keeps great time. It has a few scratches but it is over 50 years old! My camera is pretty crap and these pics fail to show up the interesting dial which has a star burst effect where the lines measure the minutes. These meet similar markings on the bezel that mark out the 5 minute segments. Sorry for the crap pictures as I only have an old 2m pixel camera!
Have set pics with an original advert for this watch from "Time" in 1954...........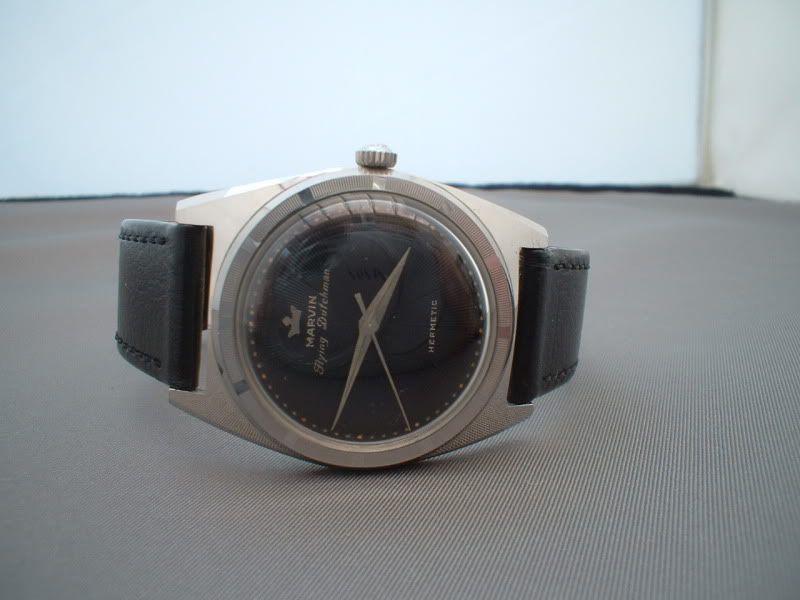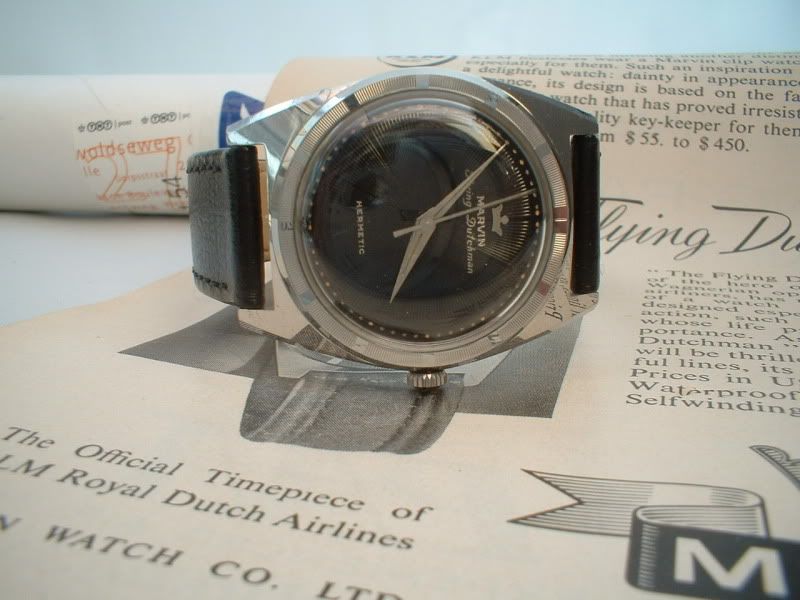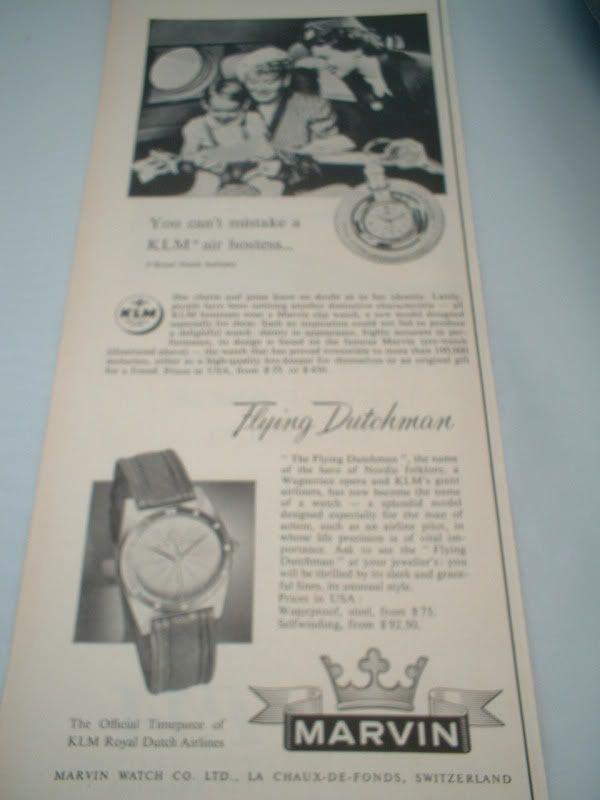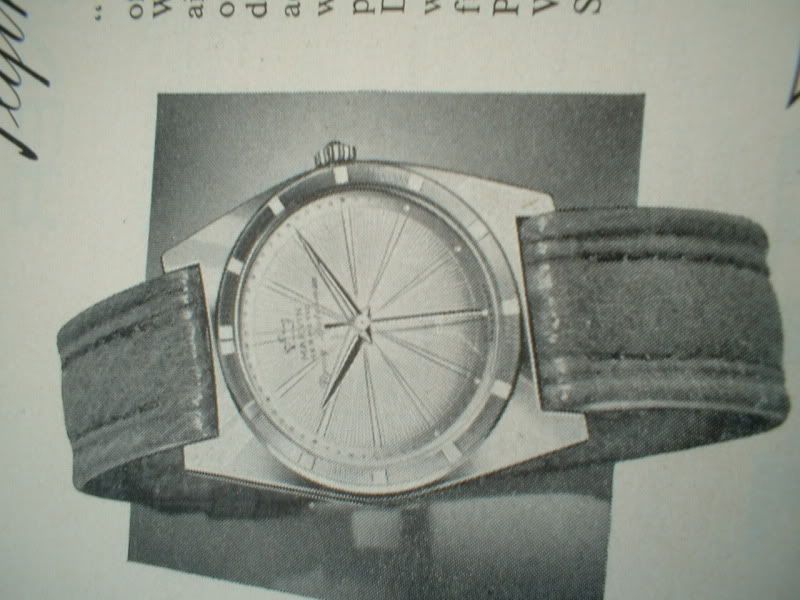 The brand has recently been resurrected with a new line of watches....
Marvin.:.Home.-.Fine Swiss Watches Since 1850 - Luxury Swiss technology watch manufacturer
regards
tim