Discussion Starter
•
#1
•
Hi everyone.
I'm brand new to the forum and relatively new to the watch scene. And I was hoping you all could offer some feedback / advice.
In 2 months my wife will be convocating as a CPA... it's been a long journey and lifelong goal for her. And so I'm getting her a watch to mark the special occasion.
Here is my dilemma. I don't find the styles of the dainty little (25mm-35mm) women's watches very interesting at all. I much prefer to see a woman wearing a tasteful men's watch - provided she can pull it off nicely. She is rather petite, with really small wrists.
My #1 choice right now is the Tudor Black Bay in red. I'll be taking her to try it on this week at our local AD.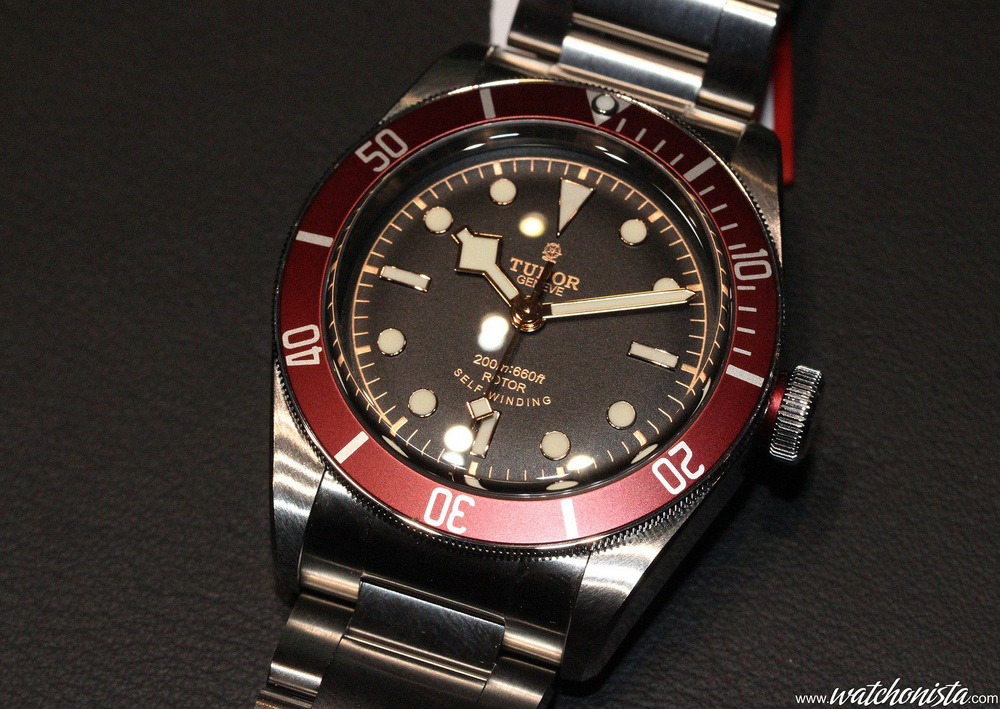 Today she tryed on the Bell & Ross GMT. To be honest I assumed she would think this was too masculine (I personally like Bell & Ross very much), but surprisngly she was pretty happy with it. Here she is at the store. Sorry for the crappy cell phone pic. quality.
I'm leaning towards the Tudor because I think the red colour is a touch of femininity while still a solid tool watch. I also think the Bell is maybe too similar to my own Explorer ii.
So what are your thoughts? Do you agree or disagree with having a lady wear a men's watch? Does it look ridiculous or tasteful? Is the Bell & Ross too big for her? Are there any other models you would suggest? Let's hear them! I'll try and post some pics of the Tudor later on... stay tuned. Thanks for reading!