Discussion Starter
•
#1
•
Loveley DW-6100 arrived today, so i thought i'd give it a good clean up as i do all second hand watches.
My usual method is a short soak in oxy action to take off most of the dirt, followed by a once over with an old electric toothbrush (the kind with the oscillating head)
Dismantled the 6100, along with a nice yellow DW-9500US that also arrived today and put the parts into a little tub. In goes a bit of oxy-action powder and some hot water.
Now my golden rule is to not leave the watches in too hot a water temp for too long, otherwise there's a risk of paint coming away from the bezel lettering.....................forgot all about it today and left them both in for about 1/2hr!!!!!!
Fished out the bits............9500 suffered no ill effects. However the lettering on the 6100 bezel was lifting as i pulled it out of the water!!
Rather than have a bezel with only half the words painted in, i decided to attack it with the toothbrush ;-) and got nearly all the paint out before the battery died.
I was going to repaint the bezel (raid the wifes nail varnish supplies) but am now thinking that it doesn't look at all bad, sans paint. I might just wait for the toothbrush to charge up and take out the remnants of the paint. For some reason the paint where it says '
[email protected]
didn't budge, but i kind of like it there on its own :-!
What do you guys think?????
After i removed paint (Don't have a before)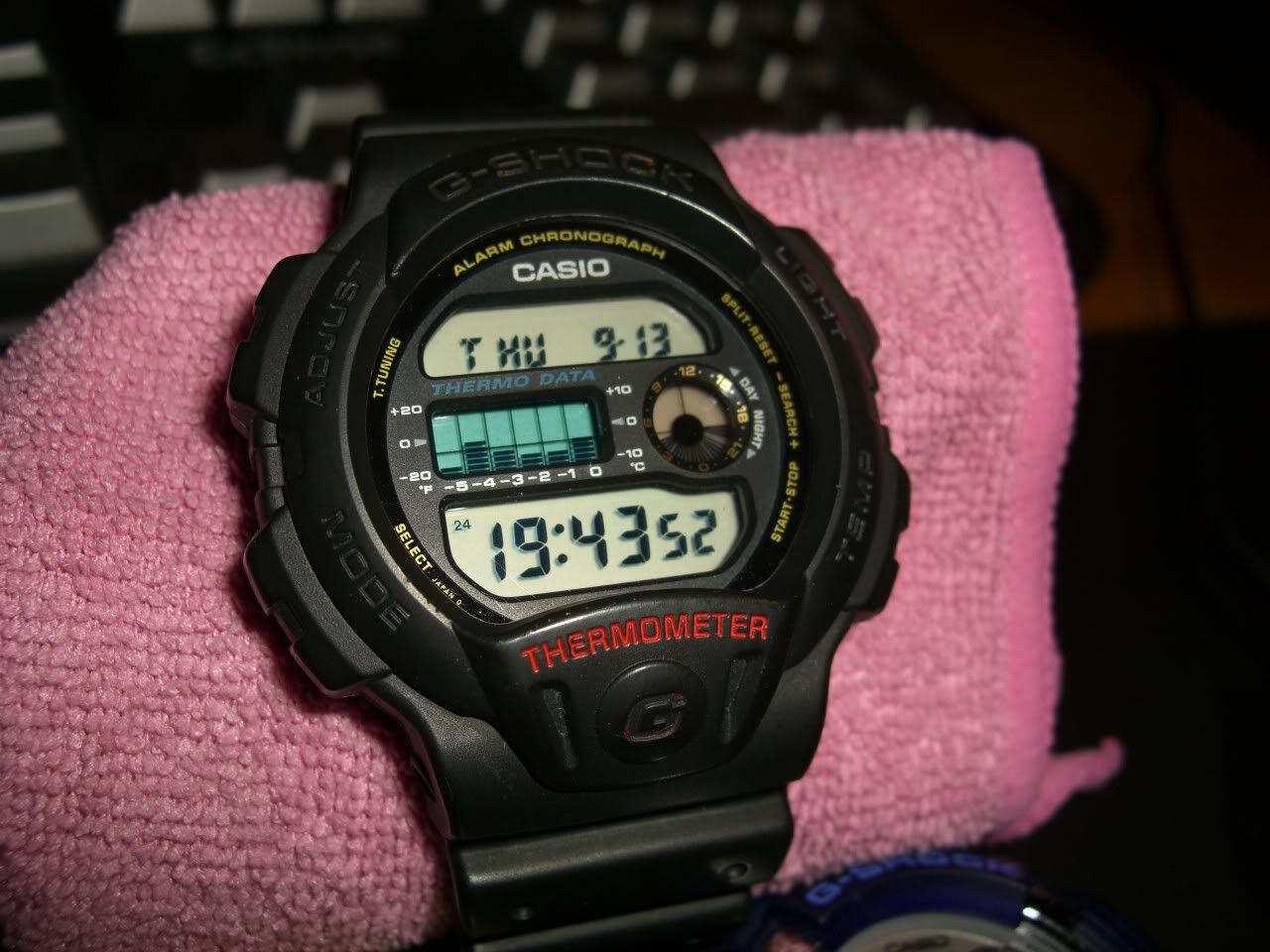 Excellent lume!!!!! b-)
With a couple of other recent arrivals