Discussion Starter
·
#1
·
Hello there,
inspired from my brand new Prodiver, which I have received this afternoon
I decided to make my own luminescence test concerning my watches.
To watch these pics correctly please keep in mind:
Part A
Initial situation
Timetable:
22.59 - 23.15 1 min step with 1sec exposure
23.16 2sec exposure
23.17 3sec exposure
Part B
Separate watches each 5sec exposure
Enjoy... :-D
*********************
Part A
Initial situation
22.29 start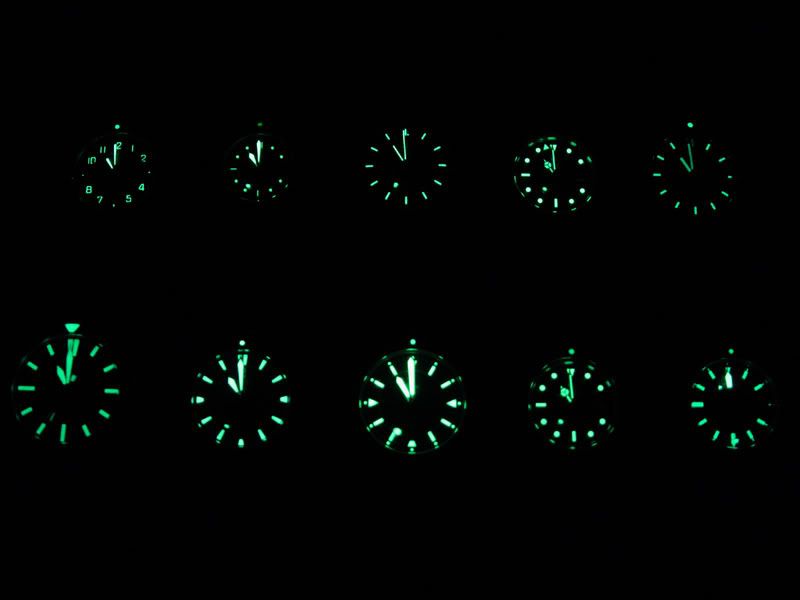 23.00 1 min later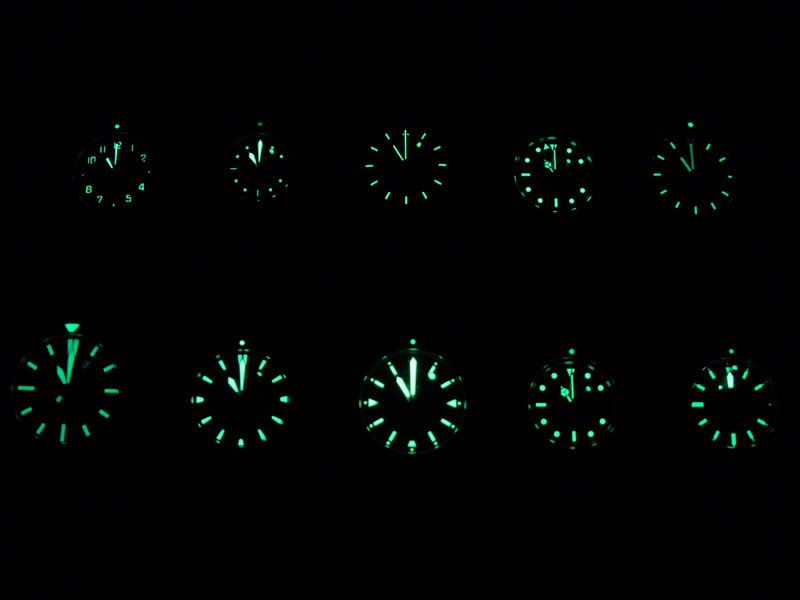 23.01 2 min later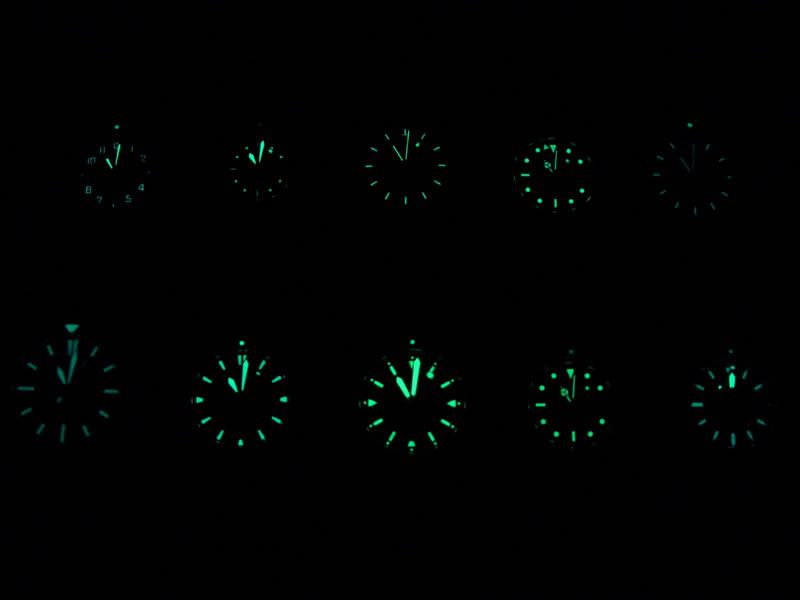 23.02 3 min later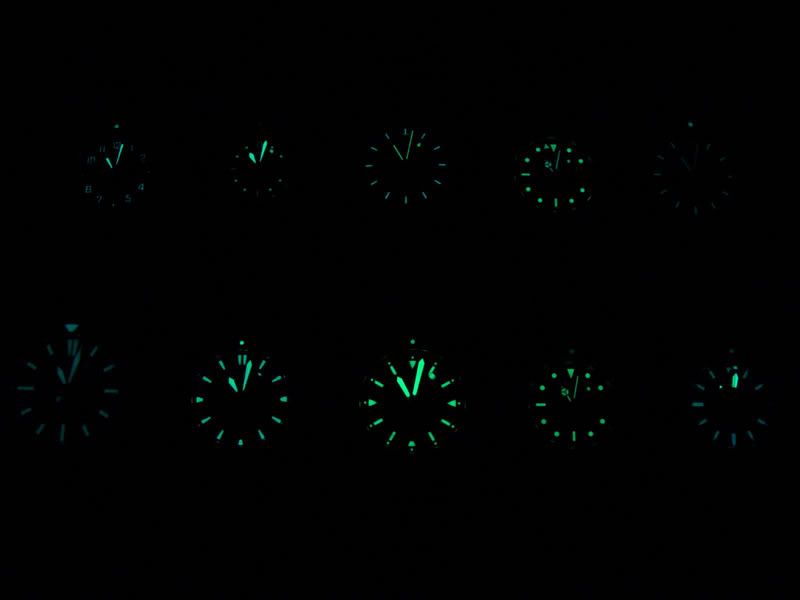 23.03 4 min later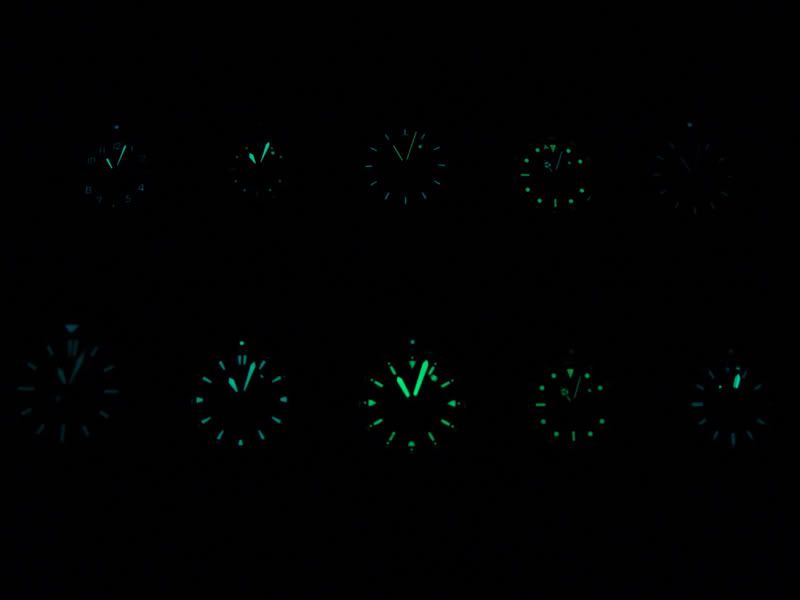 23.04 5 min later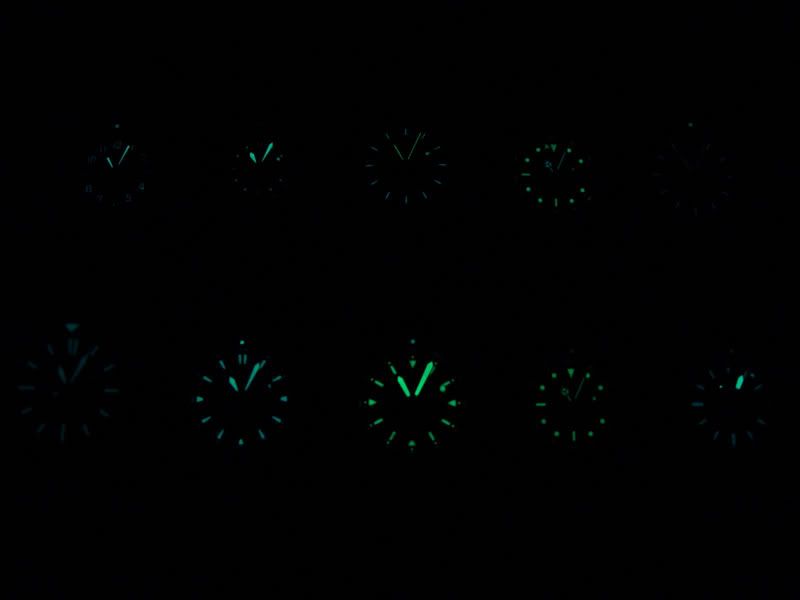 23.05 6 min later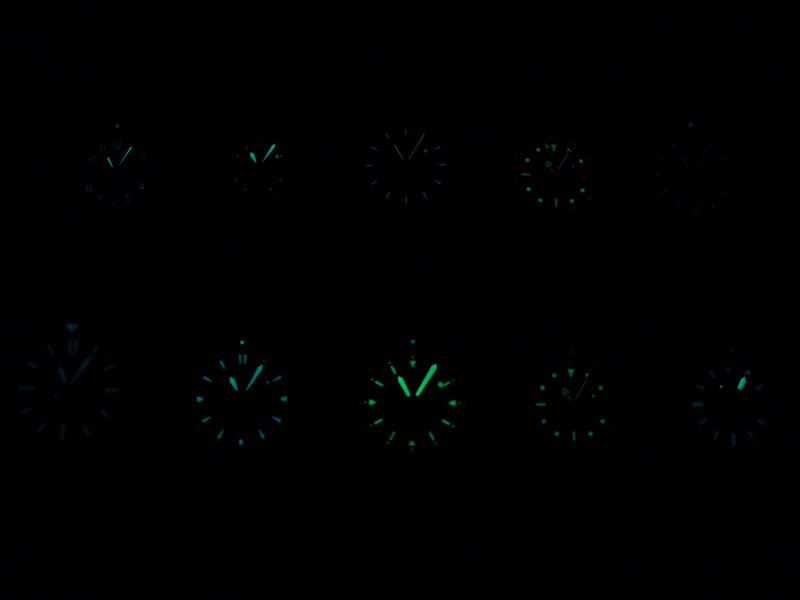 23.06 7 min later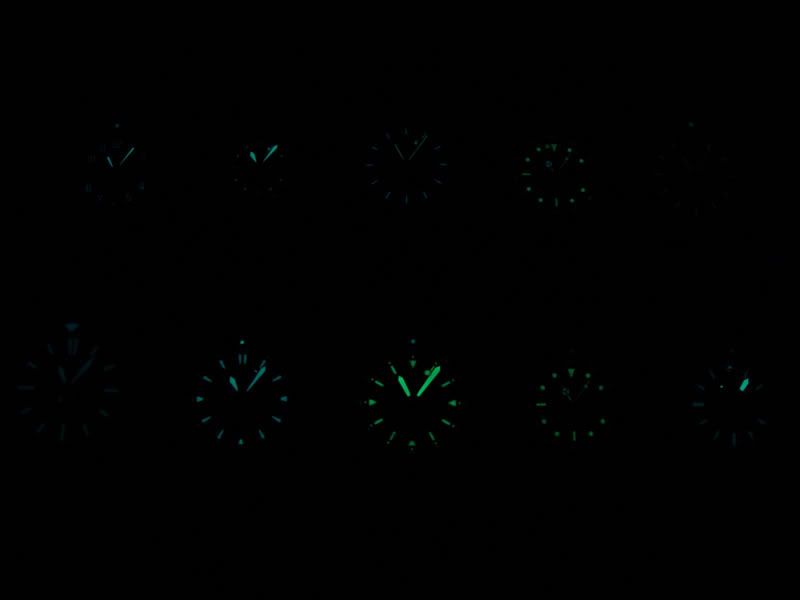 23.07 8 min later
23.08 9 min later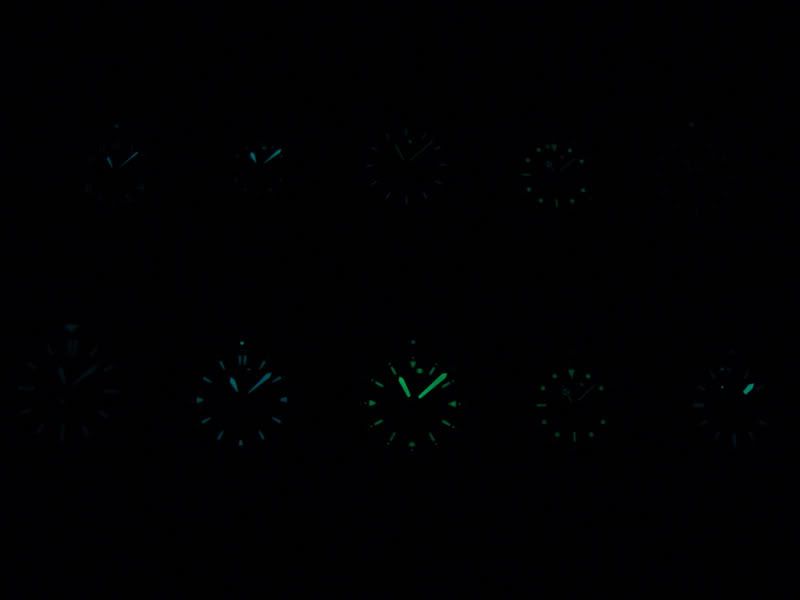 23.09 10 min later
23.10 11 min later
23.15 16 min later
23.16 17 min later, 2sec
23.17 18 min later, 3sec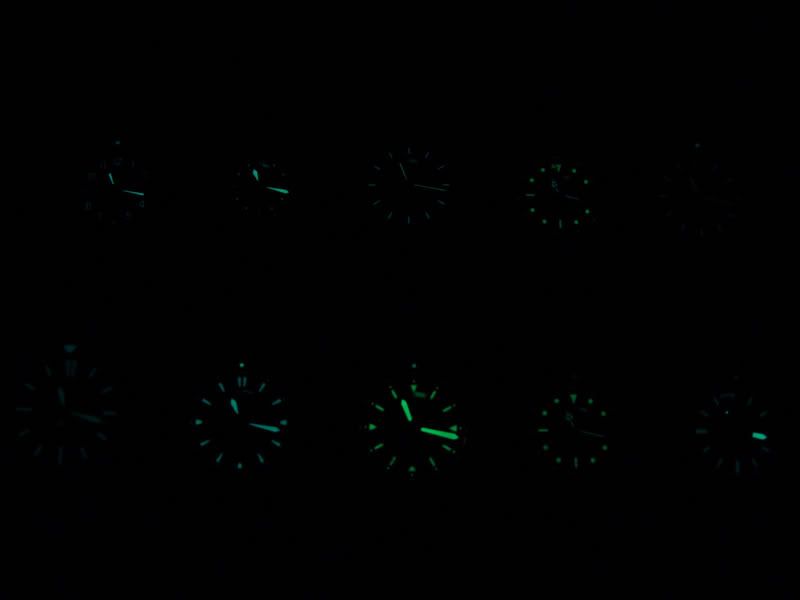 *********************
Part B
Here you can see some separated pics of the watches
Details: around 8 sec. illumination, 4 sec delay and 5 sec exposure
Prodiver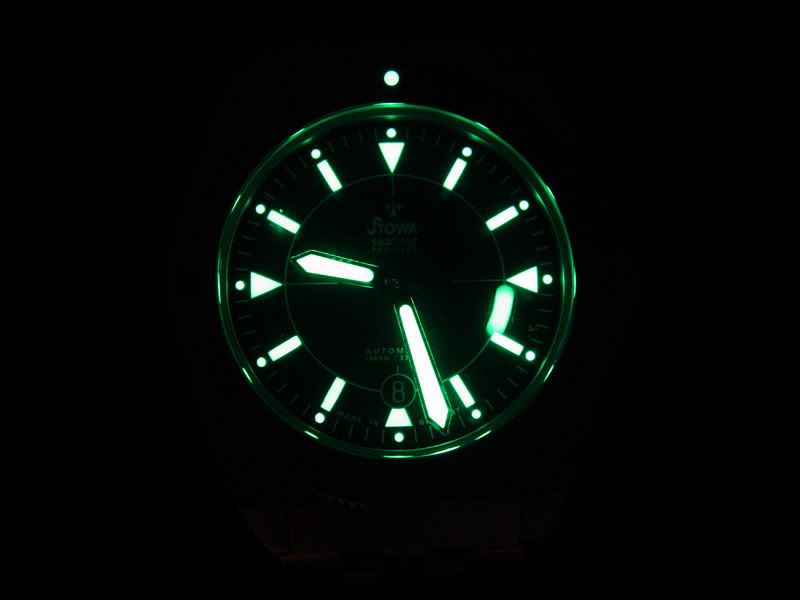 Omega Seamaster Professional Americas Cup 5sec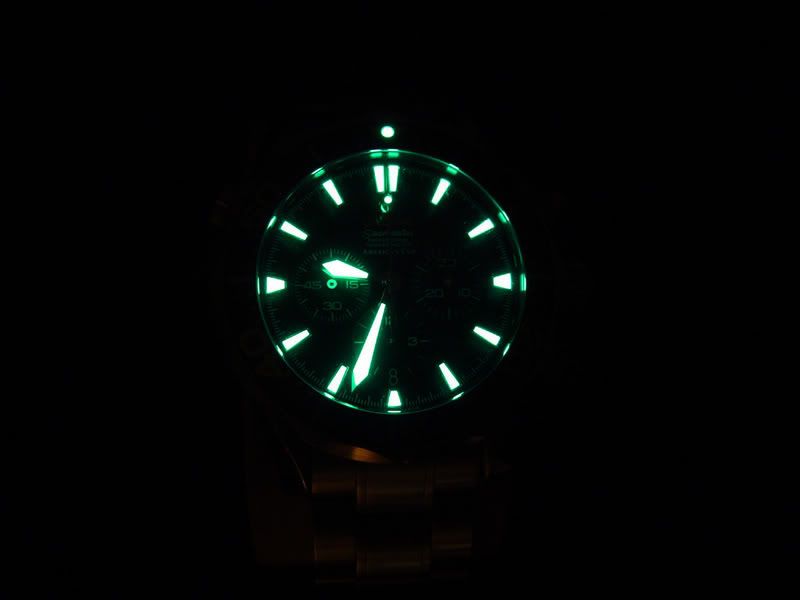 Sinn UX 5sec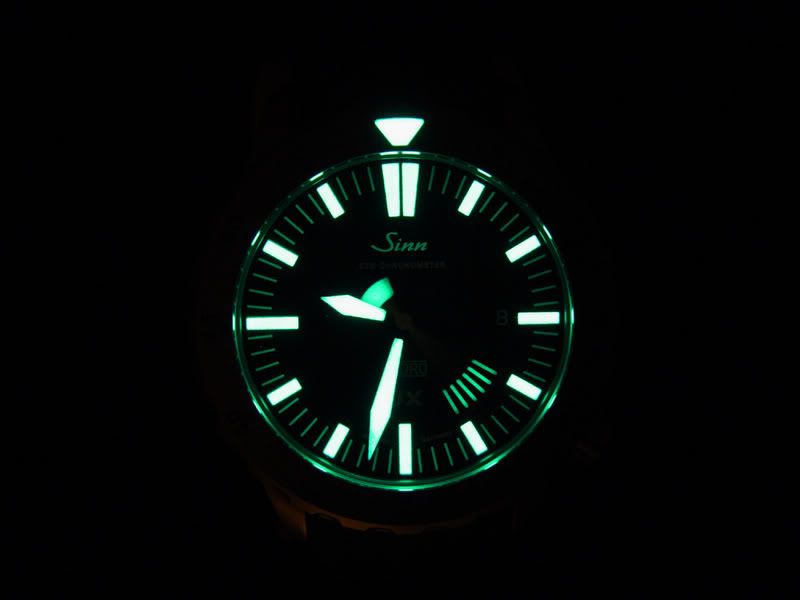 Certina DS-3 reissue 5sec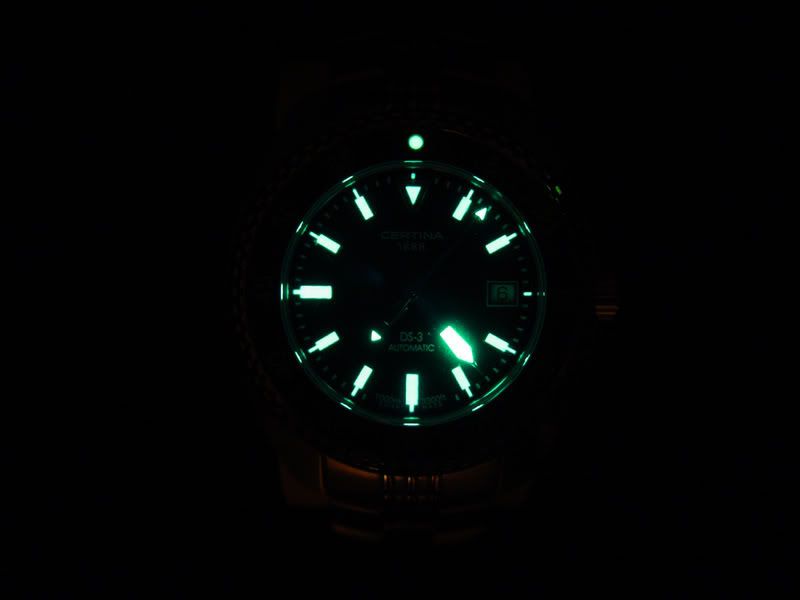 Rolex Sea Dweller 5 sec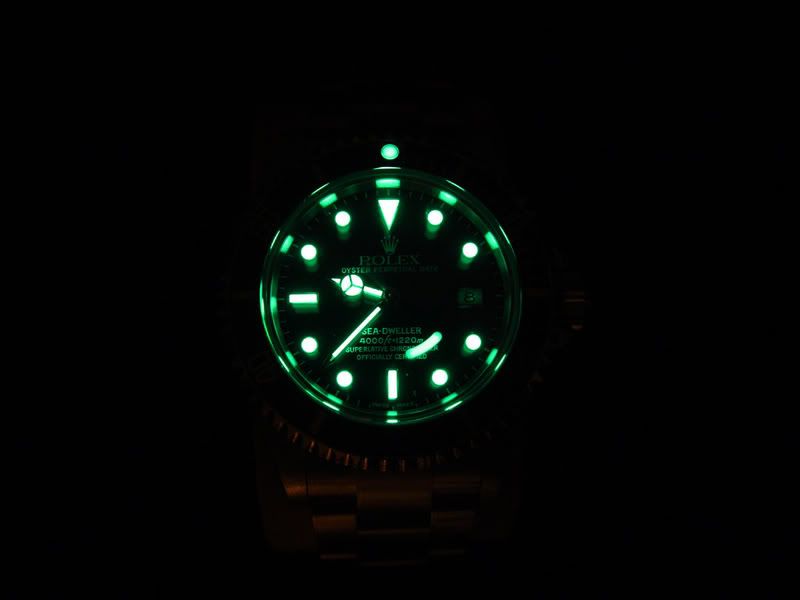 Omega Speedmaster Professional 5sec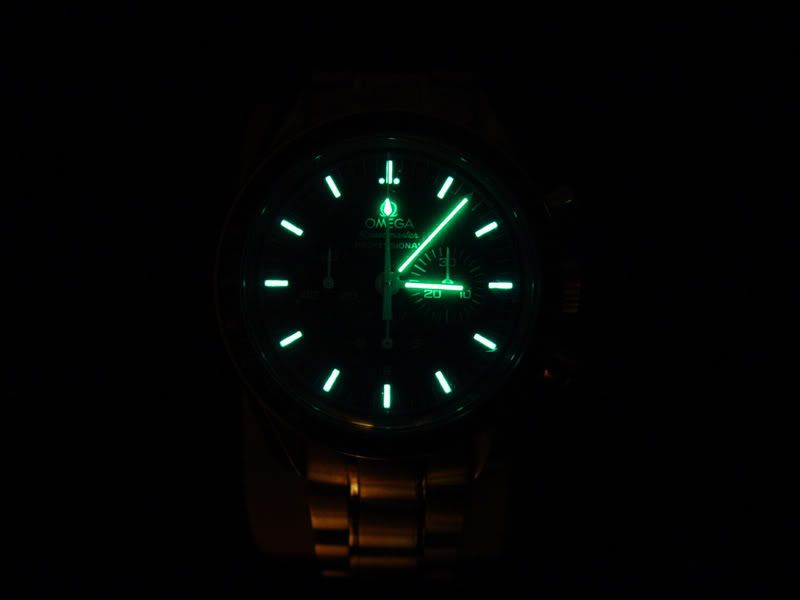 IWC Aquatimer 2000m 5sec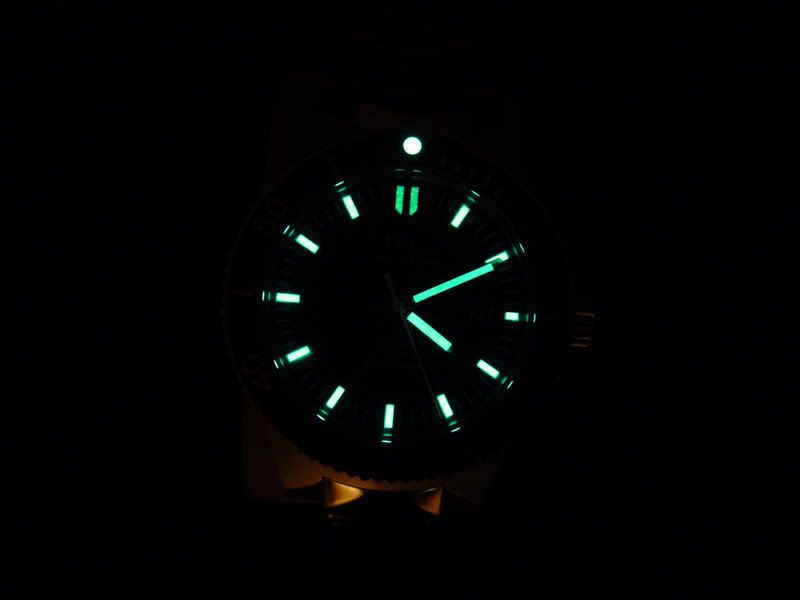 Now you can make up your mind... if the Prodiver dominates the contest.
In the beginning it seemed as if the Americas Cup would keep up with the
Prodiver... in the long run however the distance was noticable and the
Prodiver finally won the race.
|>
Next week I´ll complete this contest with my ordered Citizen Promaster
1000m and the 12.000 feet CX Swiss Military. :-D
Good night.. time for me to go to sleep... ;-)