Discussion Starter
•
#1
•
Mondaine Pocket Watch Savonnette II model number: A660.30349.16SBB
I've been meaning to do a write up of this one for ages and thought that as the sun was out today I would whip out the camera to do a few shots before I head back to work tomorrow. I've not seen any other reviews online so this may help you decide if you are thinking of buying one.
This is a quartz model from Mondaine which I got from Amazon when they were doing some discount codes. I purchased this as I wanted to wear a pocket watch for my wedding earlier in September and the Molnaja that I have needs a service. I wanted a nice classic design with good timekeeping and hoped that the Mondaine would fit the bill.
The watch comes packaged in this cardboard box.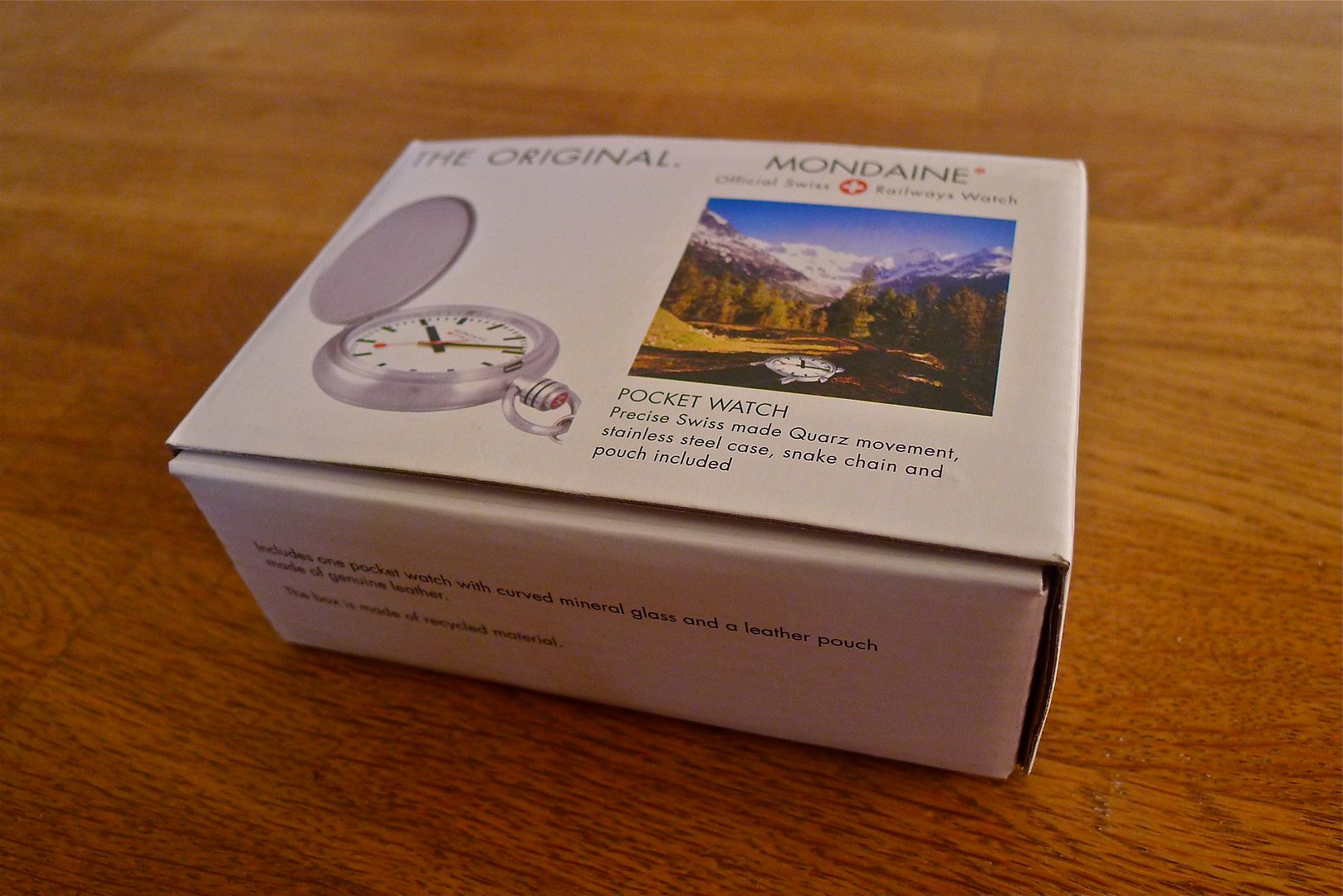 Inside the box are a red leather pouch, snake chain and papers.
The dimensions are 48mm case diameter and 12mm thickness.
I would say that the chain is pretty low quality and I have chosen not to use mine, instead opting for a silver chain when I wear this with a suit.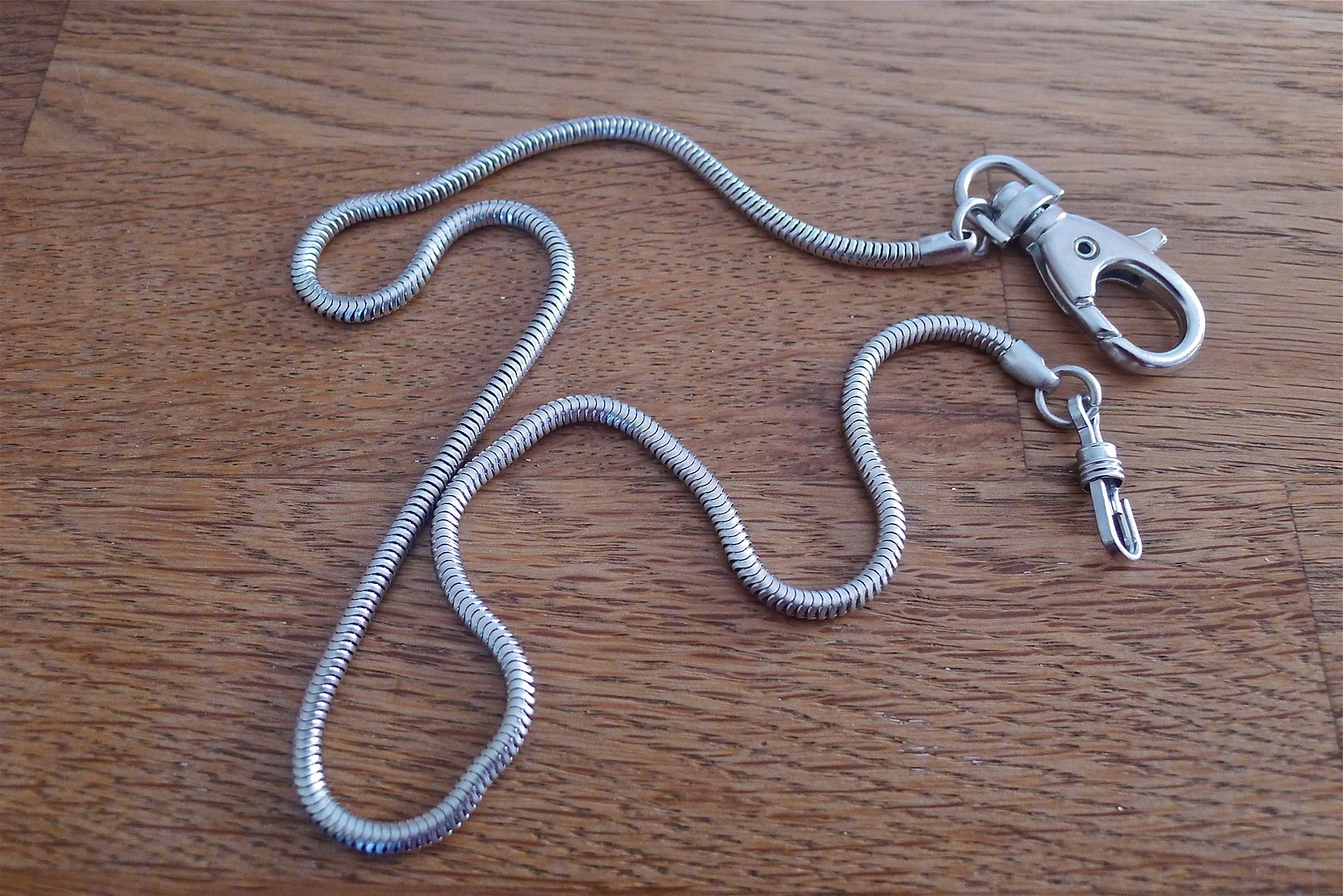 The red pouch is well made, though I have not used it when wearing the watch.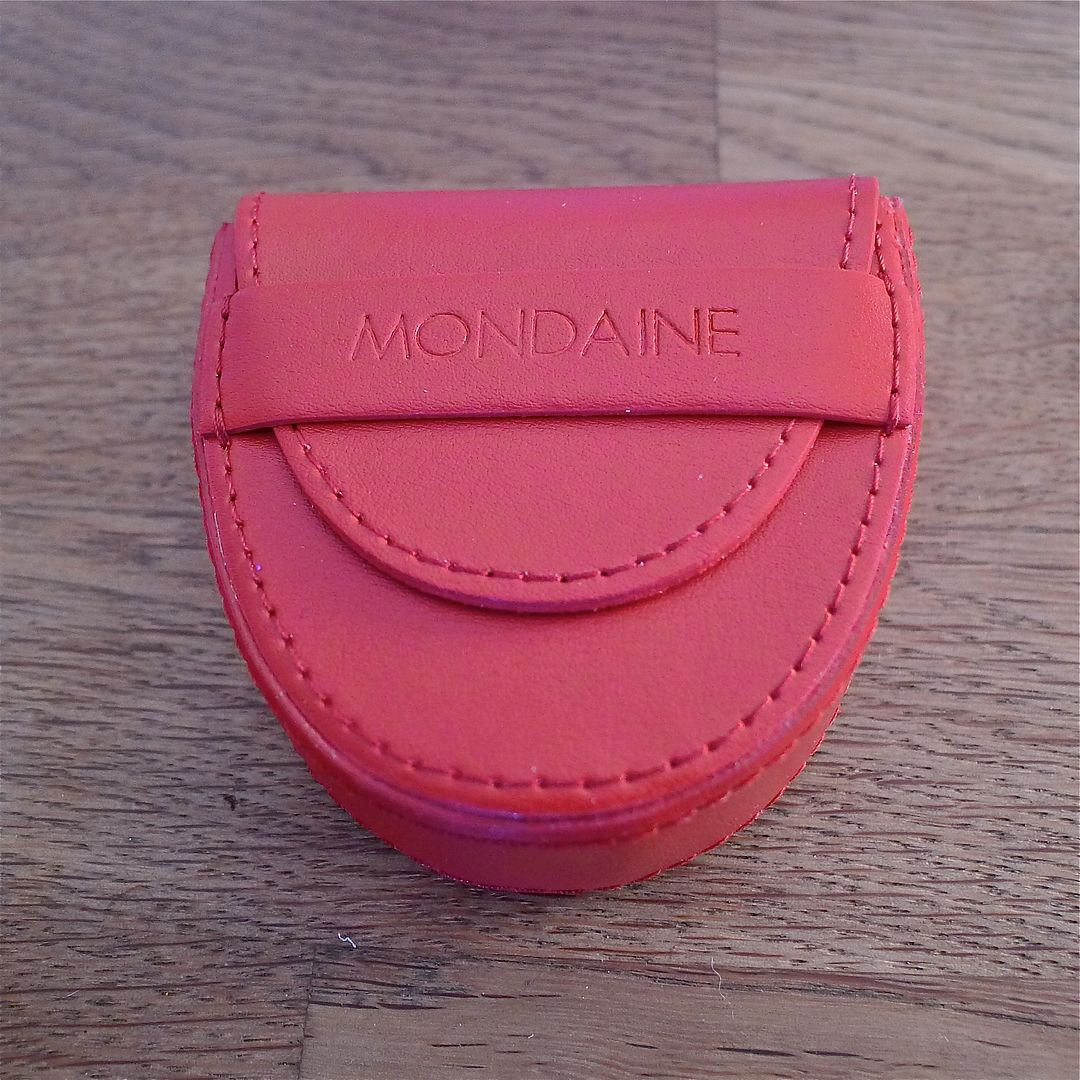 The case is constructed nicely from stainless steel with engraving on one side and blank on the other.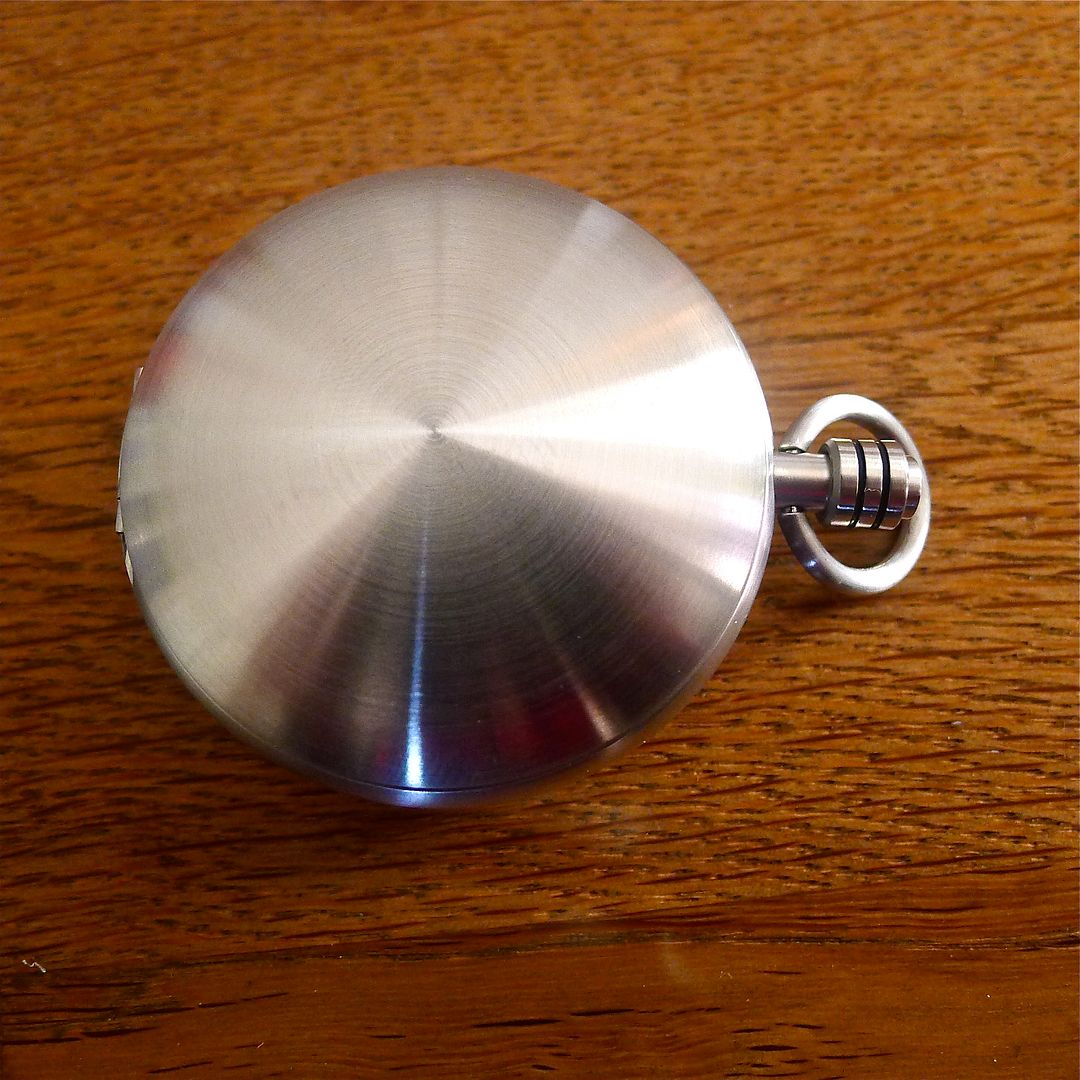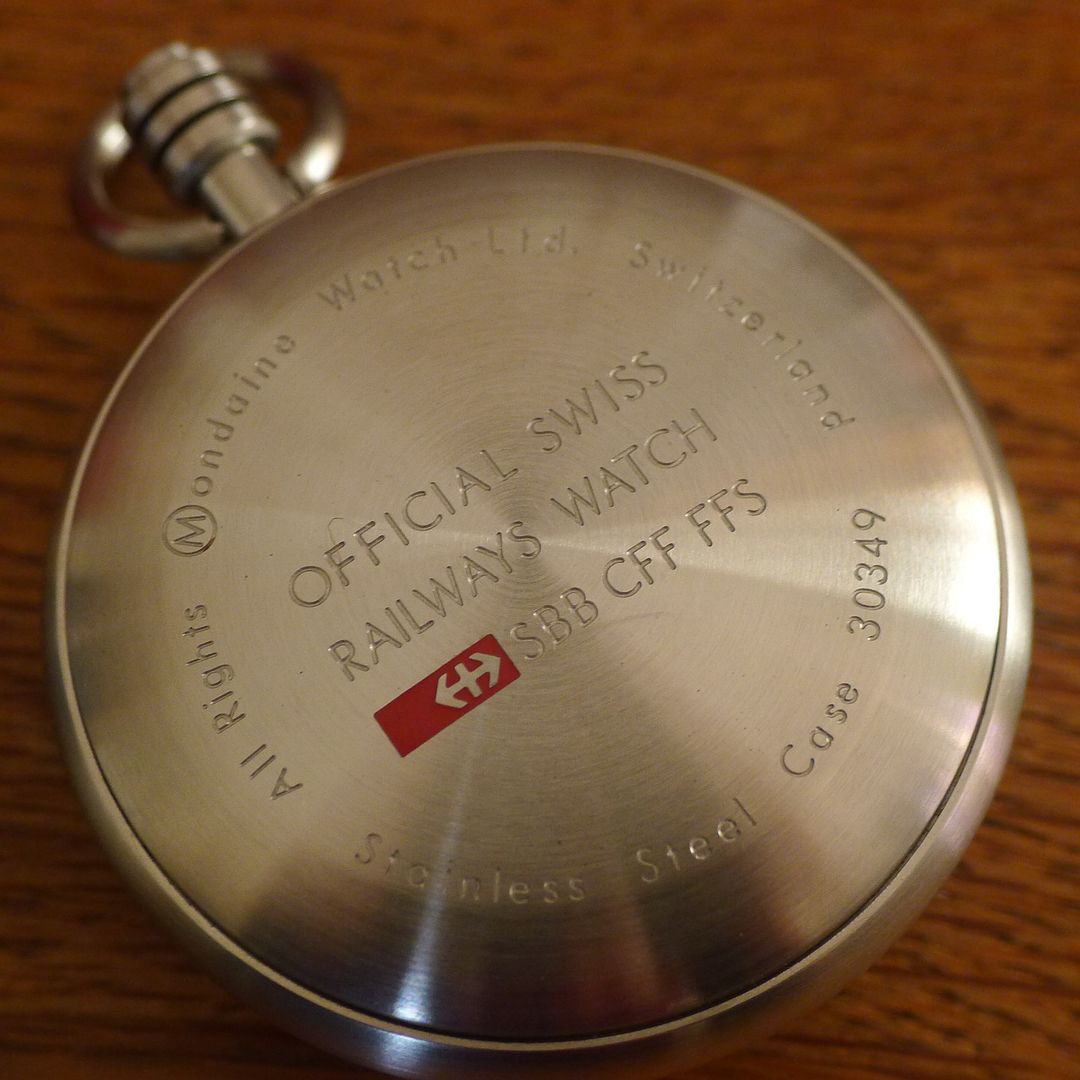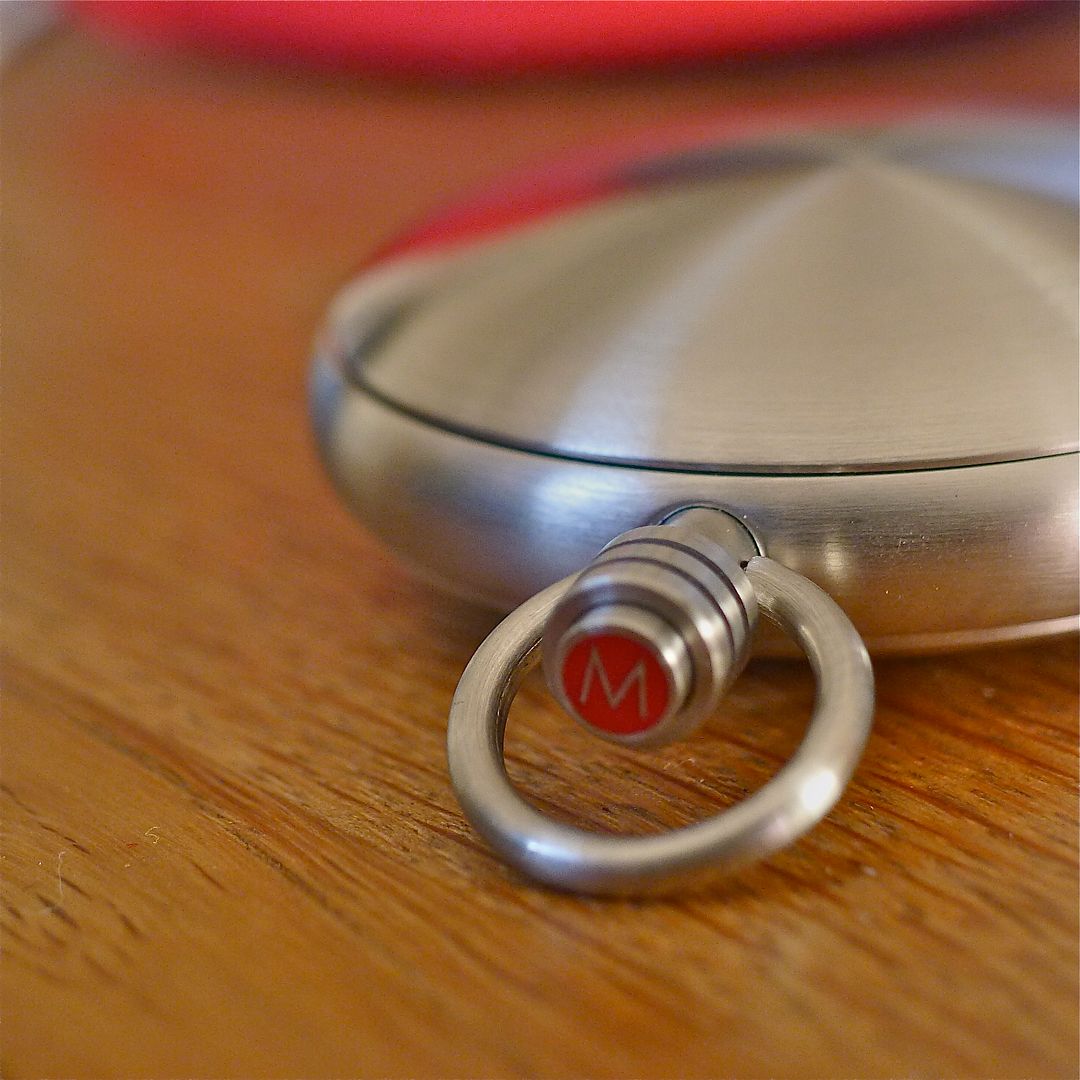 To open the case you press the red Mondaine button and to change the time there is a sleeve just below that you pull back. The hinge and the release are pretty sturdy and nicely finished, The dial is nicely printed and incredibly easy to read.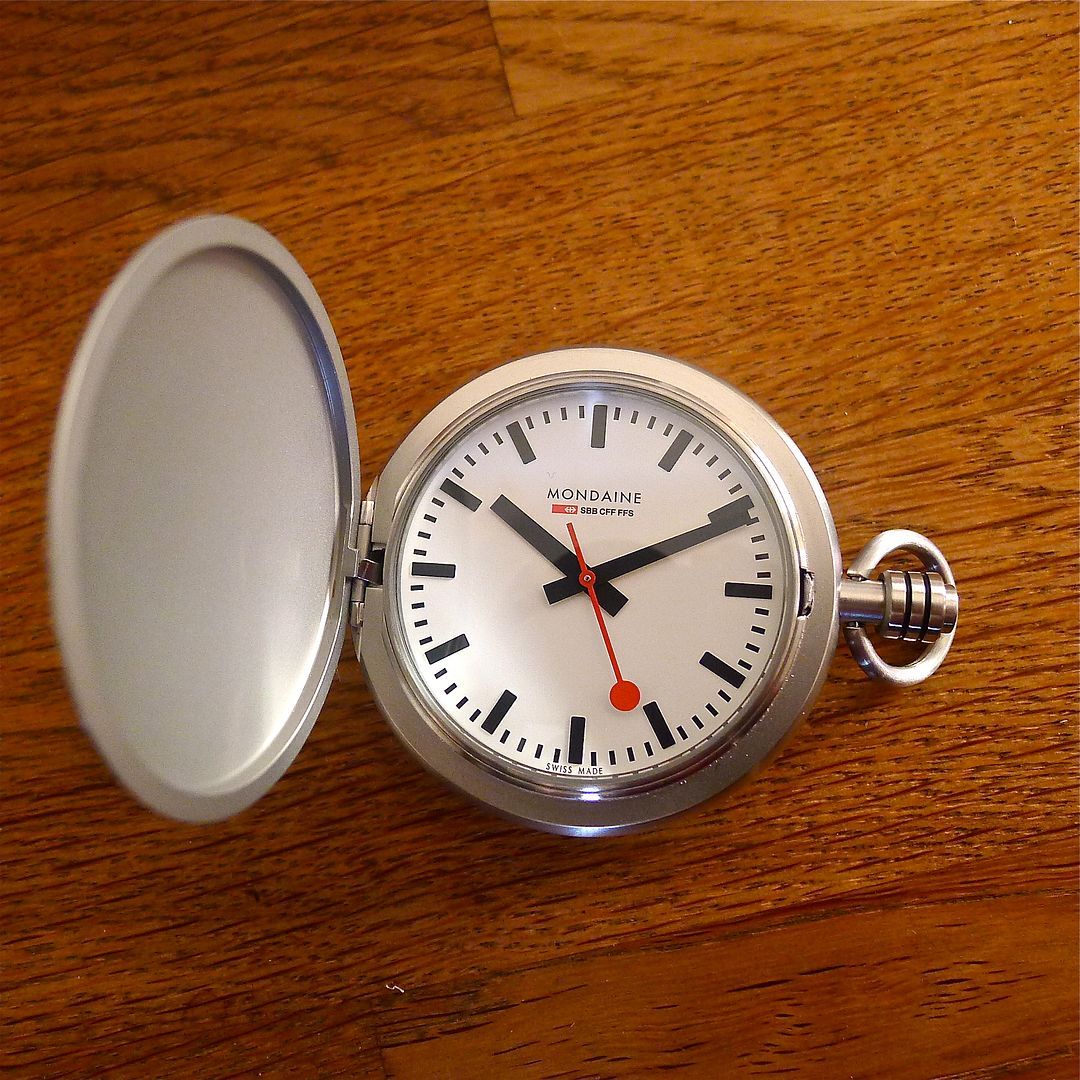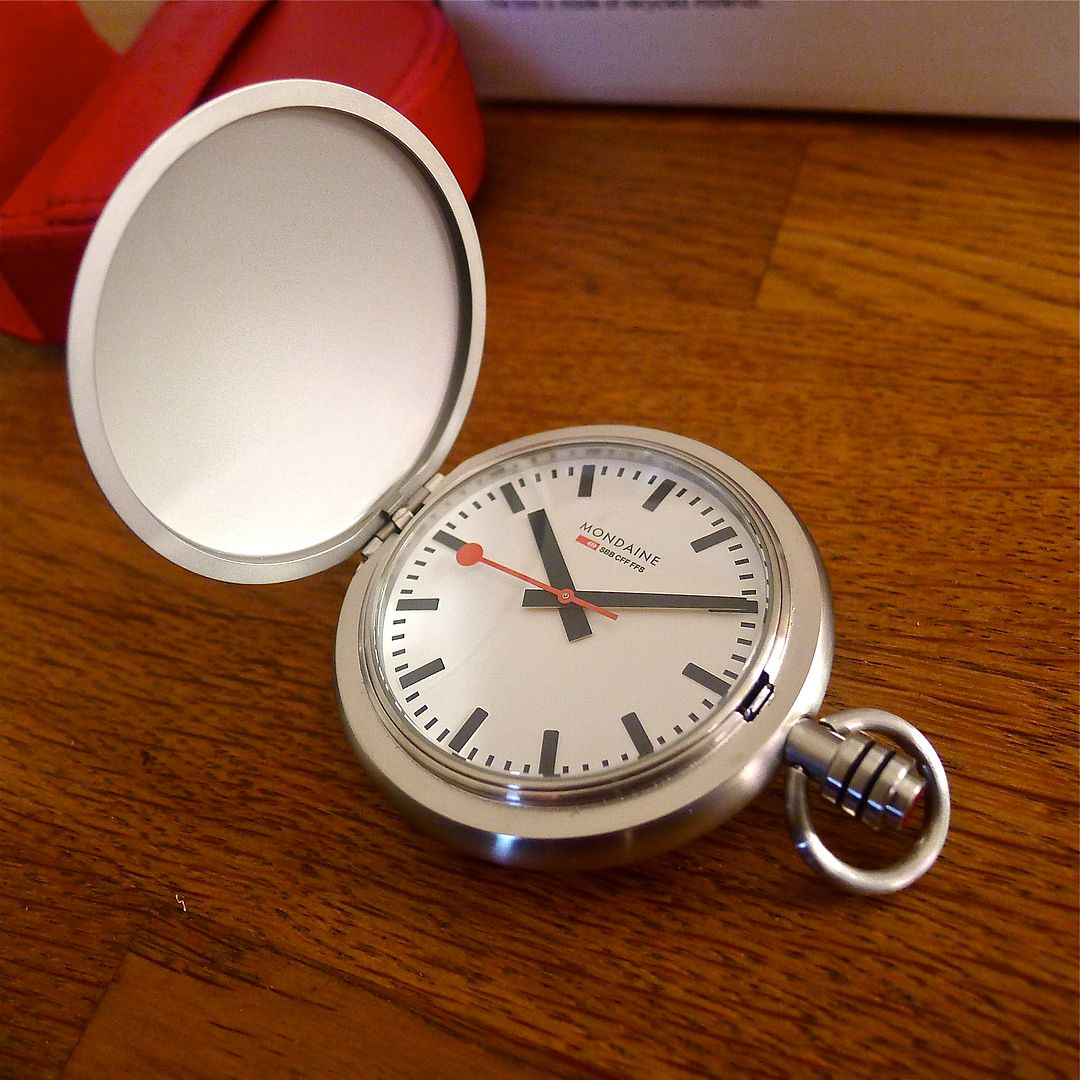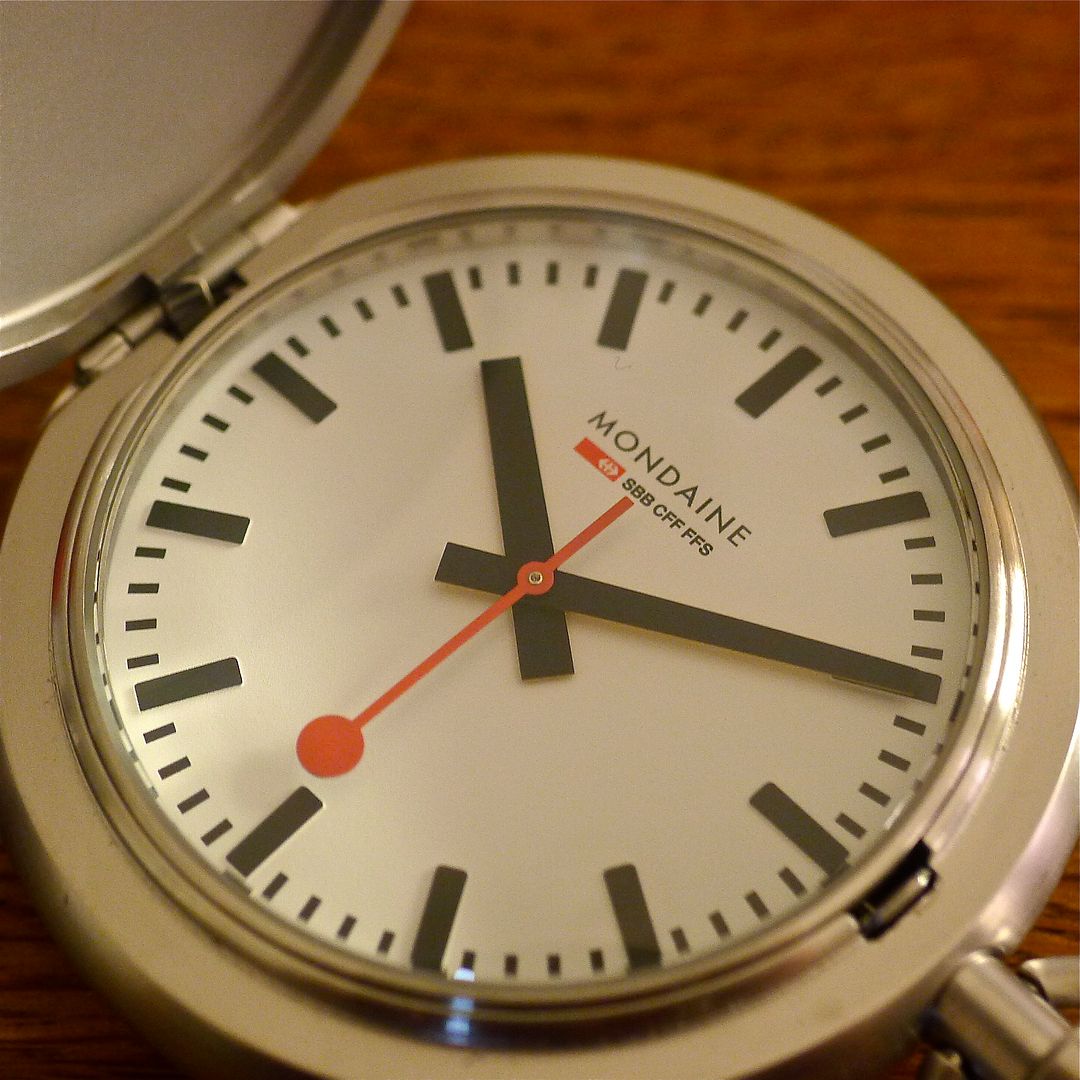 Overall impressions are that this is a very well designed watch using Mondaine's very pretty and timeless face design. The only negatives to it are that the supplied chain isn't very good and I'm not sure about the quality of the movement. It still keeps great time mind you. It's possibly unjewelled (perhaps some other members can shed some light on the movement?) and compared to the rest of the quality this watch deserves a nice jewelled movement.
As a final shot this and the Stowa Marine are what I wore for my wedding.