Discussion Starter
·
#1
·
Now that Chris (Howards4th), has joined the Mortima crew I thought maybe some people might be interested to see a little of the Mortima history.
Mortima was founded in 1926 by Emile Cattin (b 1904) in Morteau, in the Doubs region of France. The production of the 20's and 30's seems to have used bought in movements in what were regarded as basic "working mans" watches. By the end of the 1930's Mortima was producing over 30,000 watches a year, and had around 90 employees, a good few of which were outworkers. With the success of Mortima Emile Cattin bought a hotel, l'Hotel de Terrasses on the rue d'Helvétie in Morteau. He did this in 1939, not good timing for a watch maker! This photo of the hotel seems to date from war period, note what seems to be a German officer in the photo.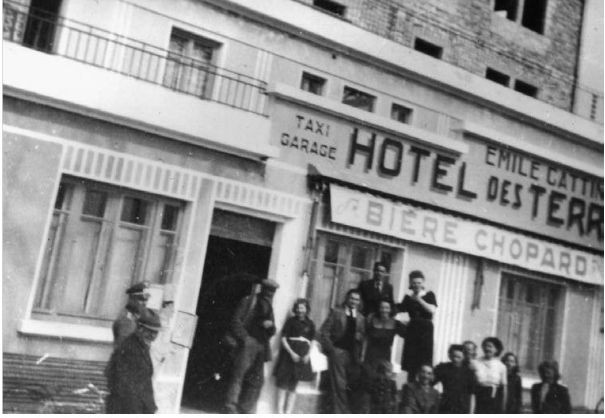 In 1947 Cattin decided to use the hotel as a new manufacturing plant and in conjunction with Martial Vuillemin constructed a factory on the site to start producing watch movements branded Cattin.
Mortimas from now onwards virtually all used in house movements, all variants of the one basic pin pallet movement. At this time Cattin also opened a workshop to produce watch faces, all bearing the already well known French Cockerel logo. Cattin must have been highly motivated and to some extent a driven man, as by 1950 he had also managed to open a Horological Factory School for the disabled. By 1960 Mortima was thriving to the extent that Cattin was awarded the French l'Oscar de l'Exportation by the French government. Cattin was quoted as saying that Mortima were now producing nigh on 2 million watches each year.
Emile and his wife Juliete at this time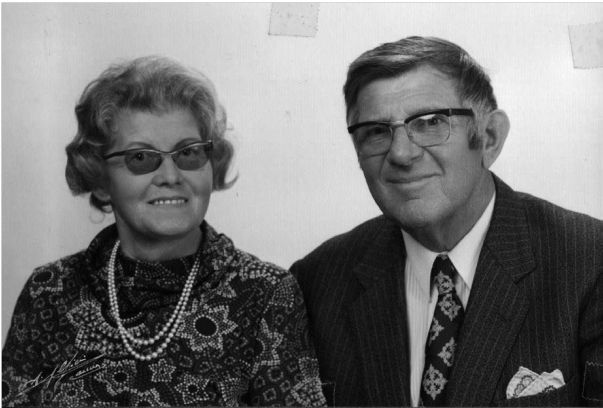 Mortima had by now totally outgrown their manufacturing facilities and by 1963 had constructed a new factory on a green field site at la Guron.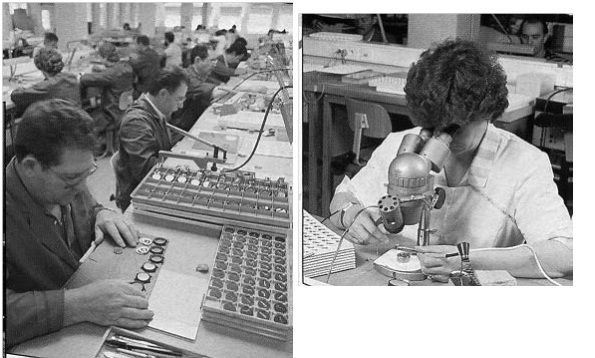 With the advent of the new production facility, other than cases, which were produced by Ets Burdet at Damprichard, hands, which were outsourced to Mortima specifications, jewels and springs, all manufacturing was done in house.
From the mid 1950's Mortima had been known for its innovative and sometimes outrageous designs, but from the mid 1960's onwards the variety of watches produced grew hugely. The Superdatomatic for example had countless variations, from dress watch through to worldtime divers, there was also the Mayerling, and at least two other brands, Modia and Milca.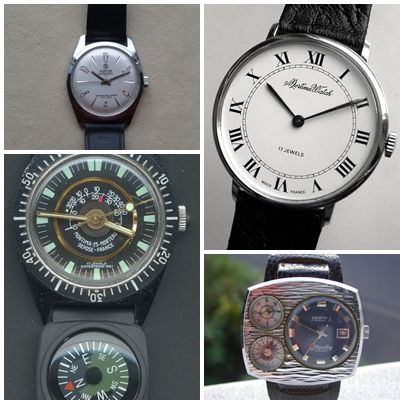 The post 1947 Mortimas were virtually all powered by variations of the C66 movement with 1,15, or 17 jewels.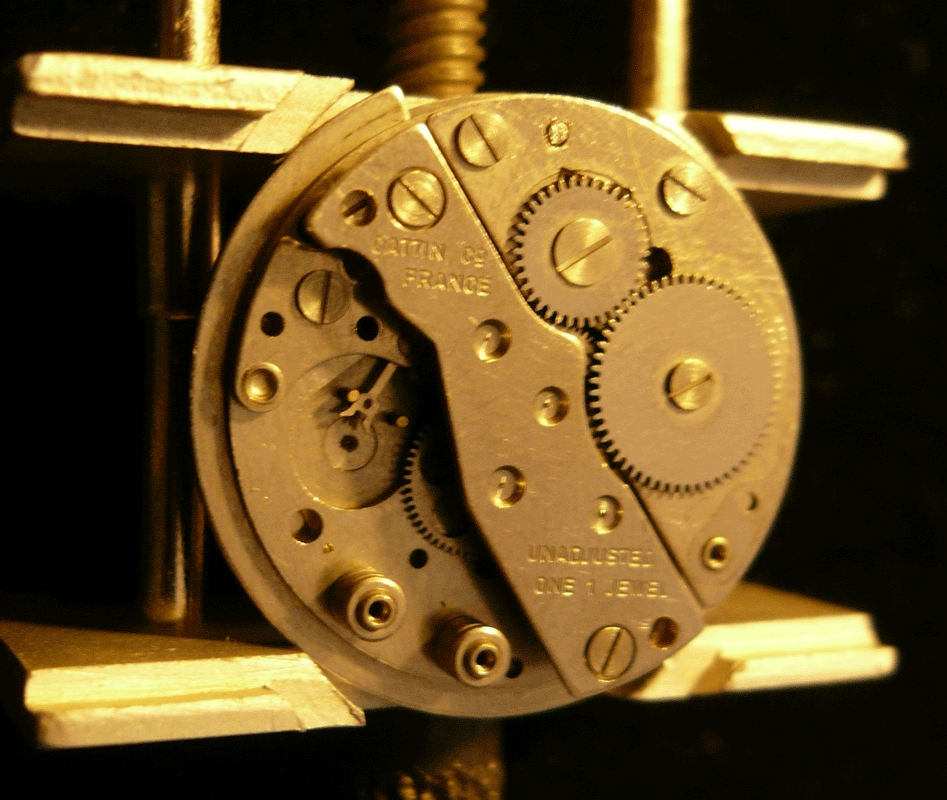 The extra 2 jewels of the 17 jewel version served no real purpose other to allow Cattin to produce faces marked 17 jewel. I have also seen photos of a 21 jewel Superdatomatic with what seems to be a C66, what the additional 4 jewels were supposed to do I don't know!
In 1964 Cattin produced it's first ladies movement, the pin pallet C64, which enabled ladies watches to finally be produced. Cattin died in 1979 and without him Mortima, like most of the French and Swiss makers failed totally to deal with the quartz revolution, producing only one more modern movement, the C81 ladies quartz, and was struggling by the end of the 1980's and was finally sold to Kiplé in 1990. At the same time Kiplé took over LIP, and the huge problems at LIP eventually bankrupted Kiplé.
Cattin is still highly regarded in Morteau, to the extent that he has an important road in the town named after him, alongside such notables as General De Gaulle, Albert Camus and Louis Pasteur.
If anyone has any more to add I'd be pleased to read it as I'm really short of information about the pre WWII production.
Thanks for reading if you got this far