Discussion Starter
·
#1
·
Actually I have two new arrival only.:-d They are atomic and LRG frog (costed me one arm already).
As many members have shown these two models already, to make it not so boring, I decided to call two more frogs to combine a full picture of four major generations of frogman.
Black and White in box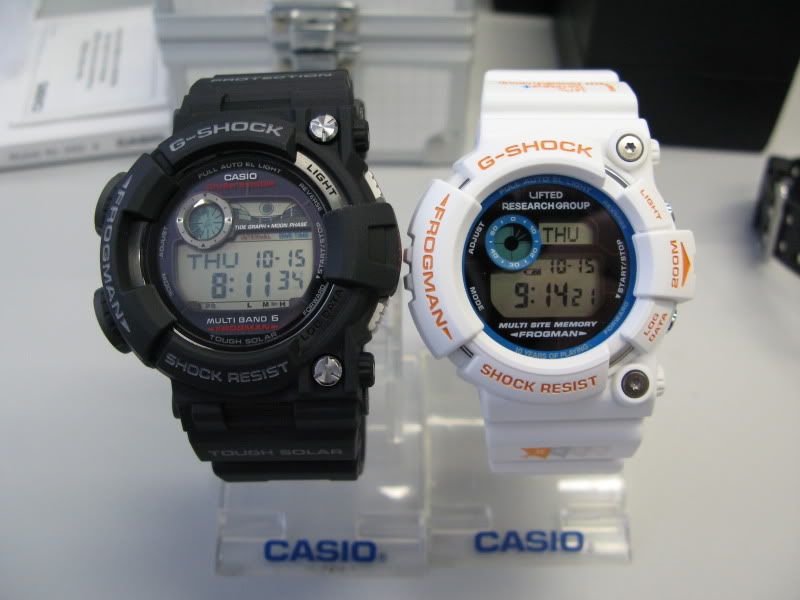 The atomic frog is really big and heavy (114 g)
The first assistance is my DW-6300B-2:
To me, the manual is rarer than the watch.:-d The white display is quite unique in that series.:-! I like the lamp bulb frog.:-!:-!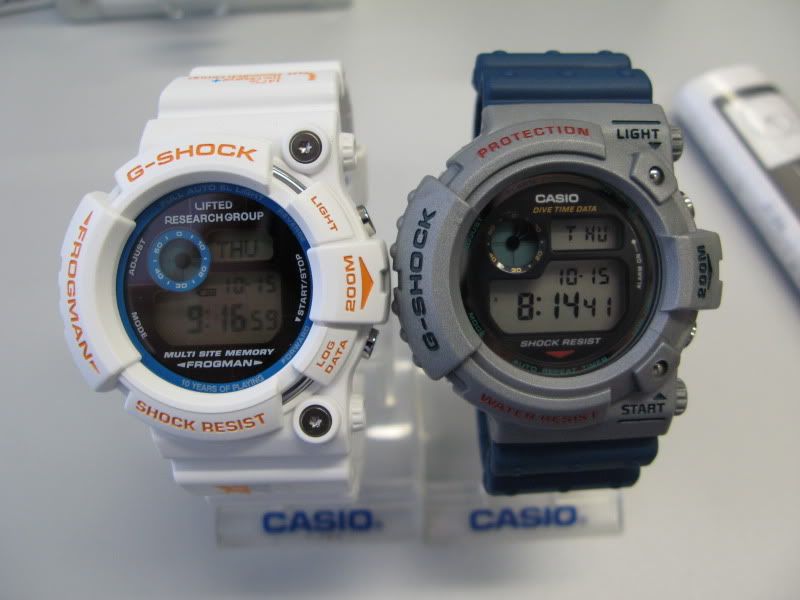 The twins: but their age gap is over 14 years:-d
Another helper is my DW-8200BK: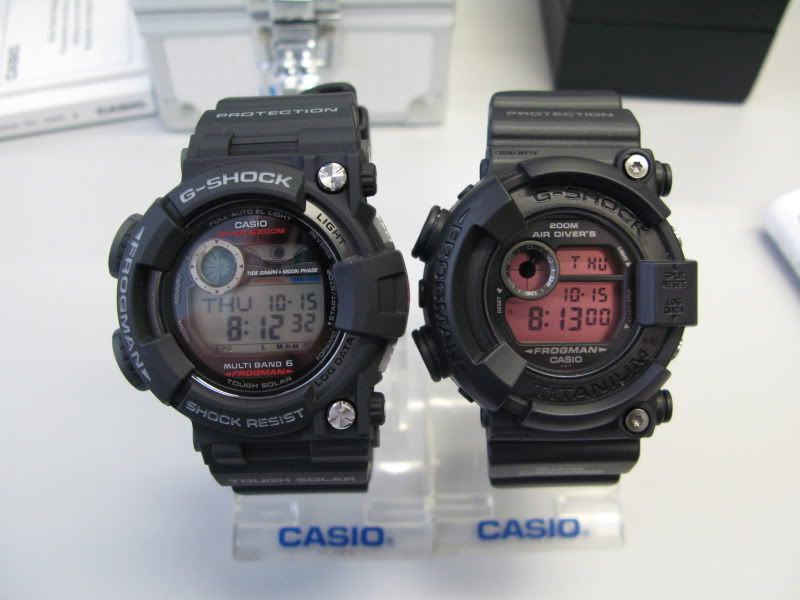 Again, the bezel design is quite similar.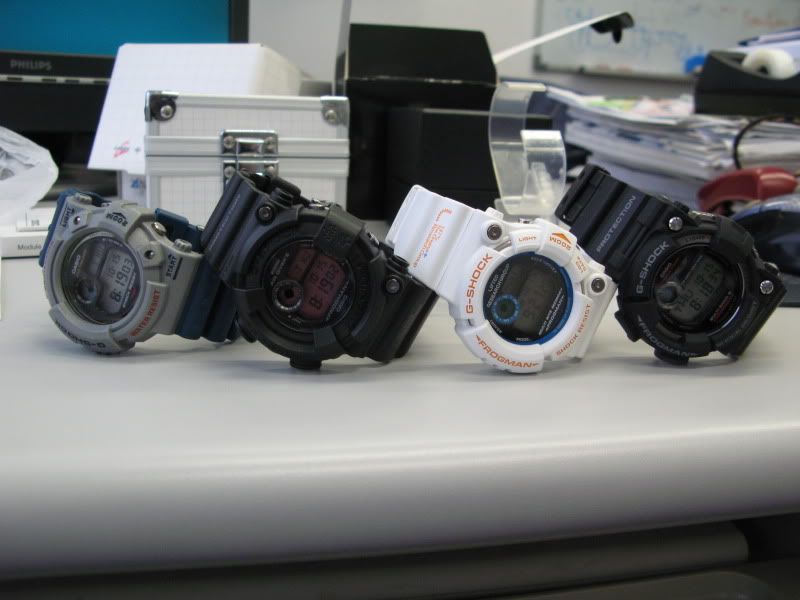 The four major generations starting from left: 6300, 8200, 200, 1000b-)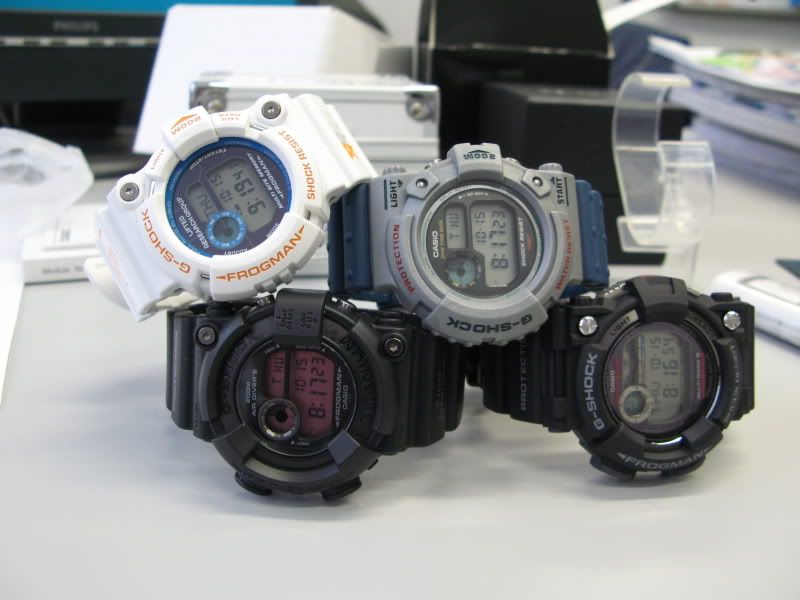 One moreb-)
Not enough watch stand :-d
Of course we also have 9900 and Baby G frog but I regard them as a variation only.
Will find a day to take a full house picture again when the 1000B arrived.
Hope you enjoy them.
Cheers,
Wah