Discussion Starter
•
#1
•
Hi guys!
I just got my first Patek, after long time discussion with friends finally I decide for 5980R which I think is really beautiful.
I really thankful for friends whom helped me to get this baby, it's pretty difficult to get this in these days.
The Patek boutique experience is really unforgettable for me, and I feel I'm blessed I can experience it.
After quite long hunt finally I got a good deal for this baby, then I rush to buy plane ticket to fly to where the boutique is.... arrived in night time, slept at Airport Hotel (which apparently quite good hotel!), then the next day morning I impatiently woke up, took a bath, then rushed went to the boutique.... and here's the boutique....
My heart started to beat faster
Then I entered the boutique (I'm the first customer come, it's still early morning), the door keeper asked my name and whom I want to meet, I said I'm Peter Gunny, then he said "come in, your watch awaiting for you...." Then I saw a small brown carton box with Patek Phillipe written, and also sticker with my name written on side.
I can saw the watch inside thru the small plastic window, sealed (they called it "double sealed"), and sit nicely.... here it is...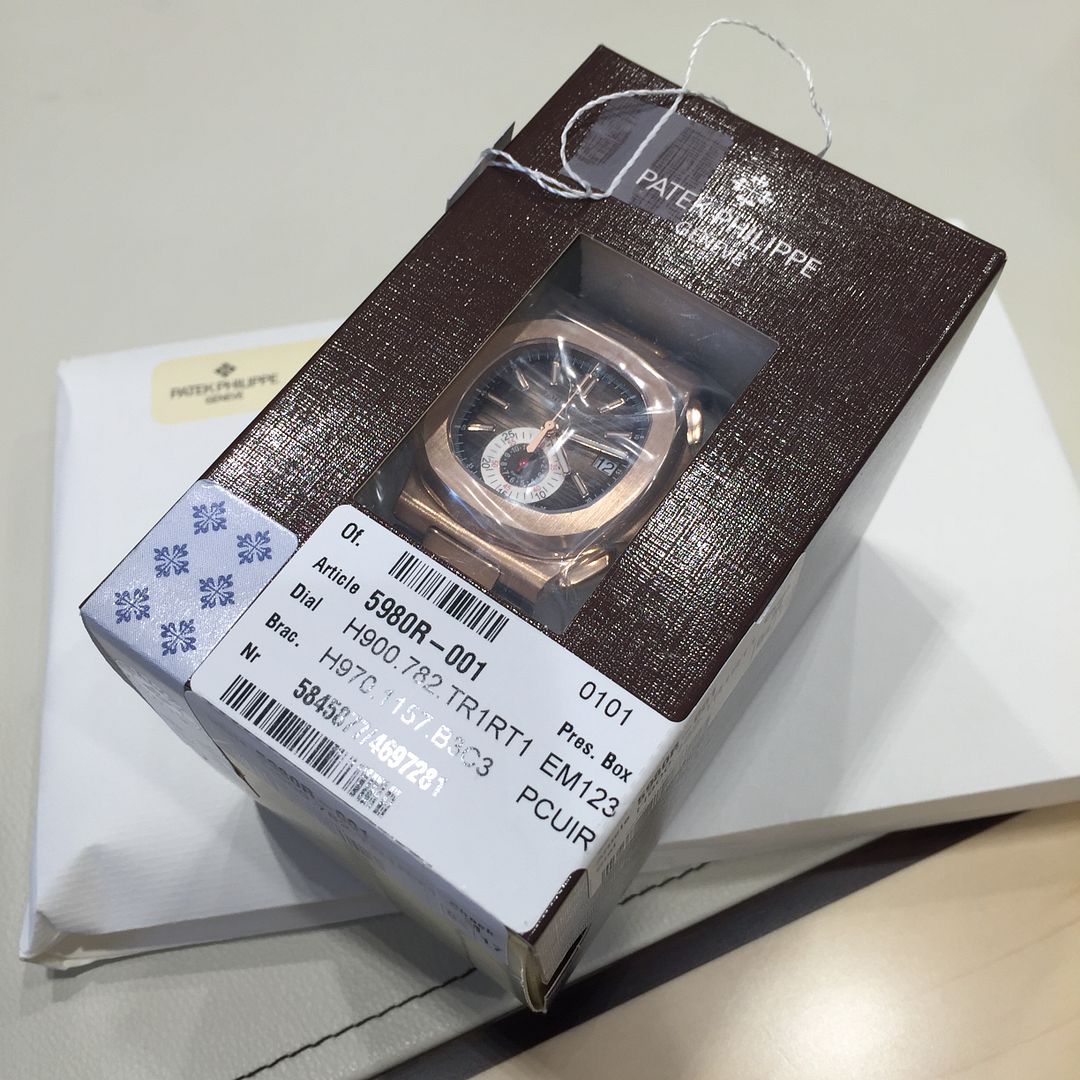 I opened the box and see what is "double sealed" closer....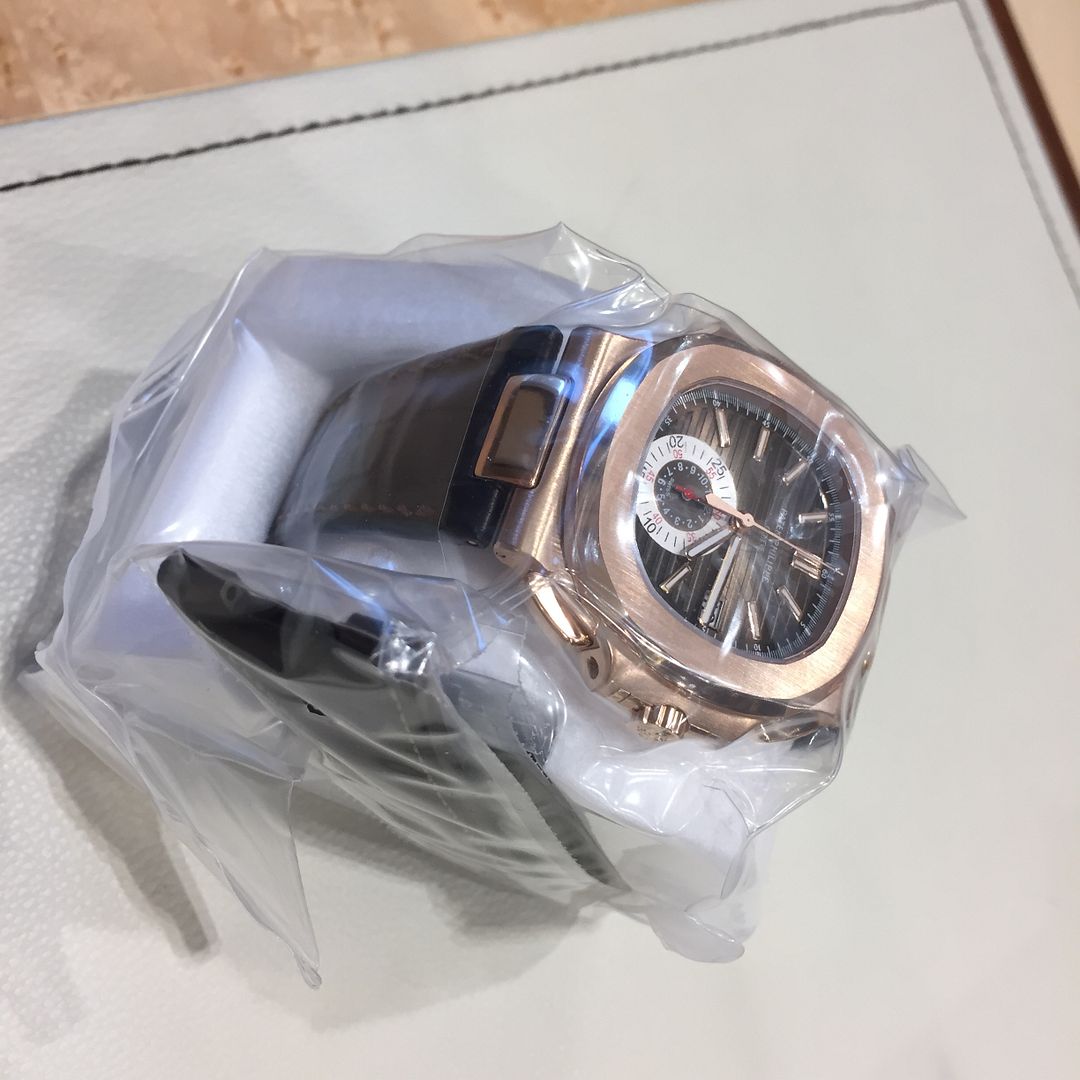 ....its like a vacuum pack!
Then the boutique staff asked me, "do you want to cut the seal by yourself or you let me helped you to cut it"? since it's my first Patek experience then I told him to cut the seal for me.
After he took out the watch he gave the baby to his new daddy
Holaaaa! good morning daddy!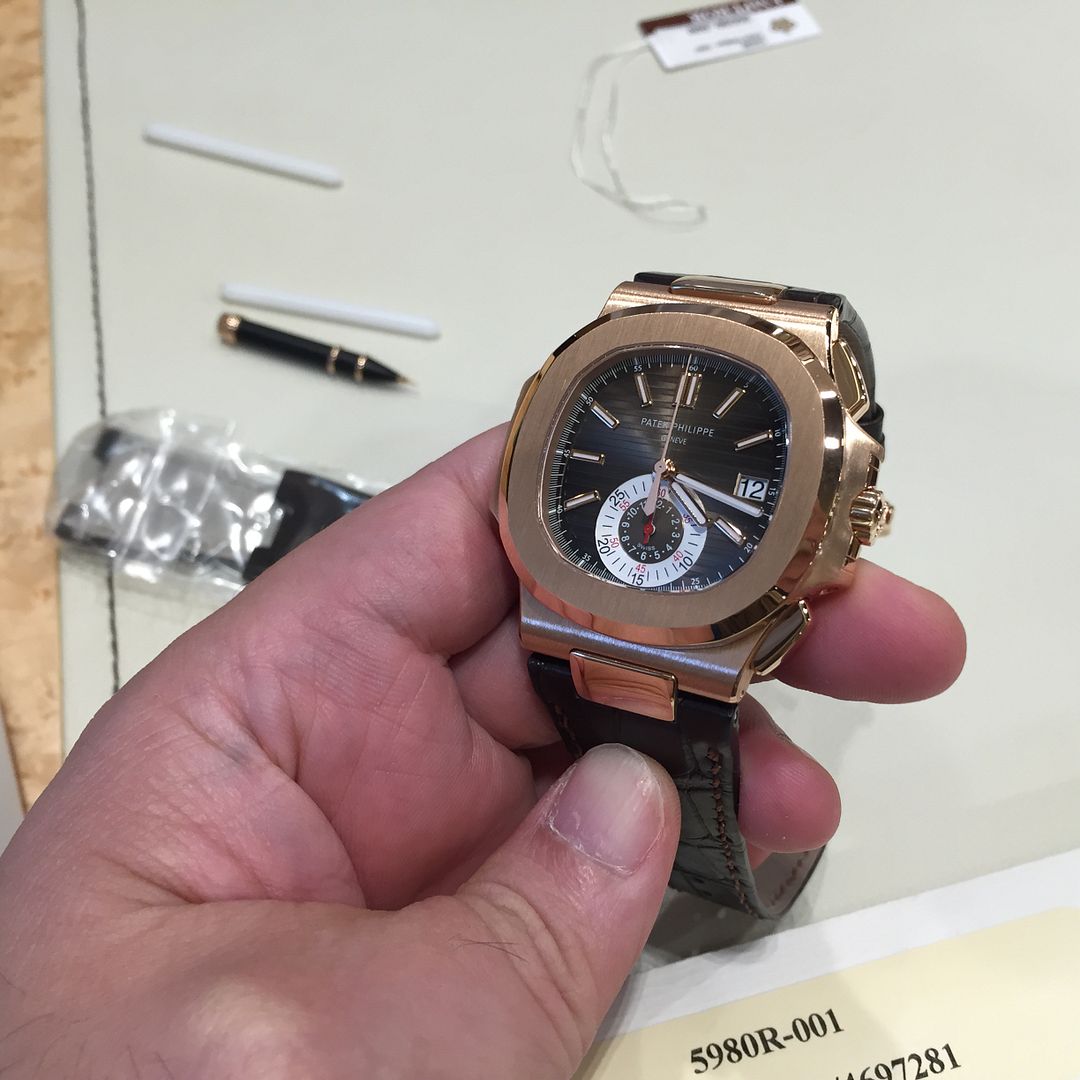 I'm sooo happy!
THen the boutique staff asked me to write my name on the certificate.....
Sooo happy! this is boutique experience of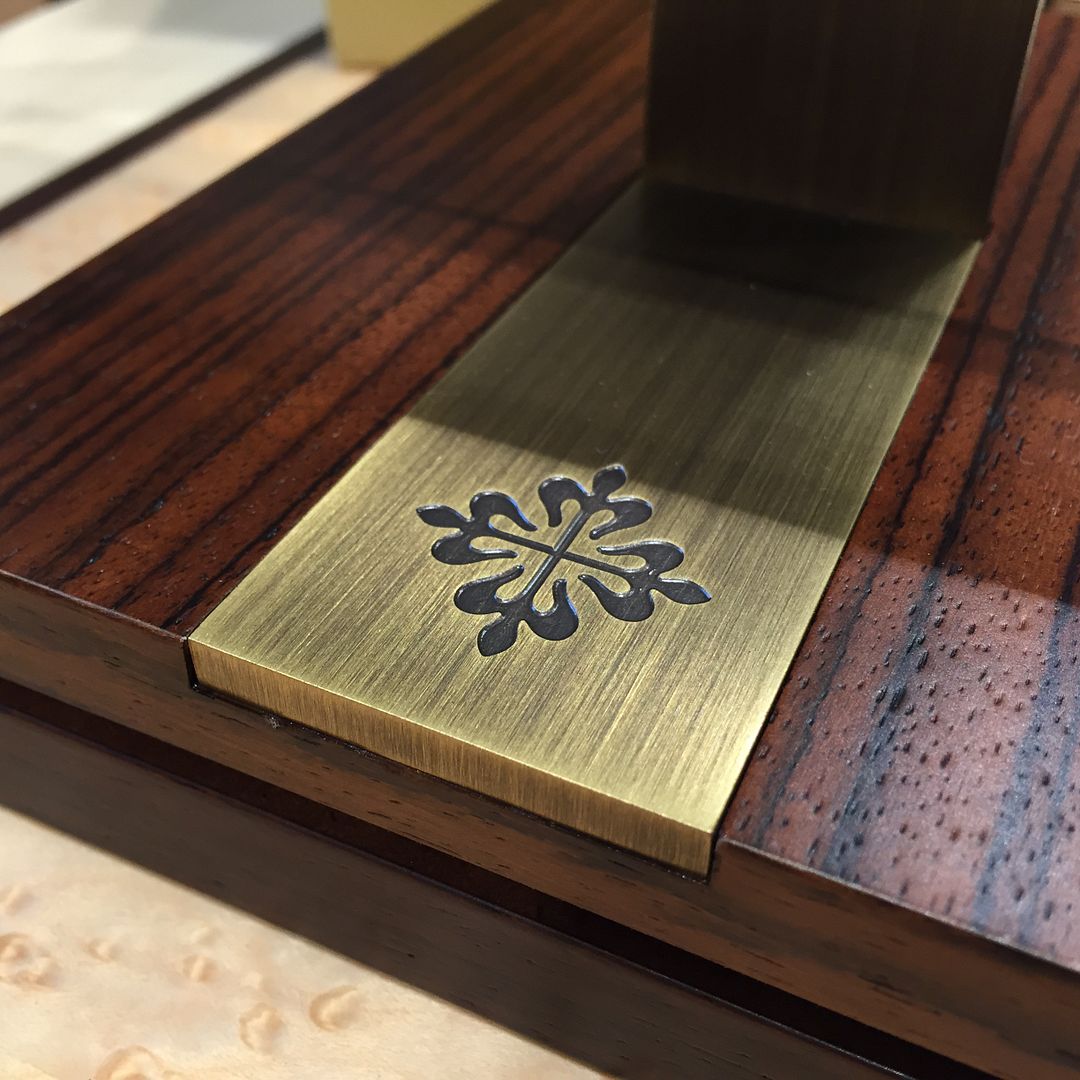 I wear it with super joy
have a good food with it... 2 whole lobster, halves (means 4 tails), in thai curry sauce... yummy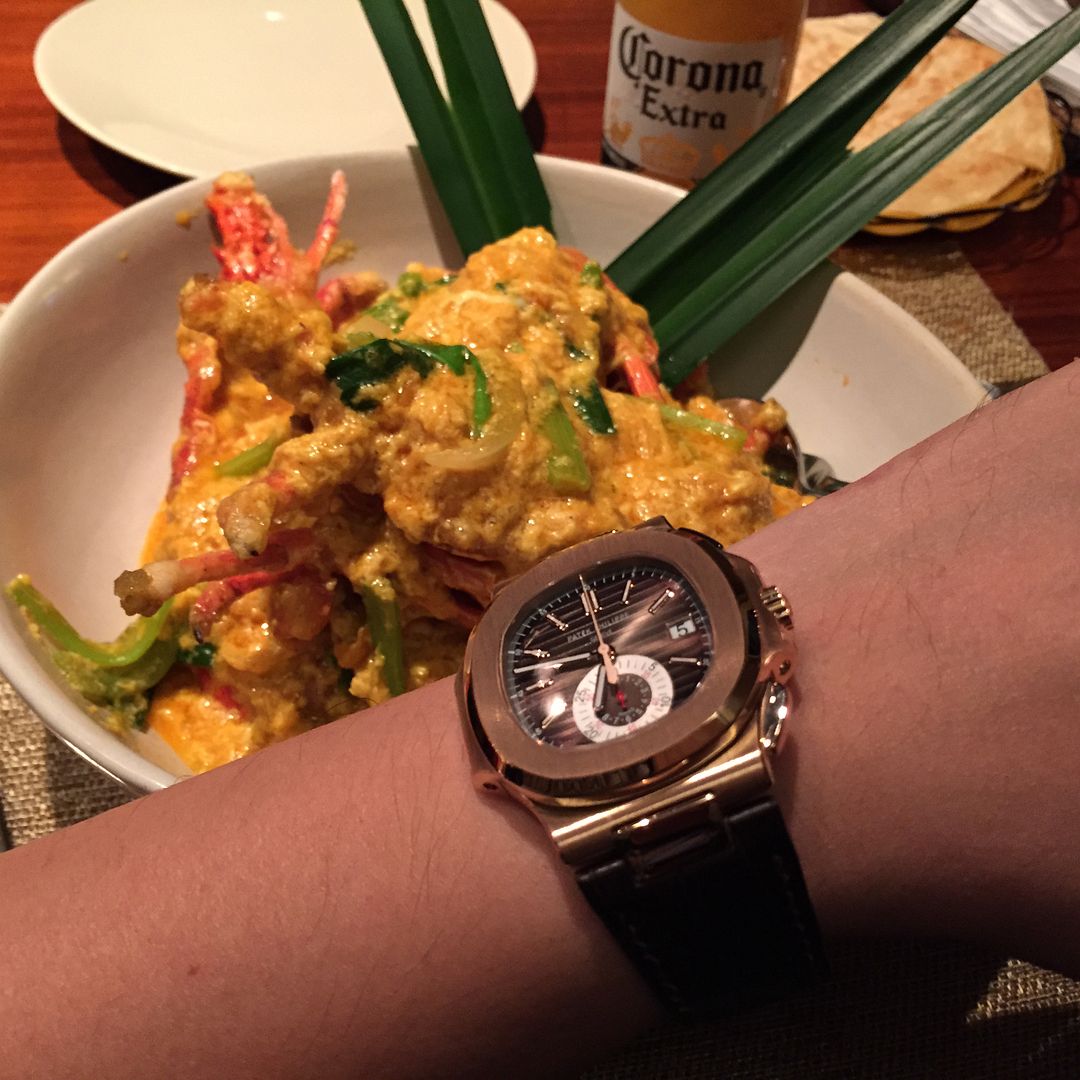 try to shoot a cannon in Victoria Harbour towards HK island.... just jokin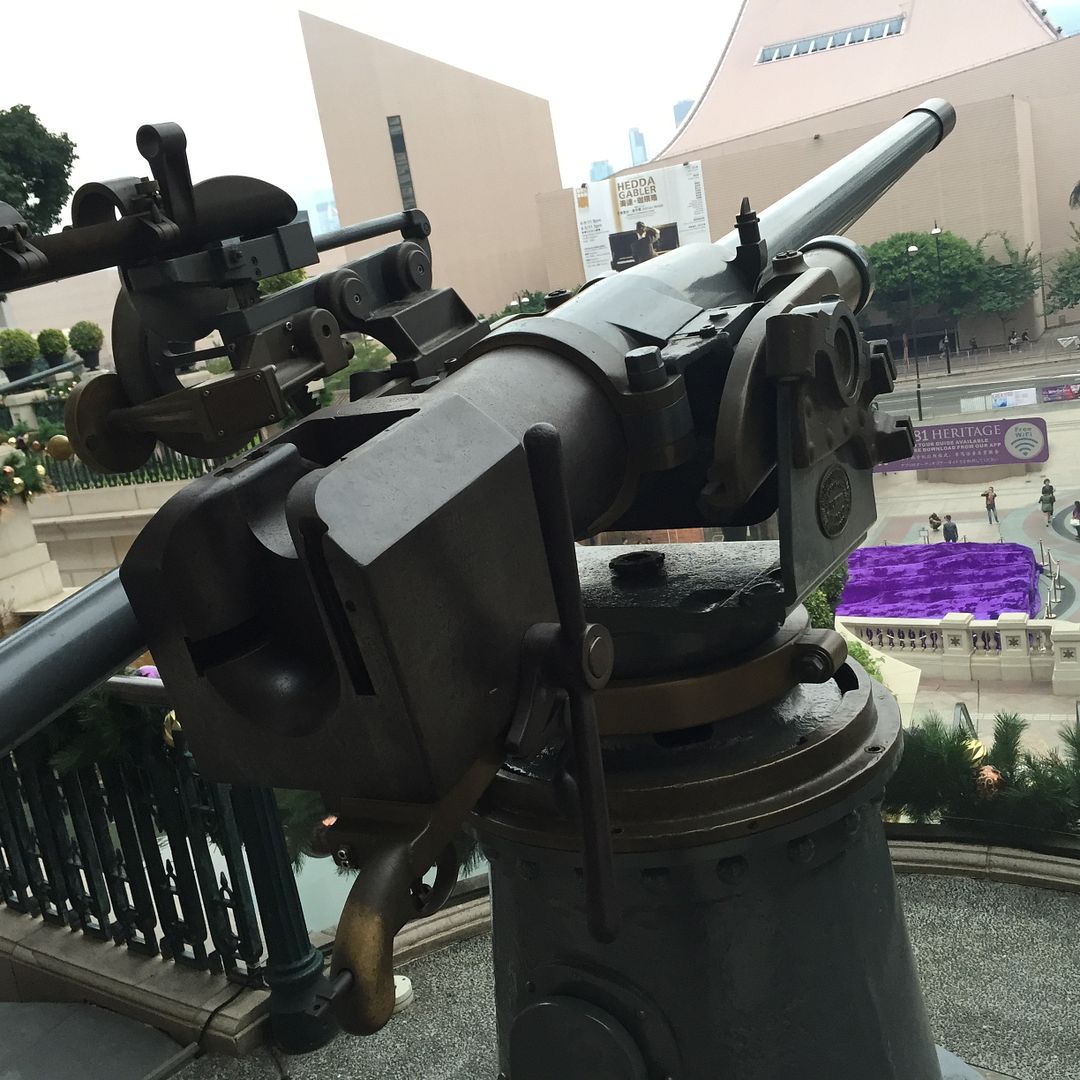 sitting in garden... look at my ugly belly...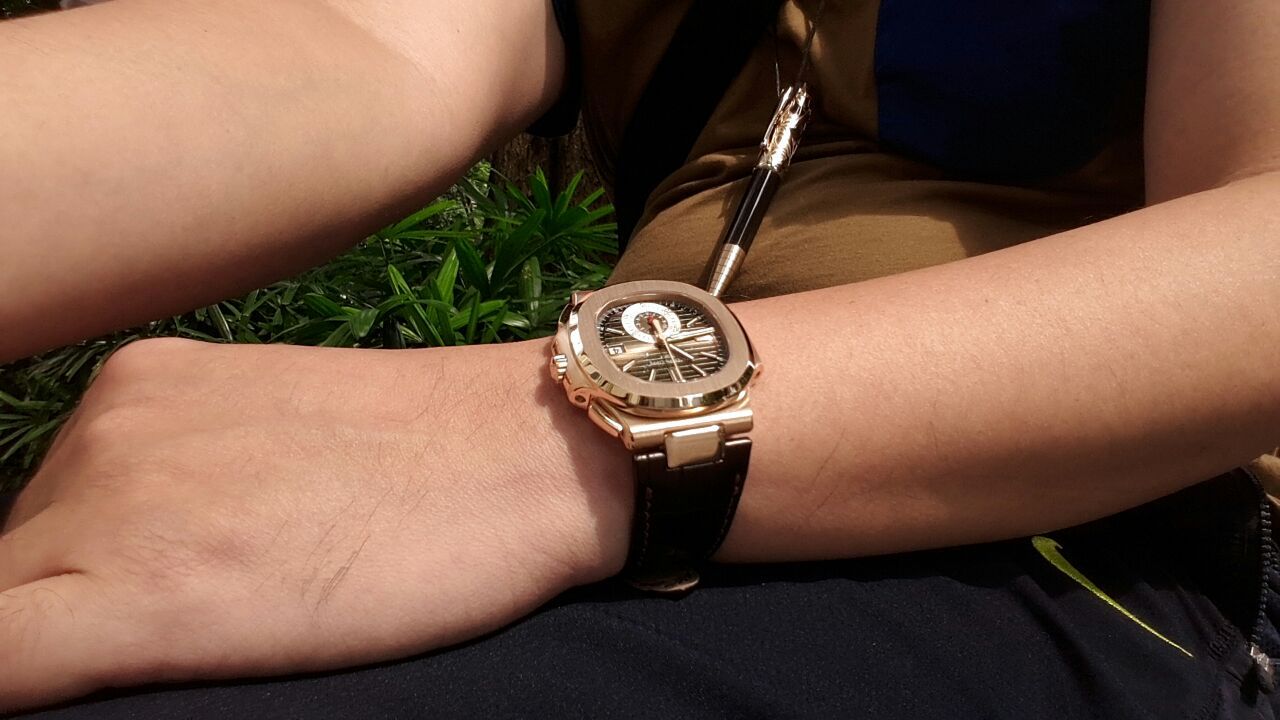 night at hotel room, with cigar n beer...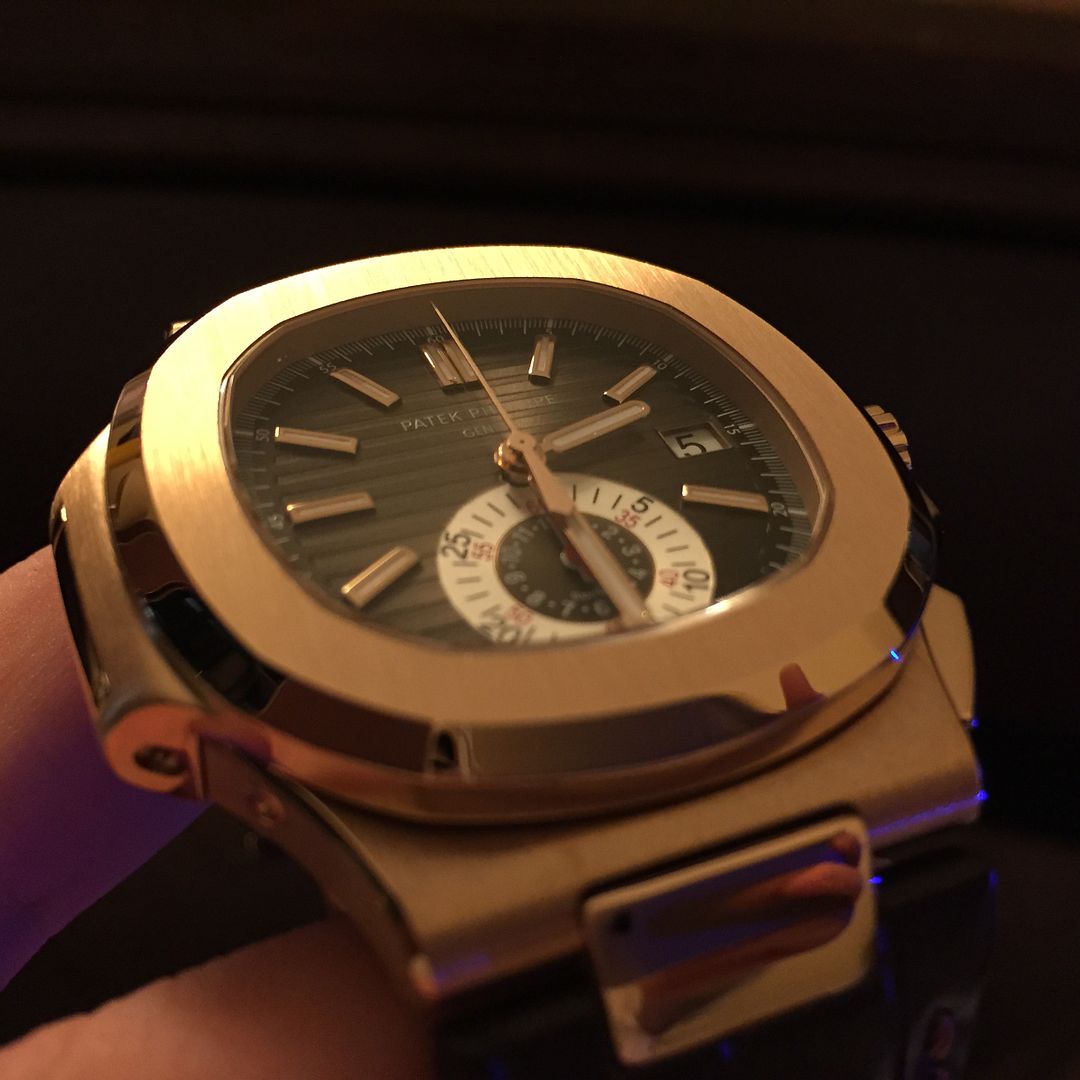 Then the day after bring all back home, and took photo of the whole set...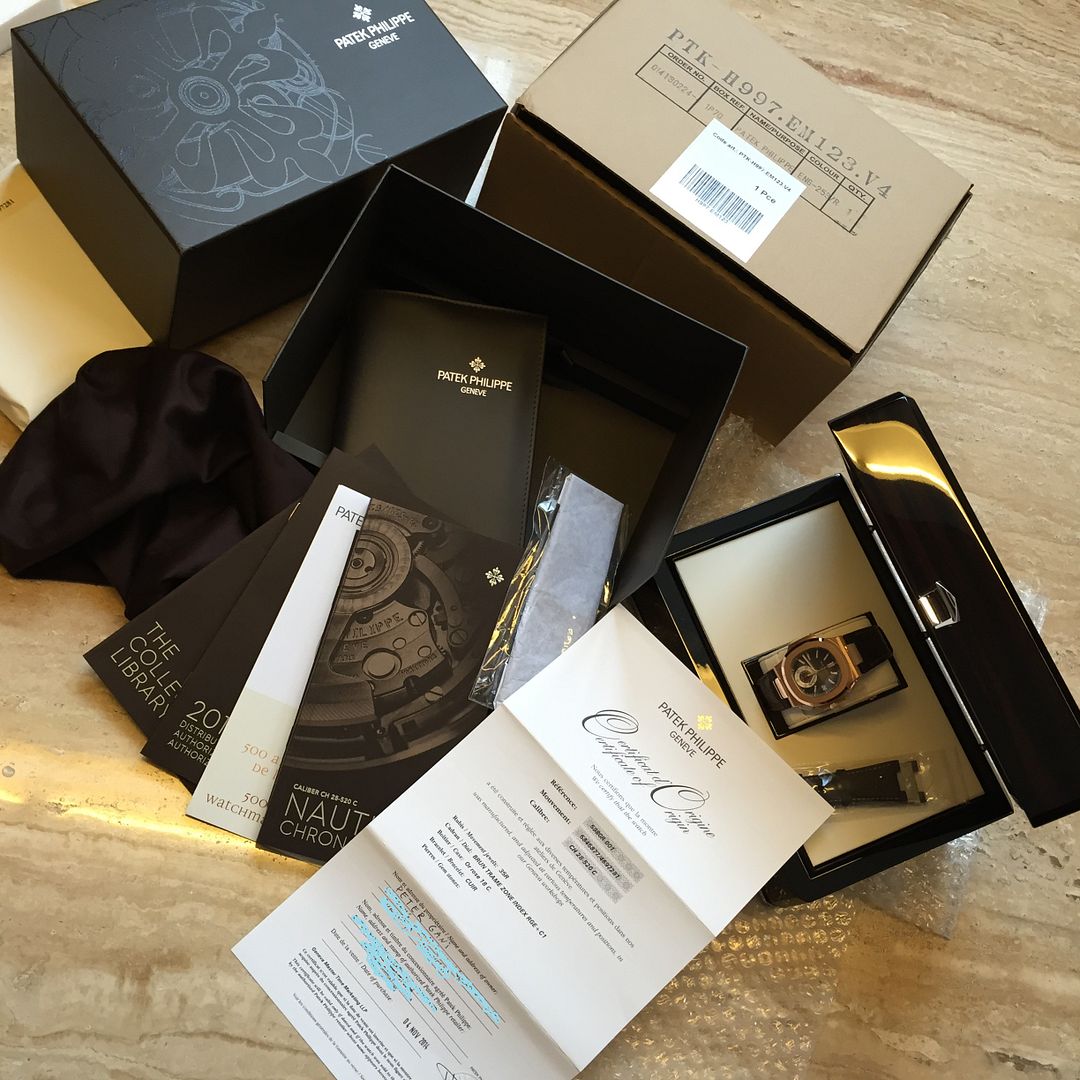 ...driving with it in the morning...
took photo at night...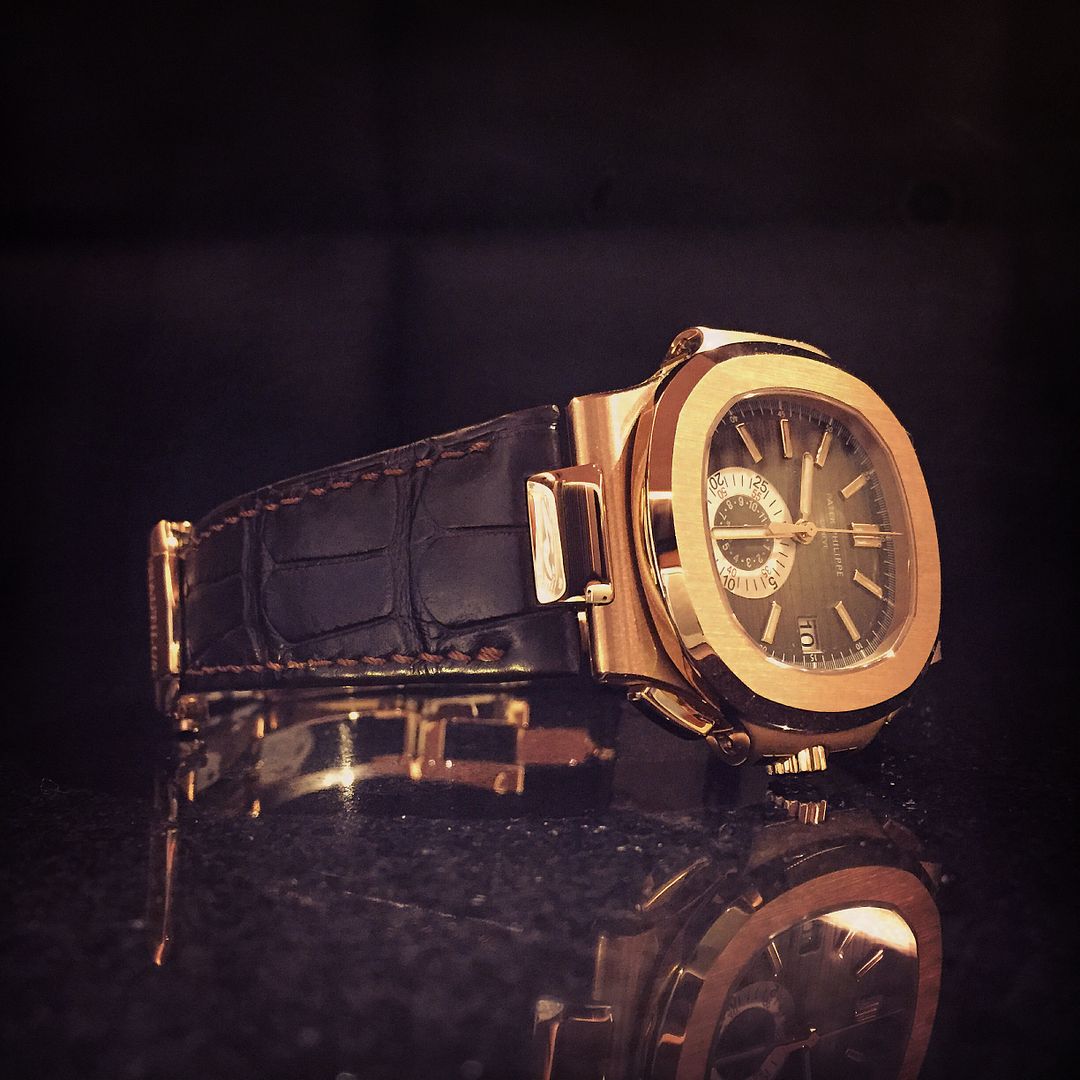 Just happy, so happy. The end
Enjoy guys! :-!