Discussion Starter
·
#1
·
Hi Folks,
Firstly, I AM SORRY FOR THE LOUSY PICTURES! I don't get home before the sun sets so I can't get good lighting. BUT I WILL POST BETTER ONES
THIS WEEKEND I PROMISE!!
Here's the shipped box! I guess the lousy lighting made it diffused and as a result has that kind of "magical" feel to the whole opening step haha!!
There it is!!! The precious egg!!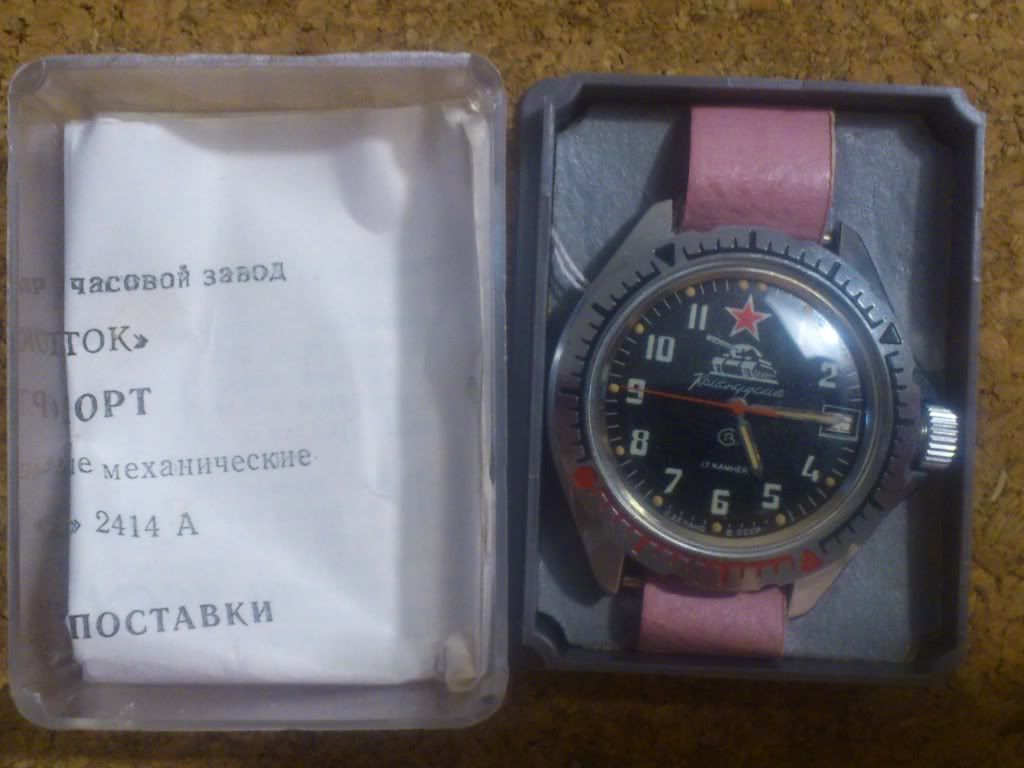 Ahh, there she is... now my mind is boggled with the below... HELP!!!
Ok here goes. I got my first Soviet Era watch from Fred in Hong Kong.
I must say this first exchange went very well and I'm very satisfied! :-!
As this is my first watch of such... heritage and it is a NOS, what should I do now? Is it ok to use right away? Or because it has been sitting there for 20+ years, has the oil congealed and stuff? If so, should I get it cleaned/serviced before using? Or....? (so on and so forth)
OMGI'MSOEXCITED!!!!! :-d