Wassup good people in the house!!!
Just wanna share with you my collection of frogmen....
I only have DW82xx and GW200 in my small collection...
Sorry for the crappy pics!
DW-8200 Collection: I've 5 of them, of which 3 are self-assembled Franken-shocks :-d!!
Group picture........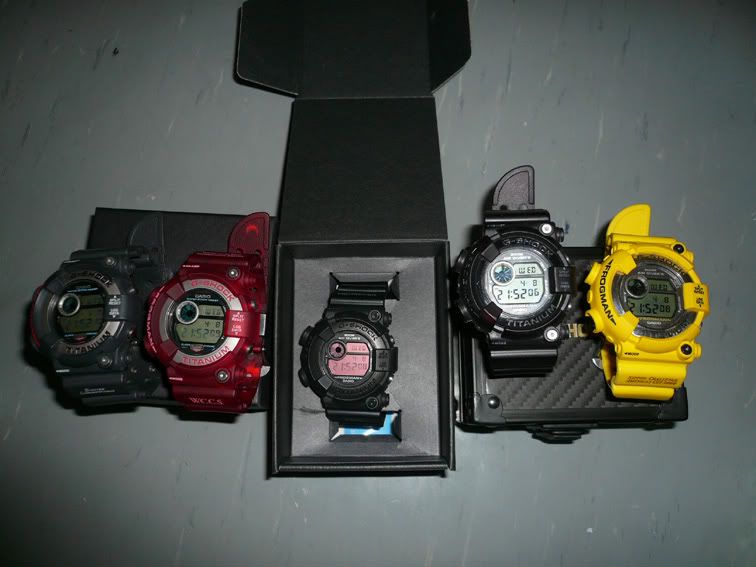 On the left is a normal DW-8200-1JF model with the letterings painted black, while on the right is the same module but with a scarlet red (dyed) WCCS band and bezel....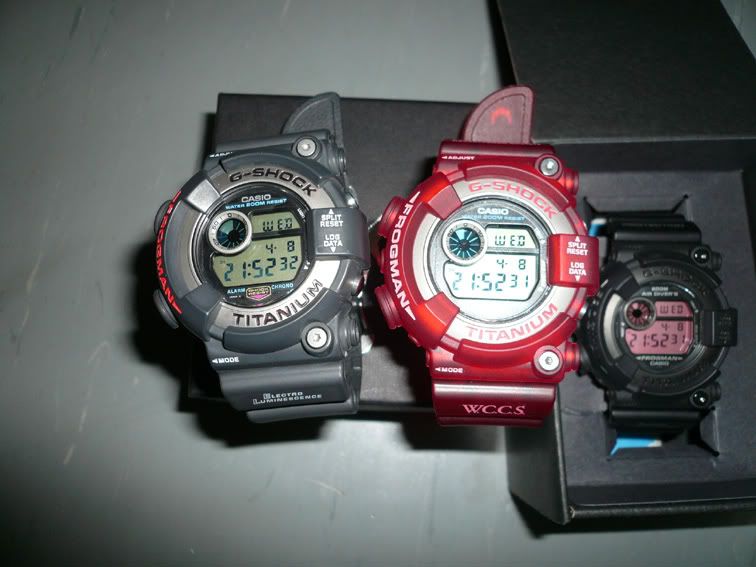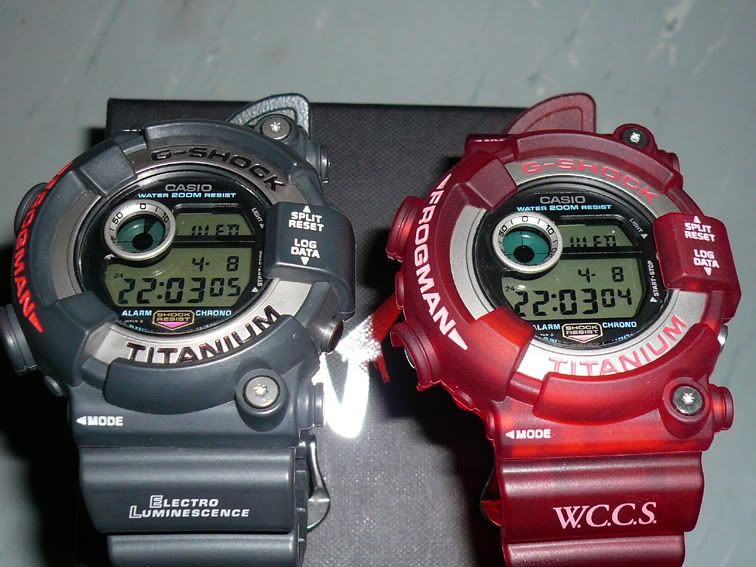 Pictured below: Left is a DW-8200BM-1T (Men in Black 2) with Men in Smoke band and bezel which I dyed purple (can't really see :-(), while on the right is a DW-8200MS-8T (MIS) module with a DW-8200AC-9T America's Cup yellow band and bezel set....
Below: The Real Black DW-8200BK-1JF Frogman, with and without flash...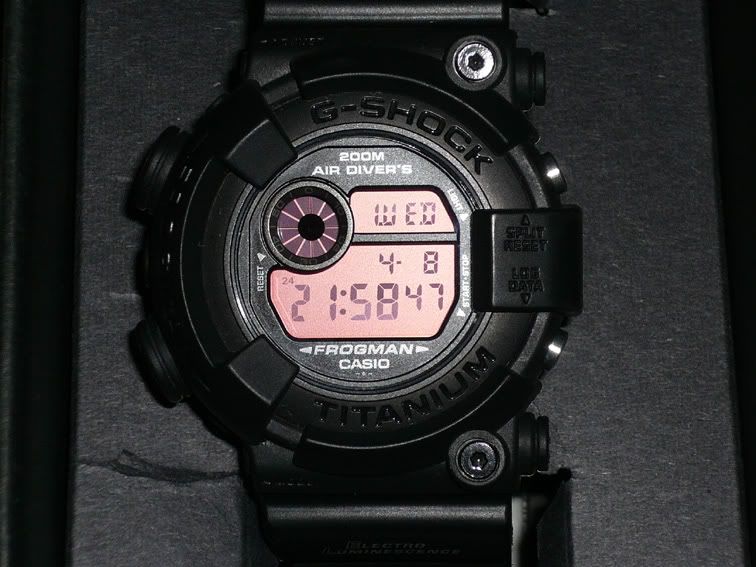 GW-200 collection: I only have 4, and 3 of them are from the 25th anniversary collection....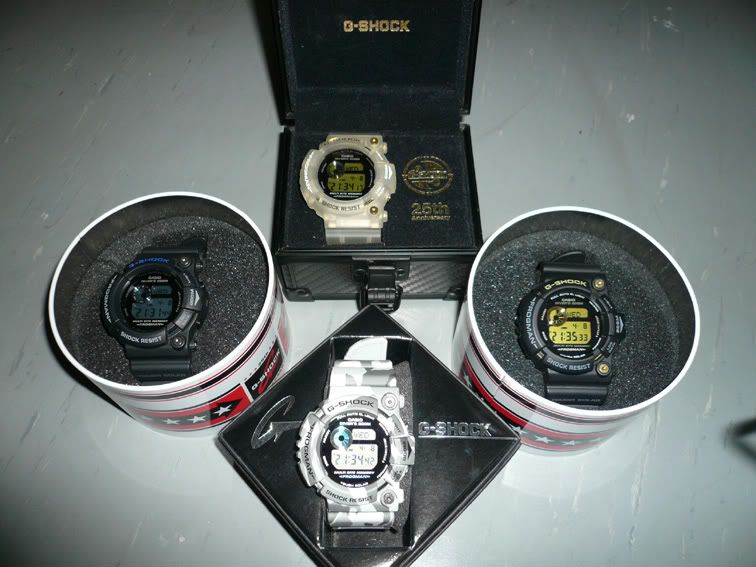 Master Blue on the left, Brazilian on the right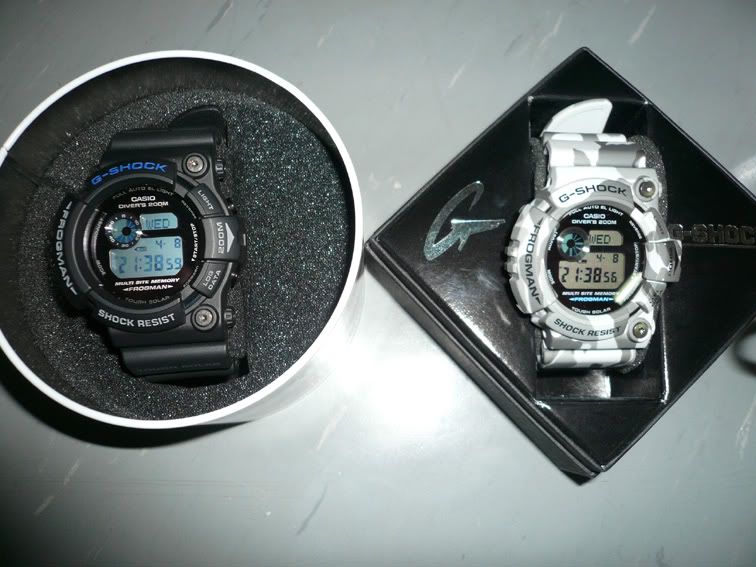 Glorious Gold on top, Dawn Black below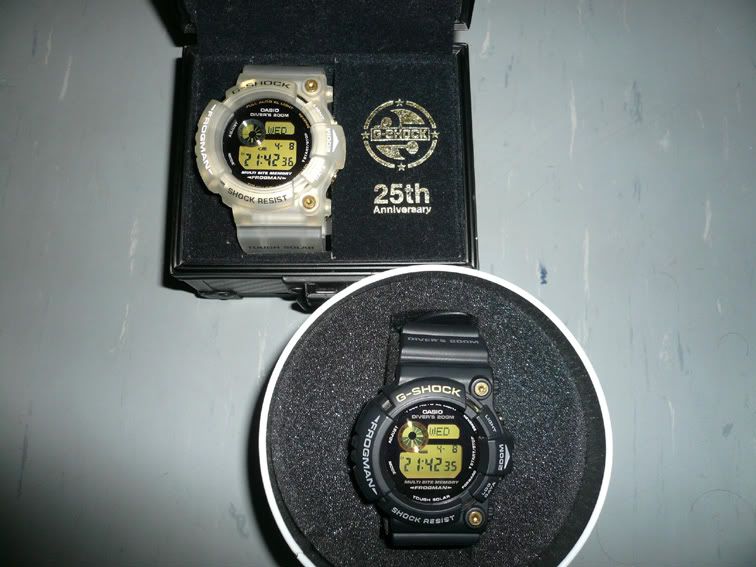 I am thinking of adding the DW-6300 series and the DW-9900 series as well, but my wallet told me to hold for the moment ;-)
I have other Masters of G in my collection too, but I'll save that for another thread....