This arrived today, just in time for Xmas day. With a big thanks to my good friend Chris (howards4th) in Atlanta, without whose help it would have never left the US.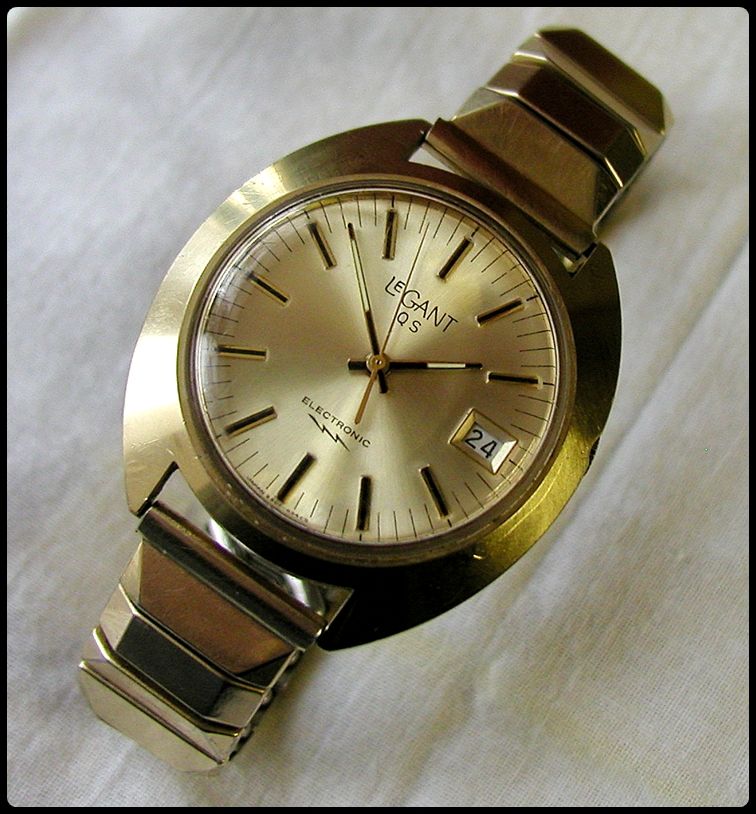 LeGant was a brand of the Montgomery Ward department store and mail order company. Made in 1973 it runs a Seiko 3302A movement which is only accessible through the crystal and has the crown between 2 & 3. It came with what, judging by the fine gold colour match, could well be the original bracelet, a gold filled Flex-Let.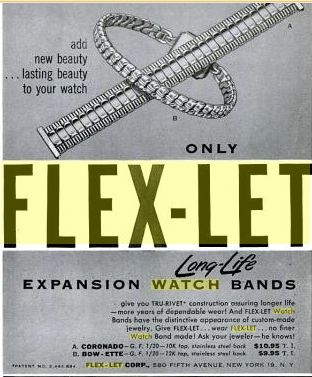 1951 advert
There's an identical NOS bracelet, on fleabay the moment with a Buy it Now price of $125, which makes me EXTREMELY happy with the price we got the watch for!