Discussion Starter
•
#1
•
Well I finally picked up my Orion Datum!
The staff at Wempe were all really friendly and helpful and it was a great experience.
I was genuinely worried that when I saw the watch in real life it wouldn't be as good looking in all the amazing pictures on Worn & Wound and from owners here on WUS.
As soon as she opened the box and passed it to me that worry was quickly crushed!
Its amazing what a difference looking at pictures and viewing in real life can make.
The watch is beautiful, the dial really shimmers and comes to life in the light.
The whole watch in general, gold batons, blue hands and silver dial react incredibly in the light.
Even my Fiancee was impressed, she even like it more than the GO Sixties I asked to see!;-)
Anyway you can see I am thrilled, I even got it out to have a better look in the restaurant;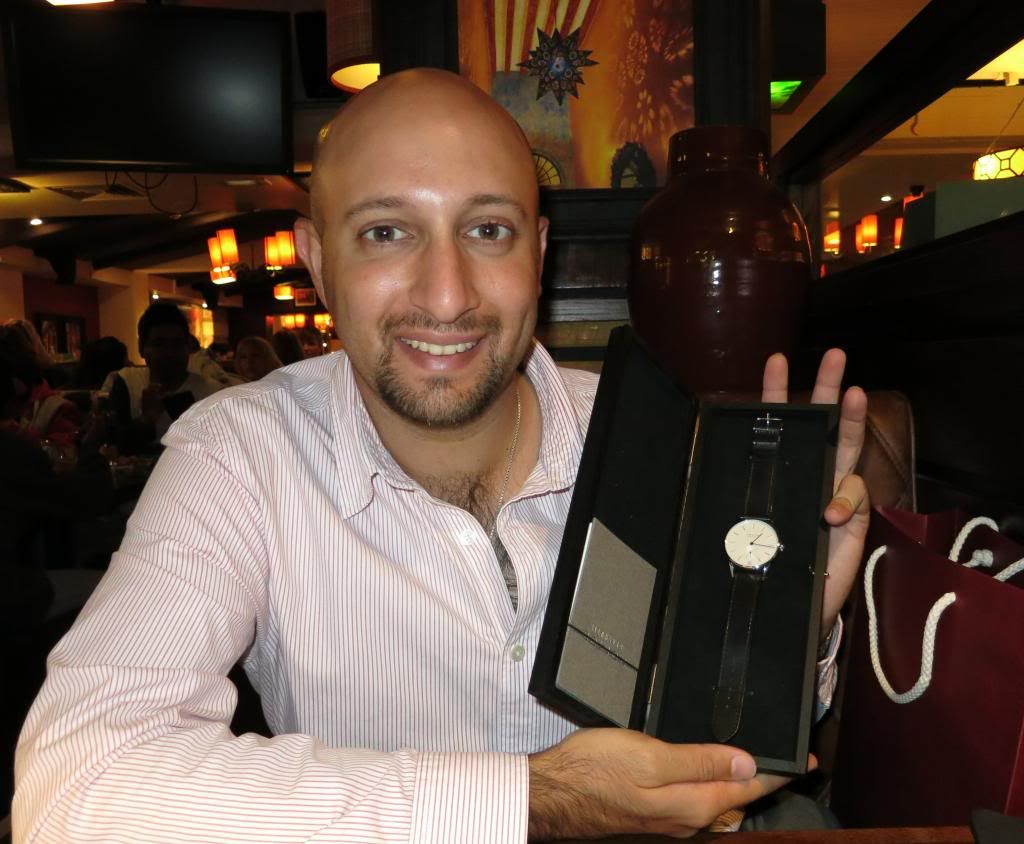 Anyway by the time we got back to the hotel to have a closer look, I noticed a piece of lint on the dial.
This is quite annoying as it's such a clean watch so it becomes fairly noticeable.
You can see it in this picture between 7 and 8;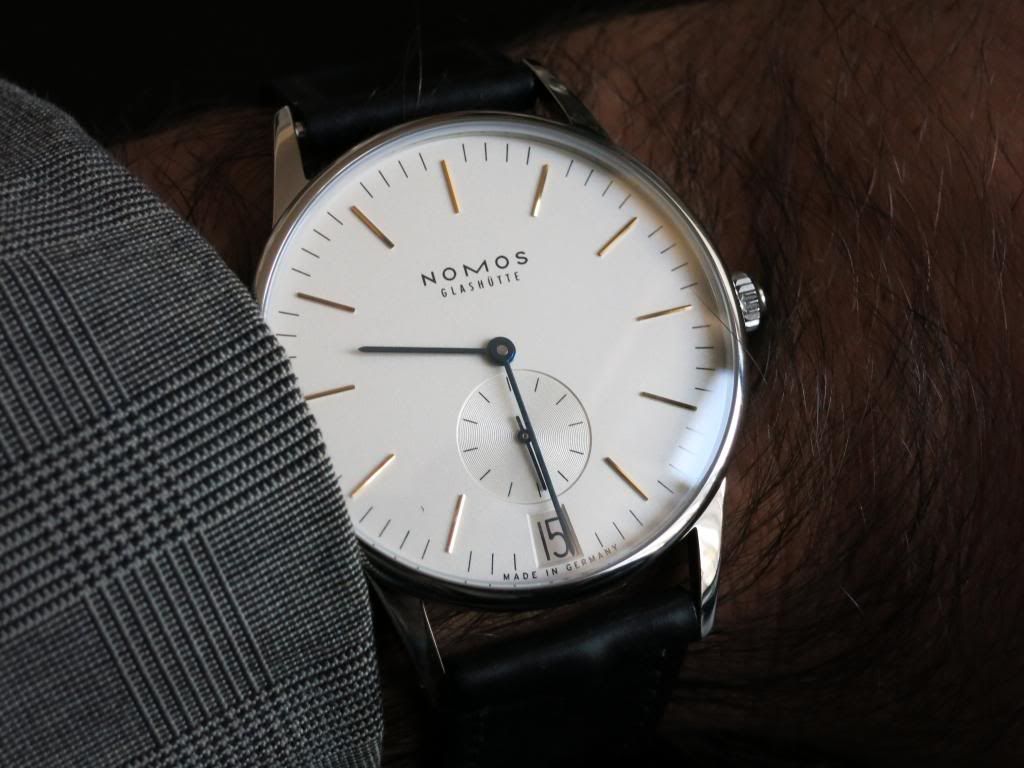 My question to you is;
Would you return it to get a lint free dial?
Bear in mind that I leave next week so I would not have the Orion for a further 3 months.
Would you leave it and wait until it's first service to remove the lint?
Would you give it to the watchmaker at Wempe to remove the lint?
These are all things that I have read that people do on here.
Let me know your thoughts.
Admittedly I am a little upset as I really don't want to part with it!
It's just too pretty to hand over to someone else!
My Fiancee thinks I should return it for another lint free one.
Sorry I'll write a proper review type thread when I have time but I'm in the middle of wedding planning right now!
Thanks guys!