Discussion Starter
·
#1
·
I'm not typically a band-wagoner, but after a few months I have to say that my OD has been awesome!
First off my communication with Carlos was great. Instaed of offering me a simple response to my question about the case size, He offered documentation as well: Kudo's :-!
Now to the watch. The OD is smaller than most of my collection, having a 7.5" wrist, I tend to lean torwards 44mm and above cases. But with the right strap combo the case size of this watch becomes a non-issue. In fact the case size has proven to be much less burdensome and comfortable in the hot and humid summers of Florida. Along with the off-set crowns that doesn't dig into the back of my hand and a +4 second a day movement, the OD has quickly become a daily wearing favorite. :-!:-!
On another note; I am a bit of a strap junkie. I tend to drive my wife crazy with changing straps more than she changes shoes! And my OD is no different. The original strap was a little thin for my taste and made the watch seem small against my large hands. So off it came and the adventures began ;-)
Below are a few of my favorite combo's, let me know what you think...
Straight out of the box...
And straight to a Zulu strap...
A Bund strap...
Some custom leather from Orb Valley Straps...
And my current favorite; A contemporary look with a Boschett Cave Dweller strap...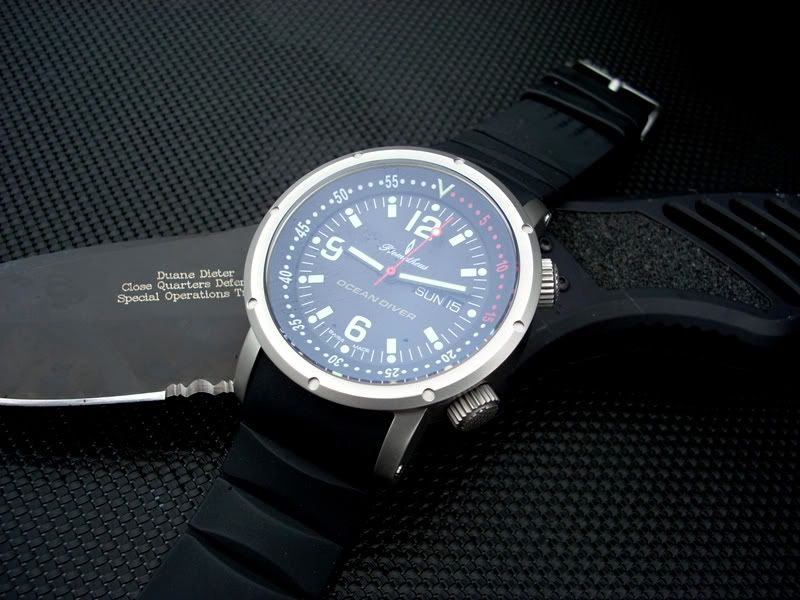 Thanks for looking