Discussion Starter
·
#1
·
Ongoing saga of what to get the young fella for his 21st. Everyone like pictures so here's the story in pictures.
It started off witha toss up between 2 watches I owned and felt he would like
Omega Seamaster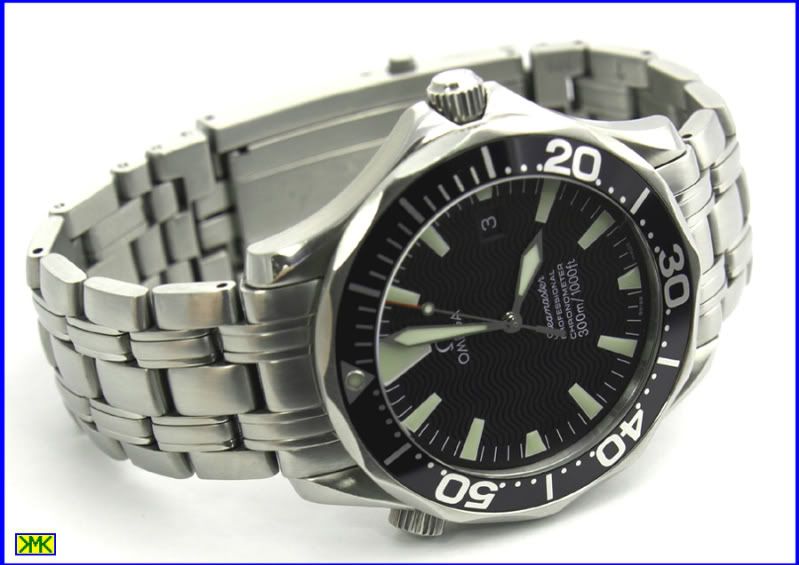 Breitling Superocean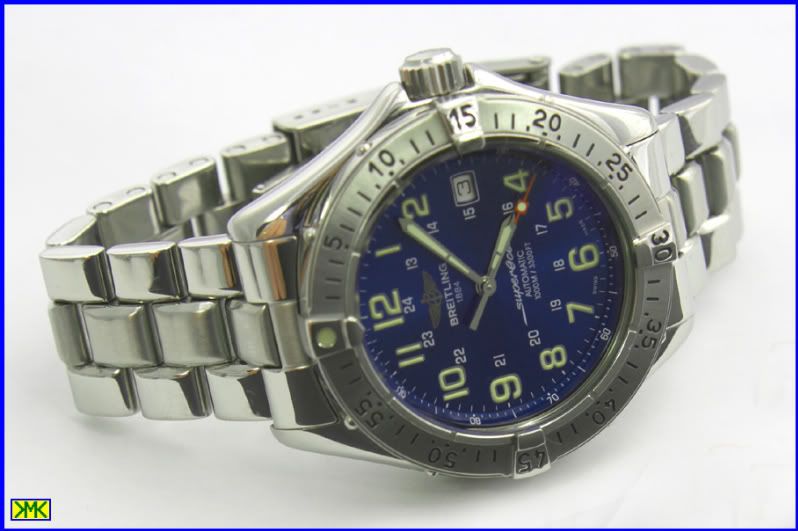 The vast majority went for the Seamaster so that was it as far as I was concerned. However, I made the mistake of looking at a thread about the Non date Submariner and that was it, back to square one. I was then lucky enough to get a great deal on a gently used 14060 and so the Omega and Breitling will be looking for new homes to pay for it.
Rolex Submariner - Non date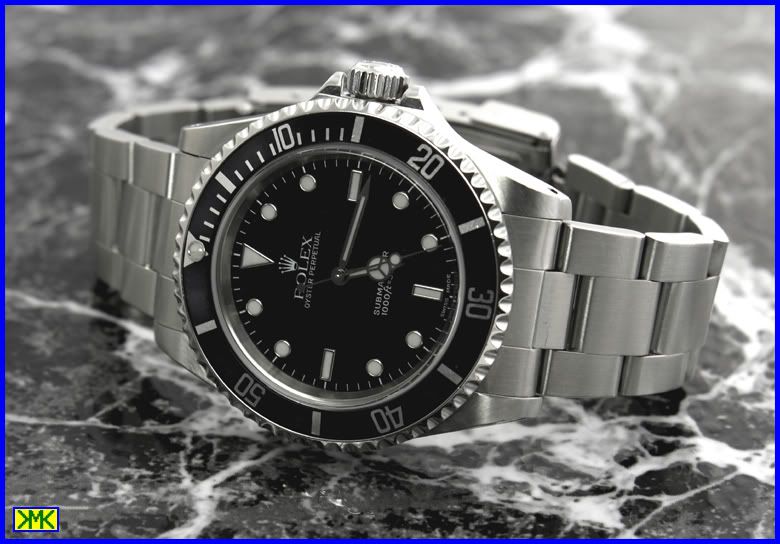 This Rolex thing really has become addictive. Including the Submariner, I have the GMT and Sea-Dweller. The GMT being "The One". If I could only have one watch, that would be it. The Sea-Dweller is a close second though. Both absolute classic designs.
The Mrs has two Air-Kings. the gold dial which was mine a long time ago and the Red dial one which admittedly is a redial. She just loves Red watches and was always on at me about one, so I bought a Silver dial Air-King and a Red redial. Quite complicated to swop actually because the movement retaining screws turn counter intuitively and I needed to do a long search on Google to find out what the hell I was doing wrong. But in the end it worked and the Mrs wear the red Air-King during the week and the Gold one on a Sunday. Marital bliss ensued.........
The Rolex 5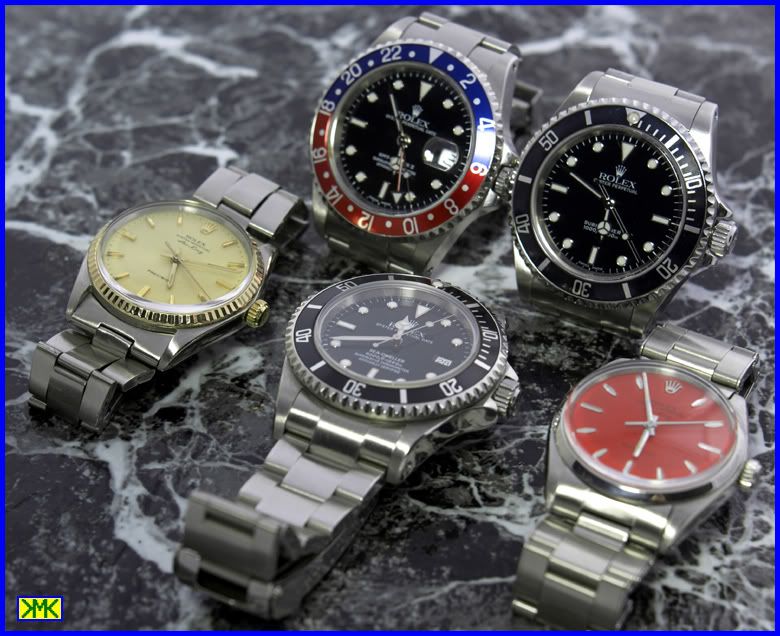 I'm sure the young fella will be happy with his birthday present.
Pete