Discussion Starter
·
#1
·
For a long time there has been a gaping hole in my collection. Finally I have filled it.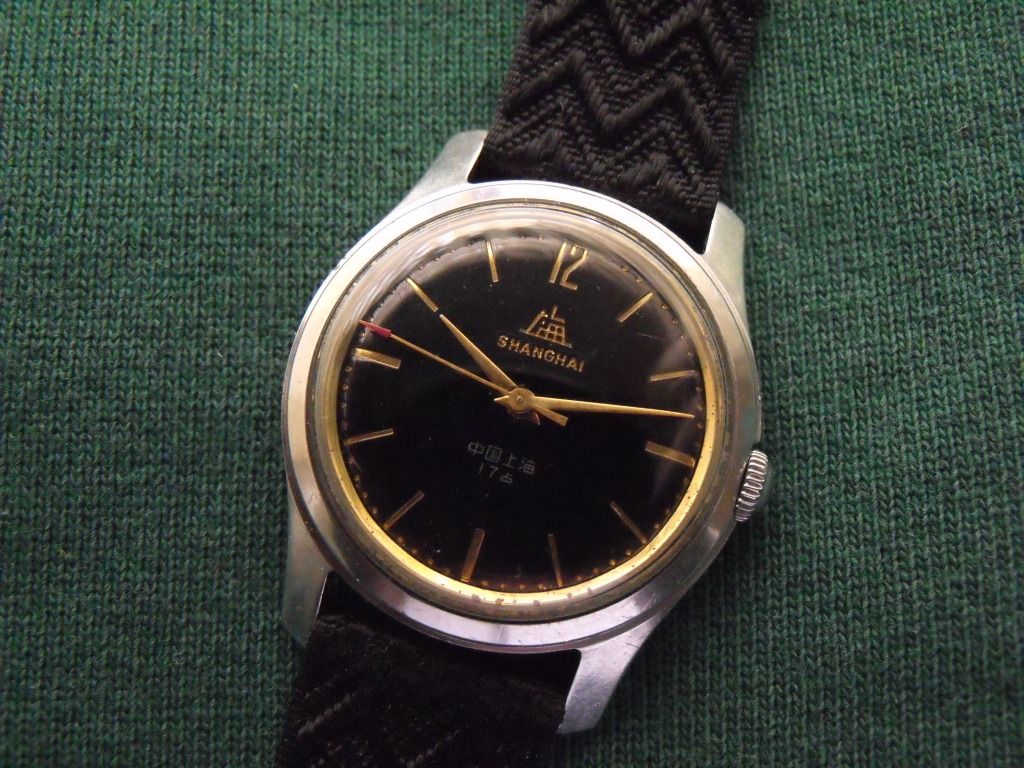 The Shanghai A-581 is probably the most popular model among Chinese watch collectors, and it's entirely possible that I had the world's largest VCM collection without one.;-) Among the many available for sale, it can be difficult to find and identify an original example. I suspect that almost all of them have replacement parts, not only because of the model's popularity with collectors but also because they were made a long time ago and in most cases were worn daily for many years.
Fortunately Mr. Joel Chan has
a detailed guide to buying them
at Micmicmor. After studying it carefully and repeatedly, I thought I was ready to search. I finally decided on this black dial model as it appeared to have correct matching parts, but I missed one detail.
The stainless steel case looks correct. The dial appears to be original, including the curved 7 in 17 and the use of the flatter 占. The style of hands is commonly seen on A-581s. The caseback is correct for a stainless steel model dating to 1961-62.
The crown is correctly shaped and is signed with the Shanghai logo.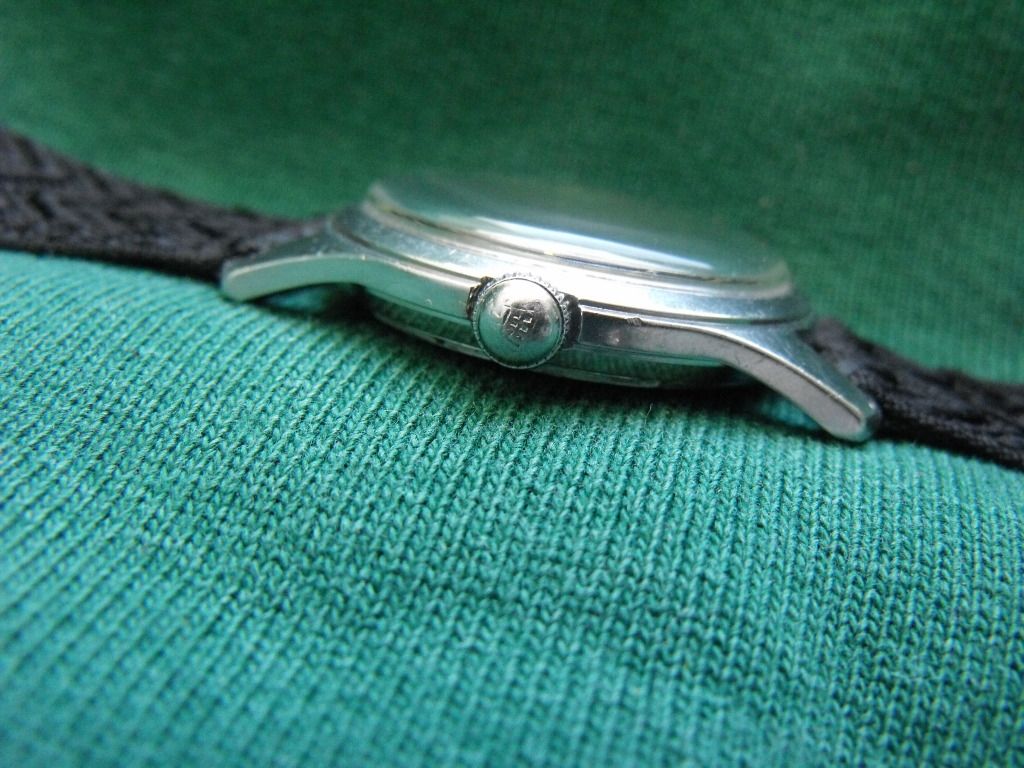 The non-shockproof A-581 movement, complete with balance screws, and the appropriate spacer look right.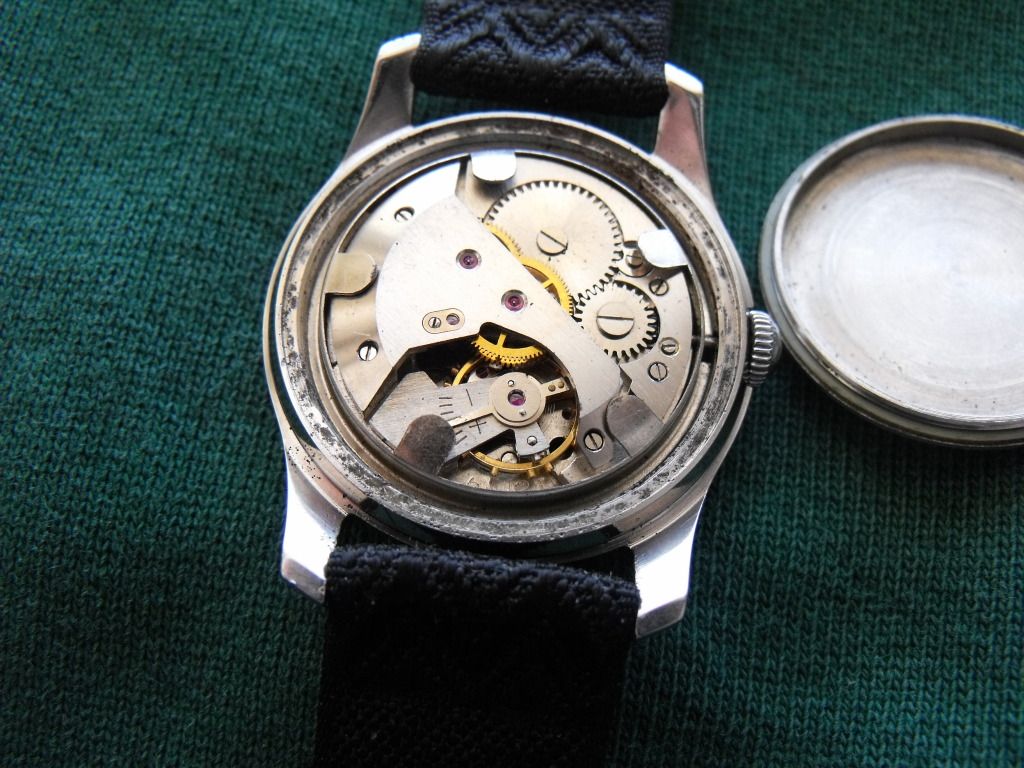 The date code is 6312A, the first batch of December 1963, making it at least a year younger than the caseback. Although Mr. Chan said his dates are only a theory, I trust his experience and expertise. The date code in the seller's photo is difficult to see, and I don't remember whether I could tell what it was.
Notwithstanding this inconsistency in dates, I'm extremely pleased with the watch. A black dial Shanghai A-581 is a great find for a collector. It winds exceptionally smoothly and keeps time very well.
I would like to thank Mr. Chan for the valuable guide he posted at Micmicmor and also AlbertaTime for his wisdom and assistance. Ron, my friend, your decision to put your gorgeous black dial A-581 on a (later) Shanghai nylon strap inspired me to do the same with mine.