·
Mod. Russian, China Mech.
Discussion Starter
•
#1
•
Yes you read that correctly. I did say "my" and I did say "Zvezda". And yes I am male, and I only buy watches to wear not just to collect.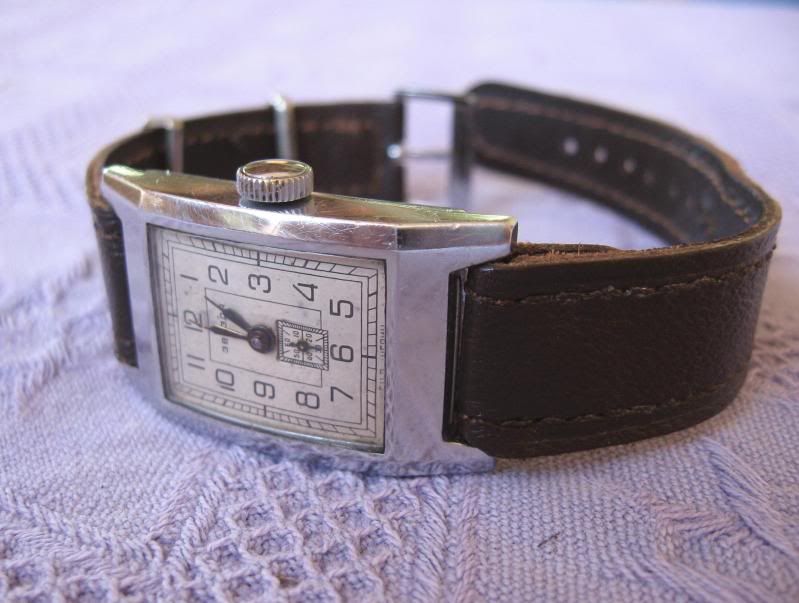 But... you say. But... isn't Zvezda for
girls
?
Well today I want to challenge the notion that all Zvezda watches were made only for women.
My arguments are as follows:
1. The Lip T18 from which the Zvezda was copied was made for men.
2. The Zvezda is really not that small.
3. The solid-lug tank variant is significantly beefier than the other Zvezda models (tonneau, wire-lugs etc)
Argument 1 is an undisputed historical fact.
Argument 3 can be judged by searching 'Zvesda' in
Mark Gordon's collection
and making some comparisons.
Which leaves argument 2 which I admit is somewhat subjective. But please bear with me on this...
Part of the problem for those who have never seen a Zvezda is that its ancestor was called 'T18' and we know that the '18' means 18mm, so it is natural to compare the Zvezda with something like the Zarja 1800. Indeed Mark Gordon even uses the designation '1802' in his collection.
However this is actually a retrospective application of the standard classification system adopted after the Zvezda's demise (unless somebody can show me proof otherwise). The correct designation is 'K-18' (ref. papers shown with Mark Gordon #1491). Lip called their movement 'T18' because they measured the width of the movement (9 o'clock to 3 o'clock), but the Soviet classification measures the diameter of a circle encompassing the entire main plate. So a better classification of the Zvezda would actually be
2902
!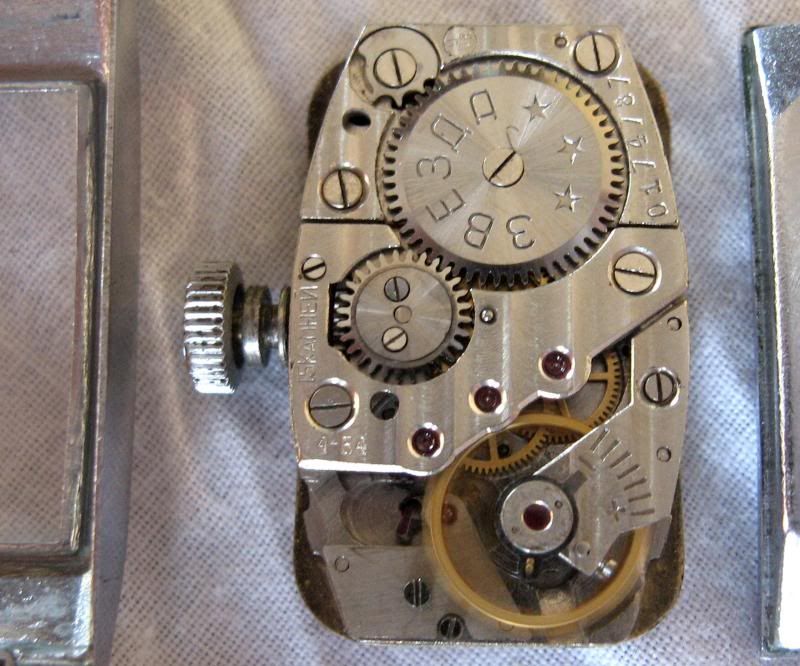 Doesn't seem so girly when you look at it like that does it?
So what do you think? Can a man wear a Zvezda Tank and keep his dignity intact?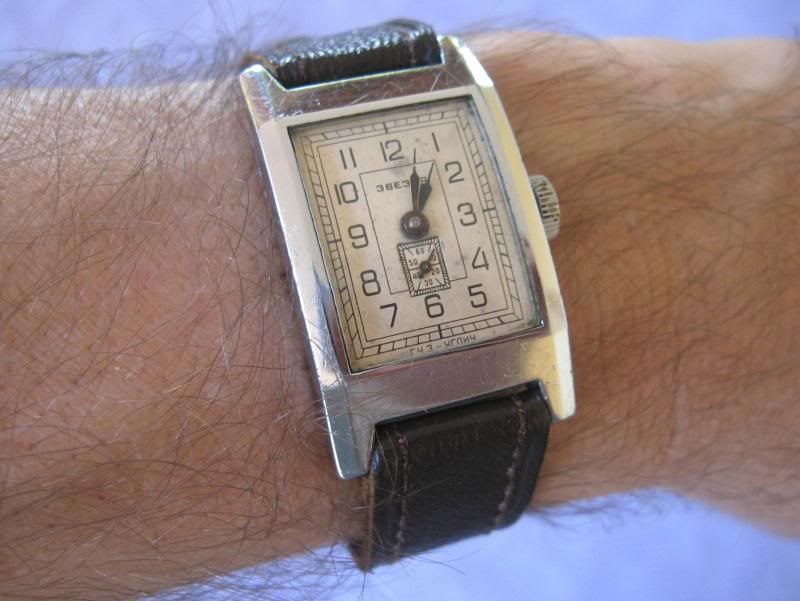 (supplementary argument 4: Mrs Chascomm loves the style of this watch and would like to wear it but feels that it is 'a bit too big')