hi guys,
first, i would like to introduce myself and also say thanks for all the insightful posts on this forum. i've been contemplating between several fleiger style watches and the reviews and pics on this site definitely helped me with my decision. special thanks to spoon, mamas, cyberbug, triton for their posts on the gold le.
without further delay, here are some pics of my latest acquisition - the gold edition nav-b.
presentation case was a nice touch.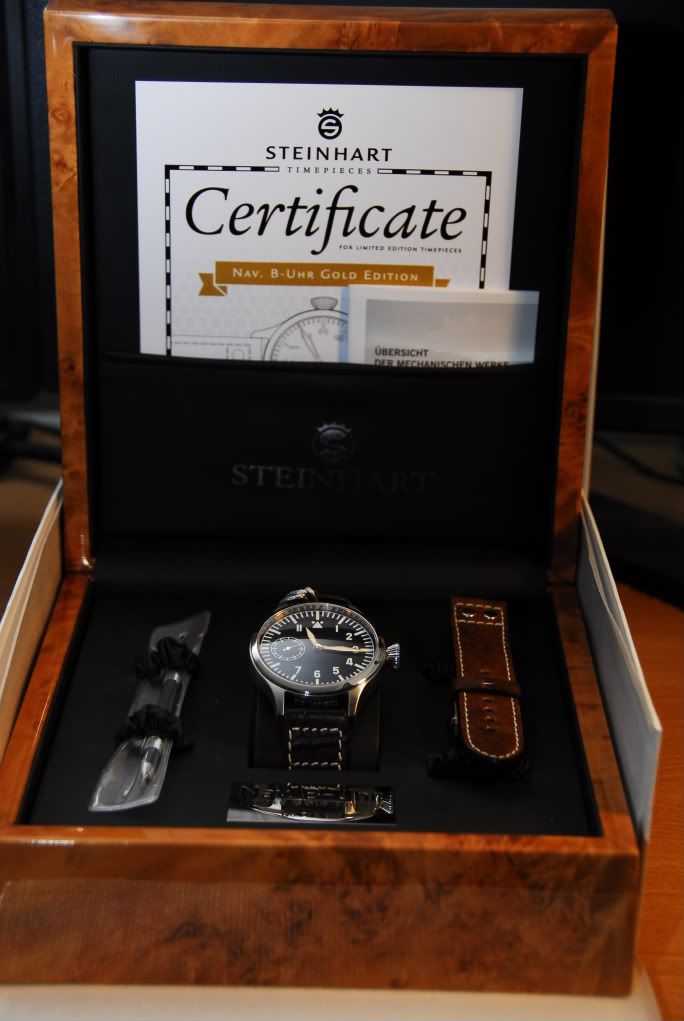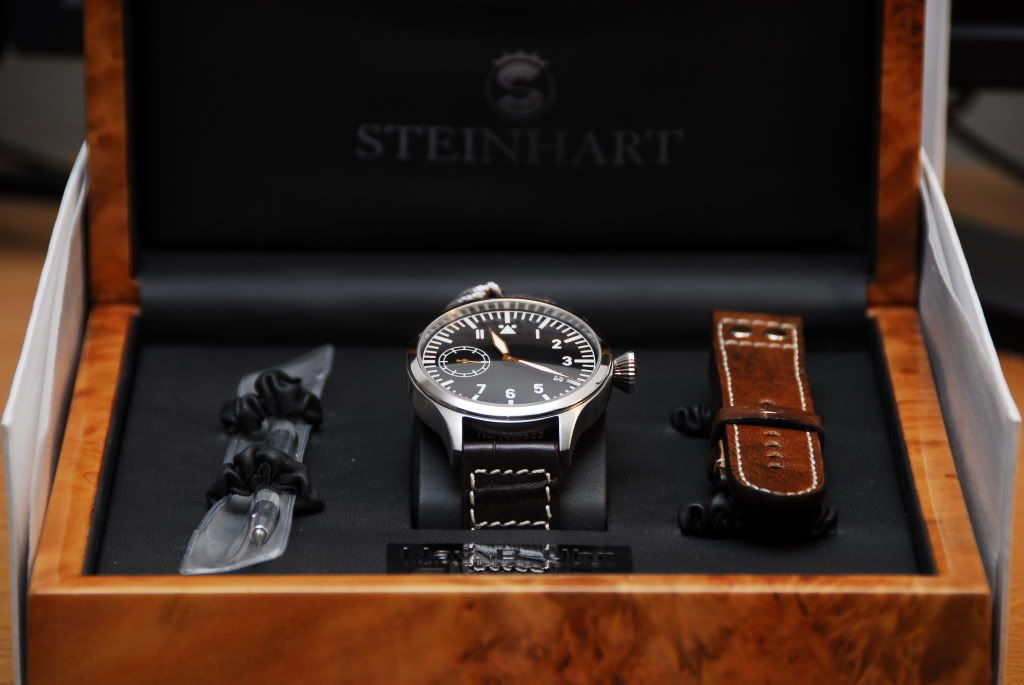 got straps 97 and 111. have to say that the marone vintage is my favorite strap of all time. :-!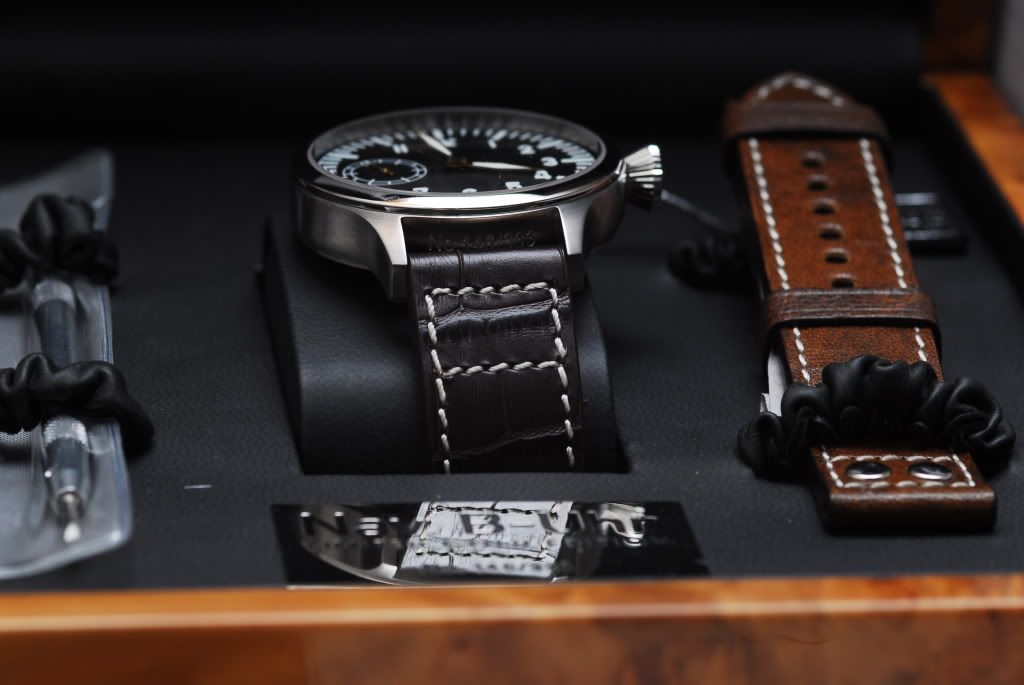 close up of the nav. pictures do not do justice as to how good the gold hands look in person.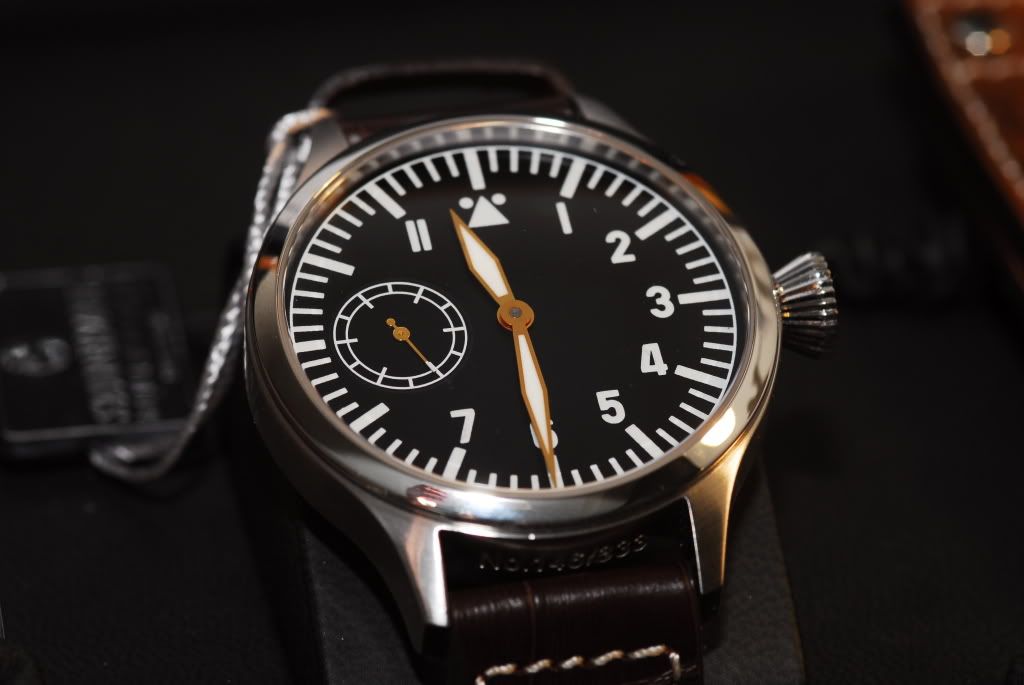 macro shots of the hands and dial. very impressed with the quality of the work.
had to include the wrist shot. the gold hands definitely have a lot of pop.
size comparison to my 42mm iwc chrono.
hope you guys liked the pics. i'm still debating whether the watch is too big for my not so masculine 6.5'' wrists. let me know what you guys think.