Discussion Starter
·
#1
·
From G-Central.
G-Shock 5000 U Series including GW-5000U-1
G-Shock,
News
A reliable source has a new "Speed Model Series" listed for July 2021 in Japan. Though not all of the details are available, it includes three GW-M5610U models, one GW-5000U, one GW-S5600U, and one G-5600U, for a total of six watches.
Upon further searching, we found that the GW-M5610U-1 and GW-M5610U-1B (as the GW-M5610U-1ER and GW-M5610U-1BER, €129 each) are listed on some European retailer sites. We also found a search result for the GW-5000U-1 (as the GW-5000U-1ER, €299) from an official European G-Shock site, but that page is not currently active. The original source has a GW-S5600U-1JF listed, but we could not find any other results for this or a G-5600U. No images are currently available, but they should be soon.
See the rest of the article here.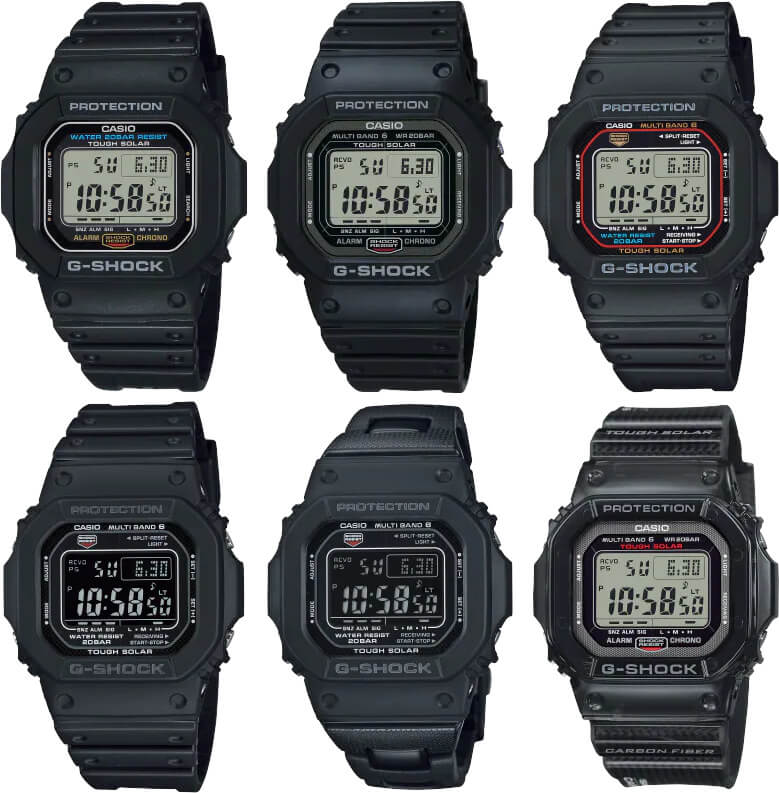 G-Shock Japan officially announced the G-5600UE-1JF (16,500 yen), GW-5000U-1JF with screw-back (42,900 yen), GW-M5610U-1JF (22,000 yen), GW-M5610U-1BJF with

www.g-central.com