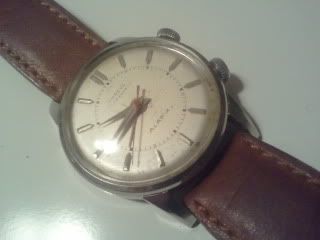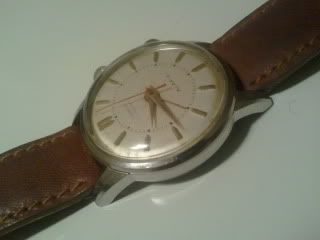 Its not that excoting I know but the story is:
I've been playing around on the bay and saw this AS1475. I have a thing for bellmatics and crickets too. I had a funny hunch that the description of "not working" was exaggerated but cant say why. Said it ran a little fast and the alarm didnt work.
Shreve Crump and Lowe was a Boston jeweler similar to BaileyBanks and Biddle so no big score there. Concord signed the AS movement. But when it came today-it not only was in spectacularly clean condition but the caseback was shifted which of course blocked the alarm knacker from striking.
The good part-I won this for $40 and expected to have it serviced. Now its accurate and alarming well.
Next up are a couple of connies I won too but I probably will just keep one.