Discussion Starter
·
#1
·
Hey Cats,
Found something new yesterday, yup for a buck. A cool vintage manual wind Brian?? watch, 17 jewels Incabloc, the watch has a nice decorated swiss movement but with a 10K solid gold case, the case has Hong Kong stamped into it. The watch crystal was wasted so I polished the heck out of it and it came up gleaming shiny, probably made of a hexalite type material. All the lugs were bent on it especially 2 of them on the crown side, took awhile to straighten them without breaking them. Polished the case and regulated it, it's keeping good time so far, I'd say it's about 8secs fast to date, I should have it dialed in by the end of the week. I put a case fitting flex deal on it, although not as brilliant as the case I thought it was appropriate for this design. Without further blabbing, here's a couple pics: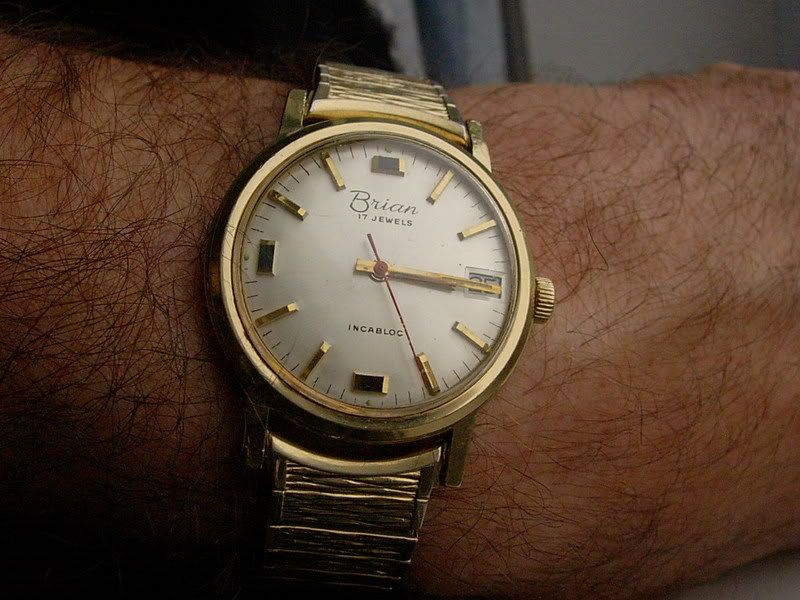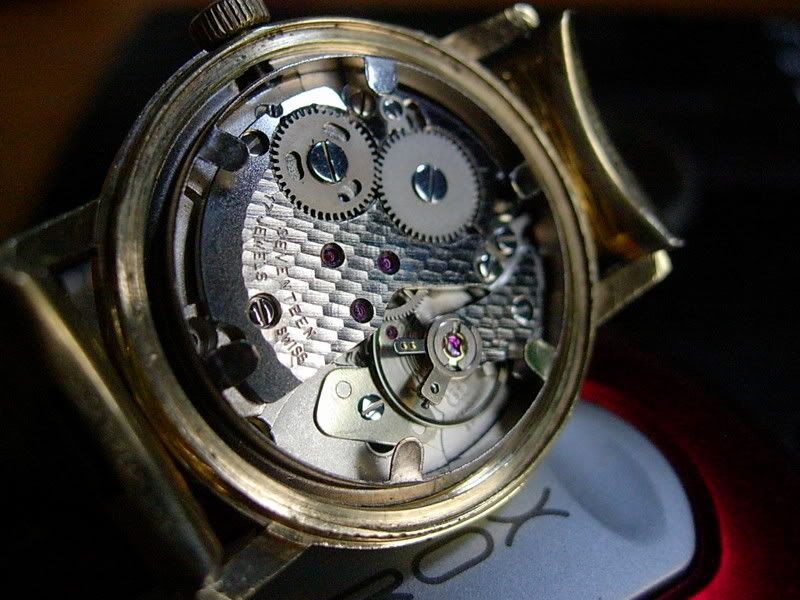 Another pretty cool find..... If any of the resident vinatge experts can tell me about the Brian brand I'd appreciate it.
Now for the downer part of this latest find, there was another Gent going through the bags of watches with me and the guy finds an Omega Constellation!! Aside from my dissapointment that I didn't score it..... I say good for him!
Peace,
Preston