My Dearest Comrades,
Because I am a
hard core Seiko worshipper
, I found it to be appropriate to share my happiness with you, my Seiko family,
first
. (Between us, or else Rolex Comrades of ours may stone me to death!) :-x:roll::-(
I drove from North Vancouver, B.C., Canada down to Seattle, WA, U.S.A. for 200 km for this baby:
Here, he is cuddling my apoulettes with his twin Pepsi: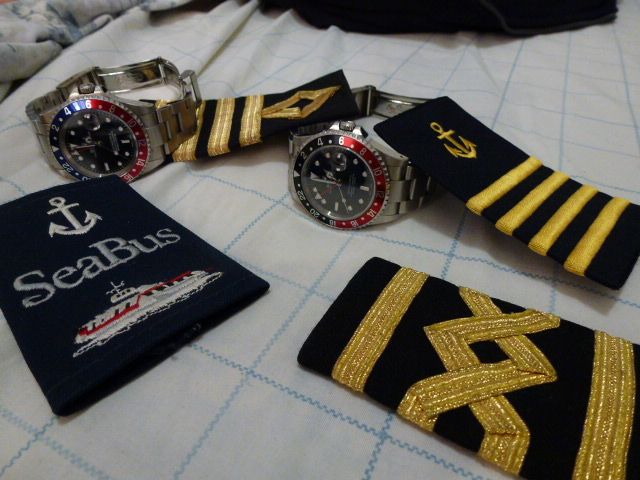 Some more twin fotos: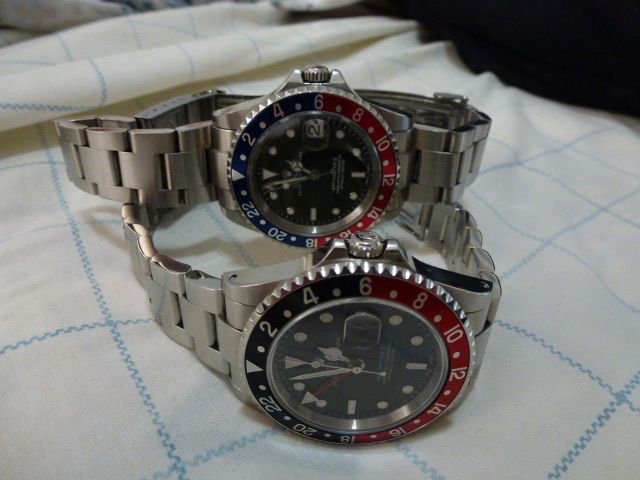 Some wrist fotos:
It took 20 seconds for my lovely wife, who gifted this Coke to me, to steal - ehm, I mean borrow _ my Pepsi! :-( b-)
She is proudly posing with my, I mean her Pepsi: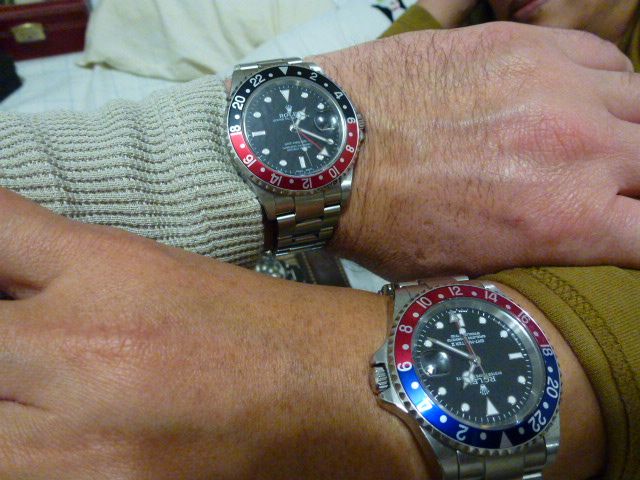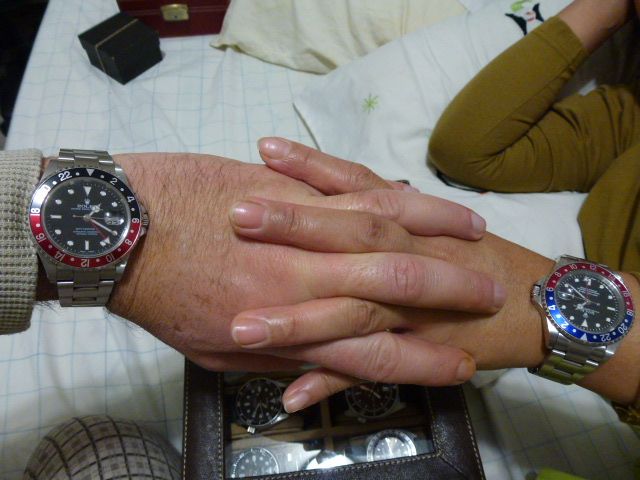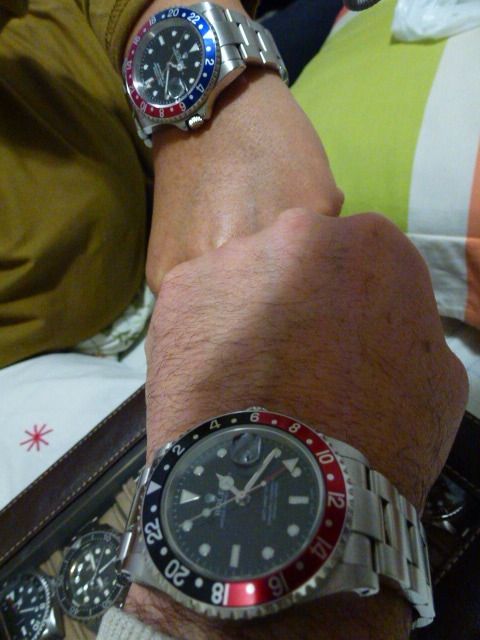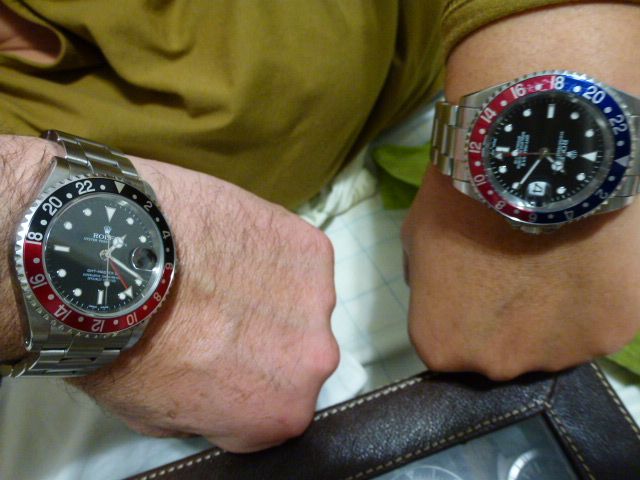 Some family fotos:
Twins on my wrist: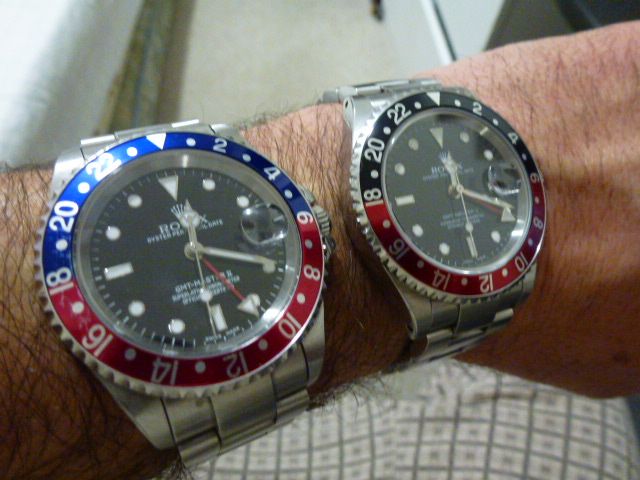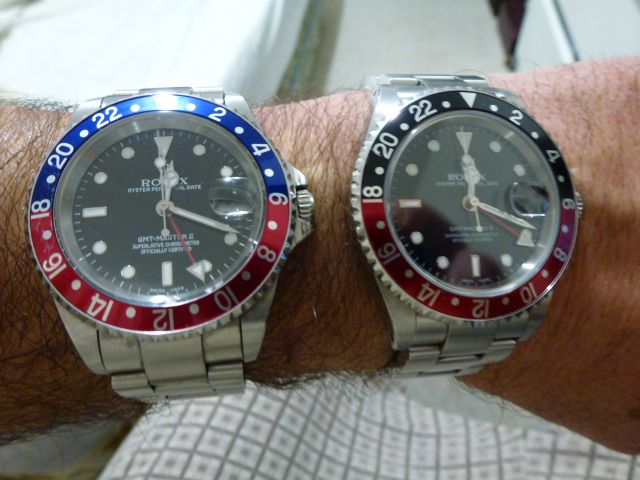 Another wrist foto: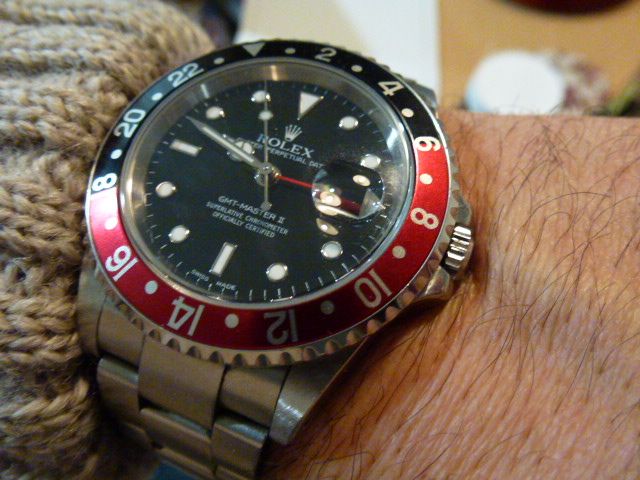 Coke on my wife's wrist! It was not easy to convince my poor wife to let me wear the Coke, it cost me the Pepsi! Women!: o| :roll:
She is proudly taking fotos of her lovely hubby's Coke on her wrist: :think: :-s
While driving to Seattle for this face to face transaction, I was wearing my MKII LRRP UTC 48, another favourite of mine:
At Canada - U.S.A. Border: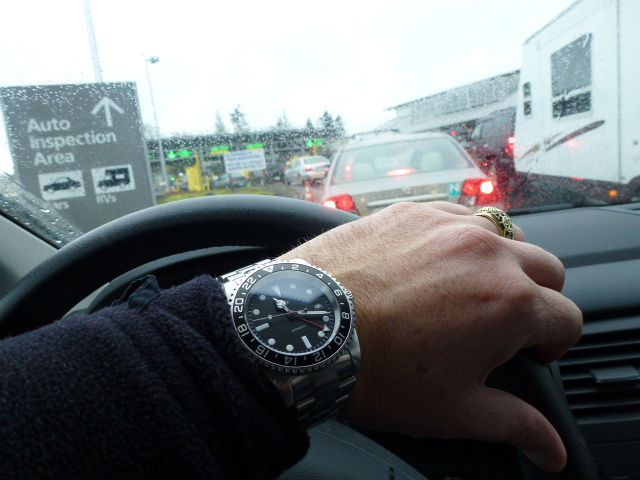 Now I must post these lovely fotos on the Rolex section, or else . . . You know what I mean?
Thank you for giving me this opportunity to share my happiness with you, my dearest Seiko Comrades. My next purchase, of course, will be another Seiko. SURPRISE!
Enjoy your weekend . . .
Capt. Serdal