My metal-flake dial Seamaster is one of my most prized vintage pieces... Great movement, beautiful dial, and a classic case.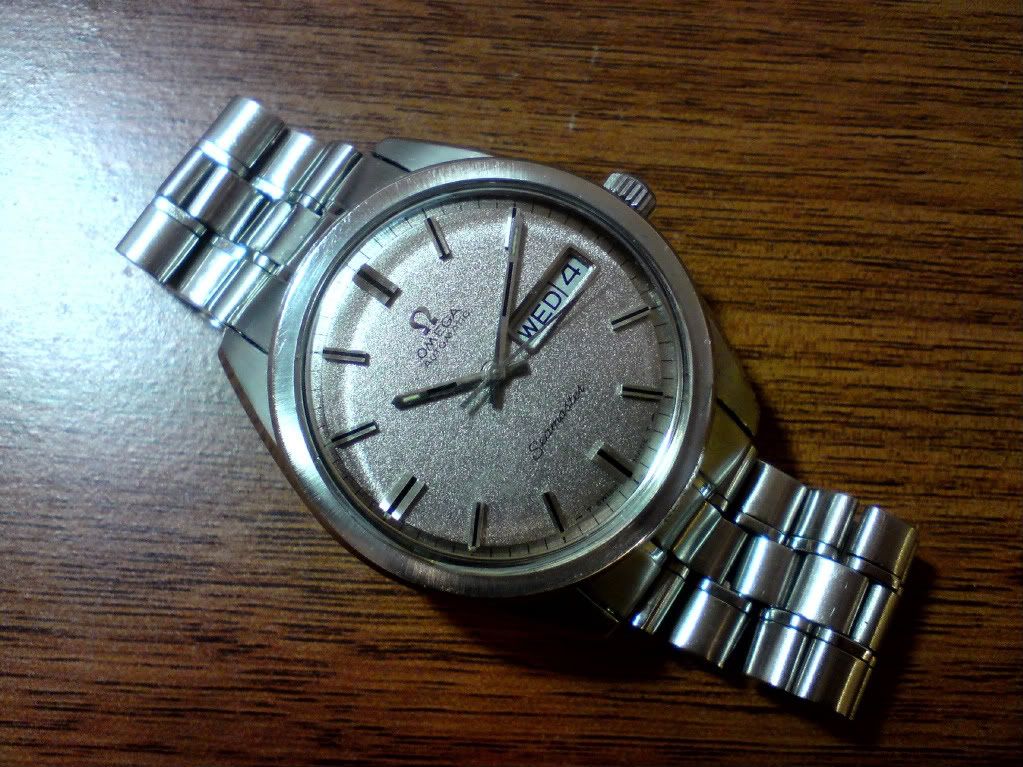 But the fantastic sunburst finish on the bezel of mine was always a bit tired looking, as well as the lugs and the rest of the case having lost a lot of its crispness and original finish. The crown, while being an Omega one, was a replacement.
Fortunately I found a NOS case for it on ebay and impulsively bought it :-d. It came today, and I was quite impressed how well finished these watches were when they came new 35-40 years ago. The contrast and crispness between the brushed and polished portions of the case were just gorgeous, not to mention the mint sunburst bezel: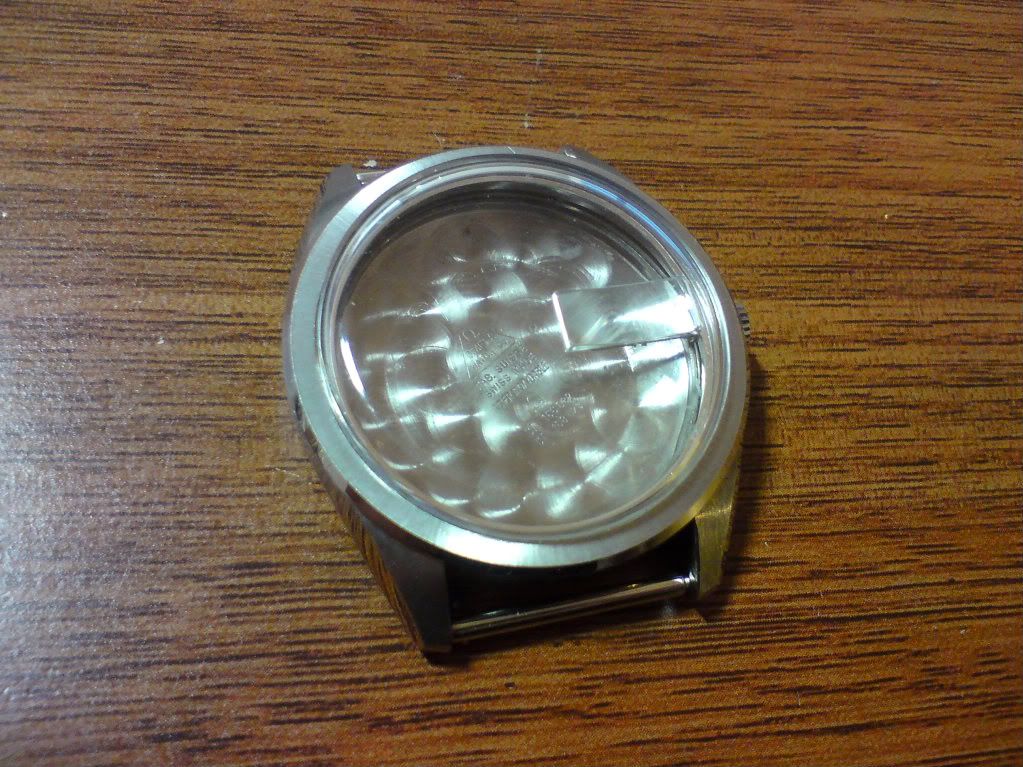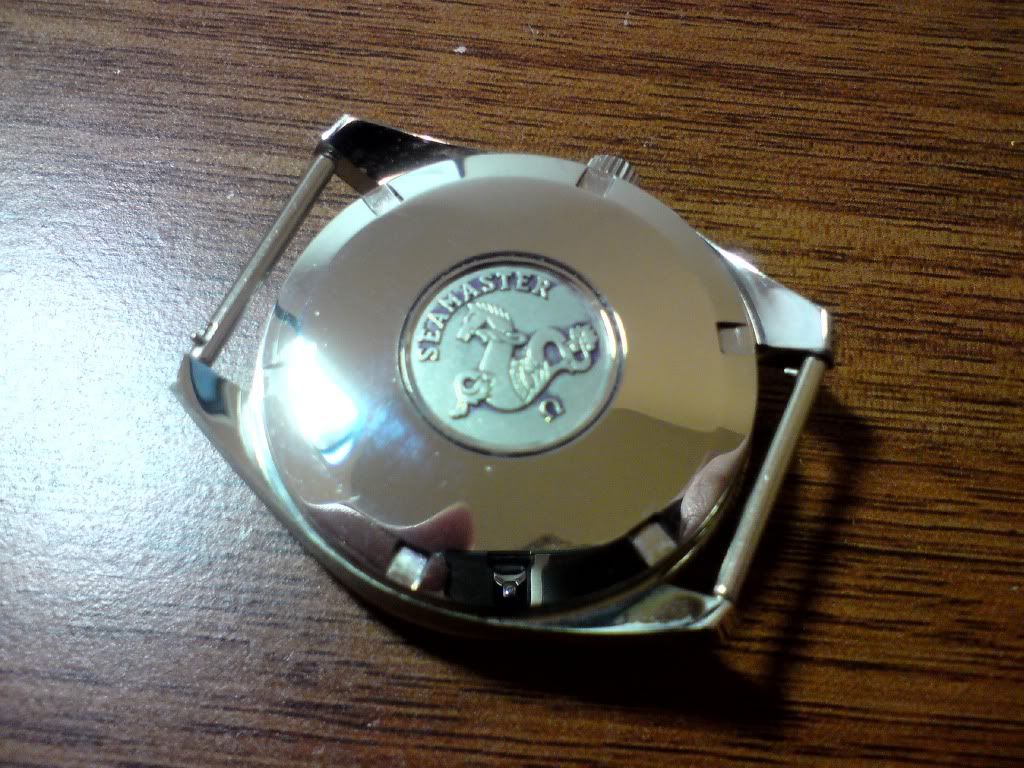 The hippocampus in the Seamaster emblem still had some of the purple wax on it b-). It also came with a new crown and stem, and the Omega crystal had the inverse day date magnifyer, which adds something new to my collection. And every time I look down to check the time, it looks like it's wearing a monocle :-d
So I excitedly set about swapping the cases, which isn't anything more than removing the old crown and stem, undoing the case clamps and then the reverse process in the new case. Unfortunately, the NOS case still had the original gasket. Or what WAS the original gasket, which had decomposed/ perished into a hellish black slime that was impossibly sticky. Resisted everything but the lava soap to get it off my hands. I eventually got the rest of it off the case and case back, and popped the movement and dial assembly into the new case. Took the gasket (which was reasonably new) from the original case and slid it into the groove on the NOS one now that it was clean.
Pretty pleased with the end result b-):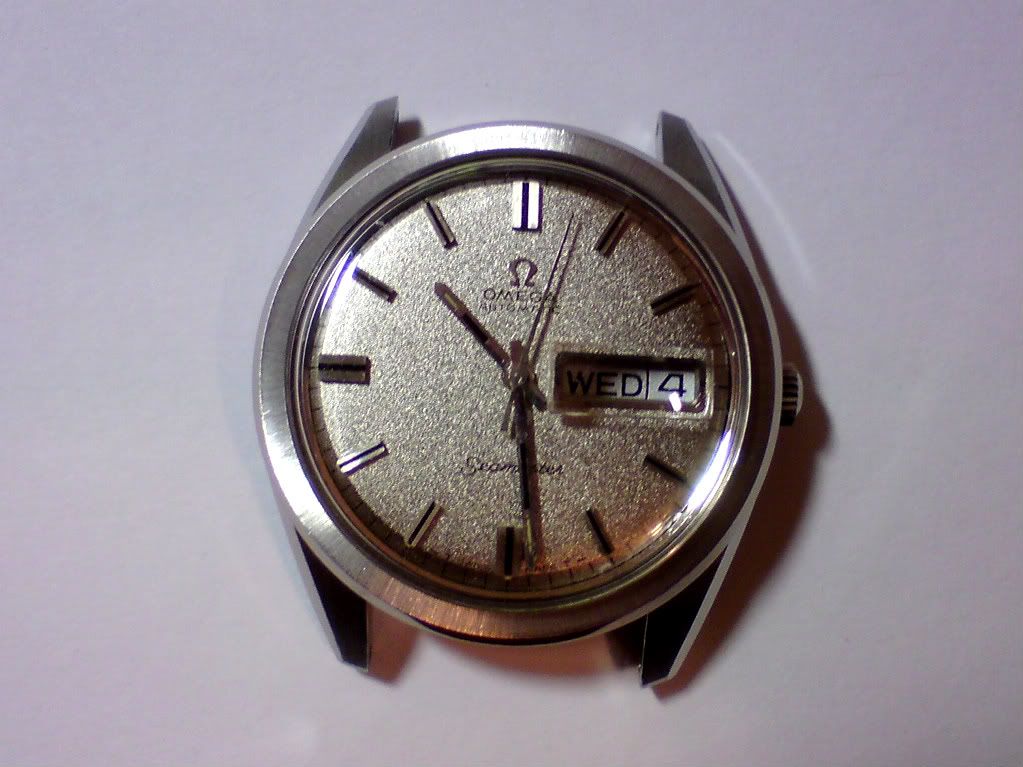 Put the Omega bracelet back on it, which (sadly) isn't NOS, more stretched than I'd like :-(. Was nearly impossible to find (and was expensive + the cost of the correct 19mm endlinks), but looks the part I think: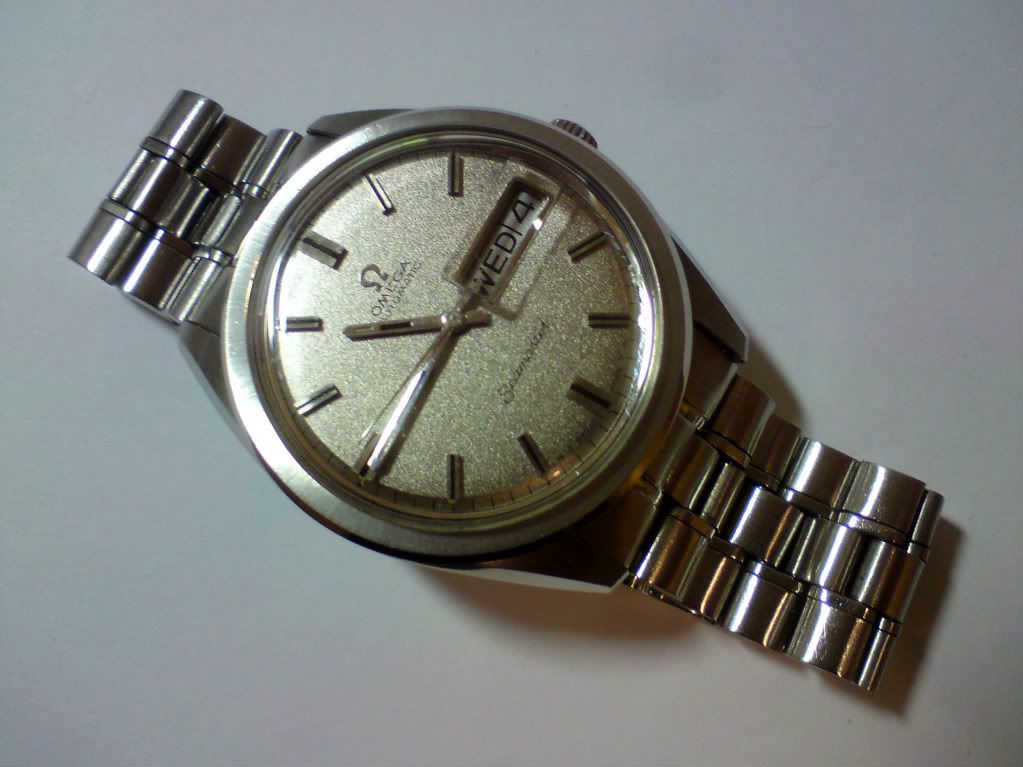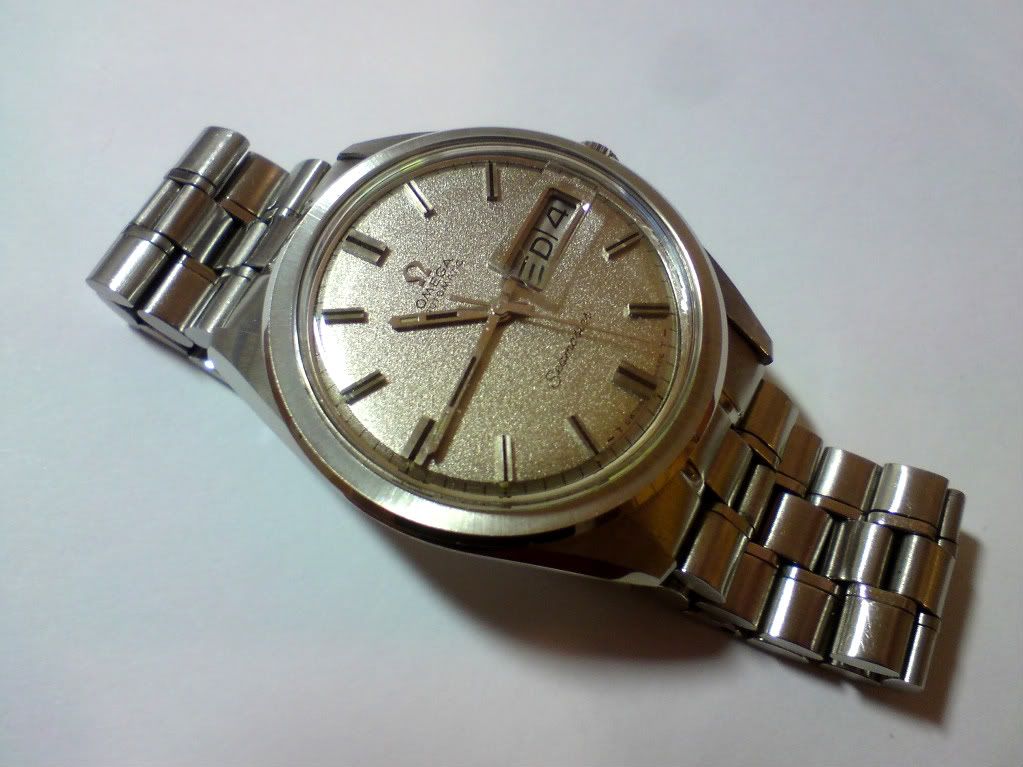 Totally pleased with it... Especially considering it only cost me $80. :-d Meant to take a picture of it with the boxes and papers, will do it later and add it. Just have to get over the fear of scratching it when I wear it now...