·
WatchUSeek Administrator
Discussion Starter
•
#1
•
Hi fellow Doxaholics!
Let's see some modern and vintage group shots. I'll start this off with a few Doxas:
A Sharkhunter 300T and two Sharkie T-Graphs (2005 and a 40th Anniversary)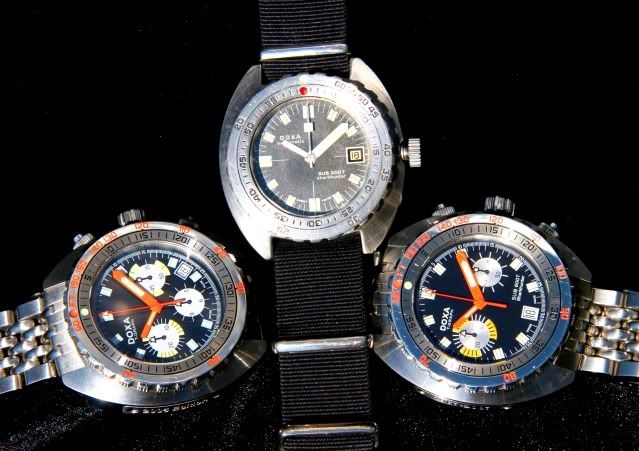 Moving on to Sinn...
An EZM1 and a Sinn 8 day aircraft clock (NaBo 56/8)
Next up, Omega...
A Seamaster SM300 and a Non-America's Cup
Can't leave out the Crown Jewels, Rolex/Tudor...
A Tudor Snowflake Sub and a Daytona Cosmograph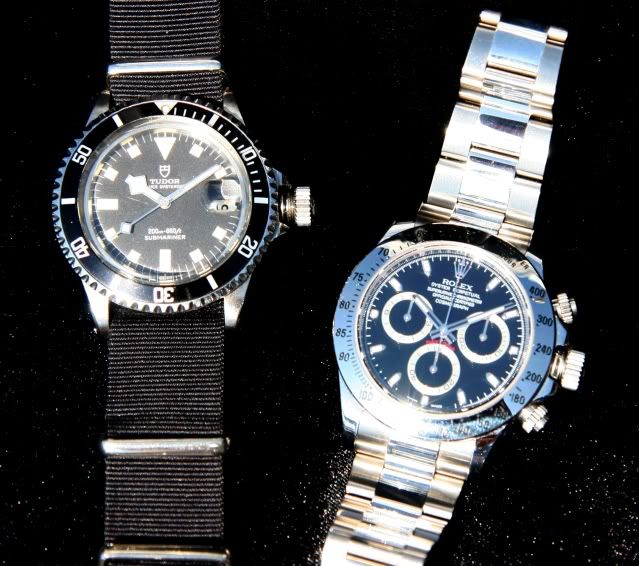 And what started it all for me...
Seiko 6309 (purchased new in Basic Training) and a second contract Marathon SAR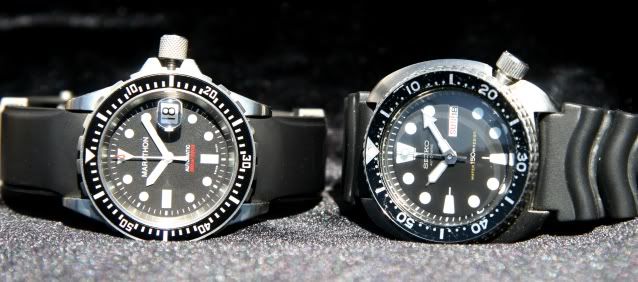 Let's see what old and new stuff you guys have!