Discussion Starter
·
#1
·
A couple of weeks ago I received a little surprise from Mitch...an OCEAN7 & AirNautic LED key chain flashlight. As many of you know, sometimes it's a little hard to get a decent charge on your watches (especially those with anything other than C3 on them) and this little LED light will help you get that quick charge when needed. Mind you, you won't have your watch glowing like a torch all night, but rather, it's for those times at the movie theatre, or any dark space.
(All comments from here on apply to both the OCEAN7 and AirNautic lights. They are the same except for the respective brand logos on the body of the flashlight)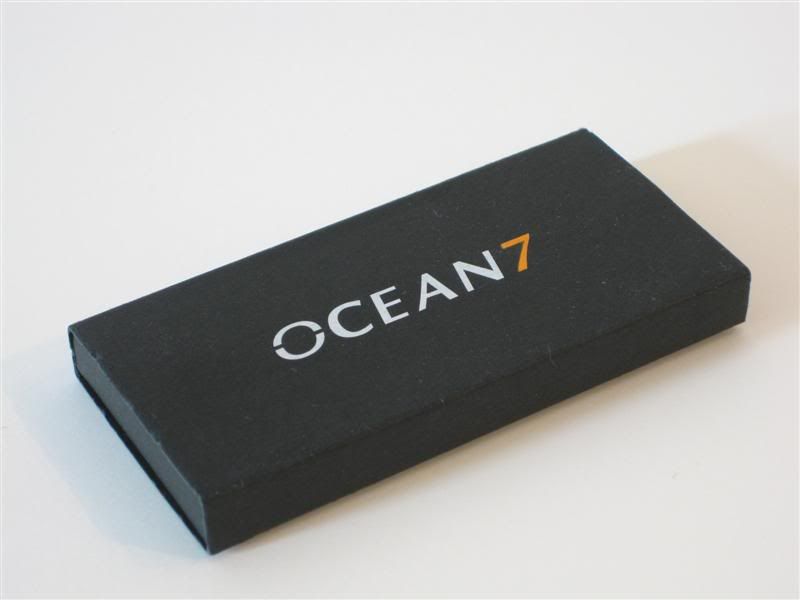 The flashlight comes in a compact paper box with a dense foam liner that nicely holds the flashlight and a spare set of four batteries. The flashlight uses four of them at a time but, since it is a LED these should not have to be changed for a long time.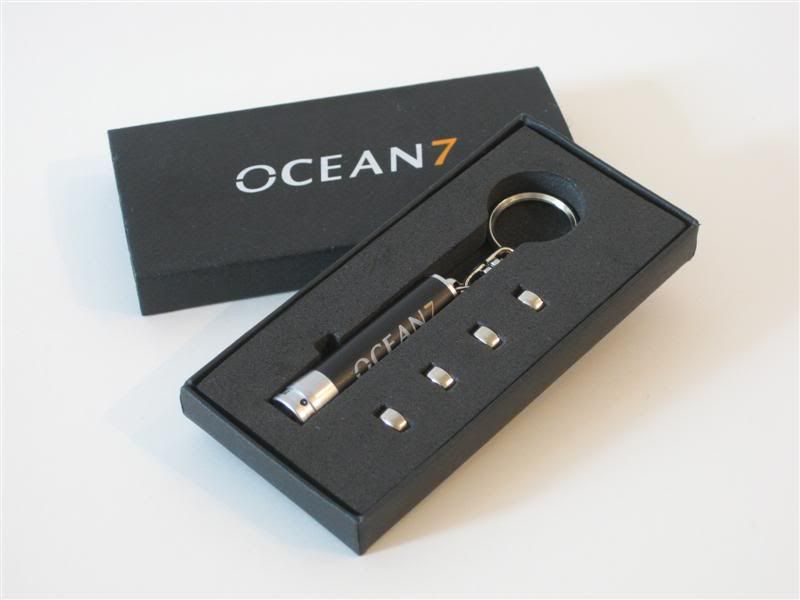 There are no plastic parts on this entire flashlight. The key chain attachment features a nice swivel that will ensure you don't break the chain or twist it up.
The LED is activated using a small button on the opposite side. It must be pressed down whenever you want the LED to be active. This ensures that you don't accidentally drain the batteries.
I have a couple of other LED lights made specially for the WIS in us. One of them is a large 21 LED flashlight that provides extreme illumination but, lacks in the practicality department! The second, is a small single LED light. I liked it up until I got the OCEAN7 LED flashlight. This one is much larger and heavier. Uses larger and more expensive batteries. And, it requires the twisting of the head to turn it on/off...very annoying and prone to loosing the LED or draining the batteries. Here they are side by side.
Now, a look at the "business end" of each. You can see the massive 21 LED array on the large flashlight.
And, a little size comparison with my LM-7.
I'm not sure how to evaluate or show off the illumination provided by these lights. So, a quick look at the light level when charging up the LM-7. The lights were held at about 30 cm (12 inches) from the watch.
First, the OCEAN7 mini LED flashlight: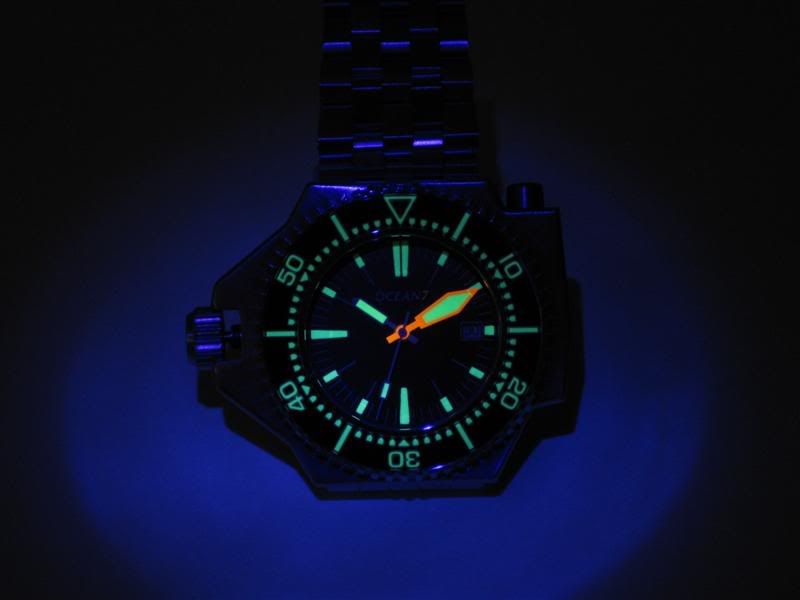 Now, the massive 21 LED flashlight: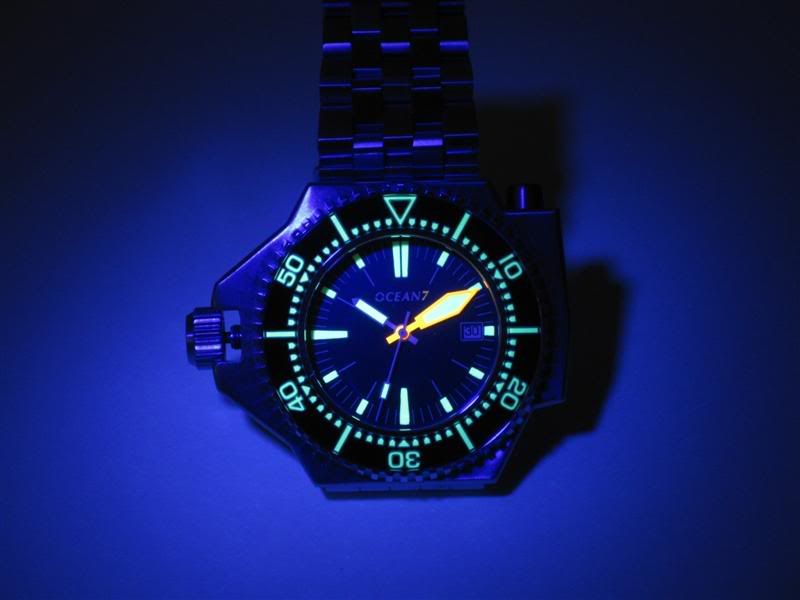 The mini flashlight gives a surprisingly good amount of illumination. A closely held 30 second charge should be good for a few hours.
So...next time you're thinking of picking up an OCEAN7 watch I highly recommend that you go to the Accessories/Miscellaneous section of the web site and pick up one of these mini LED key chain flashlights.