Greetings,
I hope that everone is doing well :-!
We are running out the door as we are leaving for Holland.
I have attached 2 pictures of the Oceaneer. Sorry for the bad pictures. The Oceaneer is so much better than the OE. The pictures don't it justice. It is very comfortable to wear and everything looks so balanced on the watch. BTW on the picture the date wheel is off. We didn`t have time to fix it.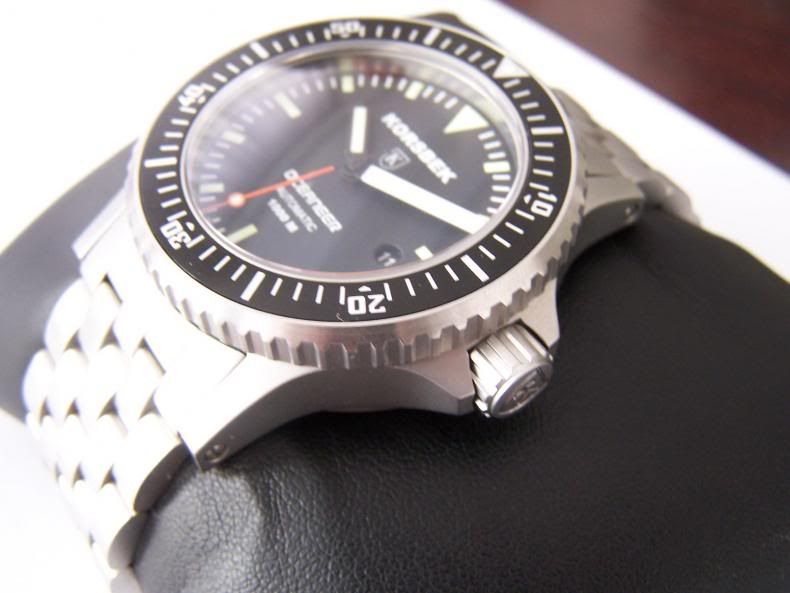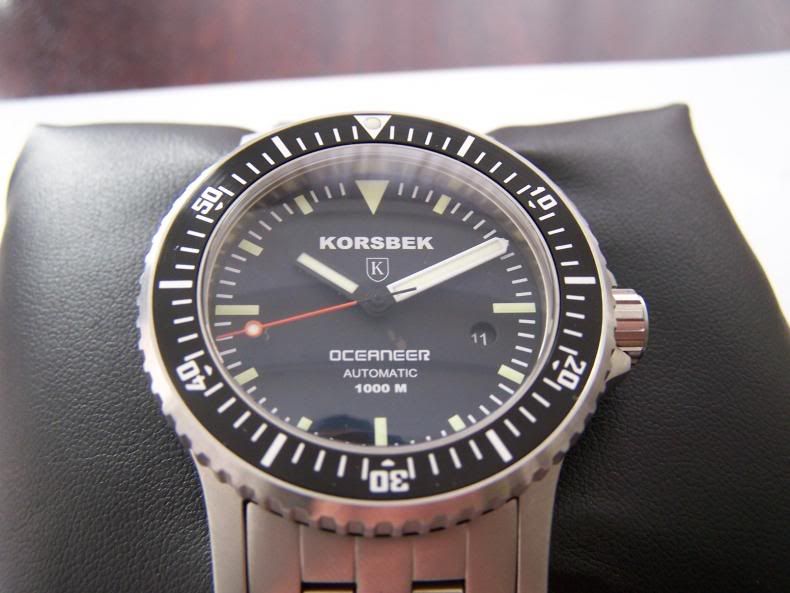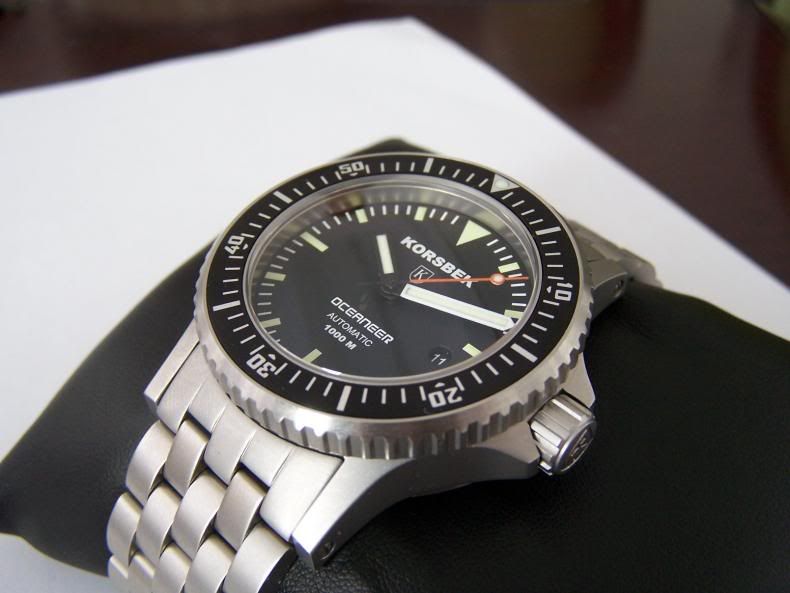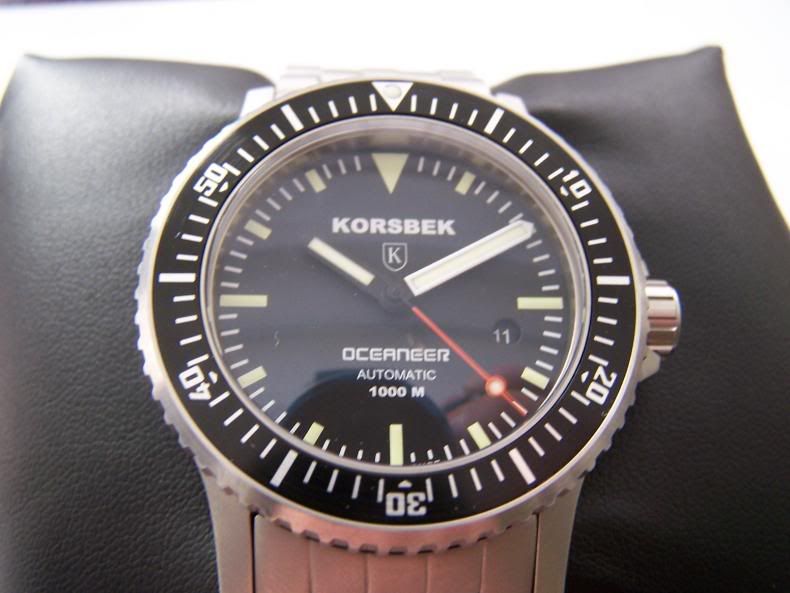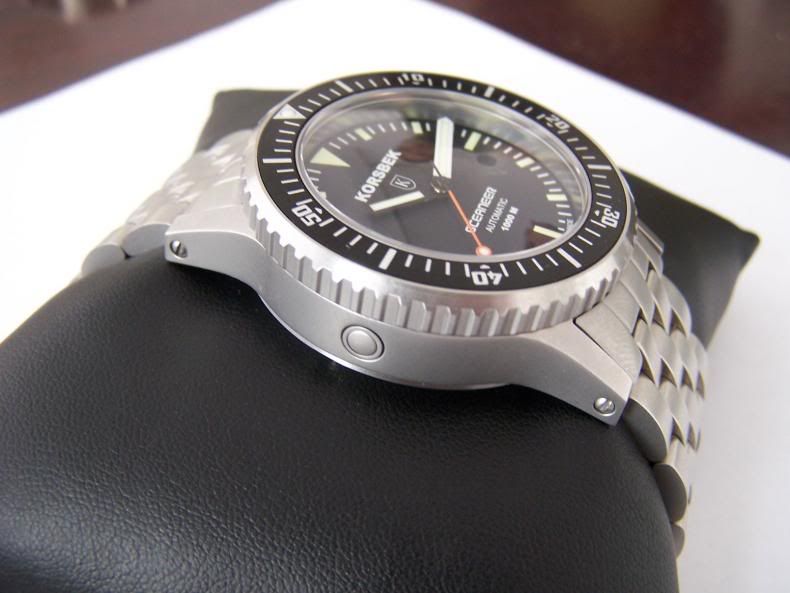 When I get back to the US I will make sure that everything will be taken care off with the bracelet issue. I want everone to be happy
Best regards,