I had to repair a broken water main today. I had to break concrete and dig through mud to find it and conduct the repair. Sorry for the crappy cell phone picture, but you get the idea
Over 20 years old and still gettin-it-done!!! G-Shock, what a concept!!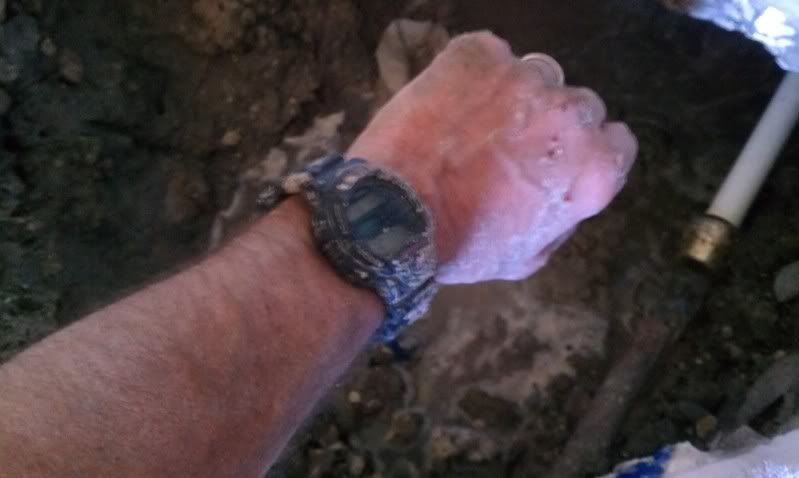 And this is what I was going after...........