Discussion Starter
·
#1
·
I bought this old chrono wrist watch from Ebay, spares or repair for
not very much, but I warn you that......
those who cry condition, condition, condition and like their vintage
watches to look pristine should look away as this watch will turn their
sensitive stomachs and hammer their NOS sensibilities.
I bought it because it looked complete, nice looking movement and I hoped to
to get it running with minimal effort....I think it looks good but am well aware
that a watch which looks its age is not everyones cup of tea.
The watch gives no clue as to the maker and the movement is unmarked, but I'm
reasonably sure that it's an early Valjoux. It was wound tight and the train was
seized with old oil.
On servicing the movement there were no major problems, the finger piece which
turns the minute counter wheel had worked lose and was re-staked and the chrono
runner tension spring was remade and replaced.
I must say that this is a very good movement, it rates well and times to within 20secs
in all positions. The chrono functions work flawlessly and was easily set up by means
of three eccentrics.
Anybody like to have a guess at its vintage and possible maker...I haven't a clue really,
it is 32mm dia.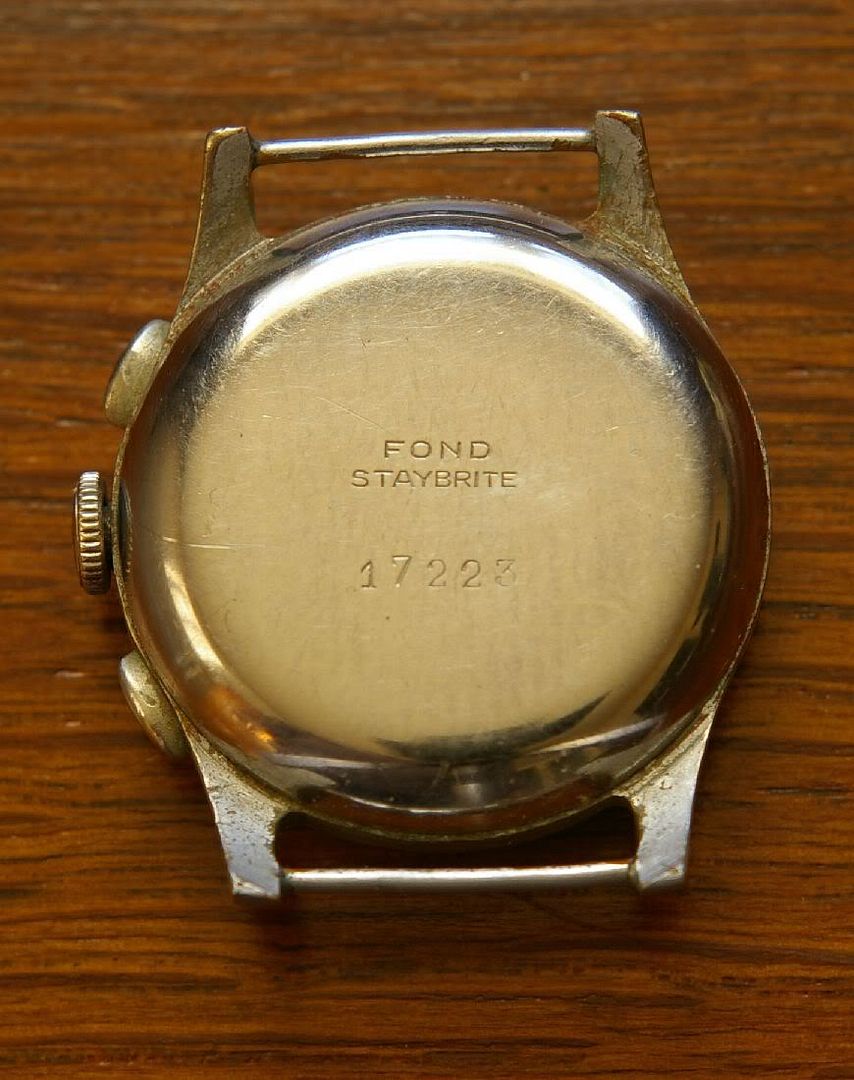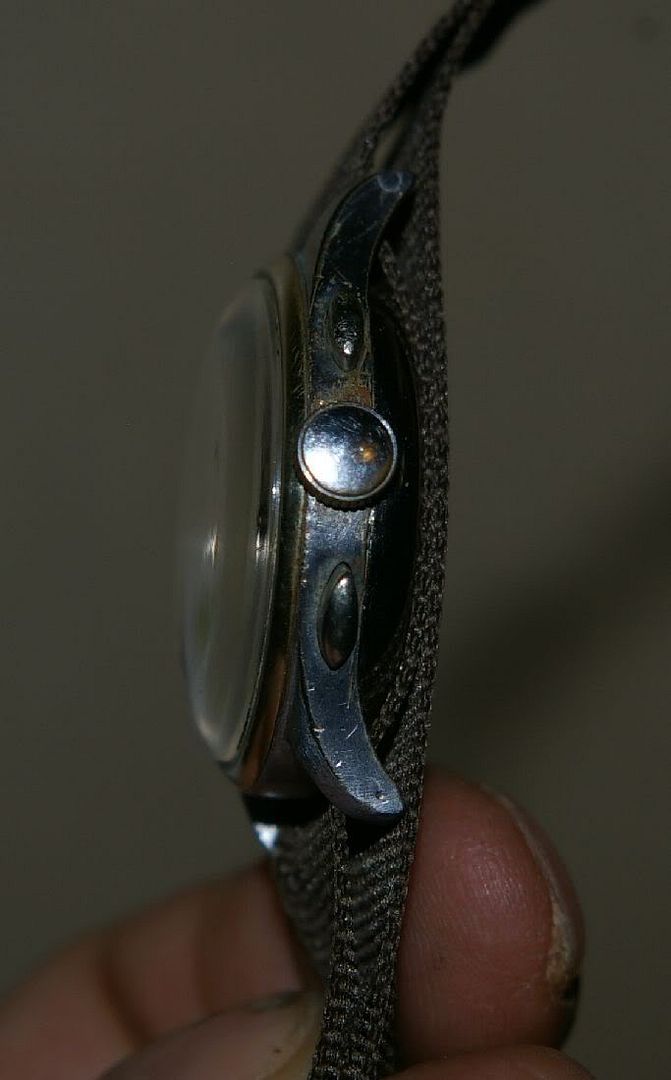 The movement is nice quality with geneve stripes and overcoil to hairspring.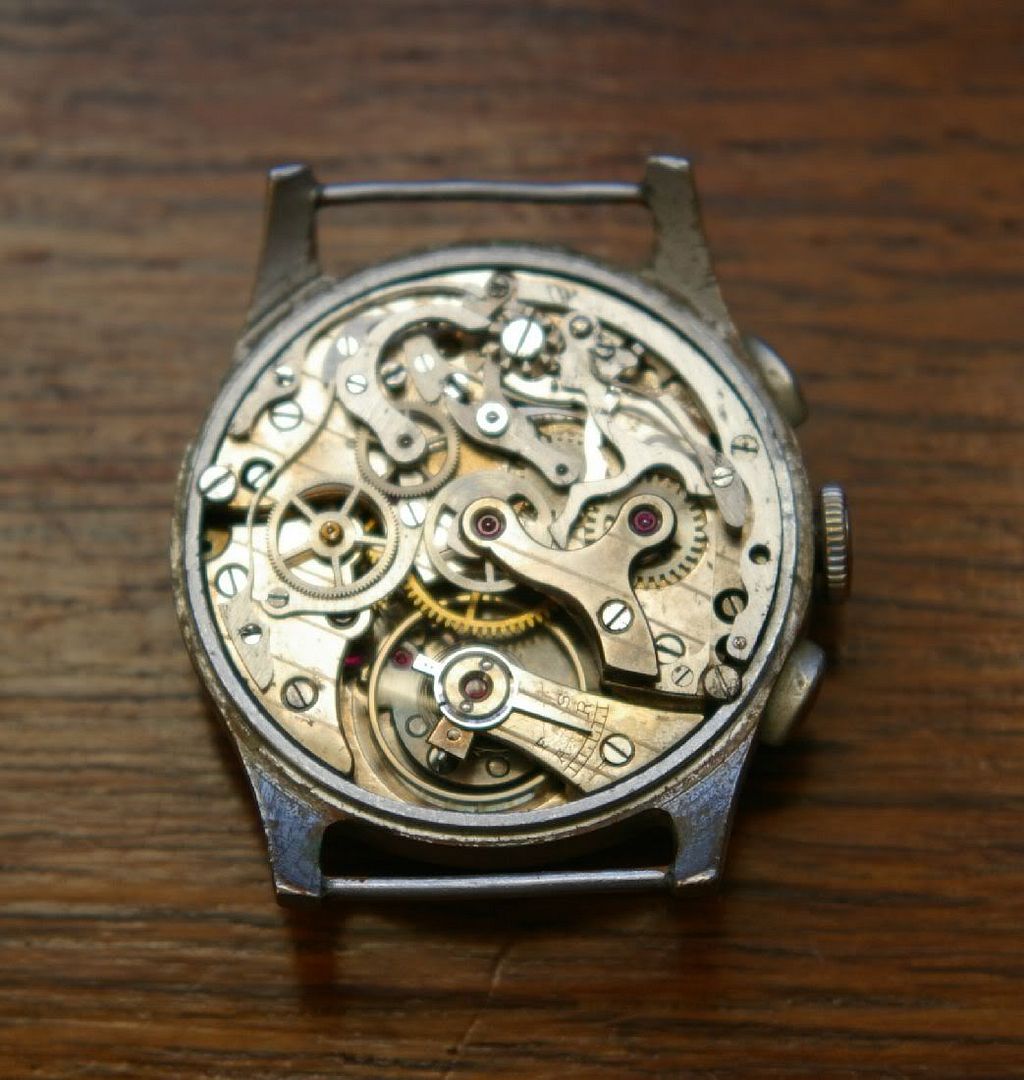 Setting mechanism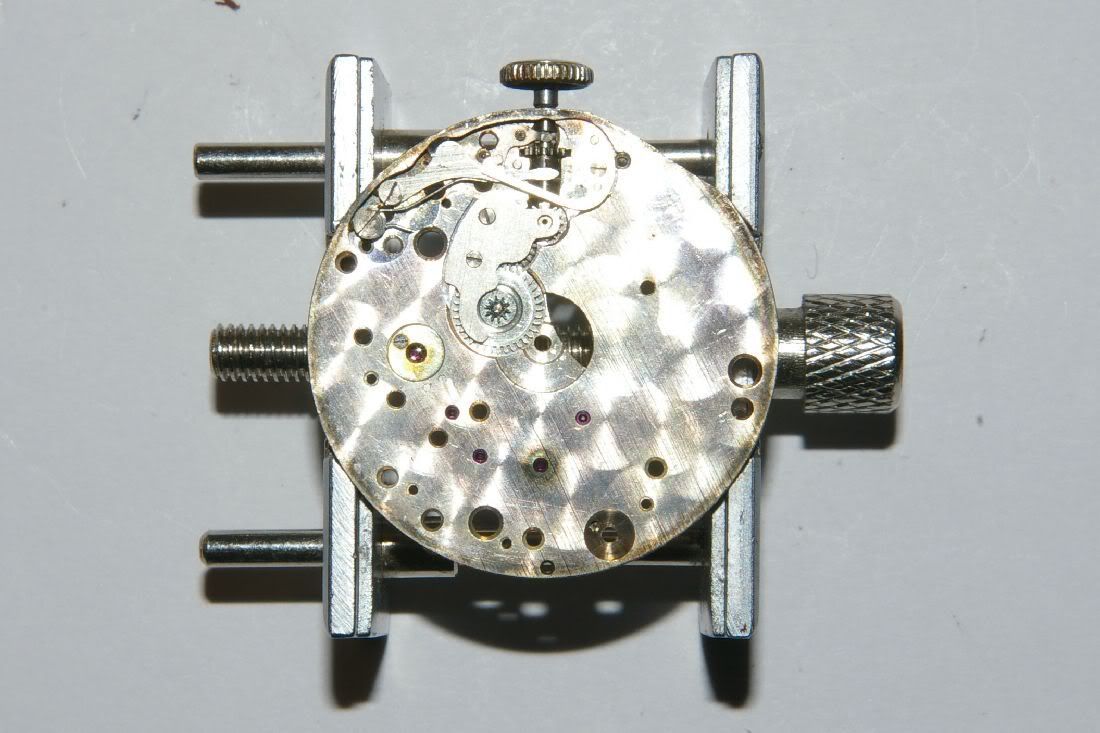 Wrist shot