1875 Fusee Chronograph. English 3/4 plate, fully jeweled.
Sadly glass broke in the post :-|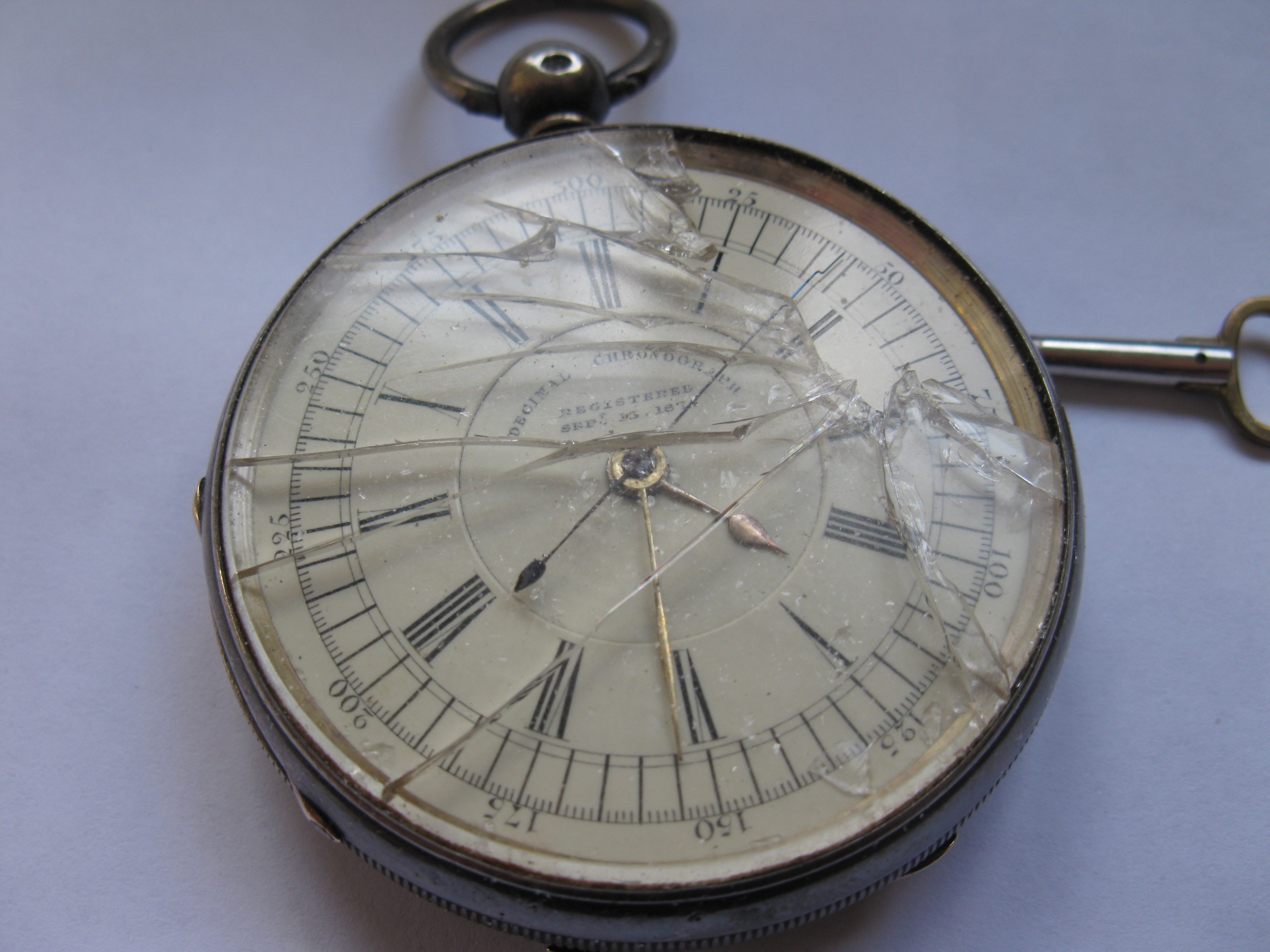 No significant damage, I think I will live with it.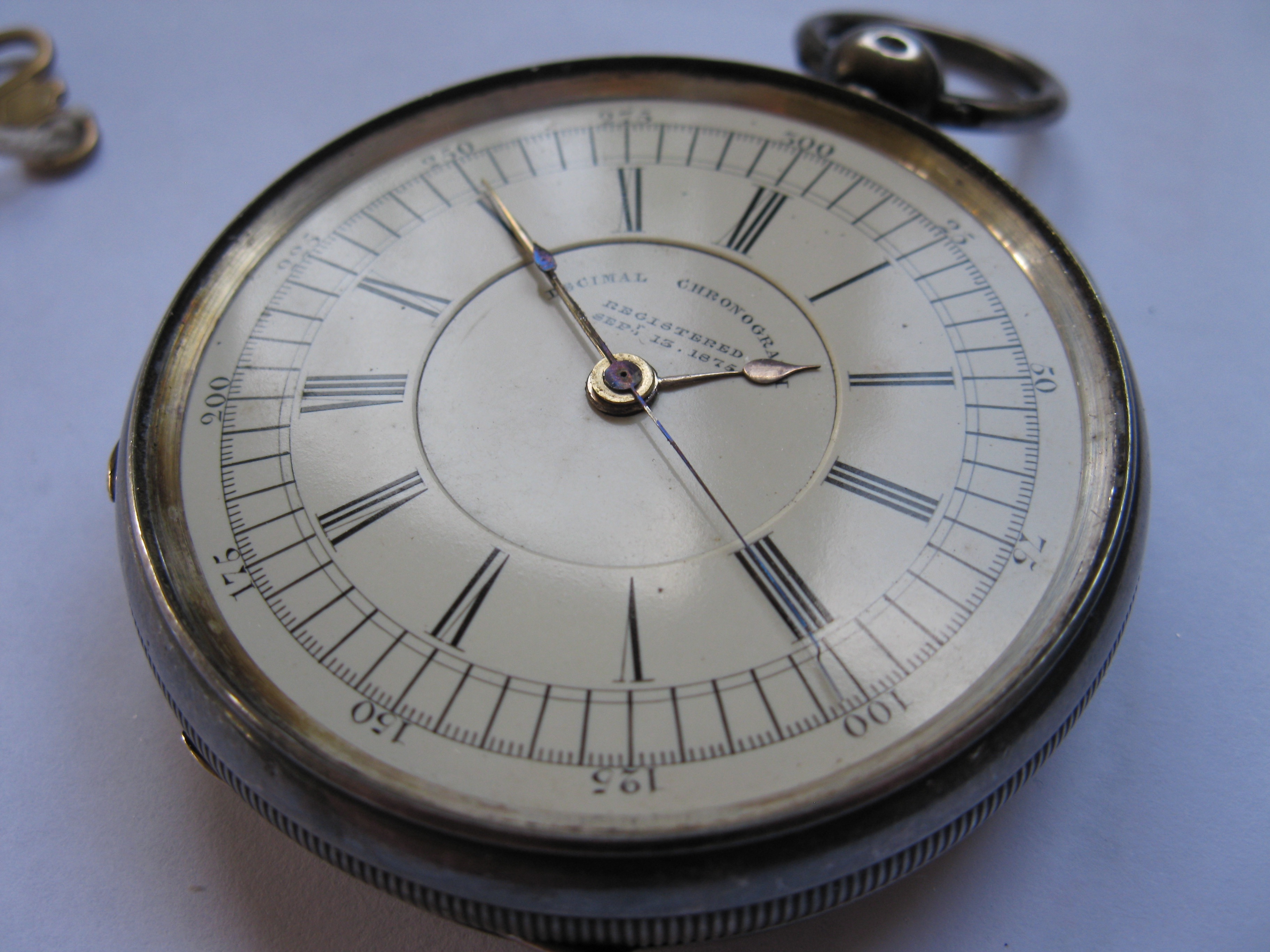 Note, 300 second outer track.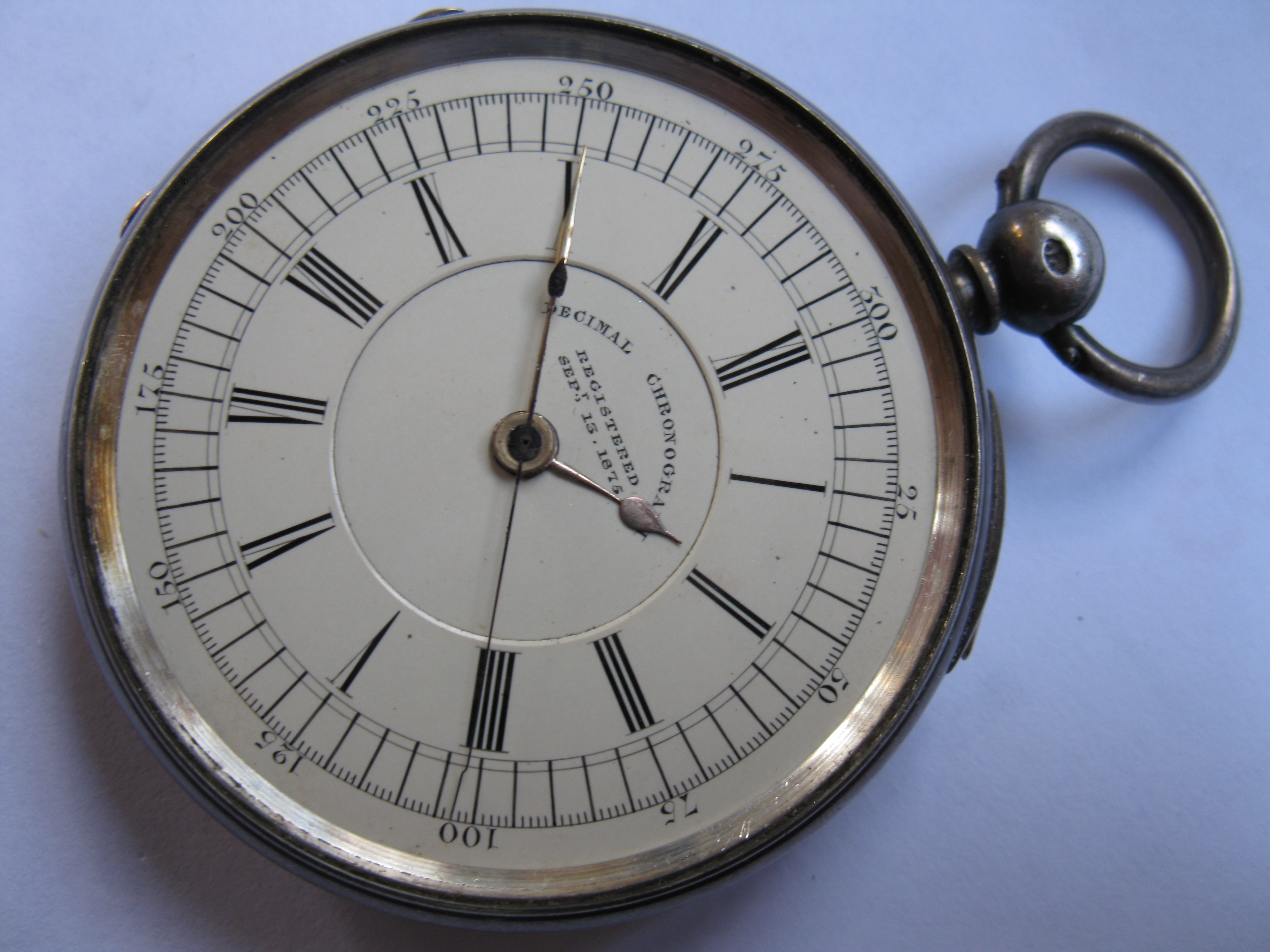 Registered in 1875
Hallmarks Chester 1875
Matching case and movement numbers
English 3/4 plate movement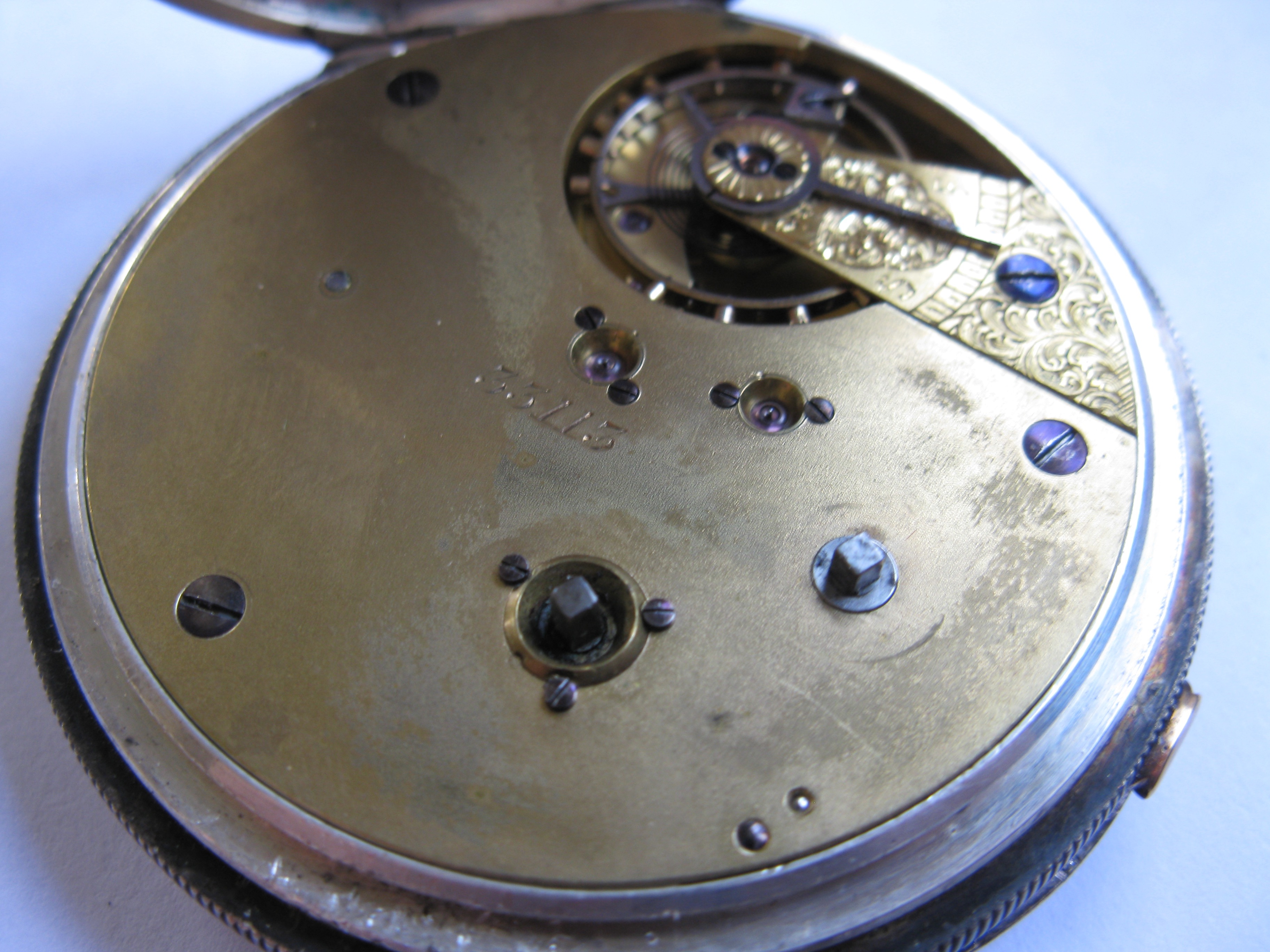 Key wind and set.
Very very heavy and thick sterling silver case.
These days you would not call it a chronograph, rather a chronostop. Still, a fun piece.
Complex case - and broken fusee chain. Just one link, and I have both ends so hopefully I can repair it.