This Omega Polaris is in excellent shape, functionally and visually, with all functions working flawlessly. I love this watch so much that I'm selling it only to buy a Breitling Aerospace digital multifunction, which no doubt utilizes the same ETA multifunction platform.
Polaris Features include:
Circa 1990 or later.
Movement: 1665B (the updated movement, flawless).
Stainless steel with real gold inlay (nice!).
Beautiful, utterly comfortable integrated bracelet.
36mm L-2-L; 37.5mm diameter w/ crown. Perfect size for this kind of classy watch with subtle sports functions.
30M WR.
Digital-display functions include:
Seconds & Date
Day & Date
Current Time
Alarm
Chronograph
2nd Time Zone
Time Count-down
No Digital Display (plain dial with Omega and Seamaster text)
All functions operate via the crown, which pulls, pushes and depresses with a confident click. The digital display is visually sharp, bright and distinct. The tone and brightness of the digital display are very consistent with the permanent Omega and Seamaster text in nearly every lighting condition, outdoor or indoor. What an easy watch to wear, stare at, and operate!
This is a great example in wonderful condition, well-babied and cared for. Lovely timepiece! Reminds me of the timeless designs by certain other luxury watchmakers that are still relevant and in use today. Comes with box and instruction manual.
$569...
$519
PayPal and I ship USPS Priority with insurance and tracking to your door. Excellent price for
virtually
a modern Omega with multifunction in
fantastic condition
,
aesthetically and functionally
.
[Edit: Another preowned Polaris is selling on eBay right now for $999. Lucky person will get mine for half the price!]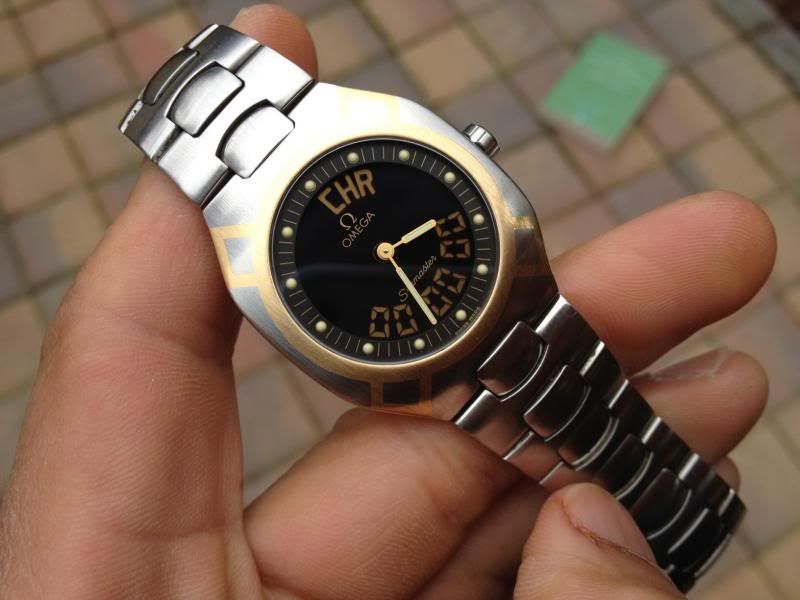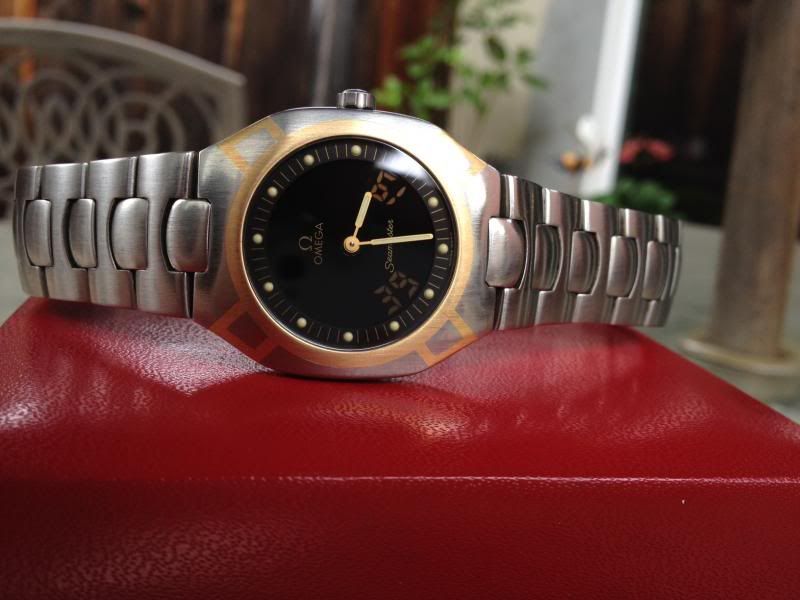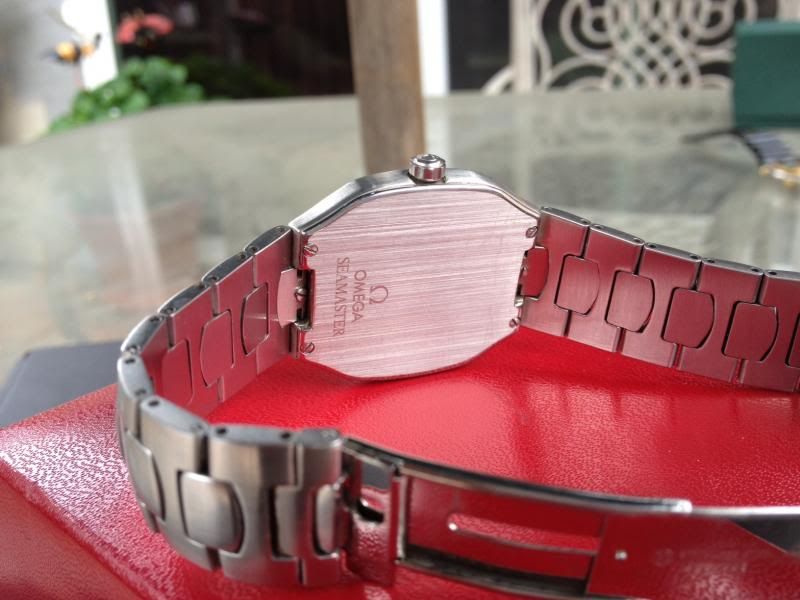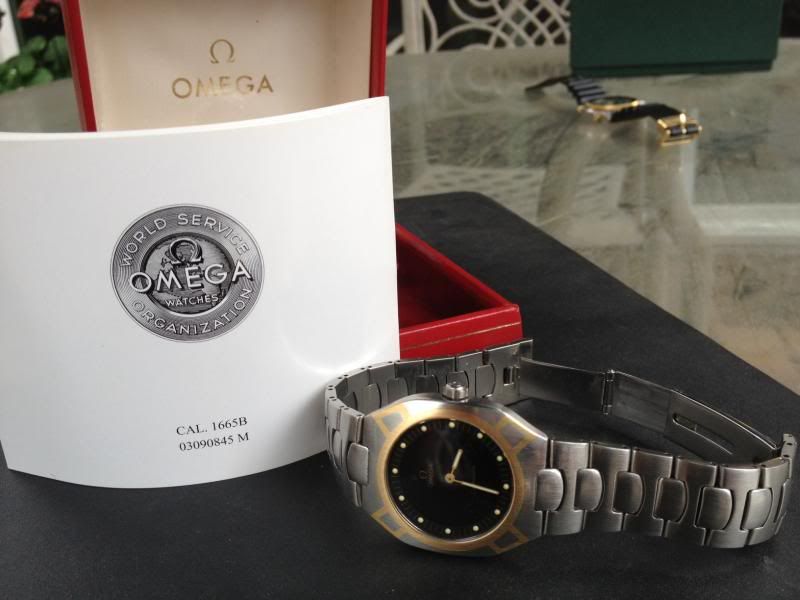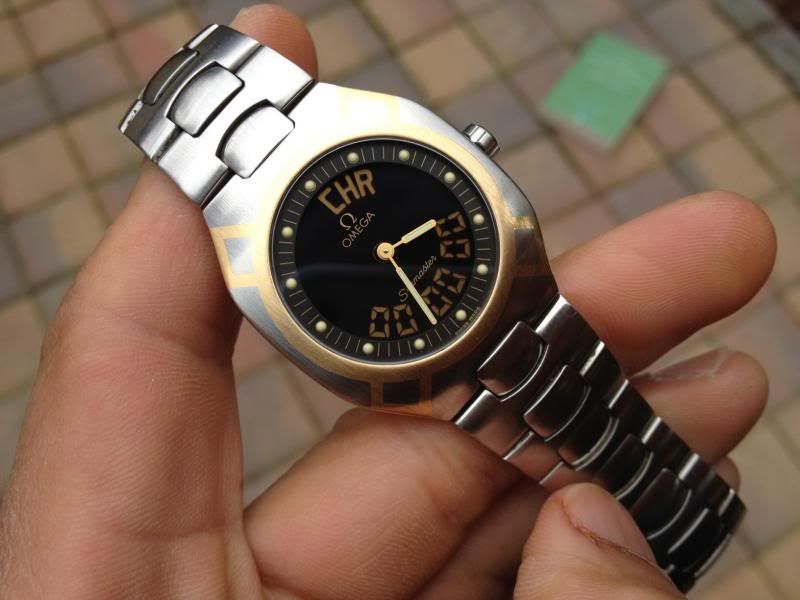 Below are pictures of functions, taken about 3 days ago. Sorry for 1) smudges on the otherwise perfect crystal, and for 2) amazingly primitive cellphone picture quality. :-(
Digital display:
Seconds & Date
Digital display:
Day & Date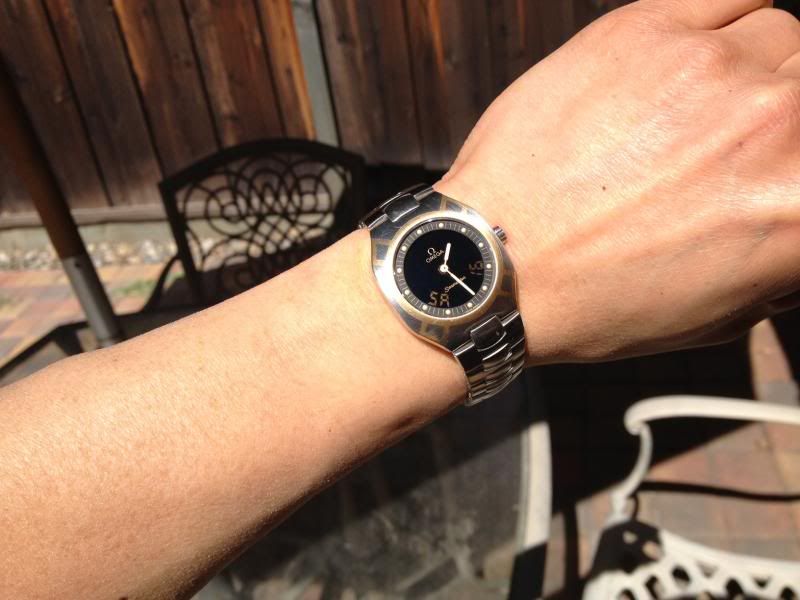 Digital display:
Current Time
Digital display:
Alarm
(current on "Off")
Digital display:
Chronometer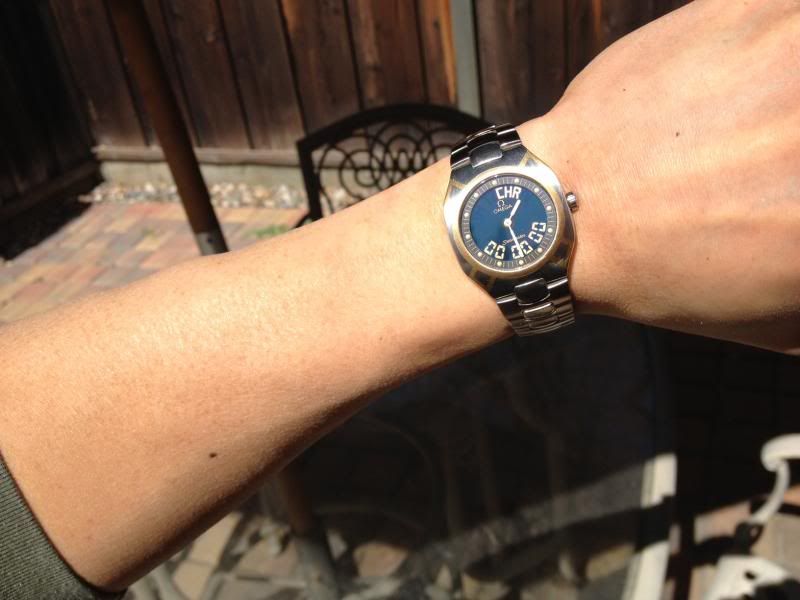 Digital display:
2nd Time Zone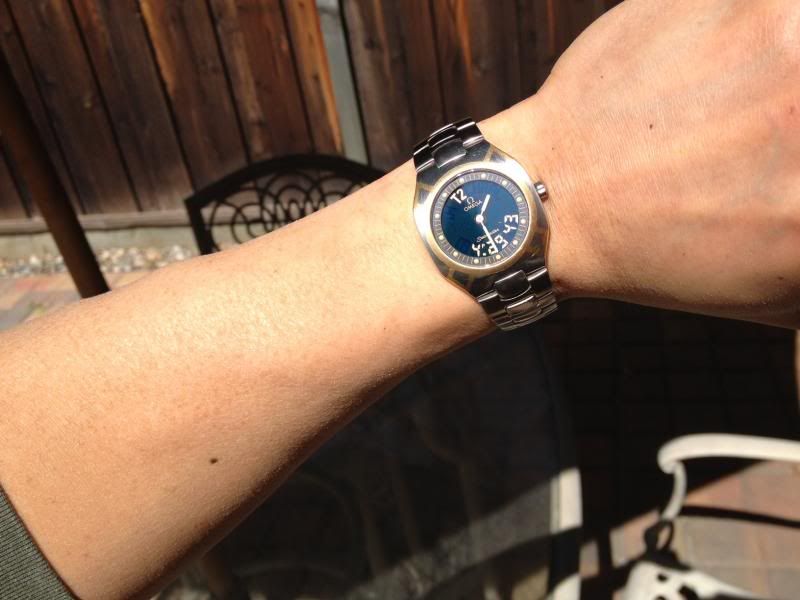 Digital display:
Countdown Timer
Digital display:
No Digital Display
I've done numerous deals on WUS, all with excellent feedback:
click here for my feedback
.
Please PM me or you can email me at (remove spaces): popmartini @ gmail . com
I'm selling several watches at the same time, so please indicate that you want to buy this Omega Polaris.
Thank you and good luck!