Love this little watch. Thought I'd share some pictures and basic info on this little gem, a blast from the past that's just as relevant and fully functional today.
Features include:
Circa 1990 or later.
Movement: 1665B (the updated movement).
Stainless steel with real gold inlay (nice!).
Beautiful, utterly comfortable integrated bracelet.
36mm L-2-L; 37.5mm diameter w/ crown. Perfect size for this kind of dress watch with subtle sports functions.
30M WR.
Digital-display functions include:
Seconds & Date
Day & Date
Current Time
Alarm
Chronograph
2nd Time Zone
Time Count-down
No Digital Display (plain dial with Omega and Seamaster text)
All functions operate via the crown, which pulls, pushes and depresses with a confident click. The digital display is visually sharp, bright and distinct. The tone and brightness of the digital display are very consistent with the permanent Omega and Seamaster text in nearly every lighting condition, outdoor or indoor. What an easy watch to wear, stare at, and operate!
Below are pictures. Sorry for 1) smudges on the otherwise perfect crystal, and for 2) amazingly primitive cellphone picture quality. :-(
Digital display: Seconds & Date
Digital display: Day & Date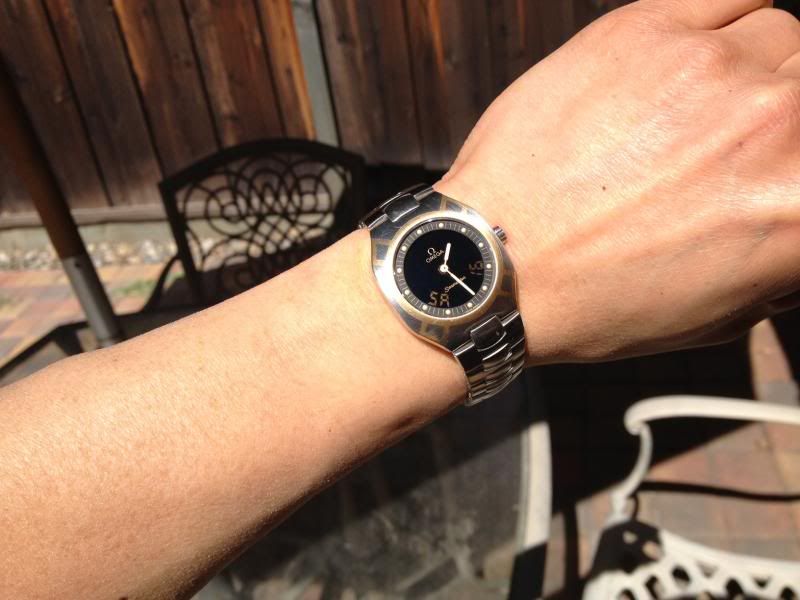 Digital display: Current Time
Digital display: Alarm (current on "Off")
Digital display: Chronometer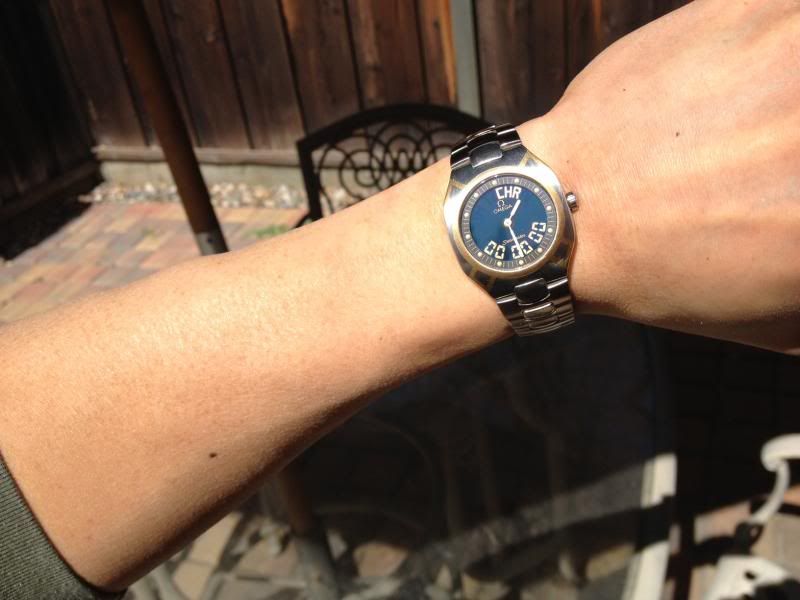 Digital display: 2nd Time Zone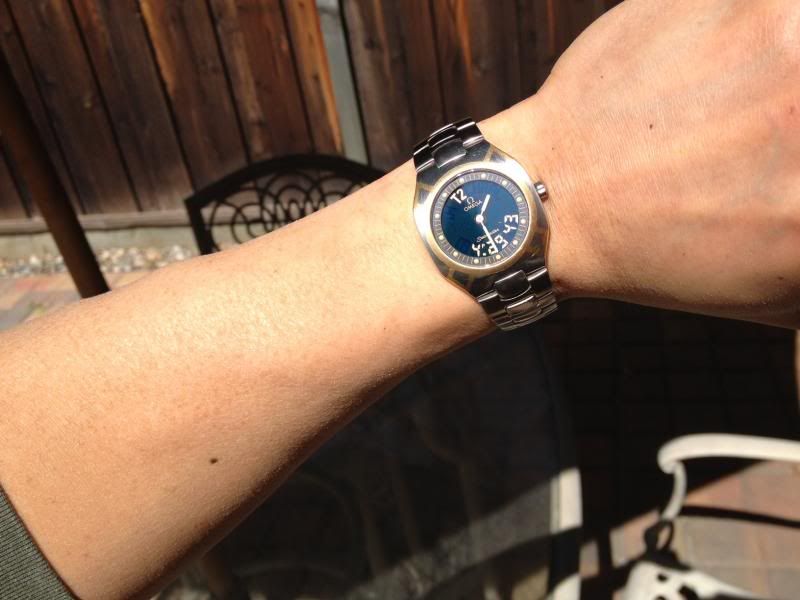 Digital display: Time Countdown
Digital display: Off
Lovely timepiece! Reminds me of the early designs by certain other luxury watchmakers. Cheers for looking!