Discussion Starter
·
#1
·
With a heavy heart I have decided to let my beloved Custom SMP go. Christmas has left me rather short of funds and it simply isn't getting the wrist time it deserves. Some of you may remember my thread from last year highlighting the mods done (
http://forum.tz-uk.com/showthread.ph...-and-eating-it
) - here is a re-cap.
The watch started life as a standard 2002 SMP 2254.50. At the tail end of 2014 I used a highly-respected UK-based watch smith to perform a full service, seal and pressure test along with the following mods (all parts are brand new):
-'Non-AC' dial from the 2230.50 fitted (way classier than the painted original)
-PO second hand
-PO crystal
-PO bezel assembly and insert
IMO this is the best looking SMP out there, but clearly I'm biased! My aim was to combine the best bits from the SMP and the PO range. The watch comes with inner and outer boxes (GC), 3 cards, instructions, service documents and receipts and all original links (plus two half links!). Here are some pics...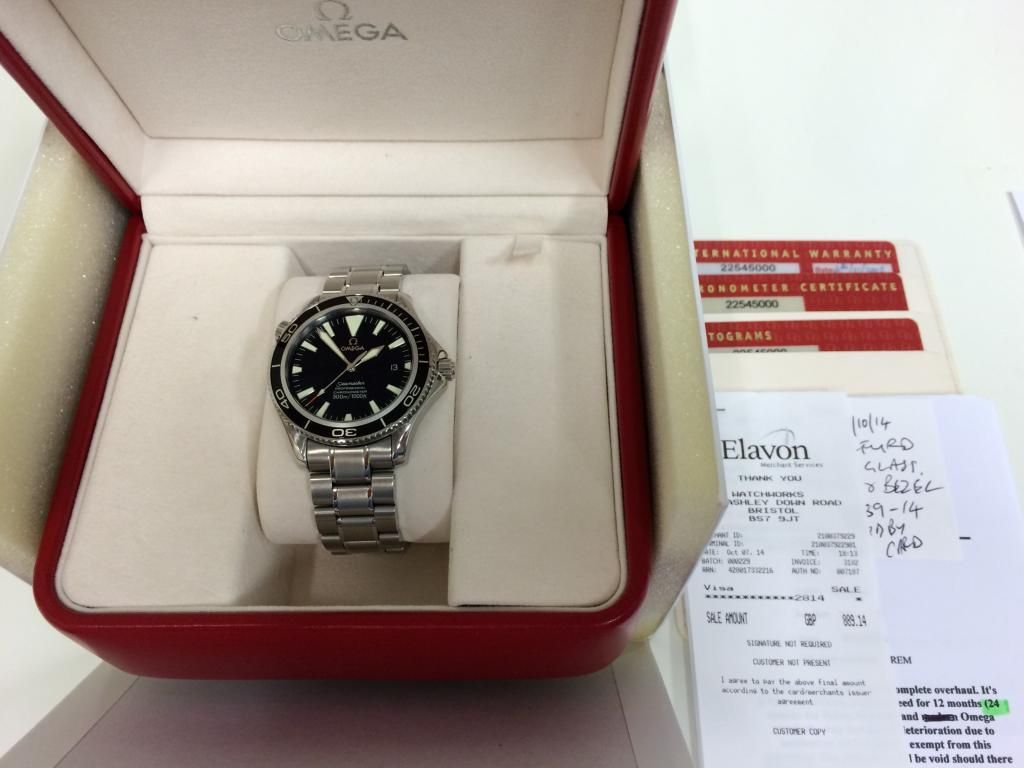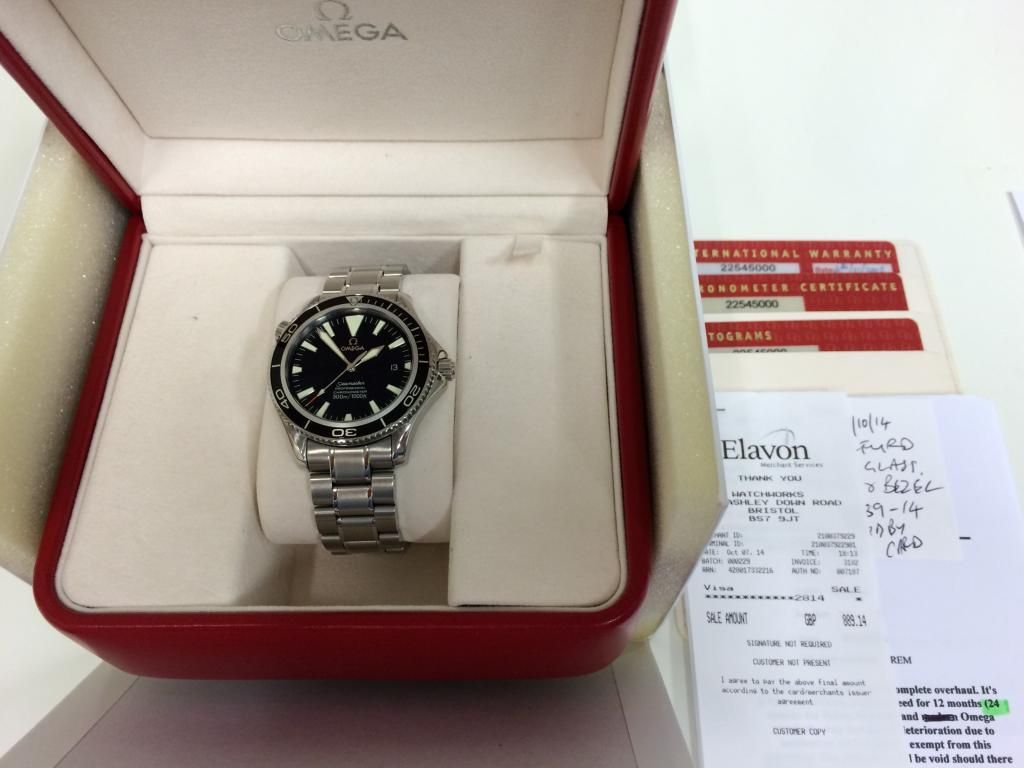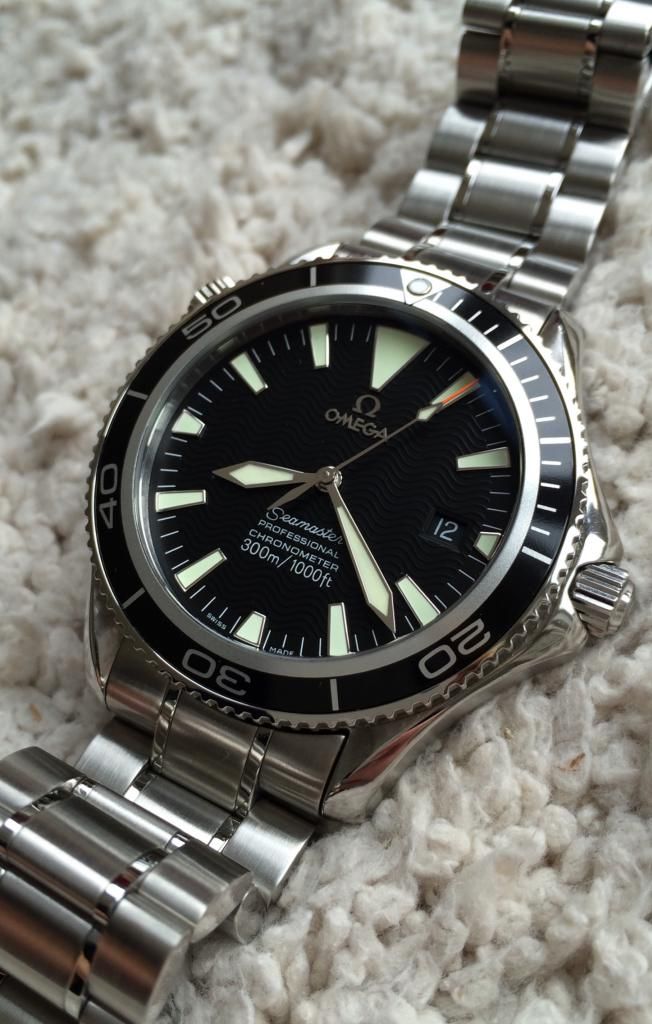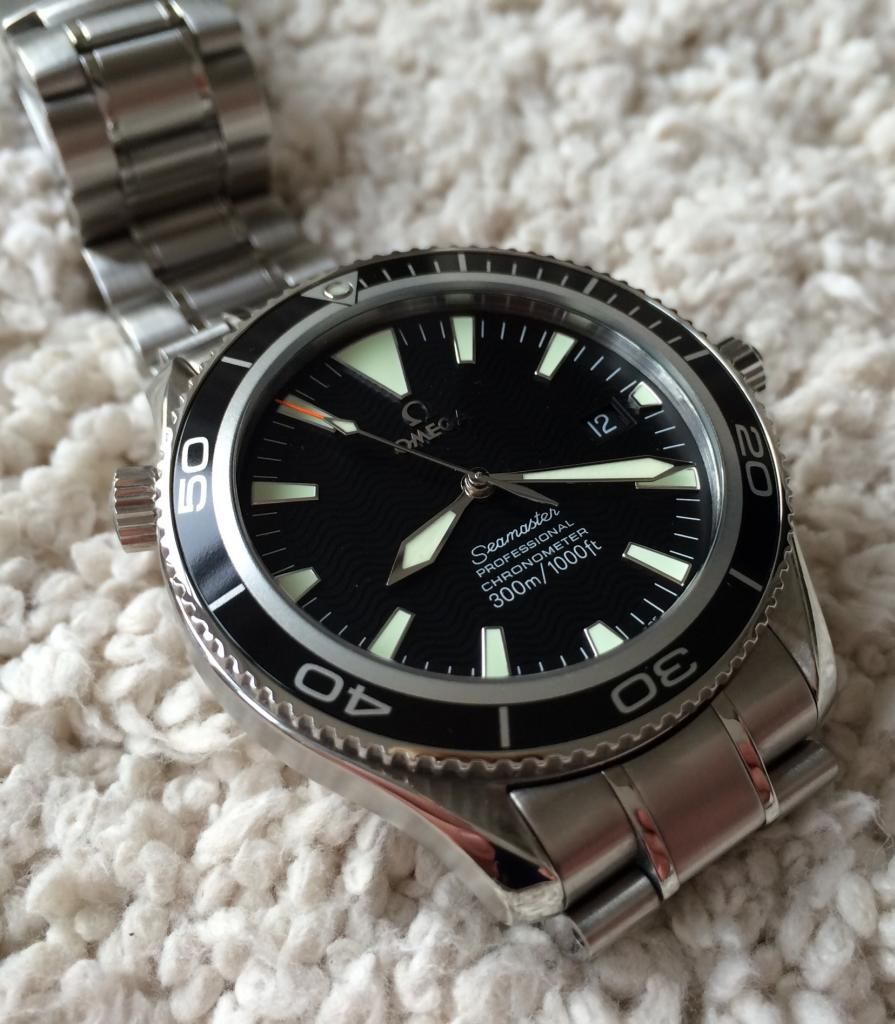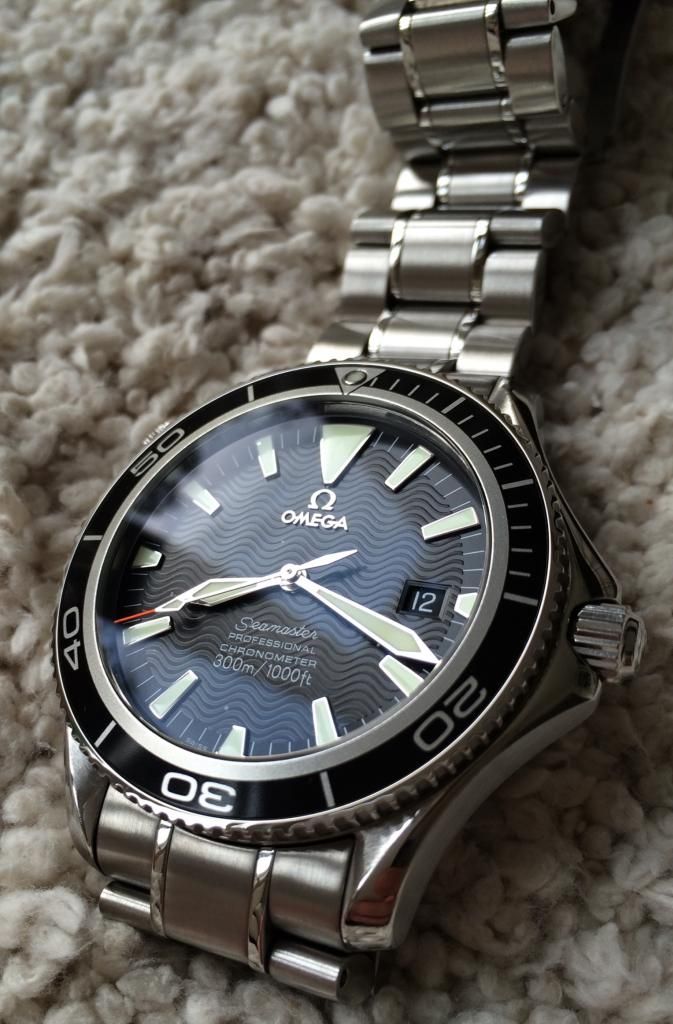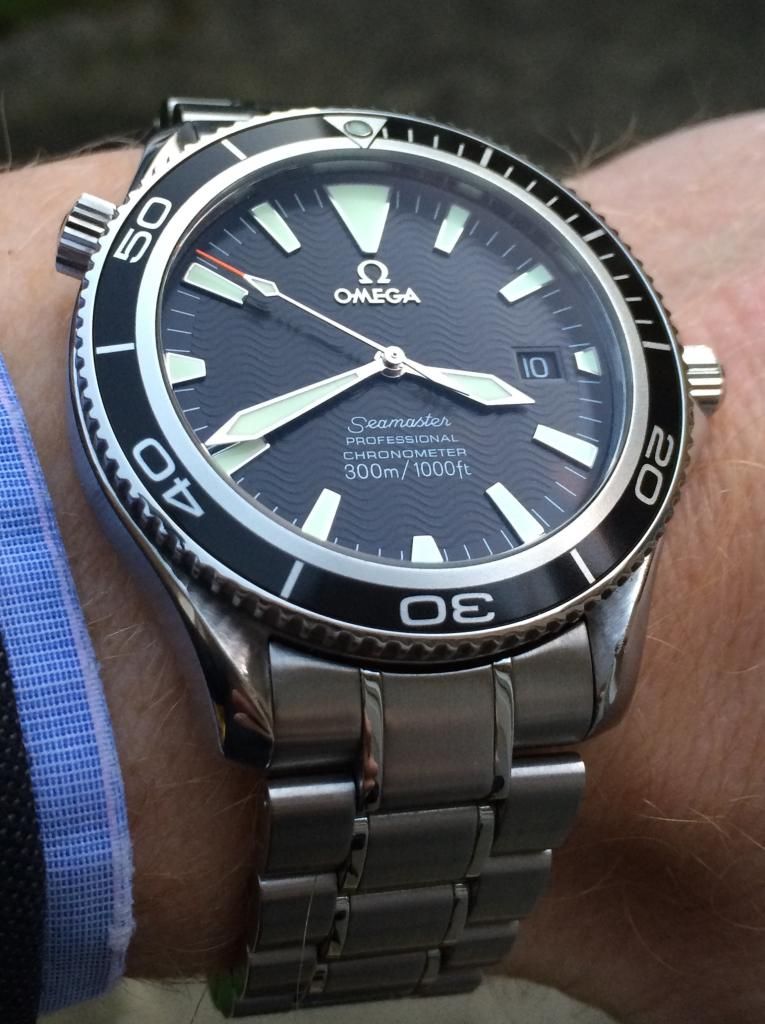 My photography skills don't do this watch justice so I borrowed a few arty ones from ASRSPR from an identical build on WUS a couple of years ago (hope he doesn't mind!)...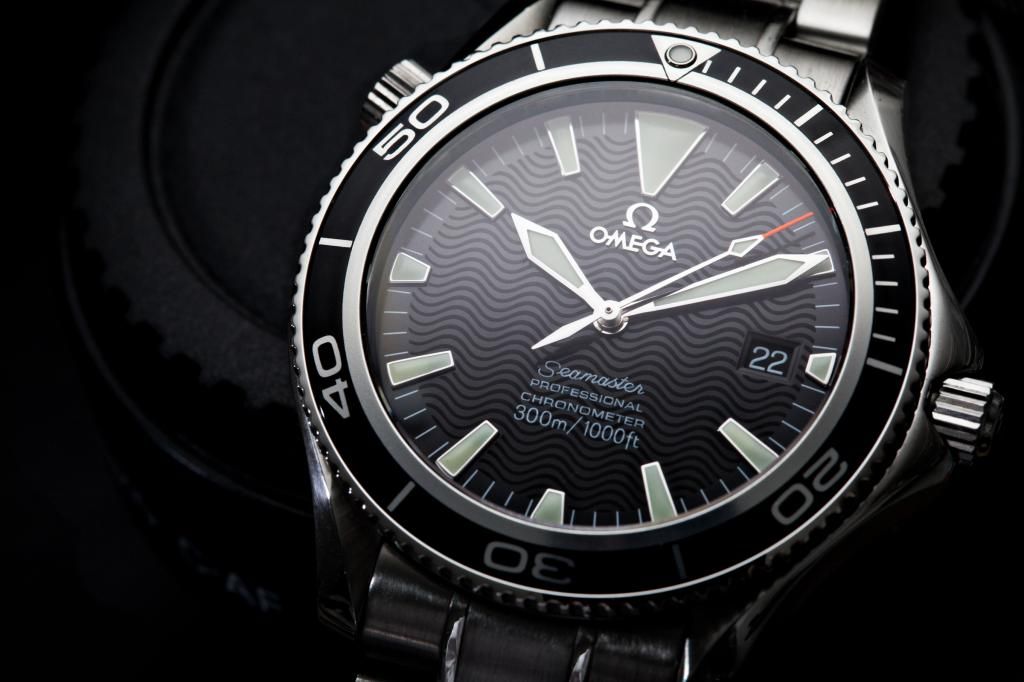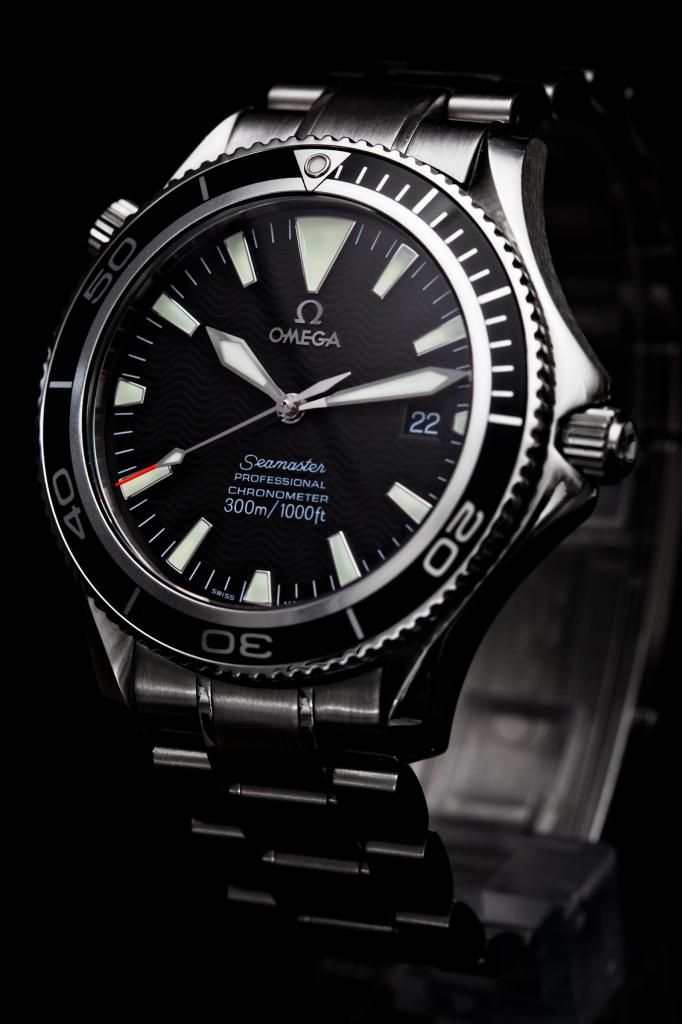 The watch is in pristine condition and obviously running perfectly (+1s / day last time I checked). Just a couple of isolated hairlines on the clasp - the case and crystal are flawless.
I have a service and parts receipt for £900 which is what the work cost me to complete. I'm after £1795 including RMSD which I think is fair all things considered - this is not your average SMP! Don't hesitate to shoot me a PM if you have any questions - thanks for looking.