SOLD SOLD SOLD
Selling an excellent condition Oris Divers 65. This one was purchased from an official AD back in September so it has plenty of manufacturer warranty left. It has some extremely faint marks on the lugs from strap changing, and I mean faint. The camera didn't capture them. Apart from that it is mint. Comes on the nice tropic rubber strap that has never been used. I wore it on leather.
It comes with all paperwork, cards etc. One thing it is missing though is one part of the outer box, but everything still ends up being a nice package.
My price is $1,150 which includes shipping. Paypal is fine at my discretion. No trades and US only. Thanks!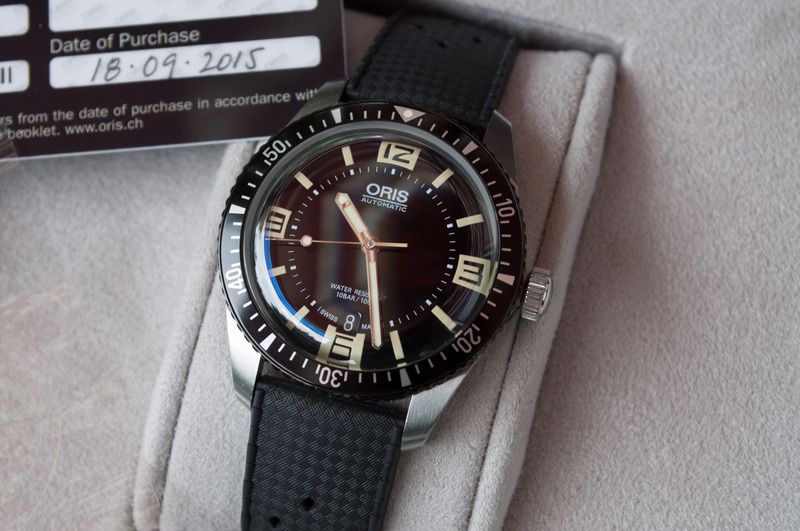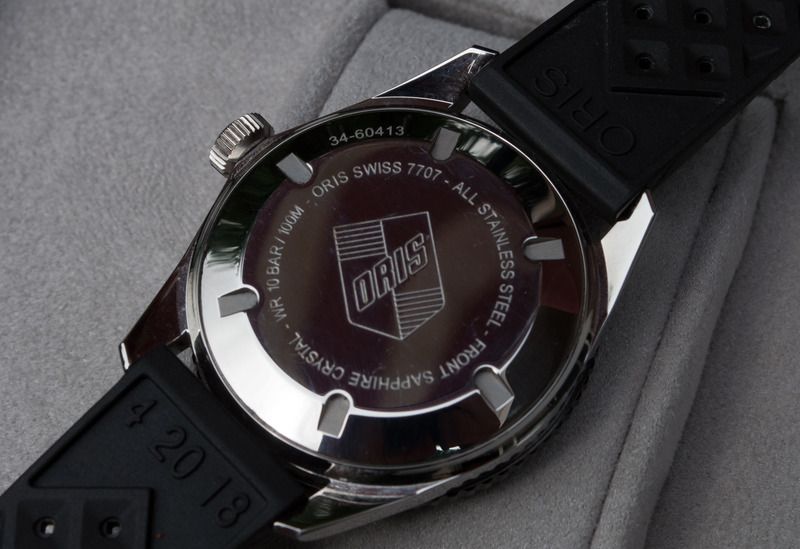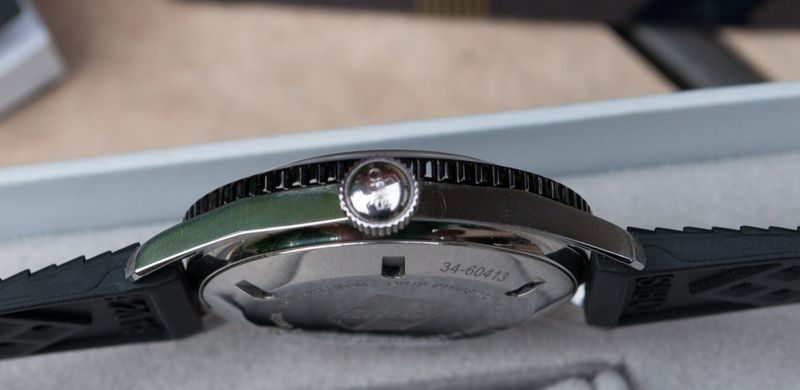 This is a smudge on the mirror polish, not a actual true mark: