Discussion Starter
·
#1
·
Hi all,
I picked this beauty up a few weeks back from a fellow WUS member. It was nice to do a face to face transaction and chat with another Sinn fan.
So I finally got time to snap a few pics of the 856 SG.
Here's some of the reasons I love this watch:
1) It's very German/ Teutonic looking, with the yellow/red/black theme and eagle symbol. SG is the German equivalent of the FBI, and this Sinn is a nice limited version without going overboard with logo's and such. Usually I am not a fan of dials with logos, as they tend to distract, but in this case I actually like it.
2) Full tegimentation, case and back.
3) It's the perfect size @ 40mm diameter. While I wear a 656 daily, the extra 1.5 mm of the 856 feels good.
4) And, lastly, the copper sulfate to keep internals dry.
I bought this watch with a matching black/red Sinn leather strap, but I prefer the OD green 3-ring Zulu.
Enjoy!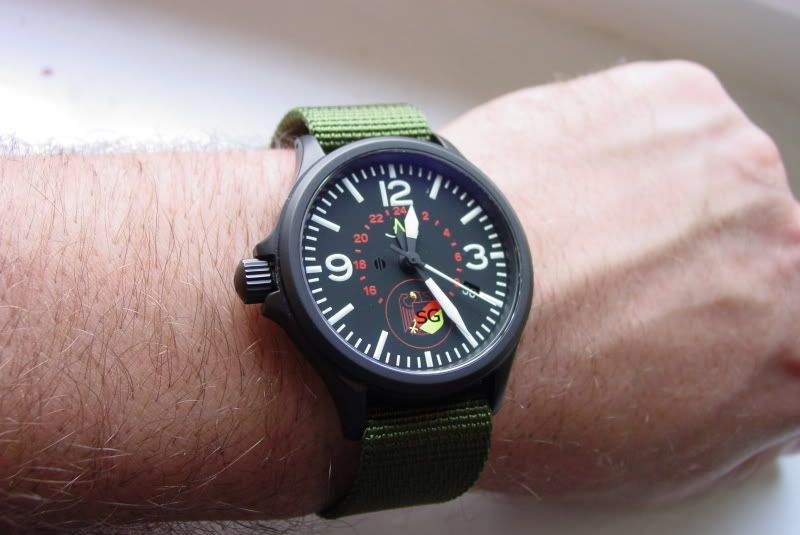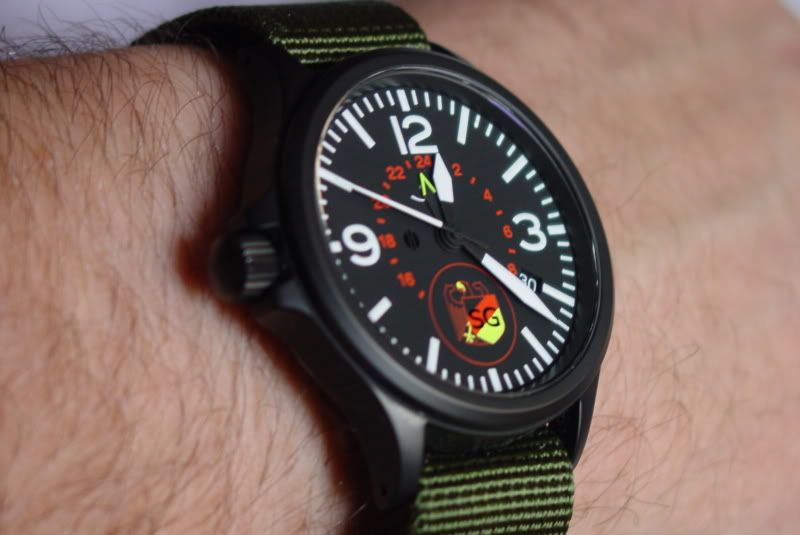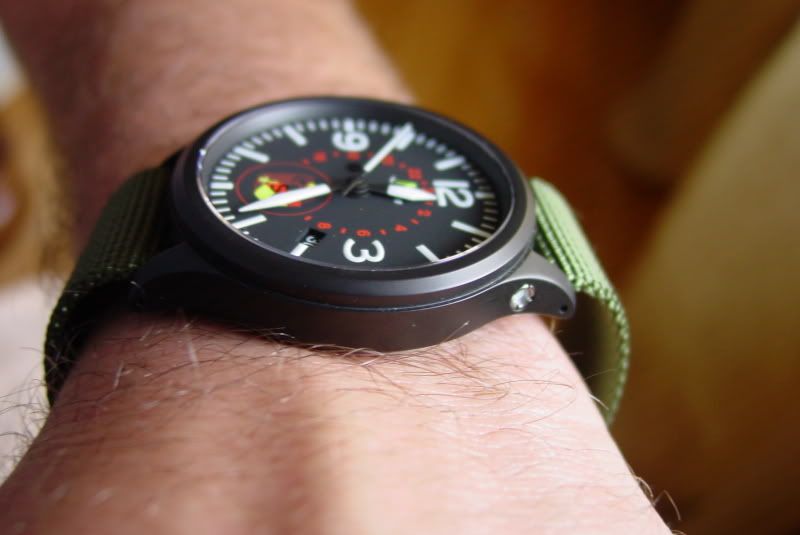 And a couple "angled" shots, to show a little more of the purple AR coating...