At Bill's suggestion, I've taken what I find to be the more relevant images from the
Project 300: Dial and case design
thread.
ASPSPR
sterile
no date white hands | no date silver hands
black date wheel | white date wheel
Alternate scripts
enkidu
reduced mkii and circle-y
stew77
new vs old seamaster 300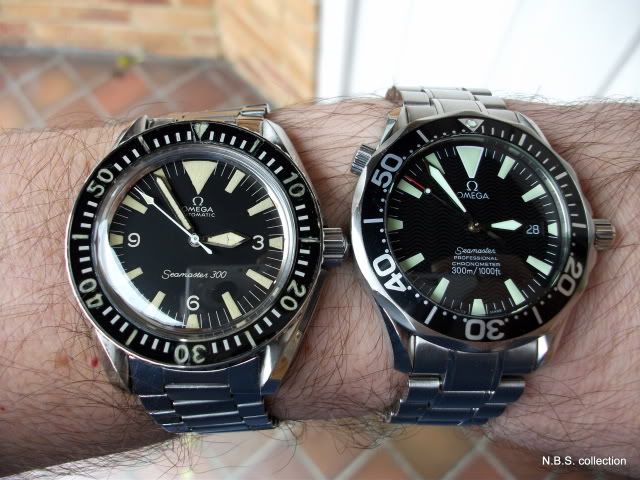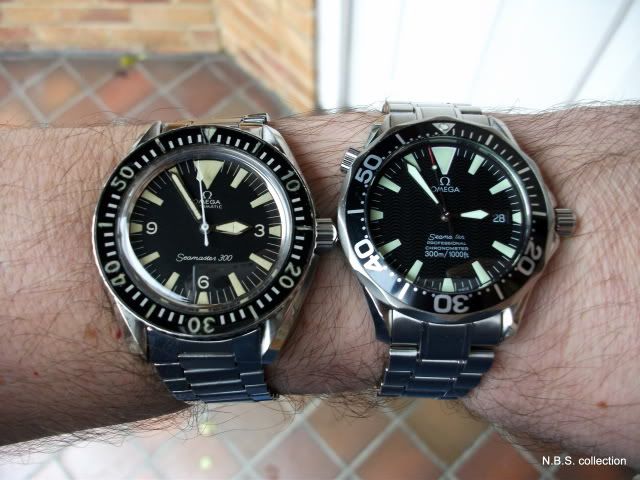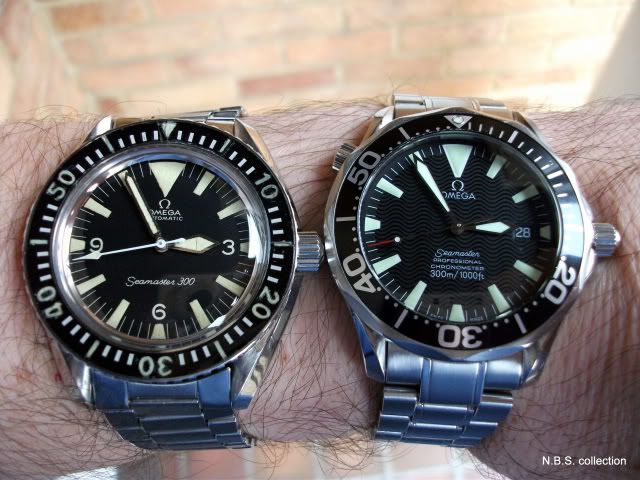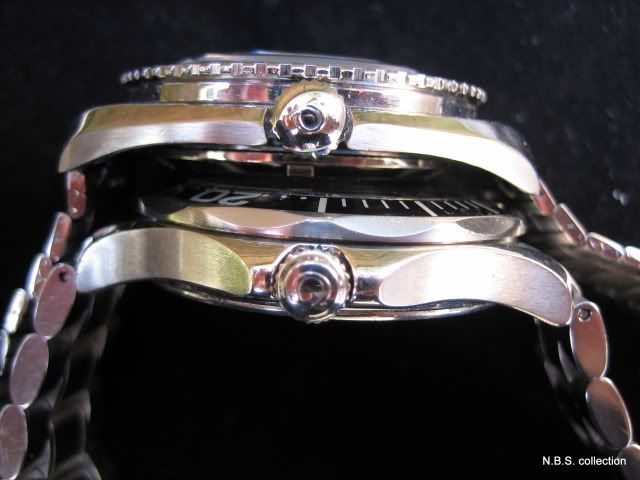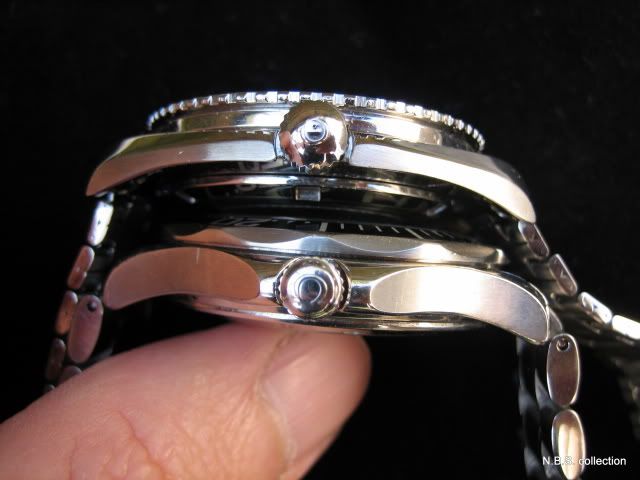 ASRSPR
Byron font
m.and
Posted by Thieuster, SM300 style dial and hands by MKII
kywong
Comparison shot between ASRSPR: original has narrower bezel; thicker silver ring between bezel and dial, 3, 6, 9 markers are wider and shorter; original's hour indexes are larger and squarer;
kywong
Microgamma font, hour markers edited, bezel width reduced
OmegaCosmicMan
Lombritz font + date at 4:30
Yao
A-D comparisons
es355
Original Seamaster 300 with rounded date window
Watchco Seamaster 300 with squared date window
kywong
Simple Serif font example with 9 and 6 still using open fonts.
I apologize for copying the url's of the images from the other thread, but really couldn't see how to restart the thread without the images. I also apologize for any mistakes in summarizing the objective behind the images; wholesale copying of all the text would also have been impractical. I'm sorry if my editorial scissors left your post and or image on the floor; feel free to reply with a copy of your content if you deem it relevant.