Dear all I would like to share with you my quest for the "perfect pilot watch" that is giving me quite of a headache.
I have been flying for fun since I was 18 and I had the luck to have very nice watches at my wrist, but unfortunately none of them were close to my own idea of The Perfect Pilot Watch: the aircraft clock A-13A. Basically I was looking for a no frills, large, easy to read dial, central minute counter for my VFR navigation, no tiny sub-dials, no date….a tool working well in a cockpit, not a watch to show to your friends at the bar.
So after many years (and many drawings) I've finally decided to design my own watch, for my personal usage.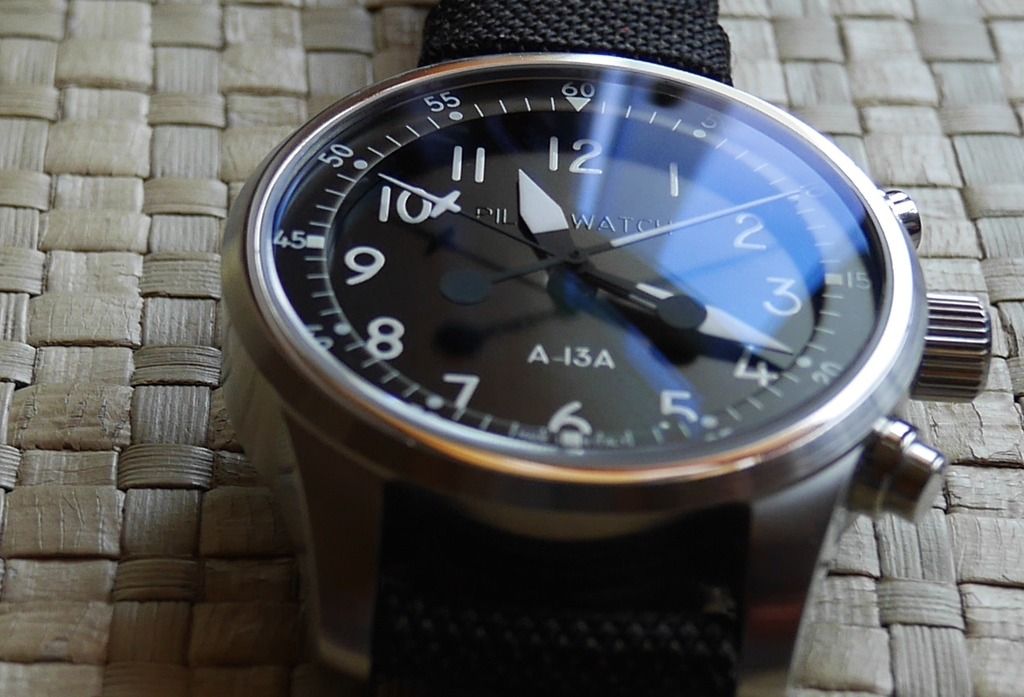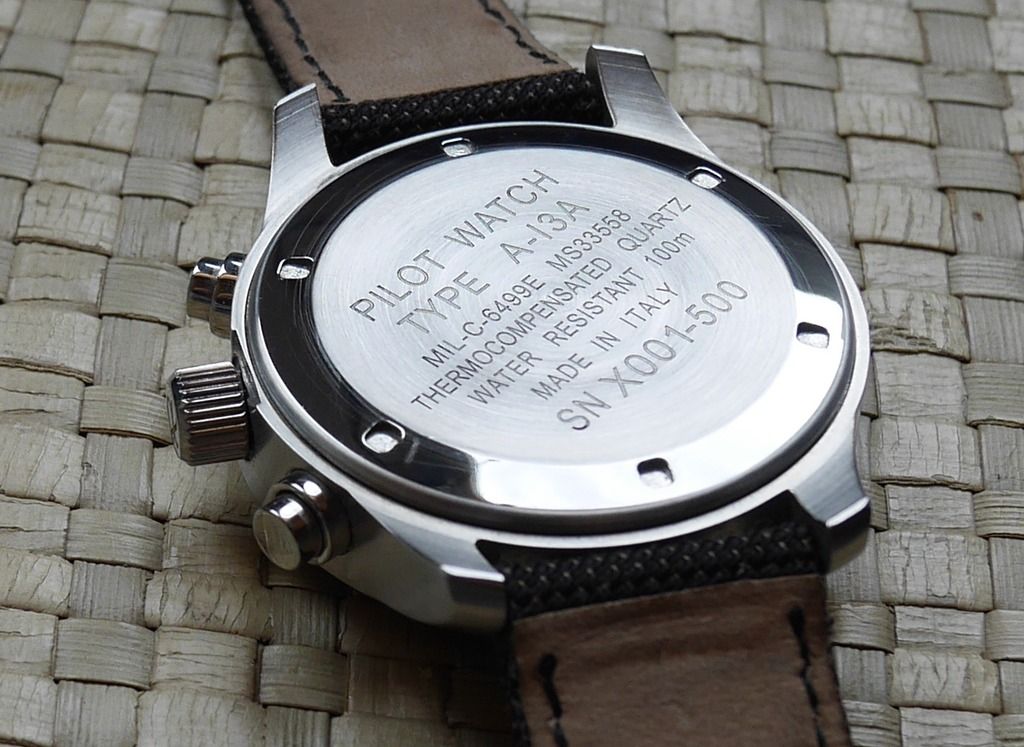 Updated now,
what I like so far:
· The double coated sapphire is excellent and glare is not an issue
· I've tried to put the largest, most visible dial into a 42 mm case and to my eyes it works fine
· I'm happy of the general layout and it's just Ok while flying.
· Kevlar Cordura strap works very well.
what I do not like:
· The movement Eta 251.264 is far away from the first movement I took into consideration years ago, the Lemania 5100. I will never understand why they dismissed that.
· Setting crown looks too tall and looks "wrong"
· The counterweight of the two central counters look huge. Unfortunately I guess there is very little to do here since the manufacturer specifies for them an extremely low allowable unbalance. Basically their center of mass shall be on their shaft, period. Central counters hands have been the most time consuming problem for far.
· The shade of black of the hands look more matt then the black of the dial and I'm not sure I like it
· The case back engraving doesn't please me that much. I'm thinking about a much deeper engraving.
Pilots and watch enthusiasts please share your opinions and suggestions with me.
Be careful up there!