Discussion Starter
·
#1
·
Thanks in advance for any assistance. This is my first post and I would like to ask a few questions about new purchase which is a New Haven "style N.H.S. 611-23?T made by the "New Haven Clock Co." I do not have the clock home yet, but the rough dimensions of the clock are about 7" wide and about 9" tall as seen in the pics, but again I can't see the end of the yard stick and don't know for sure.
I am a retired shop teacher that has converted a bedroom into a home office that I am decorating in Art Deco / Streamline Moderne items that not only display well, but also function. Among the subjects that I taught back when the rocks were soft (early 70s) was architectural drafting & design and later just woodworking/metalworking/power mechanics, etc., but in my decoration of this room, I want to display & call attention to a few famous industrial designers of the Art Deco / Streamline Moderne era. As just a few examples ..... I have a vintage Big Ben clock and a vintage Hoover model 450 vacuum both designed by Henry Dreyfuss, a Emerson Silver Swan fan designed by Jane Evans and introduced in 1934, a large vintage RCA Victor console radio, a vintage "tanker" desk that I restored, vintage art deco lighting, and so on.
I hope that they are not too large, but I am posting a couple of pictures (below) of the clock and my questions are:
1. ballpark on time period that this clock was manufactured
2. what was the name that the New Haven Clock Co. gave this clock
3. any ideas as to what industrial designer designed the clock? I am very new to the vintage clock collecting, but this clock seems to me to have a very unusual shape and face design.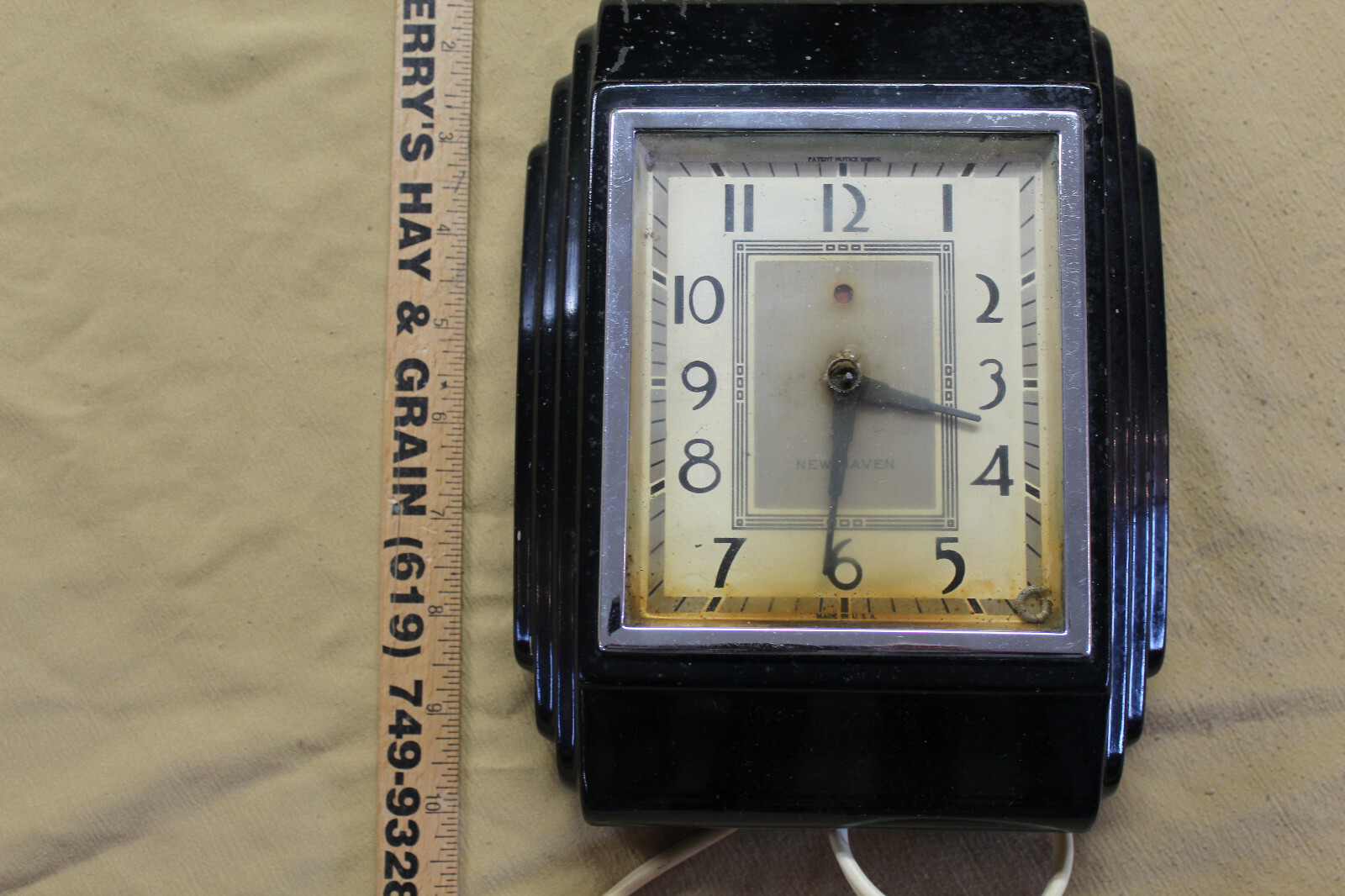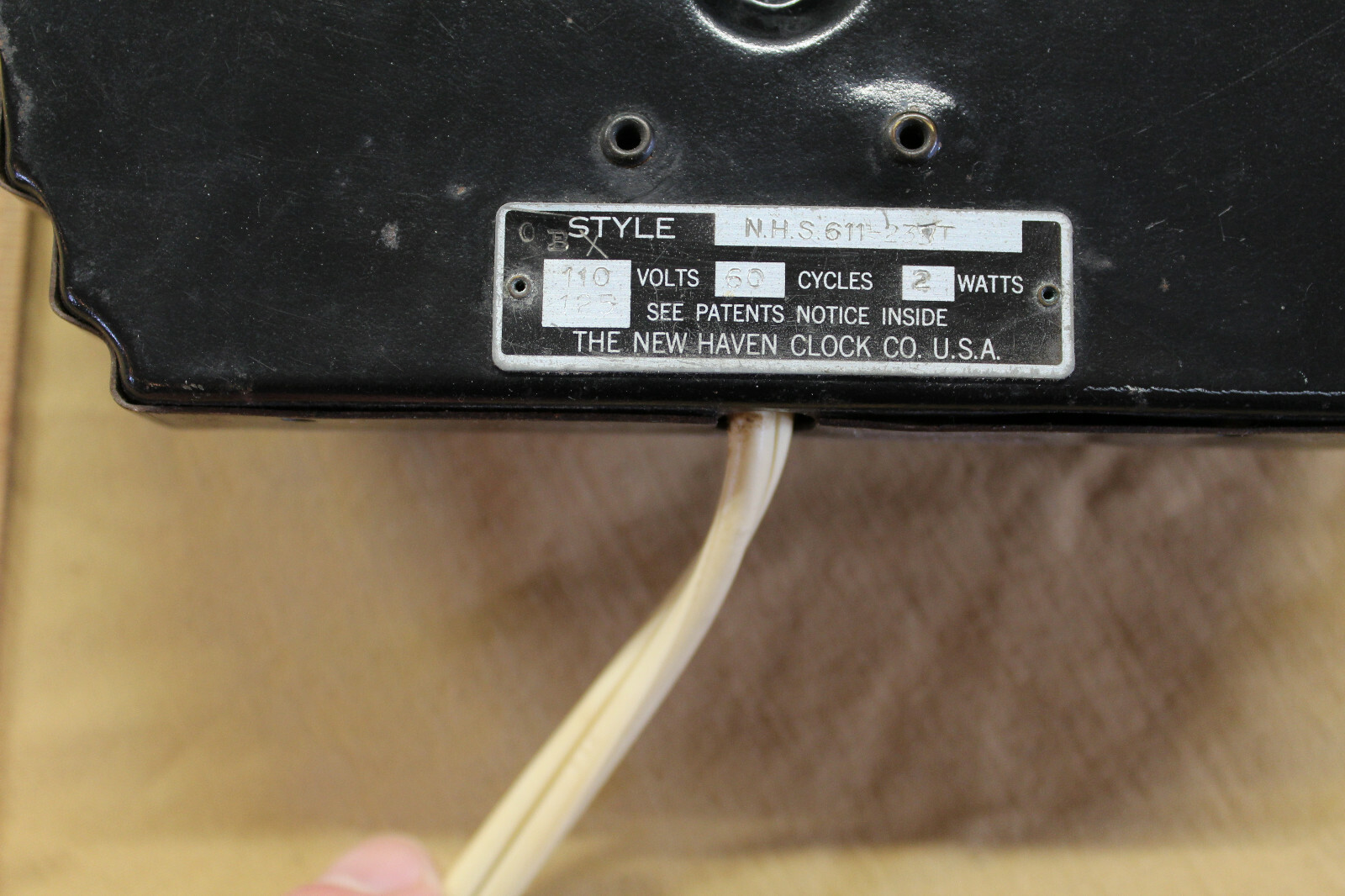 Thanks Again ~ Dan