Discussion Starter
•
#1
•
Last Wednesday, I finally pulled the trigger on a new 750T Searambler. I have been wanting one since the summer, but never got around to ordering. Every time I was about to place the order, something always came up which prevented it. I always felt better by telling myself, "Don't worry there's plenty. Just get one later on". Well, the day had come and "later on" had to be now. I knew with only a few remaining, if I didn't move quickly, my window of opportunity would be closed forever.
Today was the much anticipated day of arrival. The FedEx guy knocked on the door about an hour ago, and I flew down the stairs to answer it. Since this was my first Sub purchased directly from DOXA, I decided to grab the camera and document the unveiling.
For those of you who have never ordered directly from DOXA....here's what you're in for.:-!
Just a box, plain and simple but we all know...this is where "plain and simple" come to an end......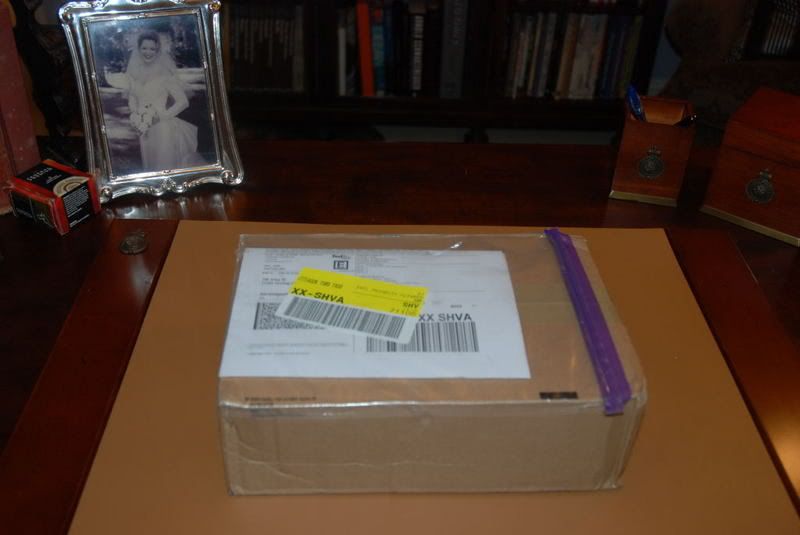 Now, let's see what's inside. With a bit of brown paper packing removed, this is starting to look more like it......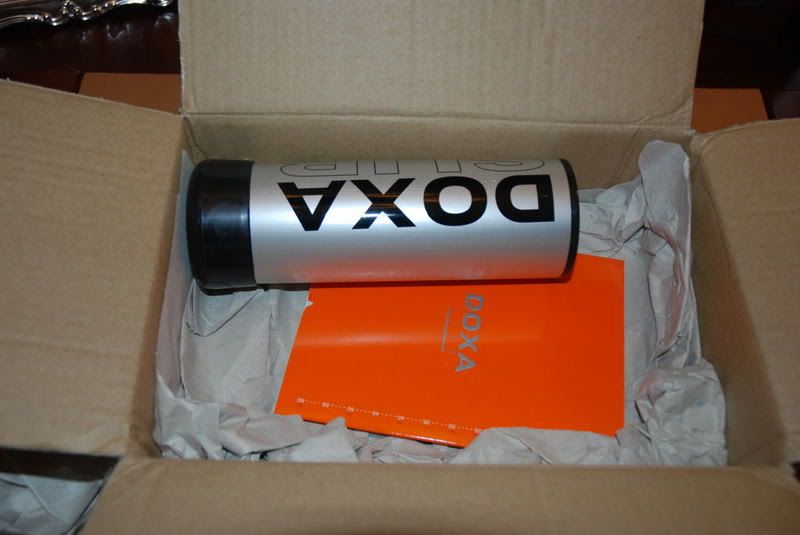 Ah, now to see if they sent the correct watch. Yes!! Yes they did!!:-!......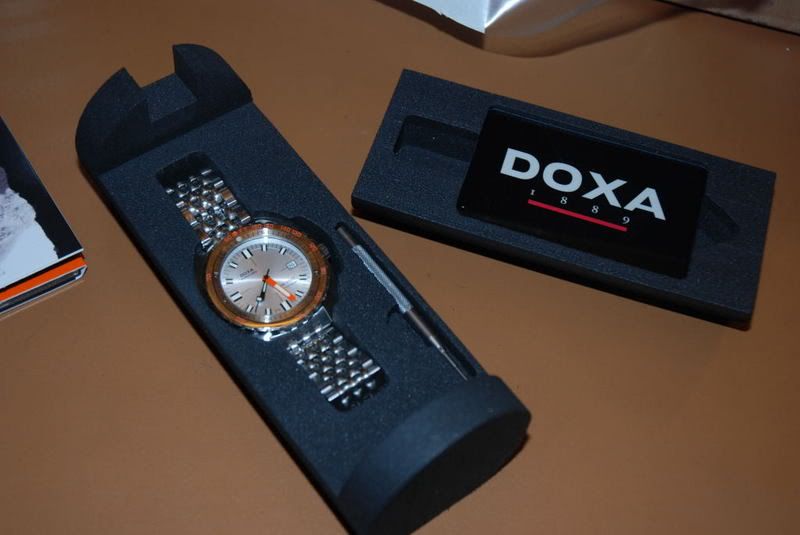 Since I only wear one DOXA at a time, I thought it wise to move my already sized and scuffed Caribbean bracelet, over to the 'Rambler. This way it gives me a pristine bracelet to keep in reserve and also removes a lot of that "new watch" anxiety. You know, where you walk around for the first couple of weeks being super careful not to get the slightest little scuff.;-)
So here goes, off with the new......
And, on with the old......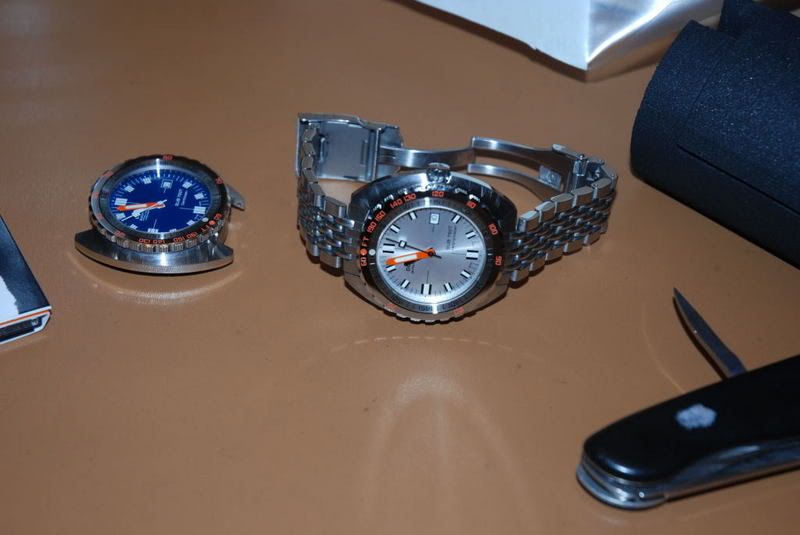 Now, everything is complete and ready to go. Man, am I stoked!!!:-!:-!