A while ago, James (jad3703) had a group of straps for sale.
One in particular, a red one, caught my interest and I ended up purchasing two of the straps.
By the way, no surprise since James is a great guy, the sale went great and the straps arrived the other day.
I had a vision of a particular watch for that red strap...
and put it on the strap last night.
Now, I think it looks pretty sharp and Sinn does put red highlights in the leather strap for the U1,
I'm just amping that up a bit.
It is raining really hard here, but I ran outside for a quick shot.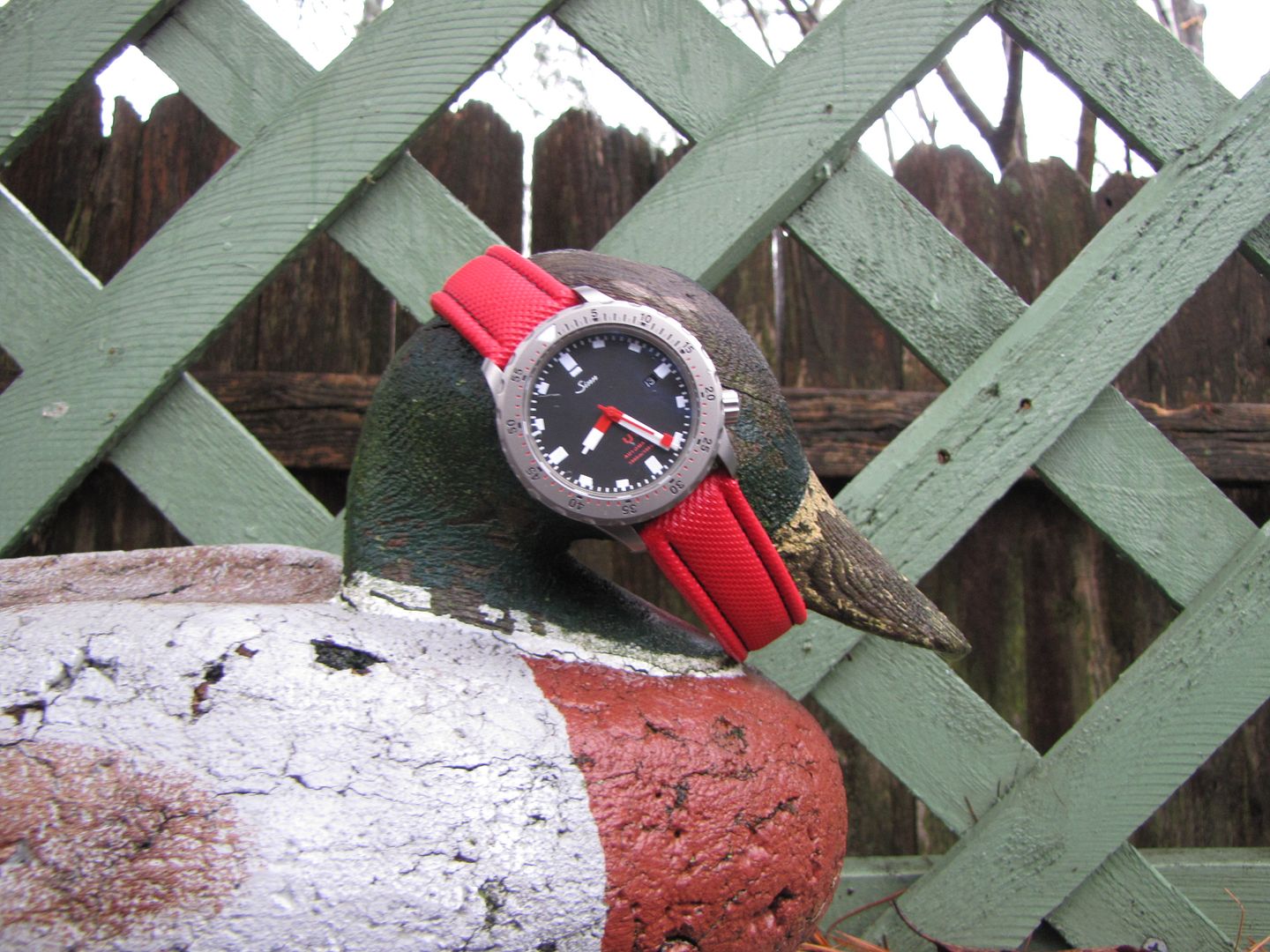 I figured I would use a duck for a symbolic touch, as it is pouring outside and I am wondering
if I am going to "duck" wearing a red strap in public.