·
Ball Watch, Bremont and Longines moderator
There have been a few questions on how to remove the half link on a Spacemaster bracelet (This includes the Magnate GMT since it uses the same bracelet). Here is a few photos to show how to drive out the pin with a bracelet tool. Key is to line it up straight and drive it out the other side. After the pin is out the screw can be removed and off comes the link.
(Note these photos show the pins start to be driven out the other side)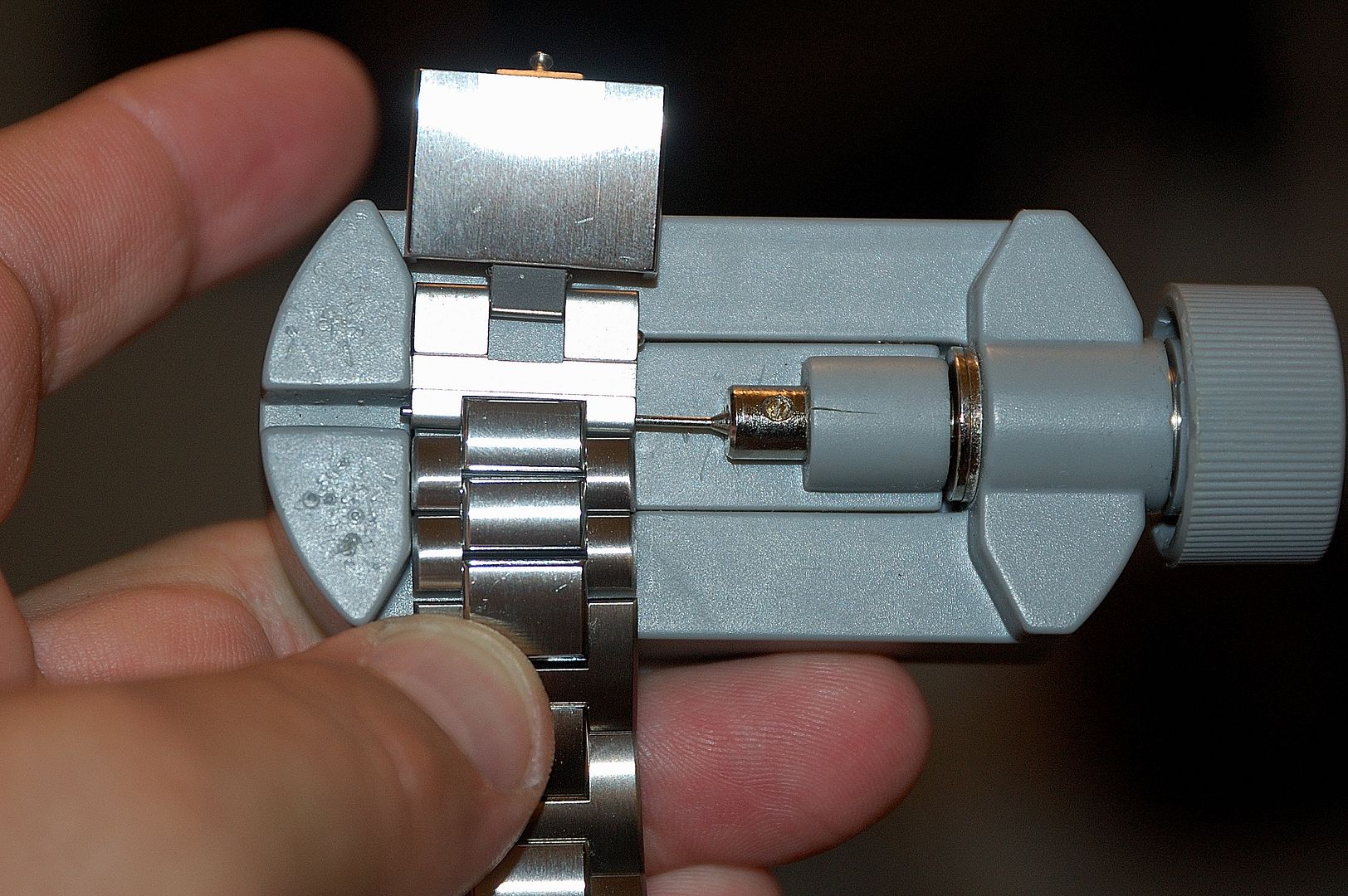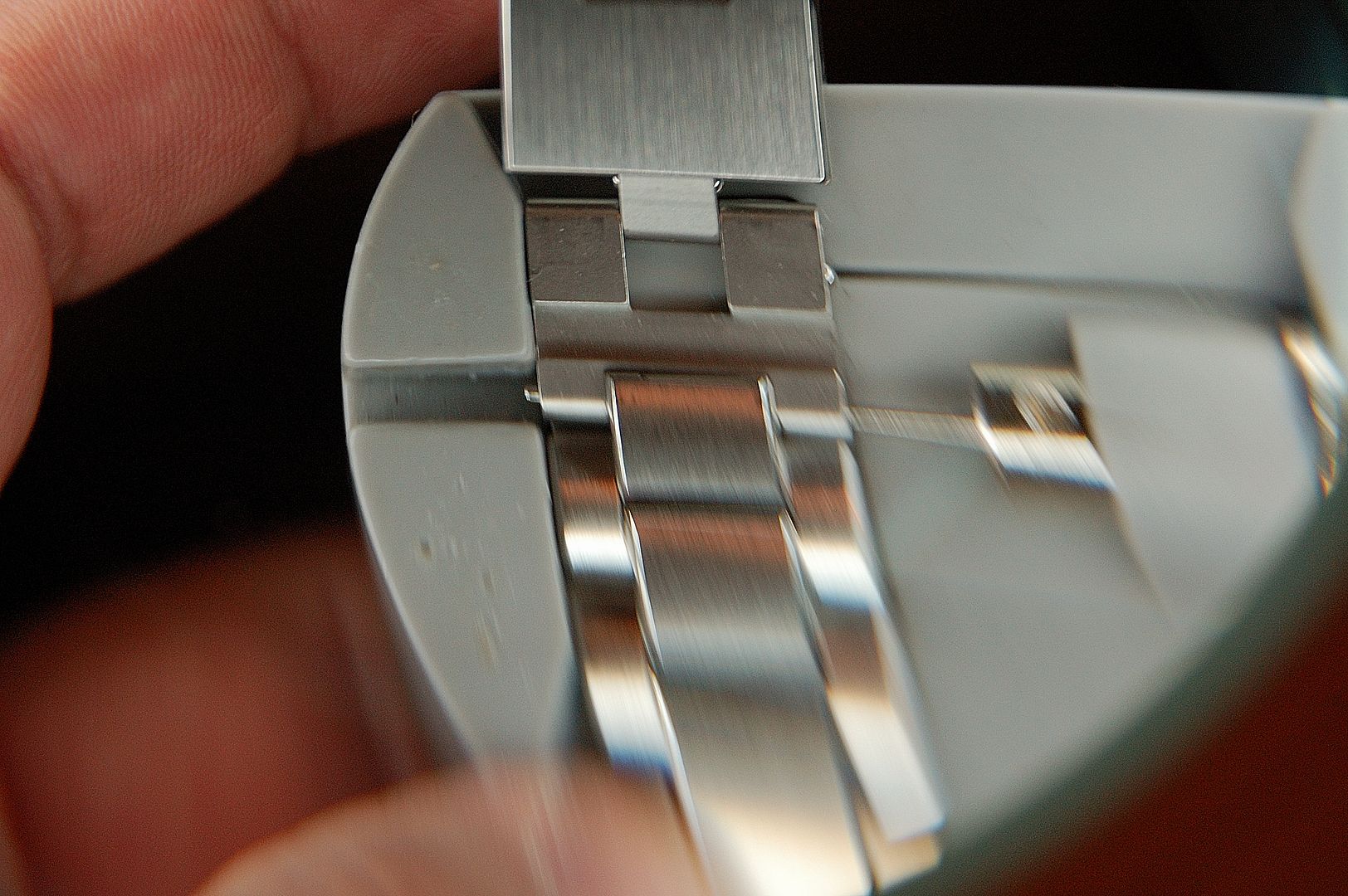 Here is a picture of the pin out. As Joe pointed out below the keeper rests in the center link and be careful it slips right out once it is separated. This collar needs to be moved to the new link.
In this picture you can see the collar in the middle of the link: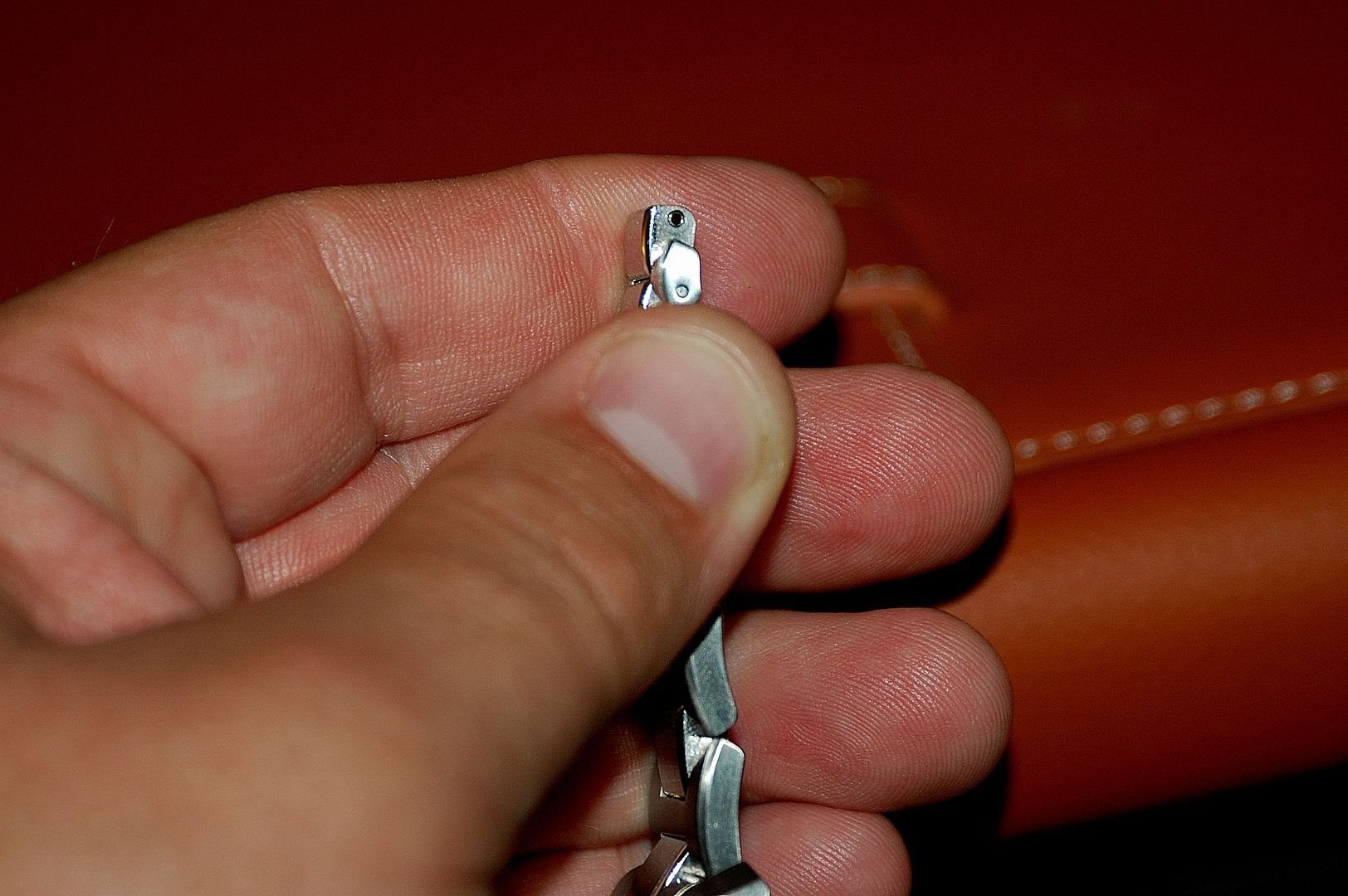 Here you can see the snap in the middle of the pin. Note the extra long drive pin for the tool. This is needed to get the pin fully out of the collar.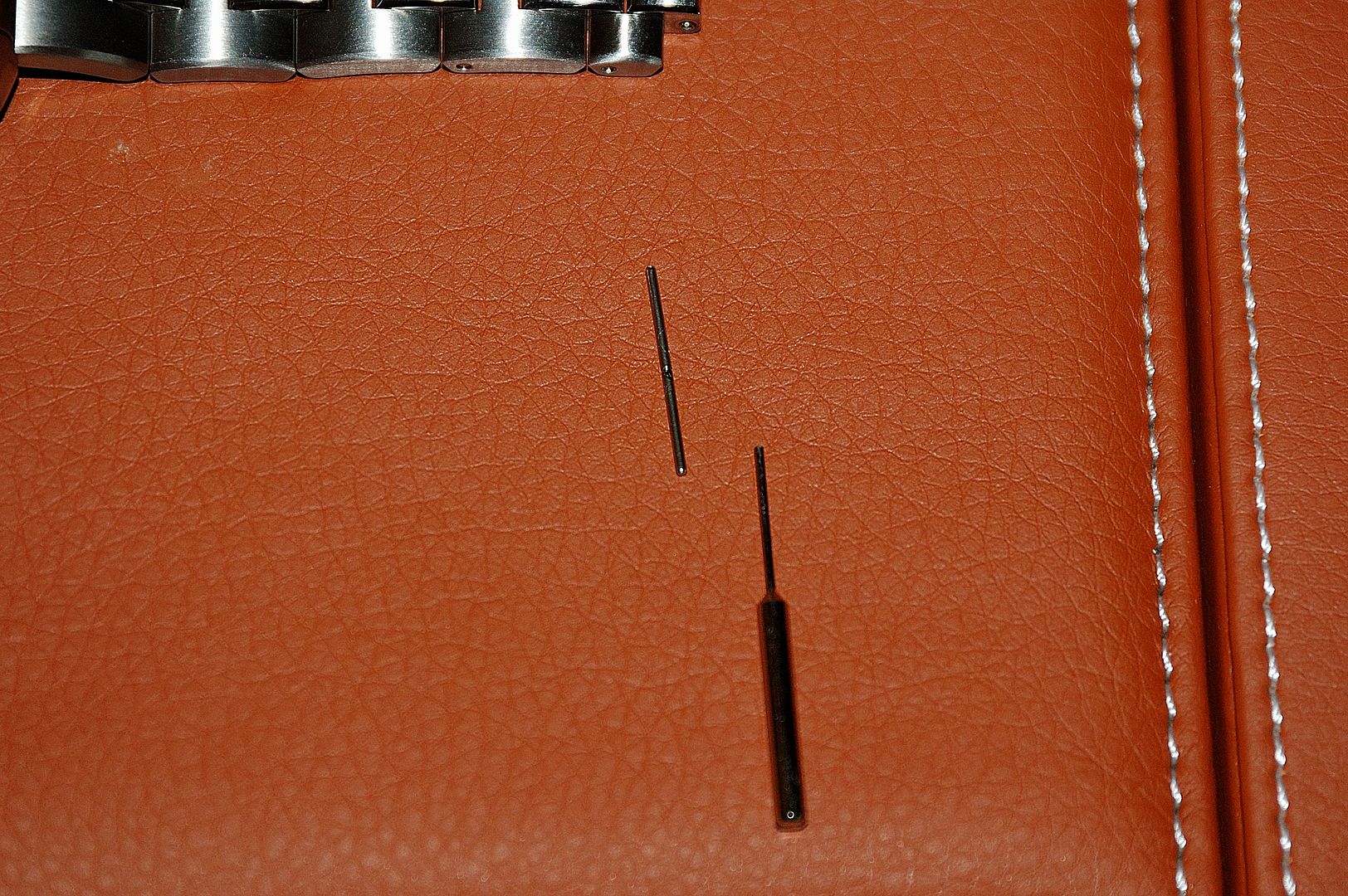 When replacing the pin in the remaining links and the dive extension push it in as far as possible by hand. Then used the end block on the pin to to press it in flush to the link edge. Next use the pin tool to set it. I could hear it snap into place and it appeared to be centered on both sides as shown here.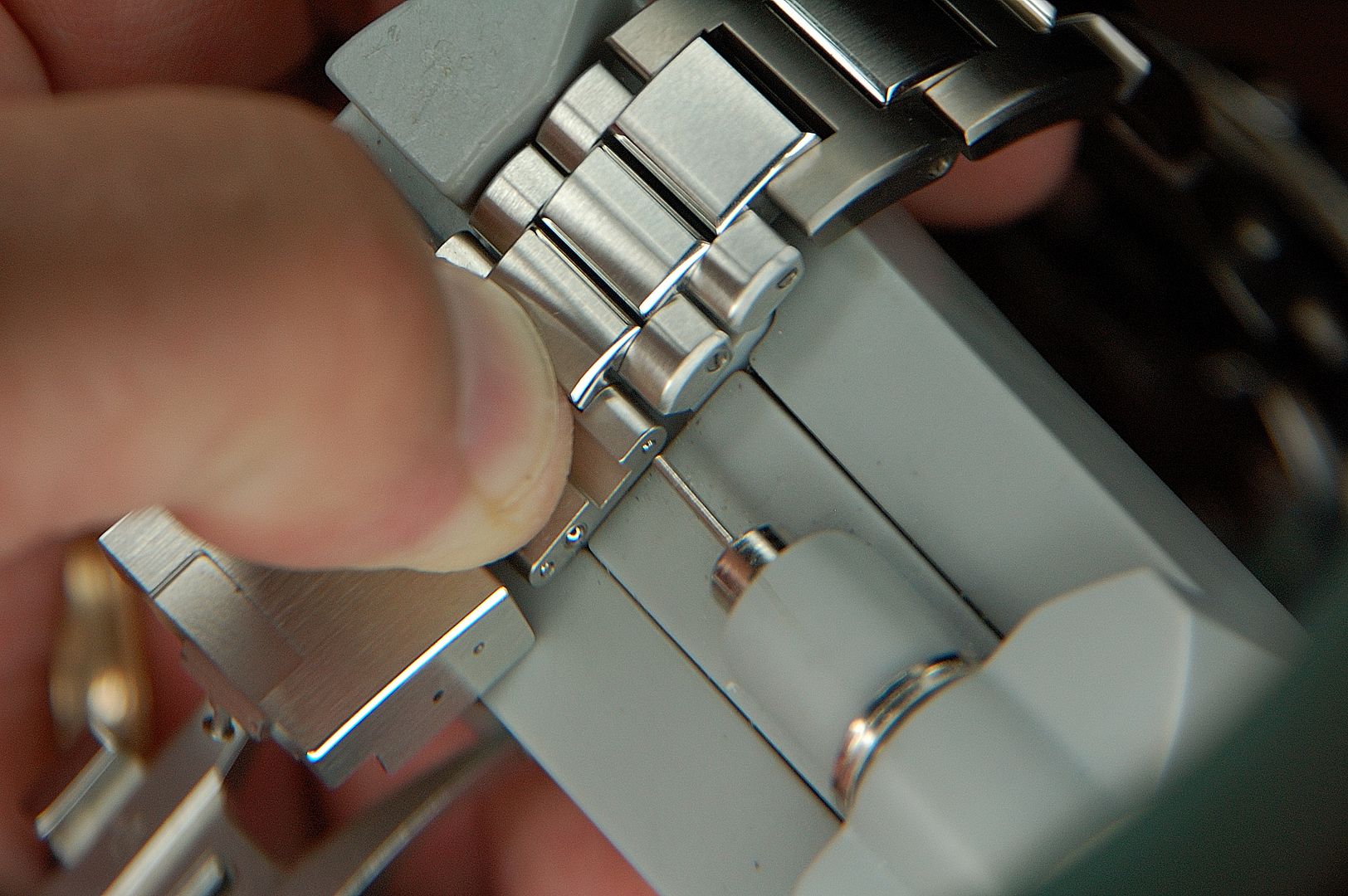 Here is a picture of two tools that work for this job.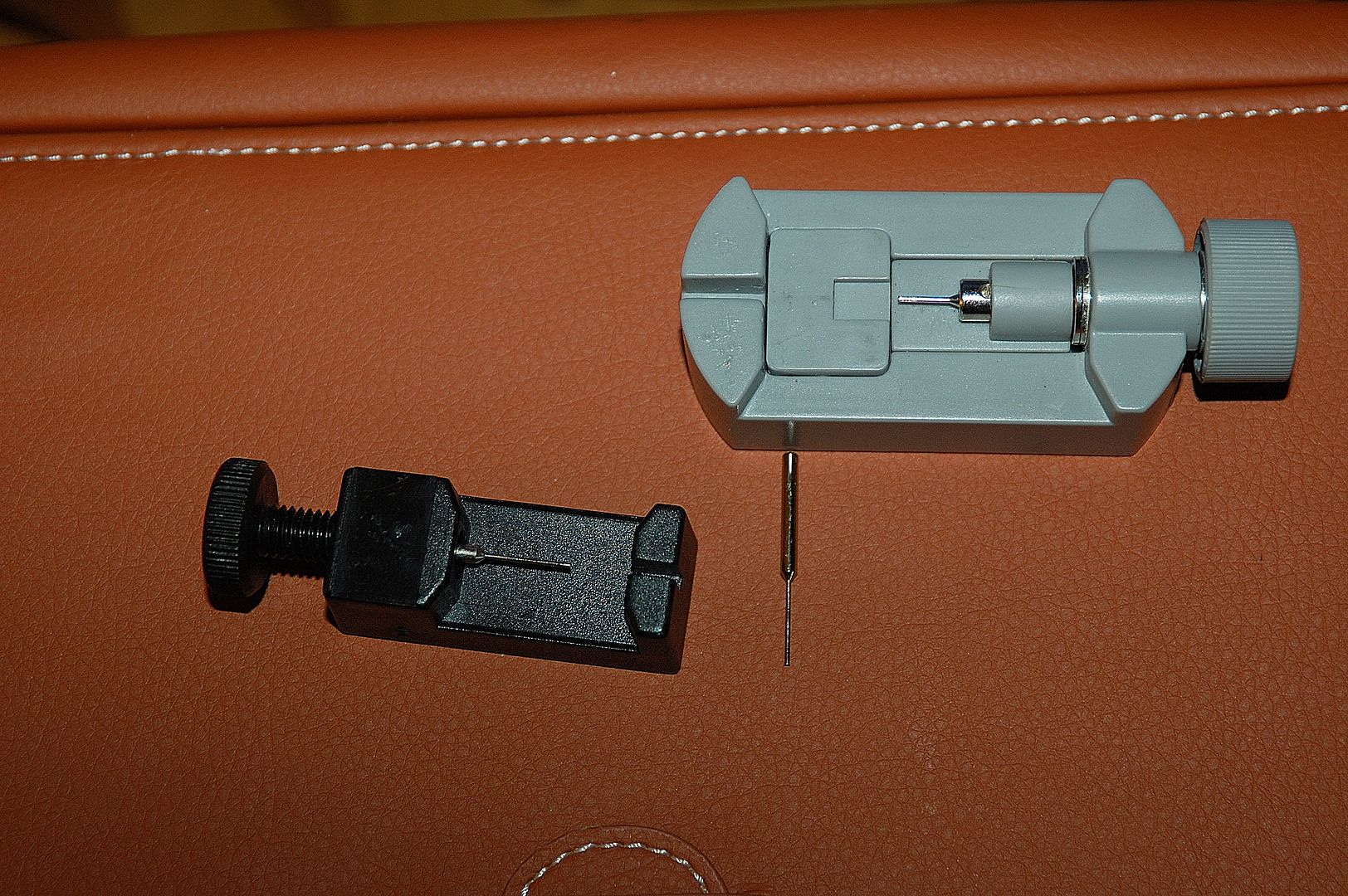 As a note the Orbital has two half links on each side. In can be removed with the screws and the other with this procedure.
One last tip. I have a small cutting board that has a gravy groove about 1" by .5" deep to do this work on. This way if something rolls it gets caught in the groove.
I hope this helps.