HELSON is a young watch company founded by enthusiastic divers and sports fans in Europe and Asia.
"Our goal is to create watches of reliable diving and yet, at a reasonable price, using the combination of the best materials with long-life technology and for many proven years. Our watches are designed for professional application under the water as well as for those looking for a reliable and sports watch that meets the requirements of an active lifestyle. "
This model has been out of print for some time, until January 2016 that has left the new version. I have decided on the Skindiver No Date, with numbers on the dial and orange lumen.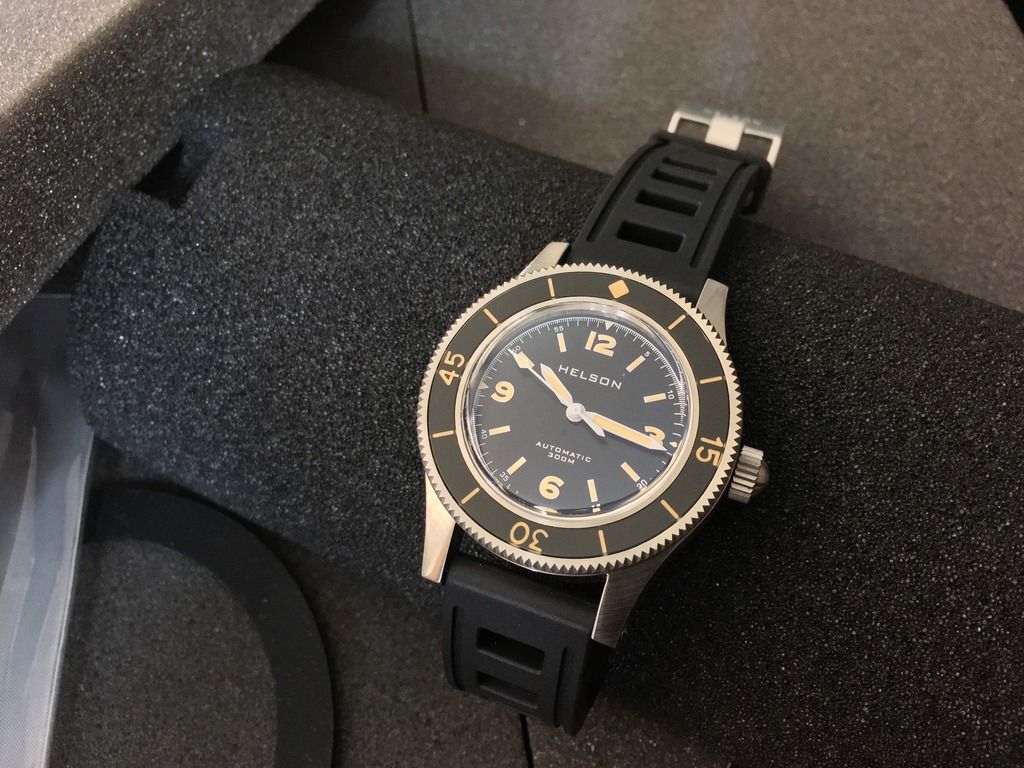 Technical characteristics:
- Case: brushed stainless steel 316L.
- Size: Miyota 9015
- Diameter: Ø41mm - Height 14.5 mm - 51mm Lug to Lug.
- Strap width: 20 mm.
- Crown: Screwed
- Crystal: Sapphire domed anti-reflective 5.5 mm on the inside.
- WR: 300m
- Dial, hands and bezel: Applied with swiss SuperLuminova
- Bezel: Sapphire
- Strap: Rubber CUDA Isofrane type 20mm
- RRP: $ 699 + Customs
PACKAGING
(7/10)
The Helson Skindiver is presented in a very practical sealed tube. It lacks the typical case in which all watches come and points, like many other micromarcas, to a more functional packaging.
The first thing you find when you open the box is a rubber gasket ensuring the tightness of the pipe and a circular card guarantee. It's a nice touch that at least I disliked enough. The envelope is rather austere, although it is always appreciated to include something. It brings useful for changing straps and a set of screws.
The watch comes in a foam circulate along with the other accessories. I was quite surprised the strong rubber odor given off inside but I did not feel upset. It was the first sign that was in front of a watch complete tool.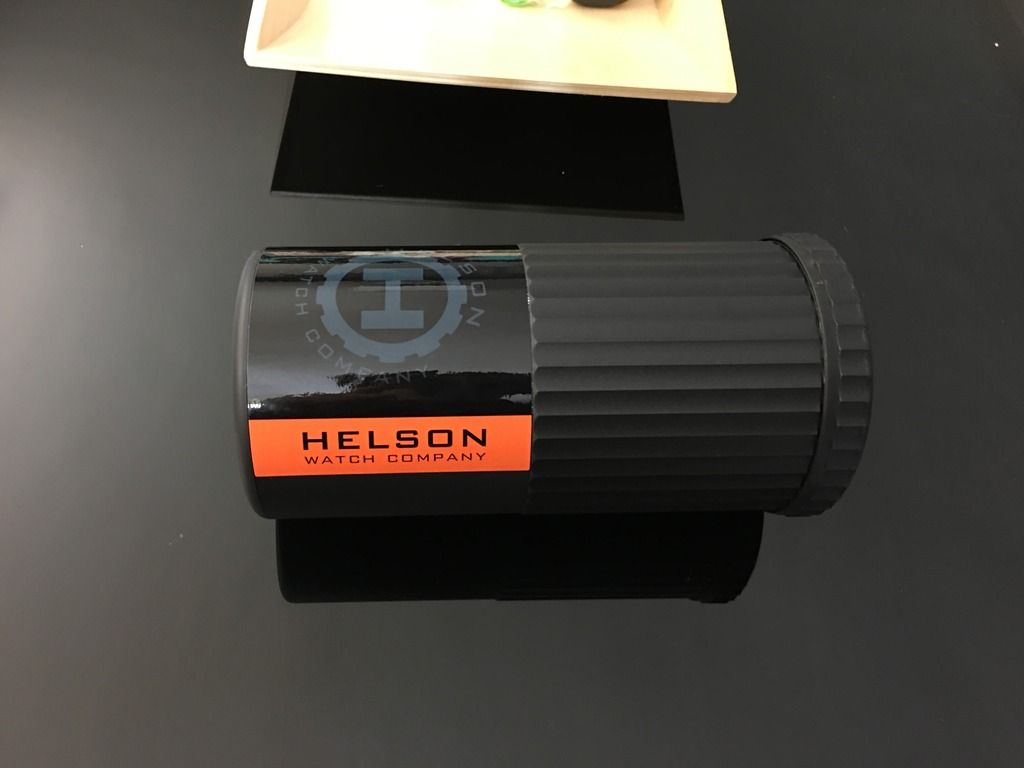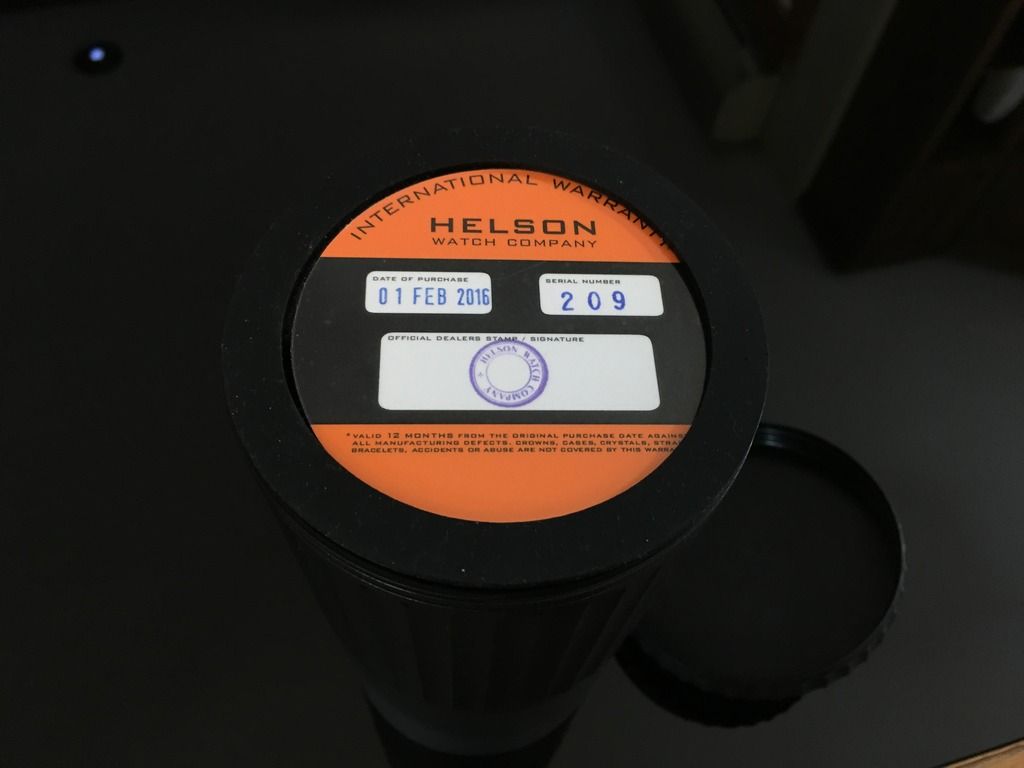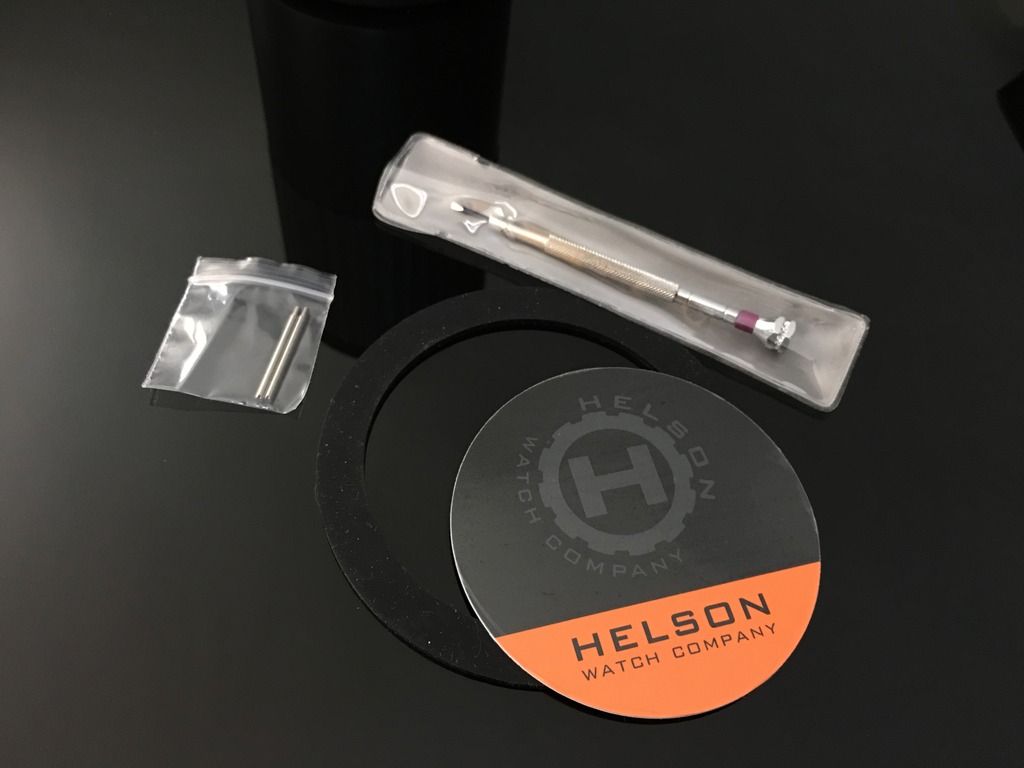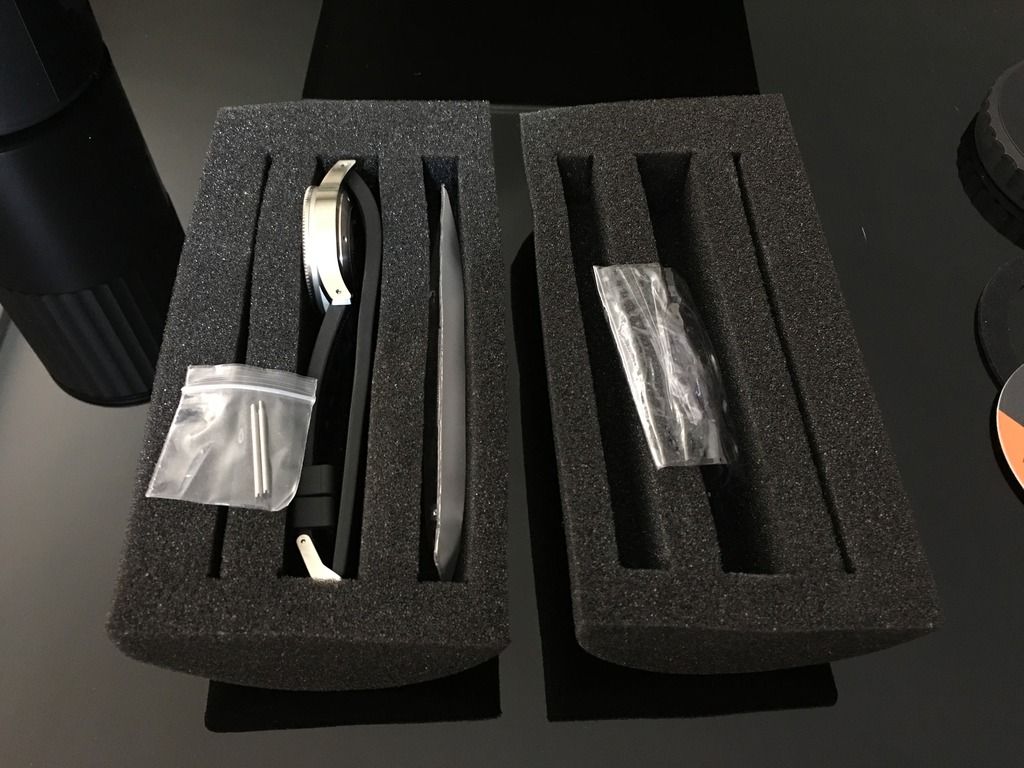 I put 7/10 because they could have been with accessories and add Milanese series, which you have to pay $ 50 bonus.
EL CALIBRE
(8/10)
The watch comes equipped with a Citizen MIYOTA 9015. Although it was presented at the BASEL 2010, it has not been until recently when it began to be distributed and installed on many watches. Its main features are:
- 24 rubies.
- 28,000 a / h.
- Unidirectional rotor, hand-wound and stop seconds.
It is the second MIYOTA 9015 and I can only speak highly of these movements. 2 I have worked in COSC parameters. It is a direct rival of the ETA 2824 and the truth is that, except intangibles Swiss, has little to envy. It is true that ETA is a more reliable gauge and tested for years, which is very easy to find spare parts and known to all watchmakers and although the 9015 is poised to become its affordable killer, it is true that there still leads sufficient market.
One thing that has not finished me it sounds like a lot to turn the rotor, which is not happening to me with my other Miyota. Commenting on the move, it can resemble a Valjoux in the way it feels on the wrist.
CAJA Y CRISTAL
(10/10)
No doubt the highlight of the watch is its level of finishes. The case is very sturdy and feels very solid when you have it in hand. The feelings are those of an unbreakable watch with which you can dare all, as a good diving watch.
It measures 41mm and 51mm distance between lugs. It may seem disproportionate, but the fact that the lugs are curved guarantees a flawless adaptation to the wrist. In fact, I recently sold my 2 Hamilton with 50mm because I saw long. This however what I look great. My wrist is 17cm.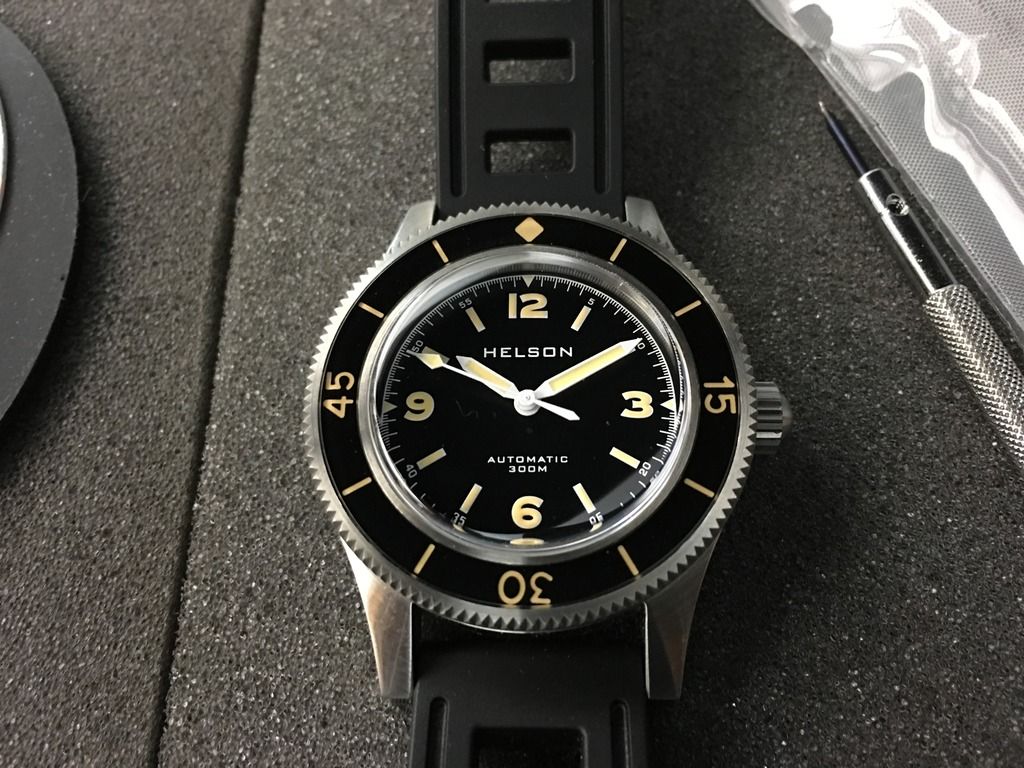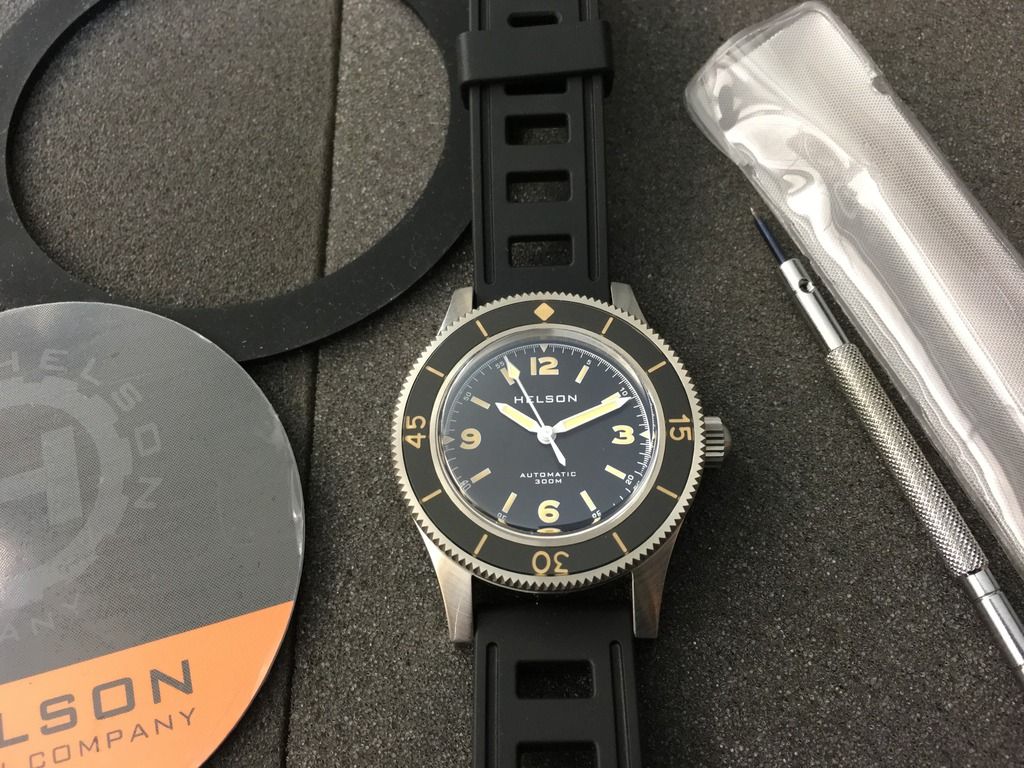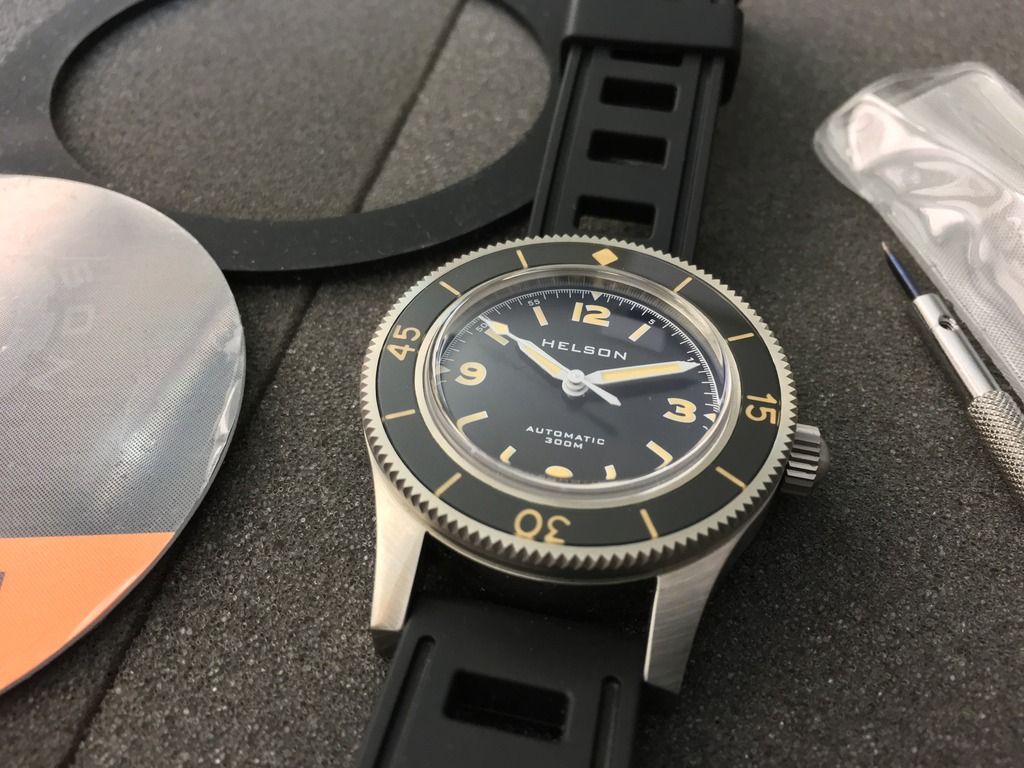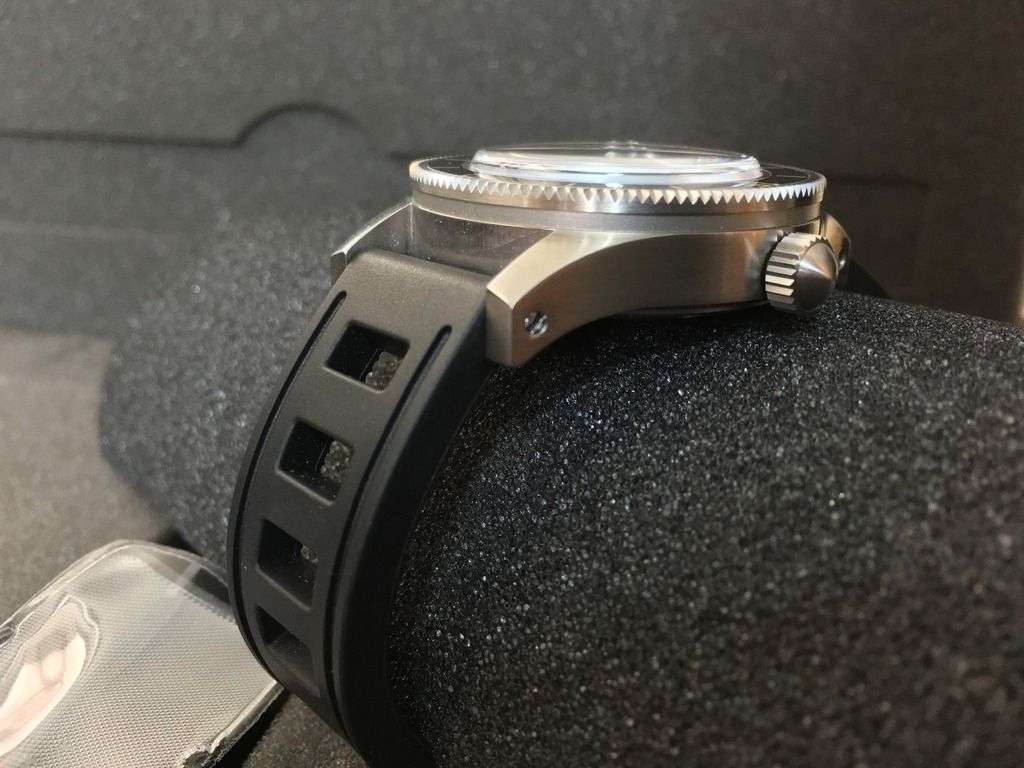 Case brushed is impeccable, but not in the area "entregarras" Where has somewhat neglected the finish. There is one thing that surprised me since I've seen in watches as the Hamilton Khaki Field, among others.
The rear is blind and threaded. Not remarkable. Bring recorded with the characteristics of the watch and the serial number (mine is # 209 of roll). The pins are screwed: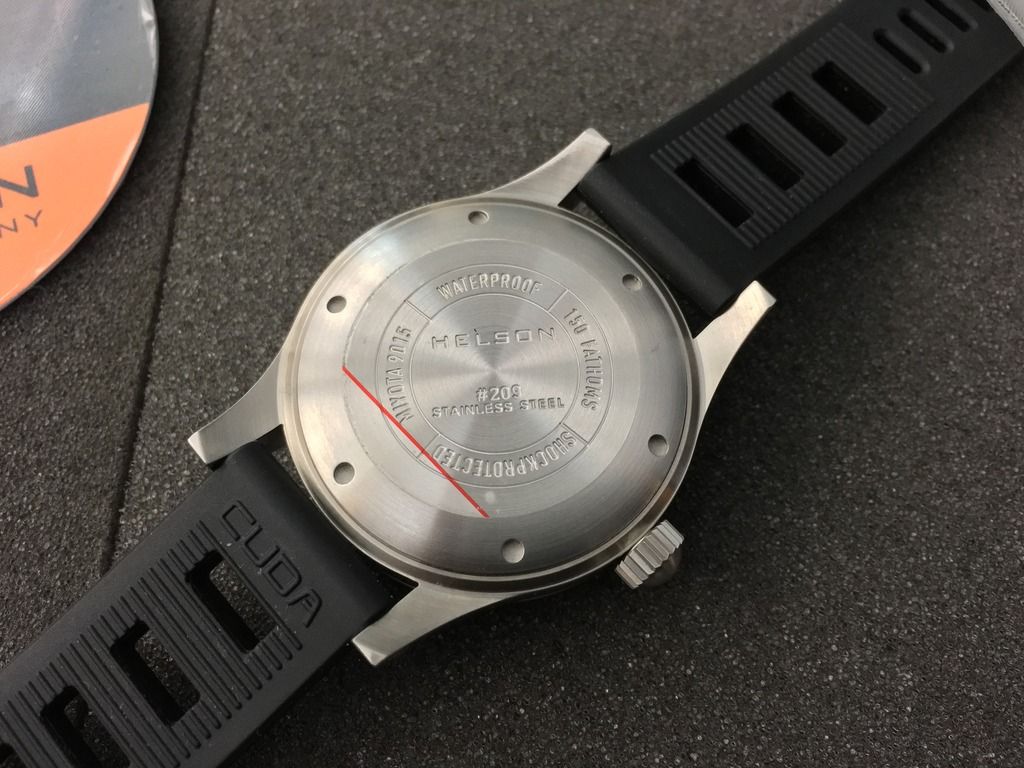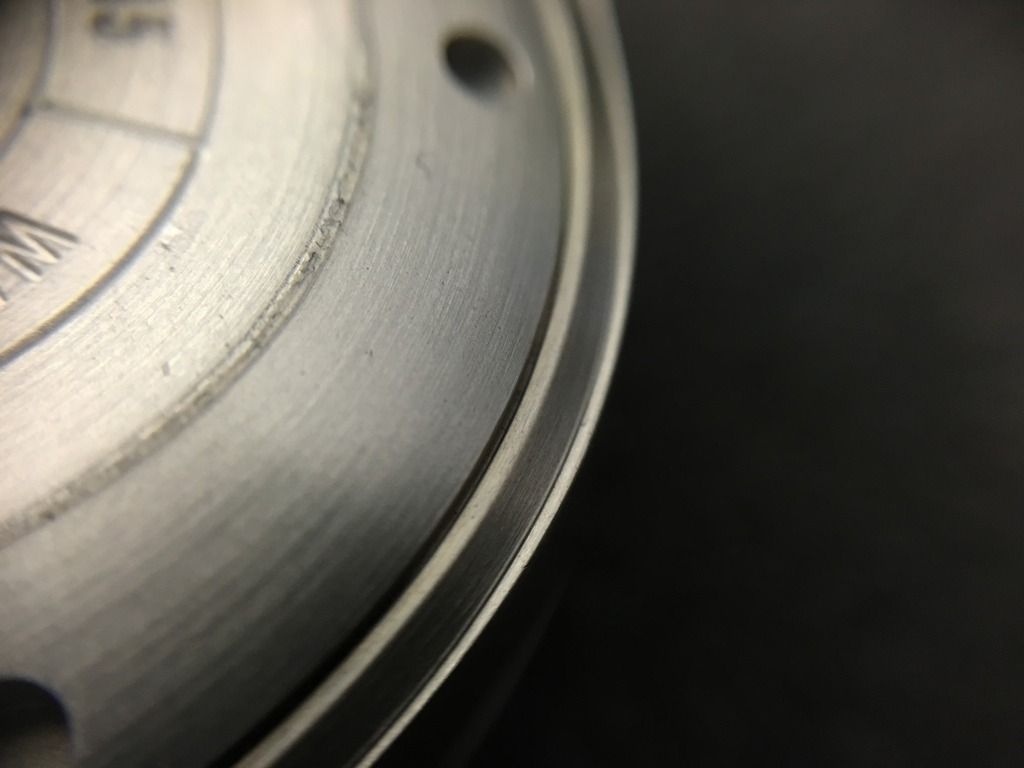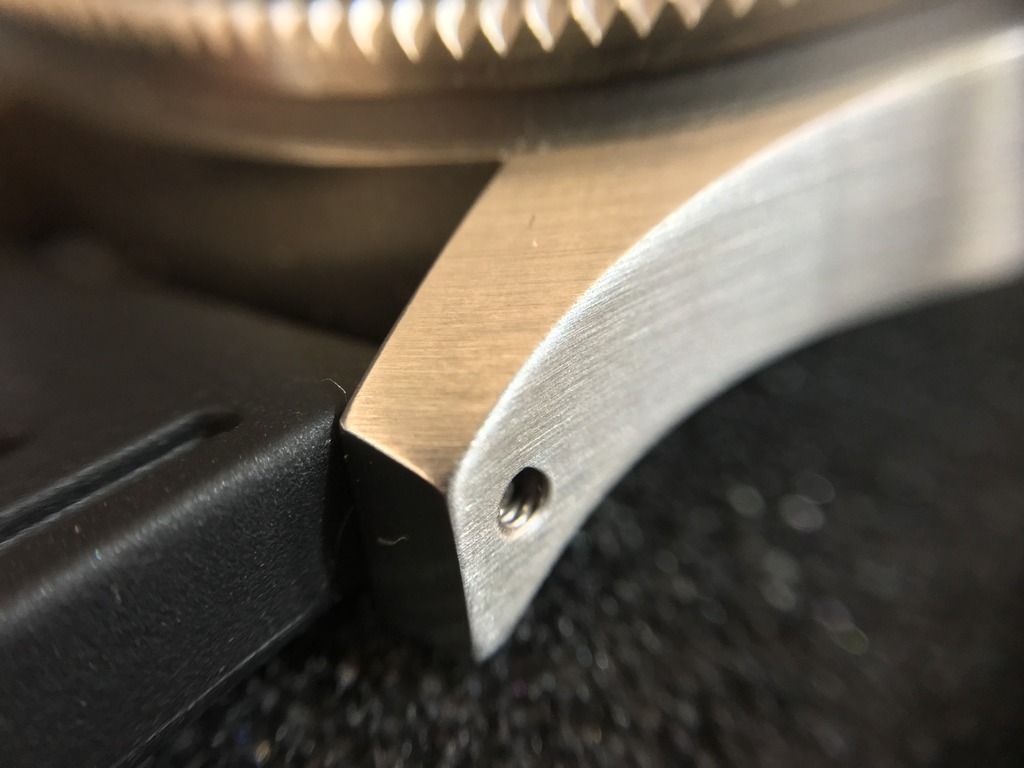 The crystal is domed sapphire 5'5mm with internal AR and a bluish tint. There whom can be annoying. My not dislike. It shows pretty and it is a "eye-catcher". Over time you will learn to live with it and when you least expect it you will see rotating the wrist in search of reflection. Protrudes a few millimeters on the bezel, giving it an impressive touch.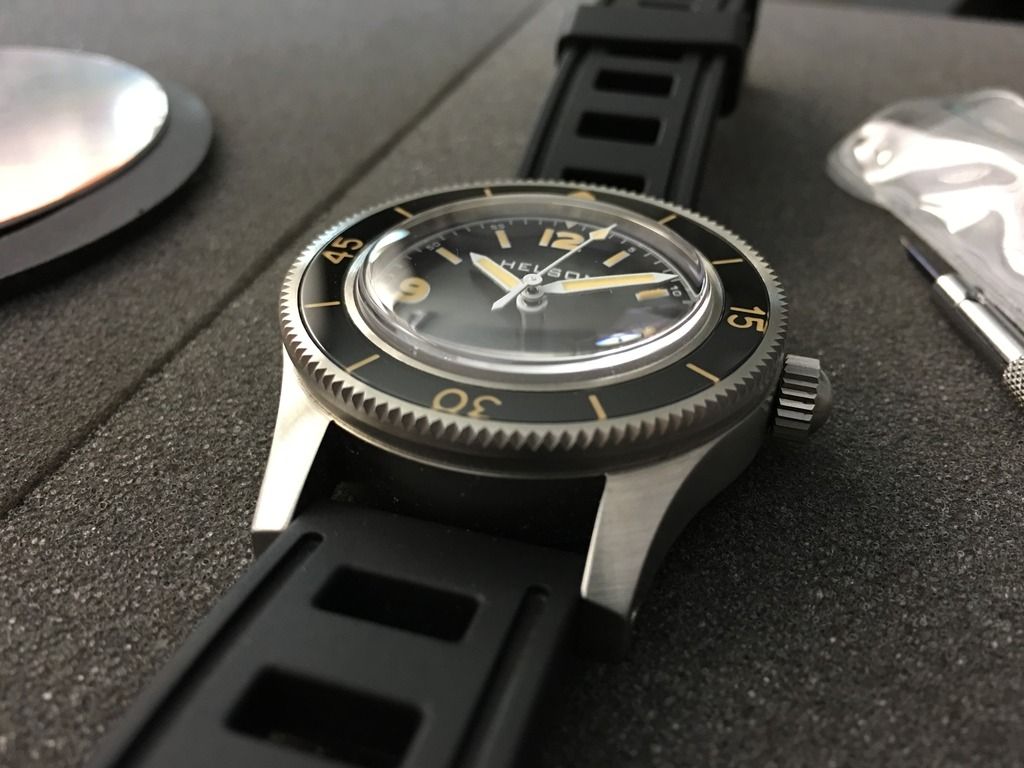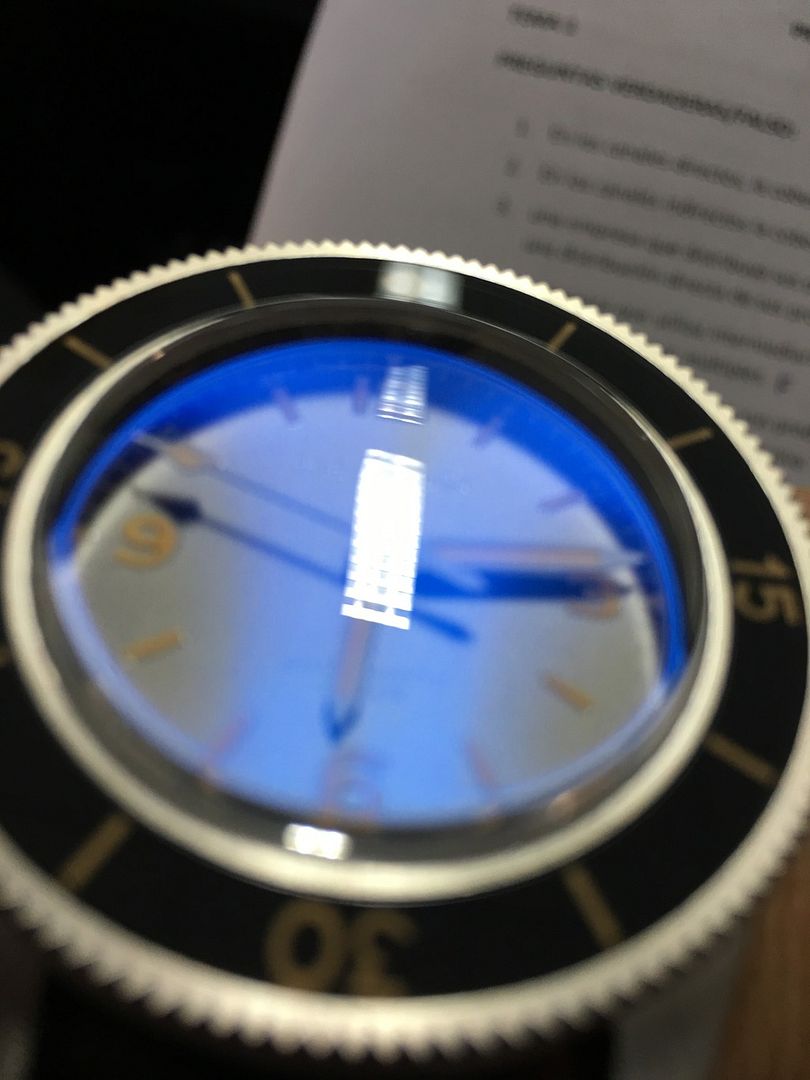 INSERT, BISEL, CORONA Y DIAL
(10/10)
The insert is impressive. At the height of Oris Aquis even better. Very gentle, but firm. 120 clicks unidirectional and striatum. Fits perfectly, without gaps, with adequate strength and a great noise.
The dial is a kind of black matte gray back with reflections. Do not know if it is because the glass. The indices are in my version of an orange color on the pricey cream. In low light, if set forth above, the indices take on a yellow hue to move to green in total darkness.
The bezel is made of sapphire and lights you'll quickly. When given the light directly takes on the appearance of glass, turning pale. A beautiful effect.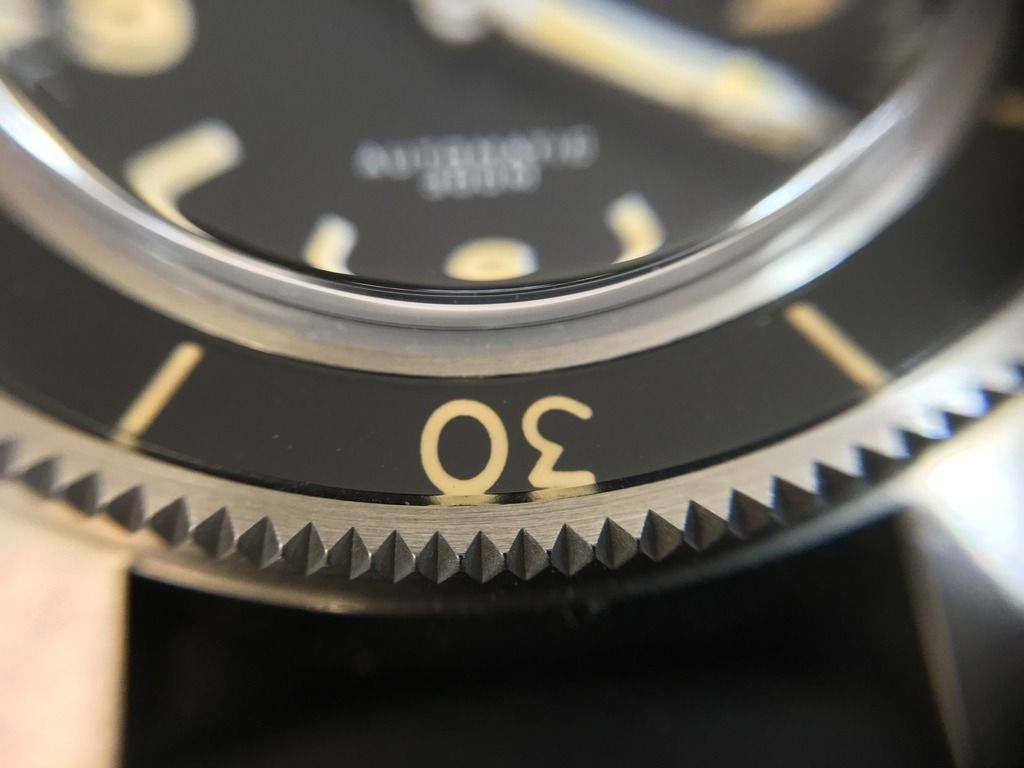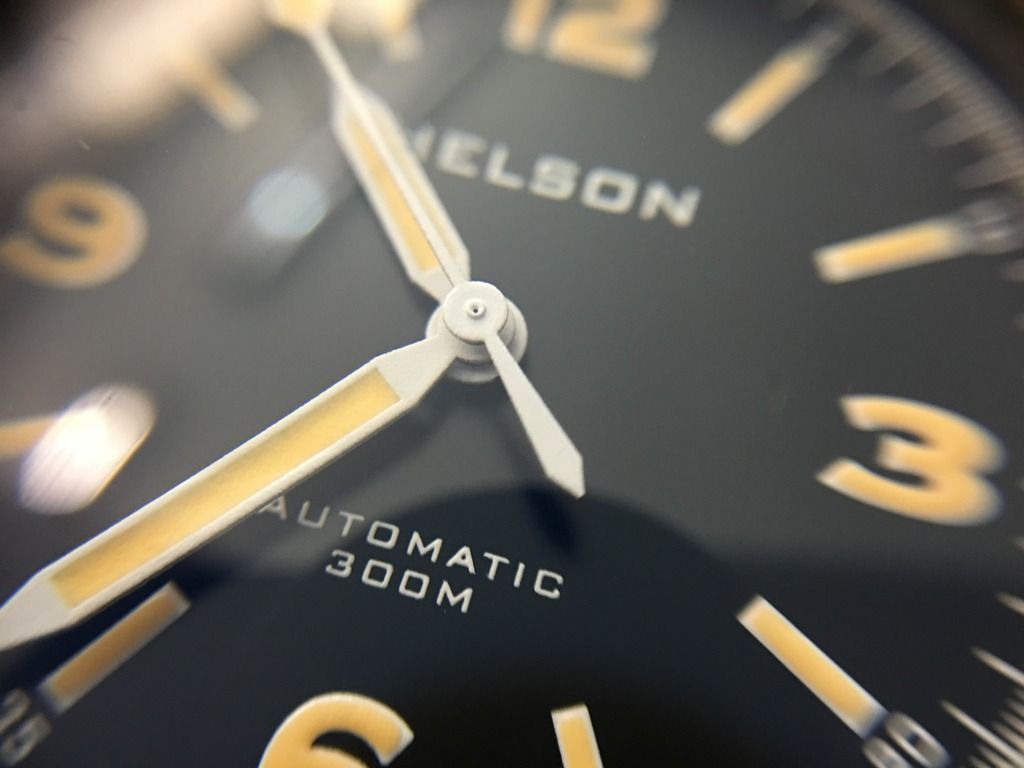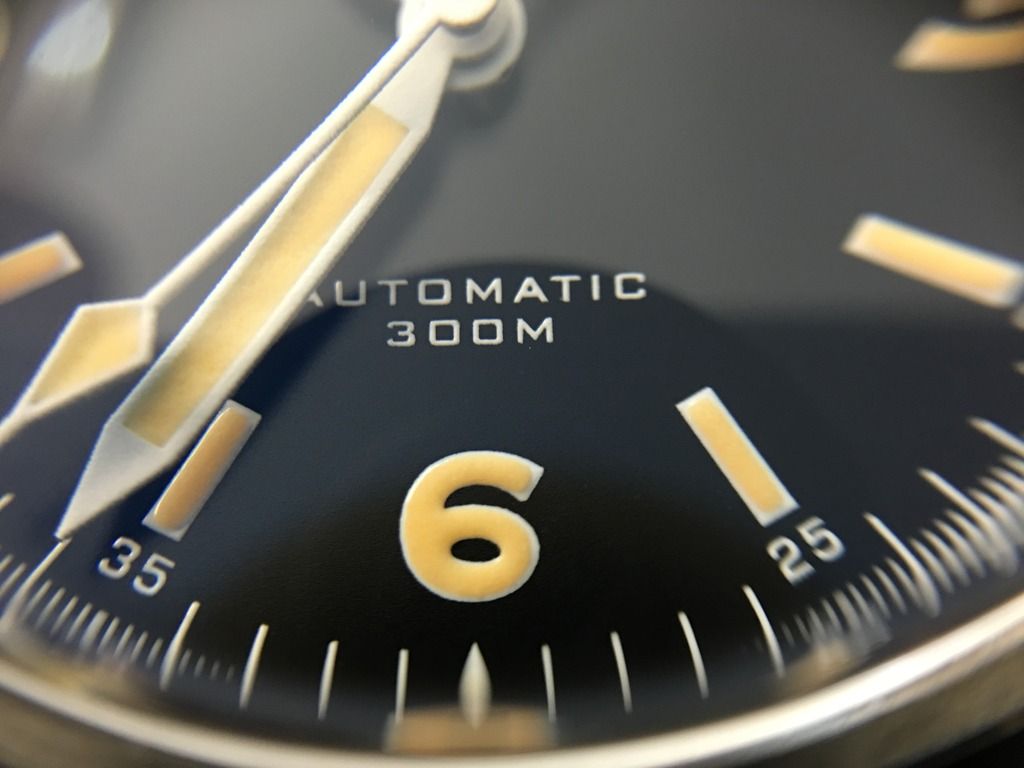 The crown is like "bullet" and located the 3. At first it may be a bit annoying because it digs, but you get used to it. The thread of the same is mentioned separately. It is certainly the best I've ever had in my hands. The smoothness with which it engages and thread is a delight. Here HELSON has a 10/10.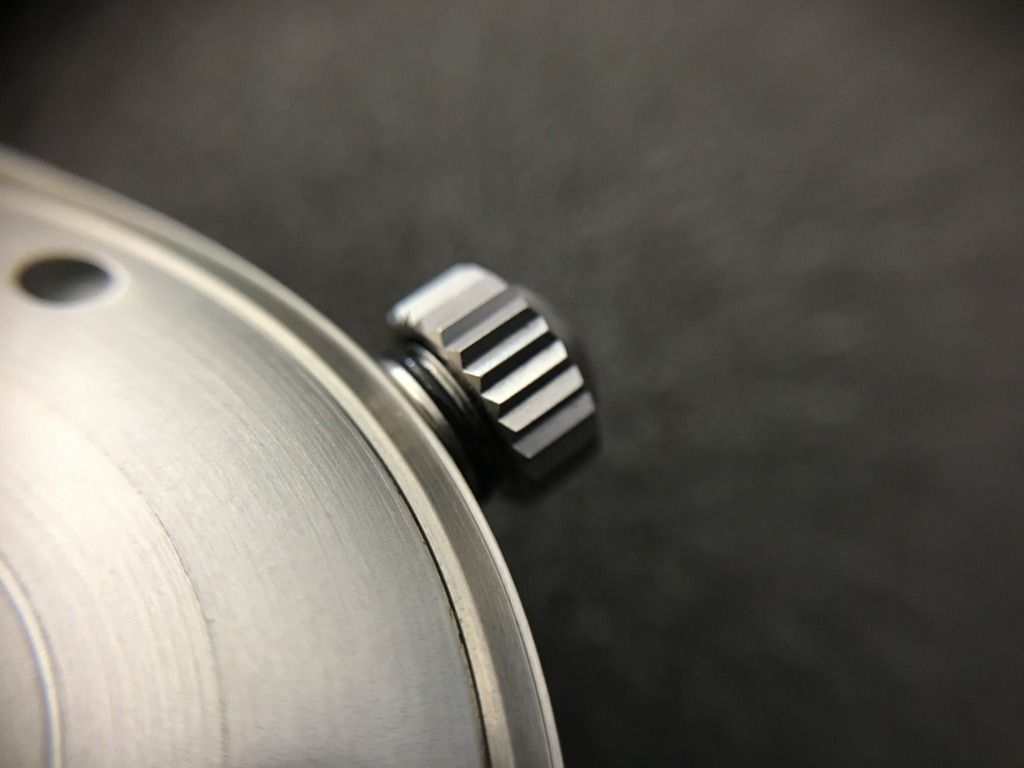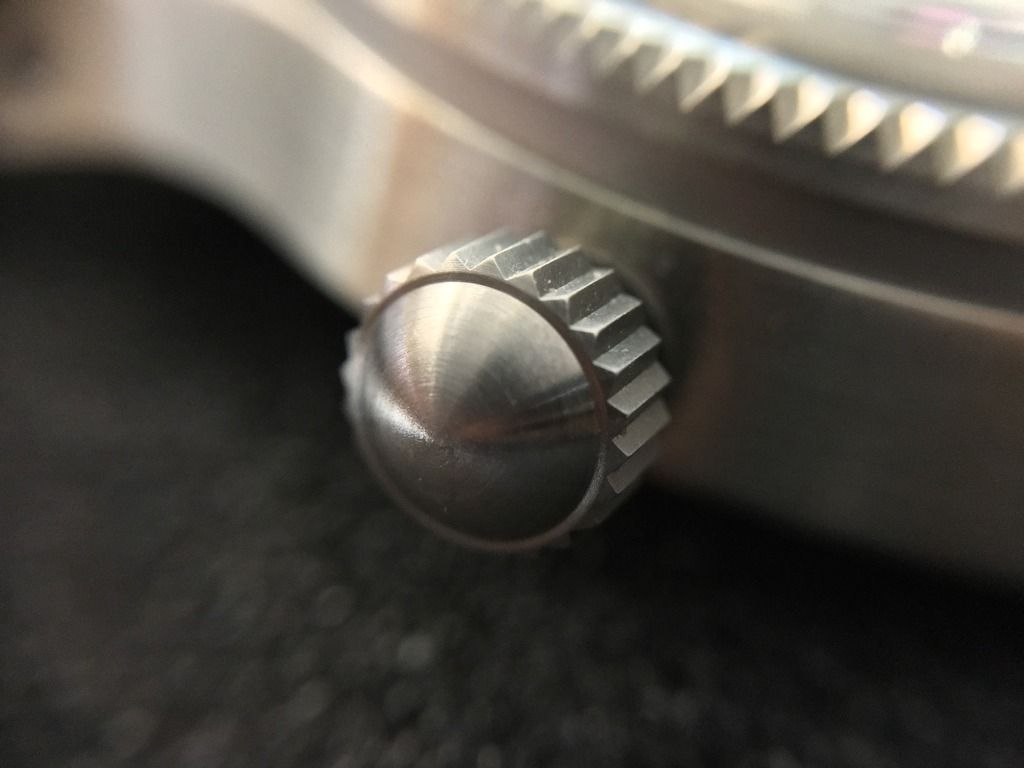 CORREA
(6/10)
The strap that comes standard is CUDA brand. Type ISOFRANE. For my taste of better quality than Obris Morgan. Natural rubber with vanilla scent. No catches clumps. The buckle is signed by Helson.
I am waiting to receive a shark mesh and tropic, I think are going to this watch. Meanwhile I have one 74 strap has made by Astrako, a friend form relojes-especiales.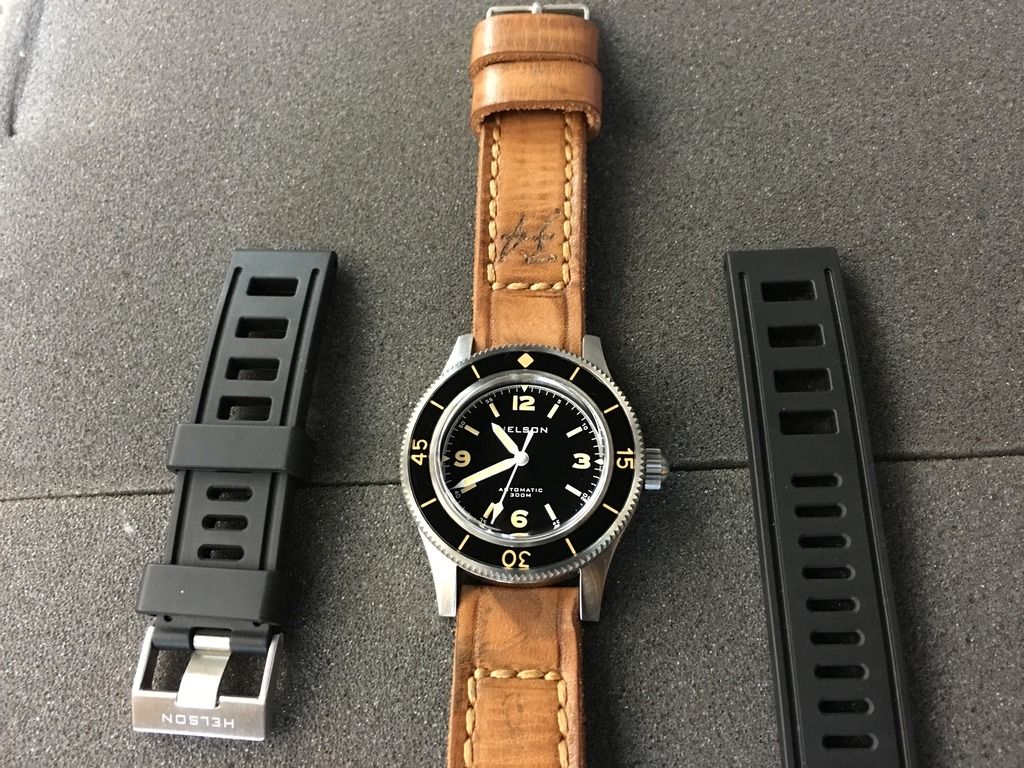 LUMEN
(8/10)
The lumen is very nice, is activated quickly, but not a Seiko. This version is less powerful. The white indexes more so. Okay applied, IMHO, and hard as most, for a while.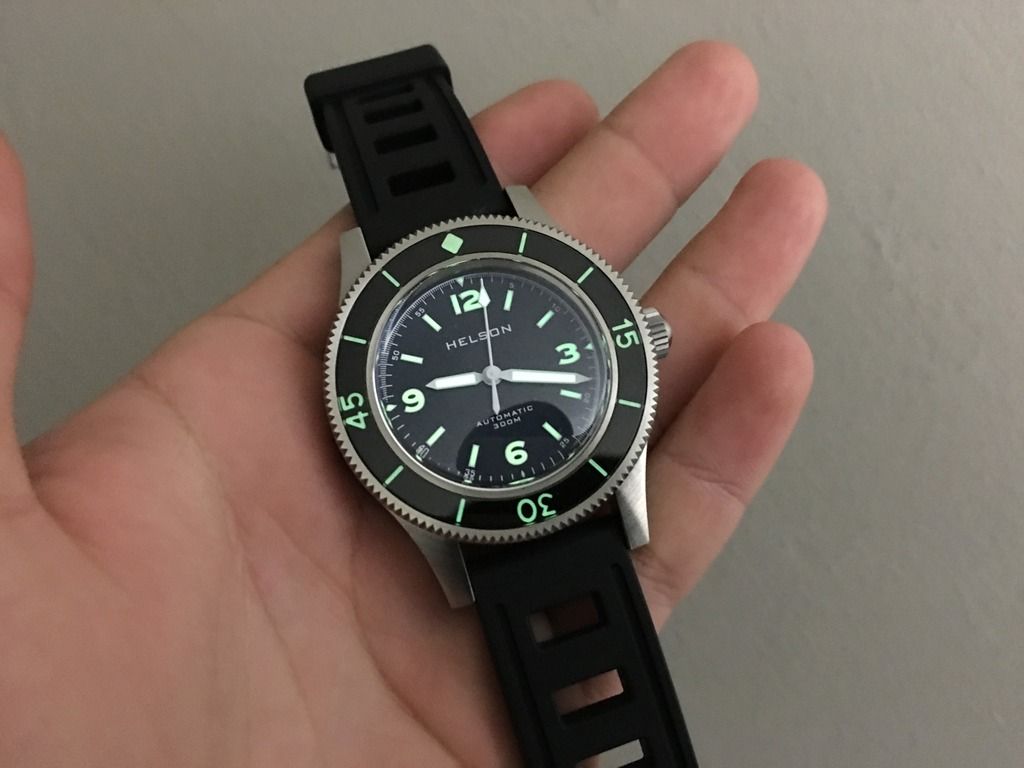 SAT
(10/10)
I want to pay special tribute to the good work of the team Helson. I answered
all [/ U] e in minutes, attended to my questions and provided only finally should pay customs corresponding to 50 $. Impeccable communication, which is very welcome when we shop online and even more when it comes to sending nearly 700 € to the other side of the world. 10 for them definitely.

At this point no one is aware that is a copy of the Blancpain Fifty Fathoms 1953:



But nicely finished and with a modern twist.




I am very happy with the purchase, but do not know what will last me. : Ah: The total score is 9'83 / 10, regardless of the price factor.

I hope you liked that mine took me to the review !! As always where the latter must be, at the wrist: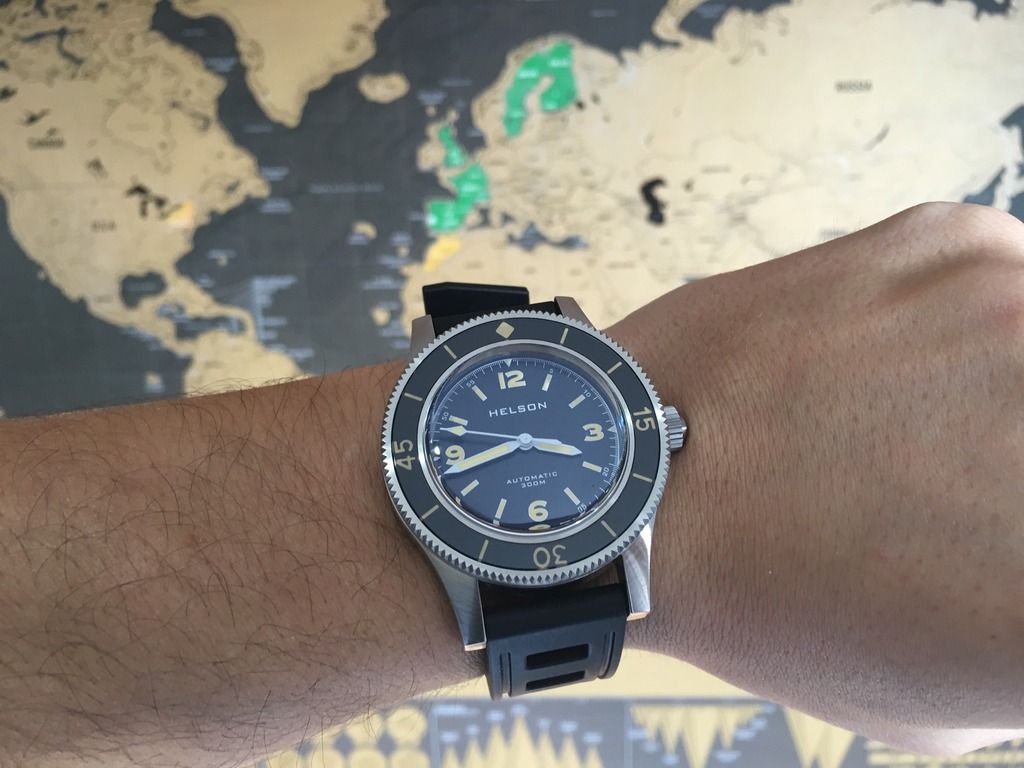 Saludos. :-!:-!