A Mike Stuffler Watch Review
Watch Review by: Mike Stuffler, London, Great Britain
Watch Brand: DAMASKO
Watch Model: DA 46 (ETA 2836-2)
Serial No.: DC46-0019
Owned Since: 1 September 2010
Retail Price: 1099 Euro (incl. VAT)
Written: October 2010​
Introduction
As most of you know I own many mechanical watches, including a lot of Flieger and Flieger inspired watches, both vintage and contemporary.
Almost 7 years ago, in December 2003, I arranged a German watch related quiz on
www.watchussek.com
, German Watches Forum.
In order to make this quiz possible I contacted most of the German watch manufacturers by mail or letter in order to find sponsors and the enthusiastic Konrad DAMASKO spontaneously phoned me and donated a DC 56, which became the first prize of our quiz. The prize went to our member Micha.
For a very short time I had his DC 56 in my hands and was immediately convinced that this watch needs to be added to my collection.
After reading some recommending reviews of our members Micha & Tom Bewley) a DC 56 was ordered.
At that time I was convinced that DAMASKO watches will make their way into the hearts of tool-watch-enthusiasts (and others as well).
The review I wrote in 2004 ended with the summary which still applies to Damasko watches:
"For the price, I do believe that this watch does not have to fear its equals. It´s a pretty well manufactured and military inspired high quality wrist watch. I think Damasko has made a superb job making his philosophy come true. Regarding the price and the technical innovations coming with the watch I`d say it´s a bargain."
In the course of years I undoubtedly became an aficionado of Damasko watches,
• visited the factory
• published an interview with Konrad Damasko (
https://www.watchuseek.com/f8/damasko-report-64554.html
),
• added the DA 36 to my collection,
• wanted the DC 66 (ordered it, canceled the order due to other needs, still want it)
• even became "ambassador" of Damasko watches in a seceptical remark on another watch related forum (…."Btw how did Mike Stuffler become Damasko's ambassador to the forums?? Don't they have AD's to look after this sort of stuff?"…..)
• became more and more impressed by Konrad's efforts, his genius and his fiddly jobs striving for the "perfect" tool watch
• accompanied him soemhow on his way to the in-house movement A 35 and developed a strong confidence in his efforts
and eventually added a DA 46 to the other two Damasko watches I already own.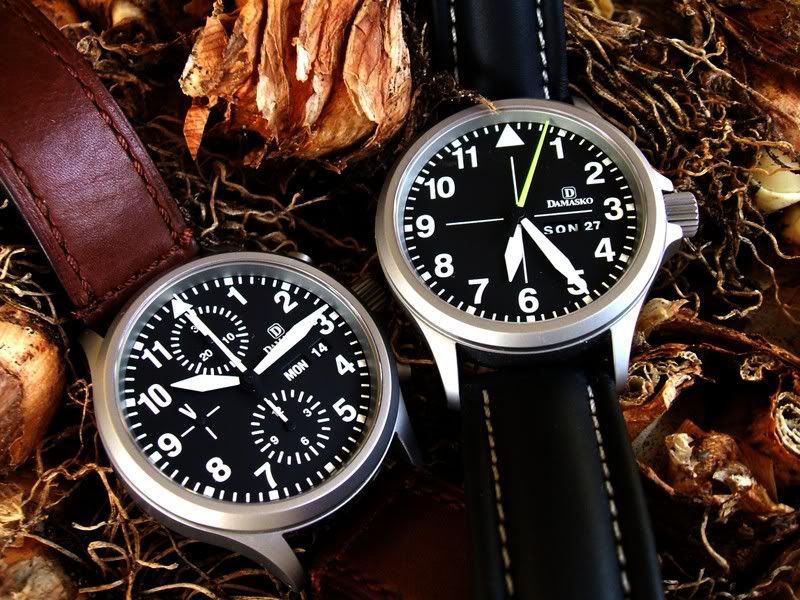 Watch Review
History
Damasko watches are known to the watch community in Germany since 1994 and became known to the WIS on all continents very soon.
Damasko has always been connected with the terms of technical research and development.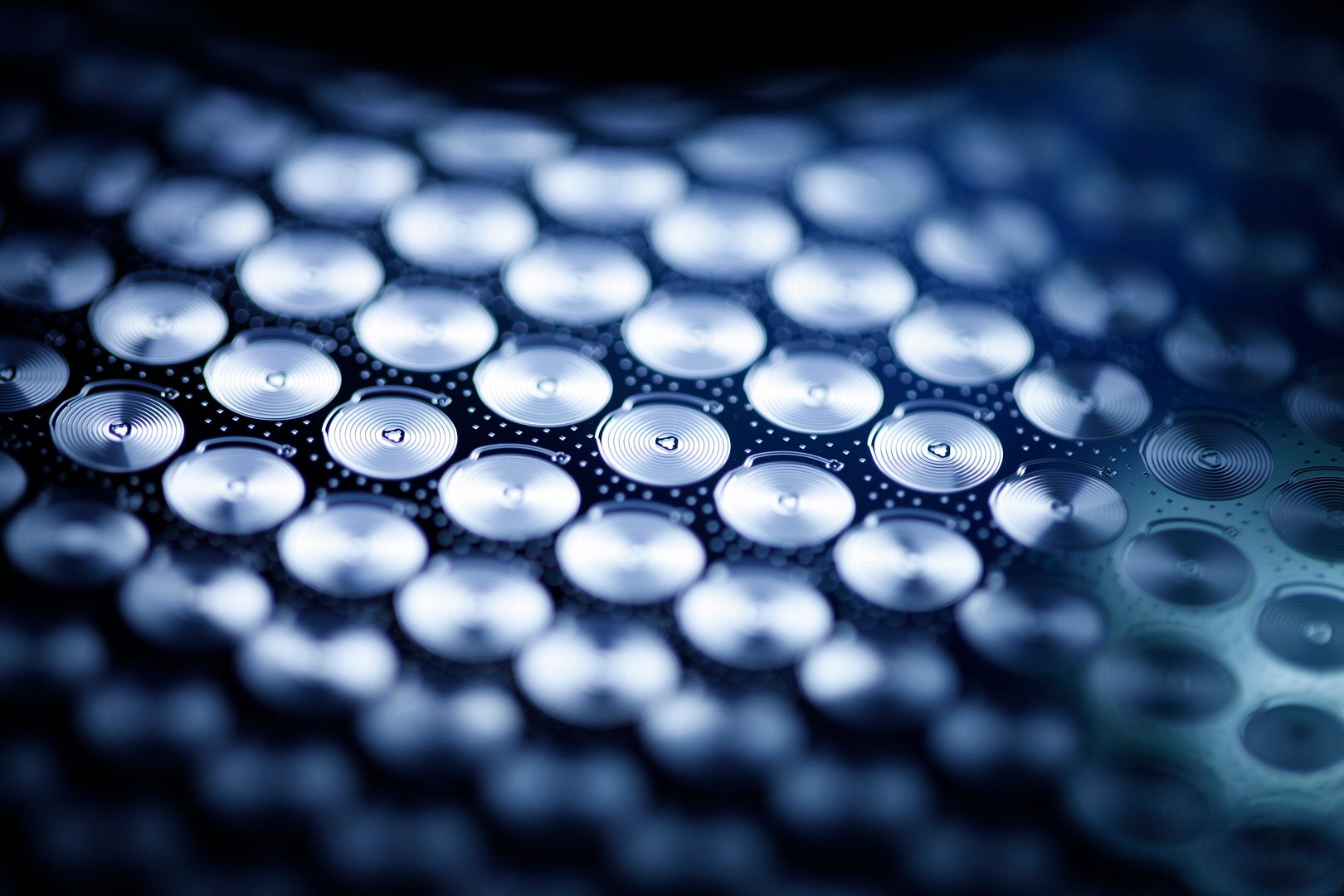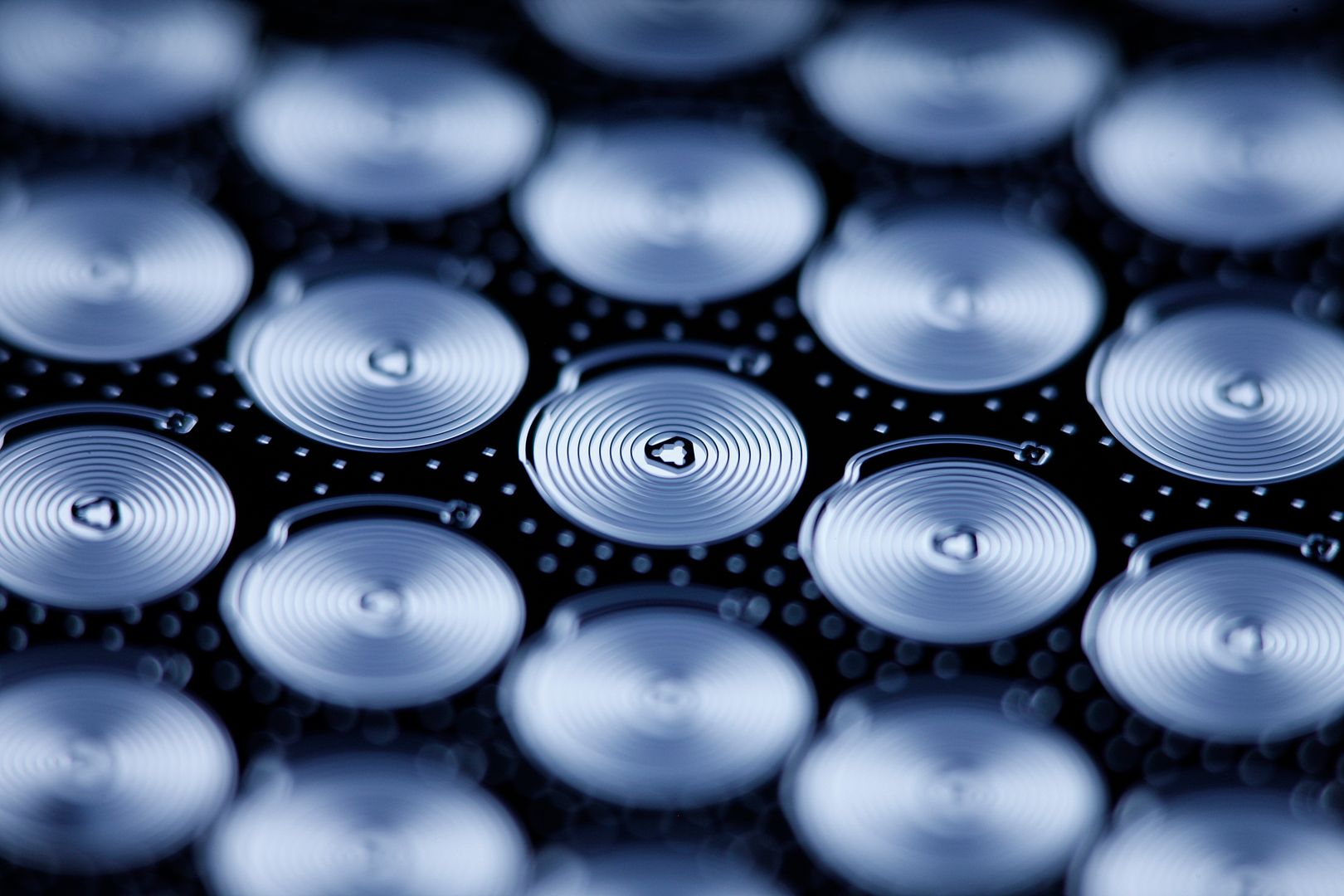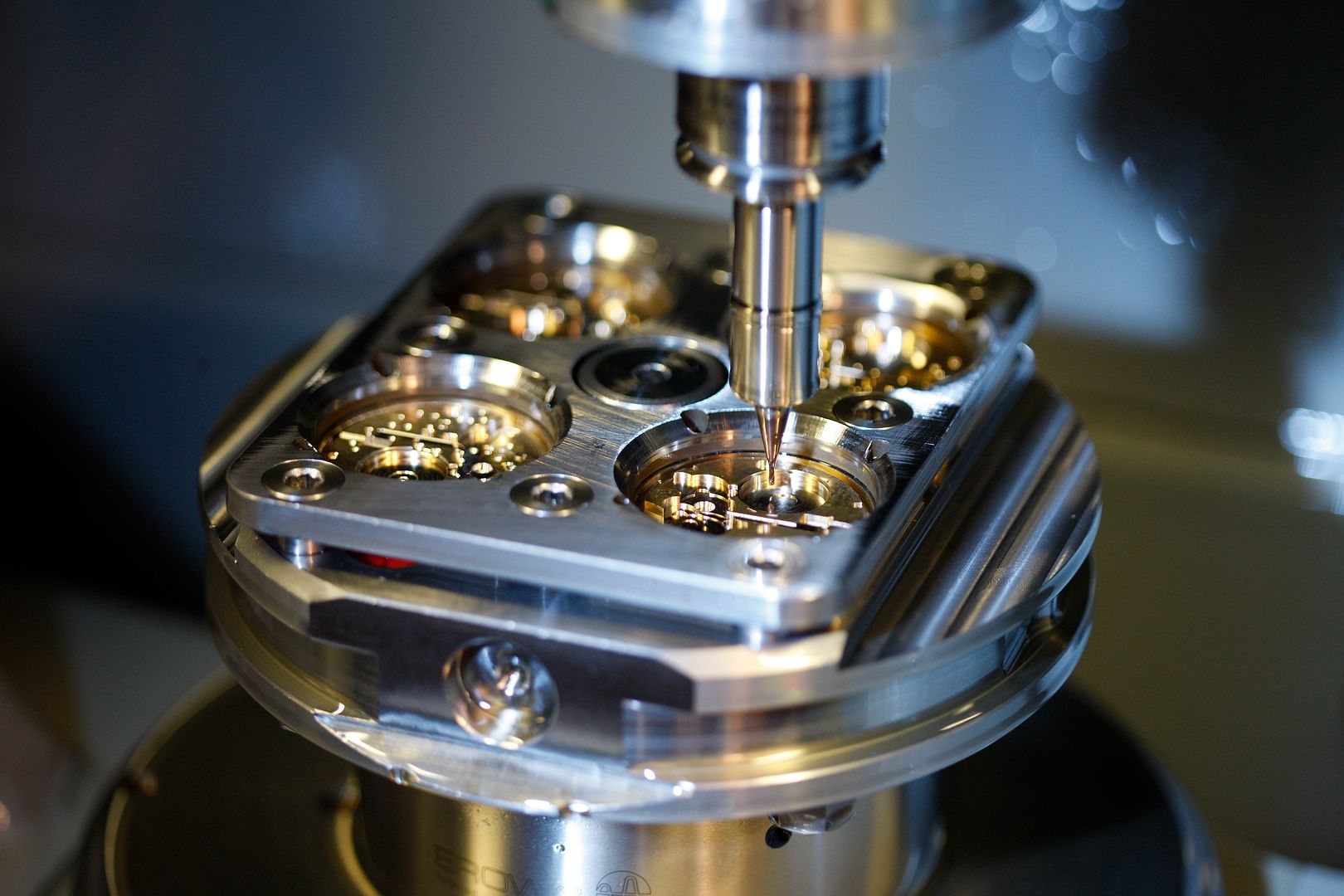 As most of you know Damasko and SINN had been in co-operation for some time. In the end of 2002 they discontinued their joint venture. Sinn became engaged in the SUG, Damasko went its own way.
Technical Specifications
In order not to forget a detail I just copied in the tech specs from the Damasko web site.
Movement:
- ETA 2836-2
- Self-winding, mechanical movement
- 25 jewels
- 28.800 bph
- Shockproof according to DIN 8308
- Anti-magnetic according to DIN 8309
- Gold-plated movement, rotor with Geneva stripes
DA 46 functions:
- Hour, minute, permanent central small sweep second
- Day/date window with new, modified position
Case:
- Stainless steel, bead-blasted, nickel-free
- Ice-hardened to 60 HRC or 710 HV, fully hardened
- Integrated anti-magnetic inner cage, anti-magnetic to 80,000 A/m or 100 mT
- Sapphire crystal with anti-reflective coating on both sides, AR coating on the underside only: available at special request
- Crystal gasket resistant to UV radiation
- Solid screw back with O-ring Viton gasket
- Gaskets of crown with permanent lubrication
- Gaskets made of Viton offering premium chemical resistance
- Screw-down crown with protective shoulders, crown mechanically hardened – nearly indestructible
- Crown barrel screwed into case according to "System Damasko" – absolutely easy to service
- Bi-directional rotating bezel with exact minute engagement on ceramic bearing,
patented mechanics
- Protected from the intrusion of dust by gasket element
- Hardened, PVD-coated and scratchproof bezel insert
- Two optional bezel inserts: 60-minute countdown or 12-hour ring (according to US
military specifications)
- Water resistant according to DIN 8310, pressure-proof up to 10 bar/100 metres
-Crystal with secure fit also under negative pressure
Dial:
- Matt black, hour markers and triangle at 12 provided with a persistent special paint
Hands:
- The hour and minute hands are painted black and provided with a white, persistent special paint
- The second hand is painted black and coated with signal yellow special paint
Strap and bracelet:
- Handmade, waterproof and rubber-lined black leather straps with bead-blasted, hardened buckle
Dimensions and weights:
- Diameter: 40 mm (Please note: bezel diameter: 41.80 mm)
- Overall height: 12.40 mm
- Lug width: 20 mm
Case, Crown & Pushers
The perfectly dark-silver looking case is a complete in-house product and is the one of the highlights of the DA 46. Case, crown and bezel are designed, worked out and at least produced by Damasko and accordingly "Made in Germany". The case is made of bead-blasted stainless steel and absolutely nickel-free. It is beautiful made and very solid. I really like the look of this metal. You do not fear to leave any fingerprint on the special trated stainless stell case.
The 40 mm diameter case - about 42,00 mm with bezel (!) - looks great even on a smaller wrist (6,5''').
With 12,40 mm of height the DA 46 isn't as high as the chronographs are (13,70 mm) and will therefore easily fit with any shirt cuff.
The corrugated screw-in crown with the "D" engraving on it sits perfectly between the guards, is easy to grip and operates very smooth.
Out of the box you will feel a little bit of friction due to the threading but after some operations the screw-in process will become smoother and smoother, you will always feel when the crown is completely tight. No problem at all and nothing you should be worried about. It is a process of grinding in and you will get used to it very soon.
The crown itself feels solid enough to overcome thousands and thousands of pull out / push in operations.
The crown system of the DC 46 got patented. All gaskets are made of Viton. If somebody wants to gather more information regarding the patented crown system I would like to refer to the web site of Damasko (heading "technology").
The solid case back is screwed in and marked "Made in Germany". The case is rated water resistant 100m /10 bar. Pic shows back of DA 46-011, mine is DA 46-019.
Dial and hands
First of all and most important: The DA 46 is ultra legible.
The dial is typical for military style watches and appears matt black with white numerals which are larger to those on the Damasko chronographs. Same ho,lds for the luminous triangle. It is huge on the DA 46.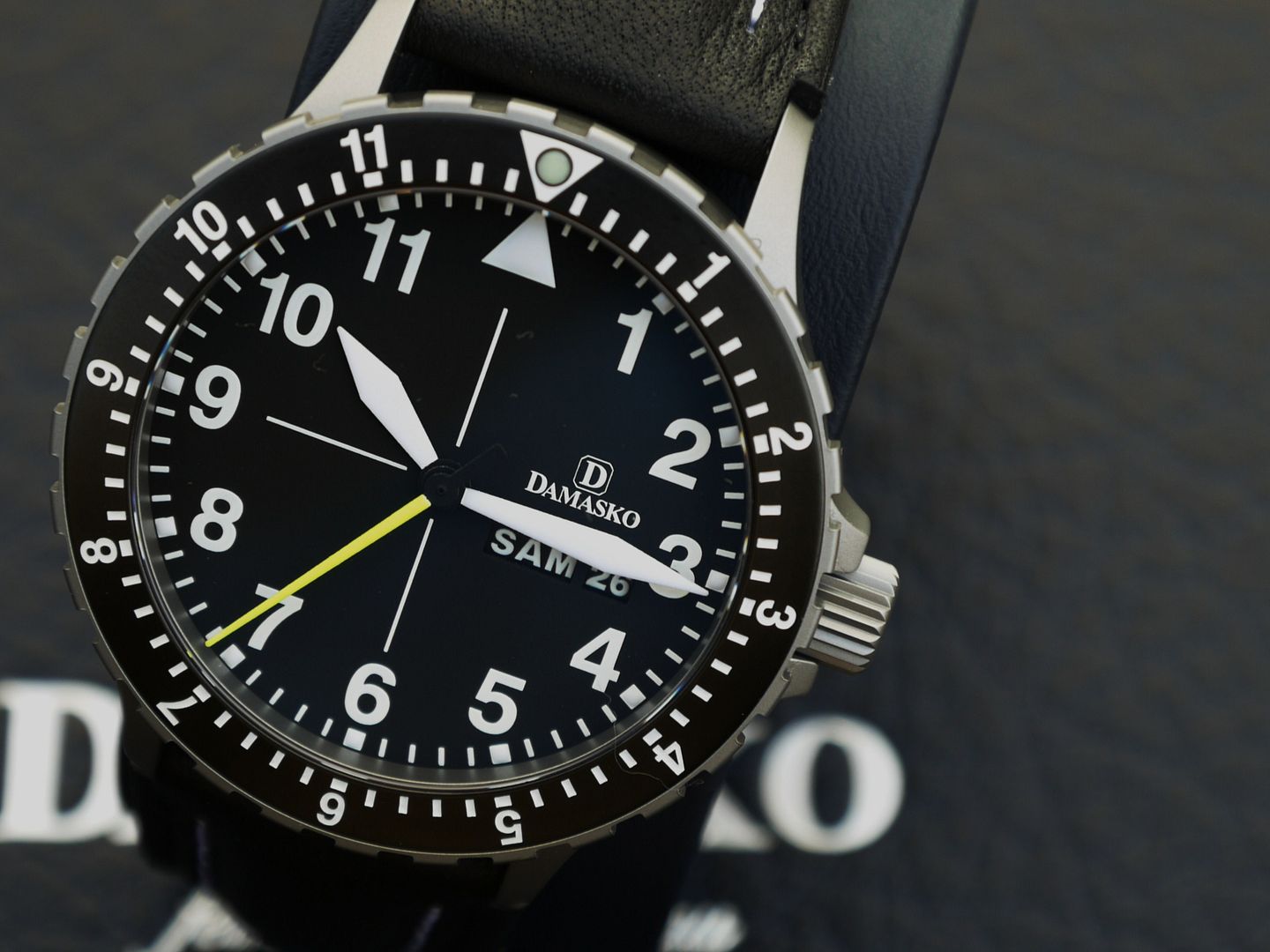 The crosshair has become kind of a "trade mark" of Damasko watches, however it is purely decorative. Some find it redundant, some not, it's more or less a matter of taste and we all know - taste can't be discussed.
All hour markers as well as the triangle at 12 are coated with luminous compound which is Luminova C1 (white). Luminova C 1 provides a sufficient readability at night.
The day date wheels are bi-lingual (German and English, alternating). You just need to set it to the language of your choice one and that's it. Over midnight the wheels will skip over the other language.
Between 2 and 3 the Damasko logo is printed in white.
The hour and minute hands are identical to those on the DA 36. They do fit perfectly, perfectly length and width. The yellow second hand contrasts perfectly to the white hour and minute hands. For some time was tempted to order a colored hand for my DC 56. All hands are fully coated with Luminova.
Dial and hands are very well executed and fit perfectly with the other specs of the DA 46 in order to give this timepiece an overall military tool flavour.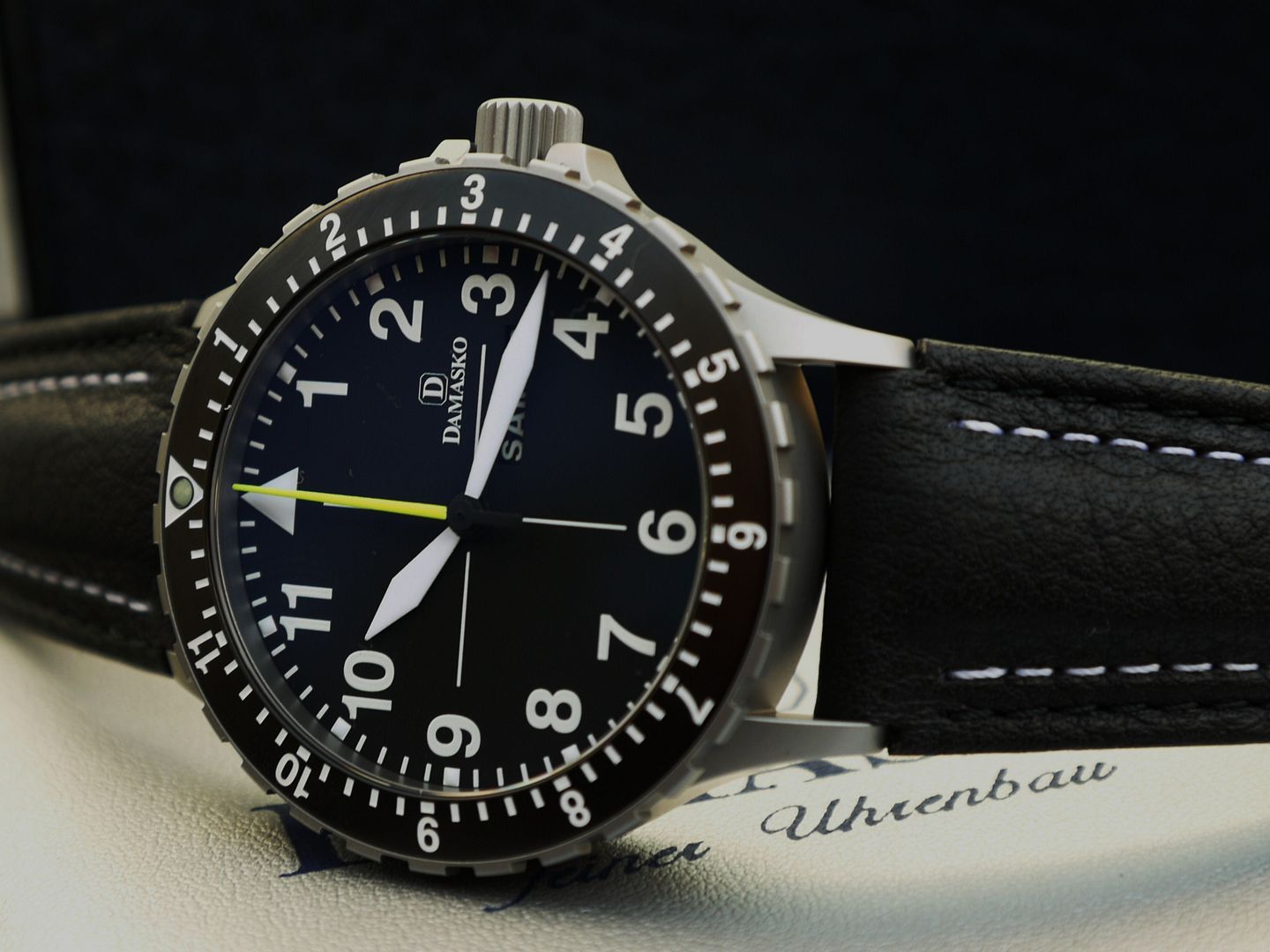 Crystal
Of course the crystal is a (flat) sapphire crystal. It is AR-coated on both sides (Optional you can chose to get ar-coating on the inside only). Due to the anti-reflective coating it sometimes give you the impression of a "dark blue" effect.
Strap
My DA 46 came with a well made water resistant white stitched black 20 mm leather strap and a bead-blasted steel pin buckle to match with the case.
The back of the leather strap is "sealed" with a thin silicone layer. This thin layer provides some comfort: The watch is hold in place and moisture/sweat can't damage the leather. I think it will last longer than any other leather strap, time will tell.
Movement
The Damasko DA456 is powered by an automatic ETA 2836-2 with day-date indication. This movement is known to provide a power reserve of +/- 40 hours and is commonly known as a very reliable workhorse.
It would be too early to give a full report on the accuracy because I am not wearing the DA 46 day by day. However I am quite satisfied with its performance, it looks like the watch performs without fail, mine was about +2/+4 per day.
Box and Manual
Nothing exciting. Both, box and manual, are adequate to an instrumental watch and more or less spartan which did not bother me at all. I am wearing the watch, not the box.
Price
Price is 1099 Euro. Interestingly I paid 1090,-- Euro for my DC 56 six years ago.
Warranty
The watch comes with a 2 years warranty.
Some more pics taken in Barnes on the river Thames:
Summary / Conclusions
By now I think I have said most of what I wanted to mention about my DA 46.
Exclusivity is a relative term. Some watch companies have an annual output of 1 million watches and are rated and accepted as being exclusive.
What about a family runned enterprise with an output of 1000 watches or less. That*s what I would call the real deal. If this real deal is accomanied with technical features a Damasko watch stands for than you really got the "real deal".
As I already stated in 2004 reviewing the DC 56:
For the price, I do believe that this watch does not have to fear its equals. It´s a pretty well manufactured and military inspired high quality wrist watch. Damasko has done another excellent job in the field of tool watches.
By any standards, the DA 46 is a pretty well made watch. When talking to colleagues and friends (most of them are non-WIS) I realised that the DA 46 is an eye catcher.
The price of 1099 Euro may appear to be a bit steep compared to other ETA 2836-2 powered watches but with all the technical gimmicks the watch comes with it offers a lot of value for your money.
Finally a quote from my 2004 review: To own a Dasmasko still means to own something very special to me. Grab one if you got the chance.
Thanks for reading. I hope that this review will assist those who are considering to purchase a Damasko DA 46.
I hope I wll be able to acquire more Damasko watches. My new love is the in-house movement H 35, I am sure this will be one of my next purchases.
Mike Stuffler
Watchuseek
Moderator German Watches Forum
© All pics by Damasko and Mike Stuffler